10 Cove Grove: 6 bedrooms / 8 bathrooms / 15,000 sqft / Price Upon Request – 10 Cove Grove is an embodiment of true luxury living with such an expansive view of the beautiful sea, sky and sand. The front of the house faces the waterway and the rear faces the sea.
105 Cove Grove: 10,238 sqft / Price Upon Request – An exquisite bungalow nestled in Sentosa Cove, offering an unparalleled level of luxury and privacy. This stunning residence boasts a private pool that overlooks the waterfront, perfect for relaxation and entertaining.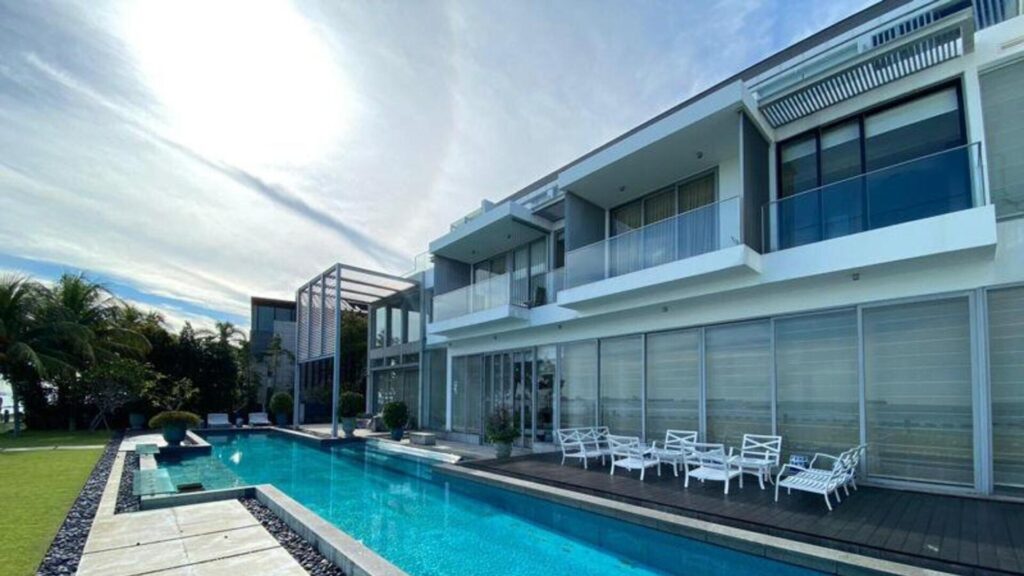 127 Cove Drive: 8,500 sqft / 3 Bedrooms / Price Upon Request – 127 Cove Drive is a luxurious and beautifully renovated rare seafront villa within the prestigious Sentosa enclave.