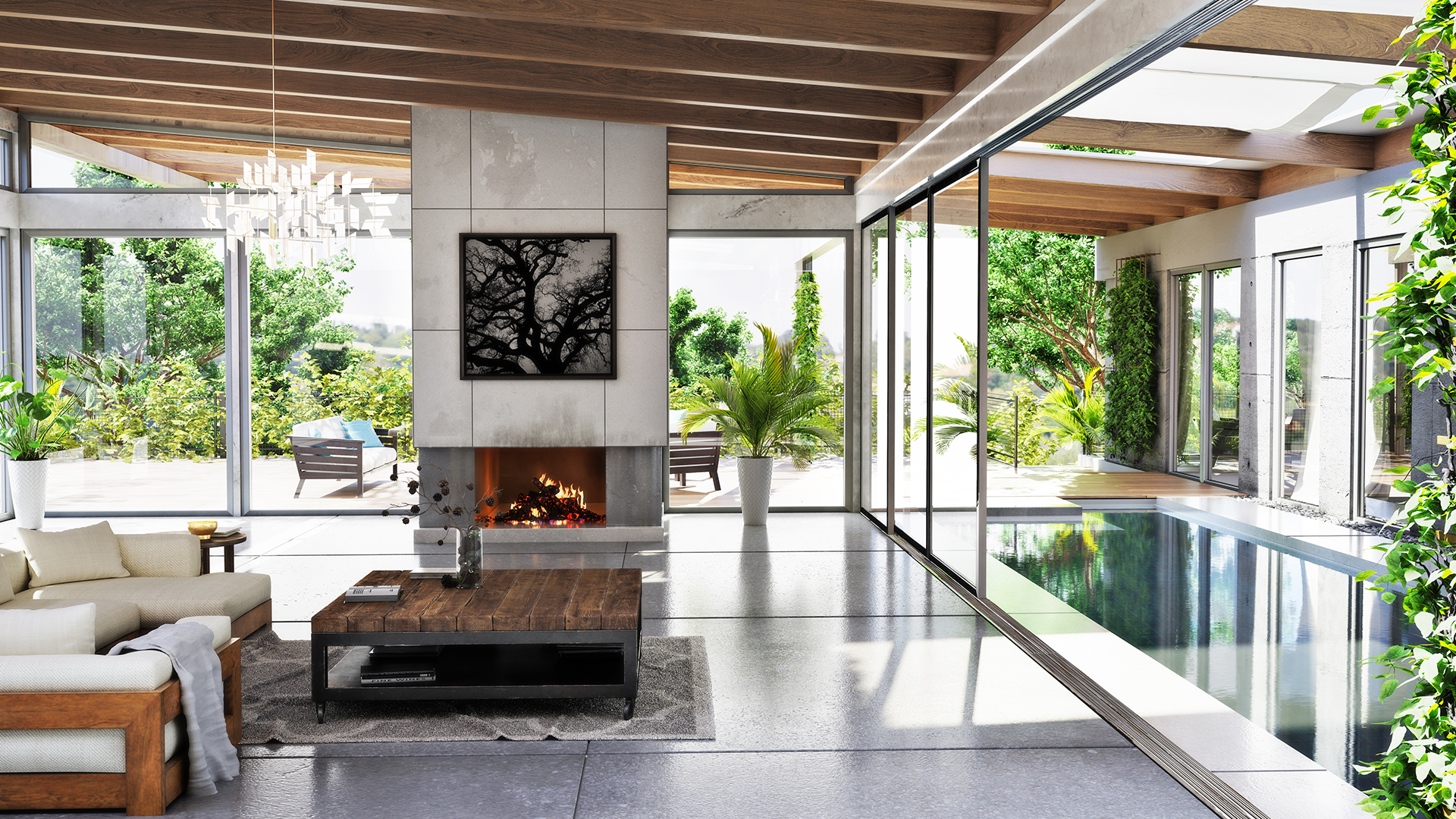 Luxury Property Agents in Singapore
Combining an incredible network and astounding database of premier clientele with our effortless real estate approach, Singapore Luxury Homes ranks in the top 1% echelon of real estate teams in Singapore backed by global reach and the immense resources of the nation's largest listed real estate network.
Singapore Luxury Homes elevates the real estate experience to cater to each client's needs. With more than 15 years of experience in luxury real estate, our team has won numerous industry awards and have been featured in the Wall Street Journal.  
We are leaders as the top 1% of real estate professional teams in Singapore. We have helped hundreds of residential and commercial buyers and sellers, resulting in more than $2 billion of combined real estate sales within the past 15 years. We are acclaimed for our landmark real estate sale of the $45 million for an Astrid Hill Good Class Bungalow
Effortless
Real Estate Experience
THE SG LUXURY HOME DIFFERENCE
We have a profoundly deep knowledge of the entire process when it comes to purchasing, selling or renting a home or commercial property.  With local and global reach, helping people to make the whole real estate experience effortless is our forte. Through our perfected marketing programme, Singapore Luxury Homes gives your listing a global footprint and exposure to an unmatched network of clientele.
We believe great relationships are at the core of delivering priceless results. Our team is renowned for taking care of all the details of a property sale whether you're a buyer or a seller.
We work with the most discerning homeowners and investors selling and negotiating some of the most exclusive properties in Singapore and abroad. Transparency is our priority as we take care of all the details of your property.
Your property is presented to an affluent, exclusive audience through prestige luxury marketing worthy of the most exclusive properties.
We maximise exposure to showcase your property to the right investors and buyers. Our immersive programme includes luxury national, regional and international media; advertising through digital, social media and print; and, tailored collaborations and events.
We use dazzling editorial-quality photography, professional videos and the highest-quality 3D visualization technology to make sure your property inspires buyers to think this could be their perfect 'home' at first sight. No aspect is left untouched.
Our bespoke stage and style concepts bring your property's interior to life to highlight its key features. Our styling mission: Get the property sold in the shortest amount of time for the highest price.
Our unsurpassed network and affiliation with partners in the sectors by lifestyle, wealth and special luxury interests is only matched by our database of 70,000 homeowners and 30,000 real estate agents, as well as local property site reach and international relationships to target exclusive buyers and investors in key markets throughout Asia, Middle East, Europe, South America, North America, Africa, and worldwide.
We are listed with Singapore's largest real estate network providing access to thousands of brokers connecting to even more buyers globally.
Great experience with Sunita & Kaizar during the marketing and sale of our home. A brilliant team, they really went the extra mile, with a very professional video and a great marketing strategy. They have a real in-depth knowledge of the
Singapore property market
, and helped and guided us through the entire process. We were able to achieve a good sale price in just a couple of months on the market. Very happy to recommend them to anyone looking to buy or sell, or just looking for insights into Singapore real estate. Thanks!
After selling our property within less than 2 months, which was market through video and social media, Singapore Luxury Homes team made the entire sales process very smooth. After the property was sold, we were worried about finding another, but Kaizar did not pressure us. Through working with him, we committed to a
new launch
and then we will look for another forever home. We have trusted them and they have proven that!
Excellent service from Sunita and Kaizar, they were patient, knowledgeable and always on hand to offer advice. Their attention to detail and knowledge of the market is head and shoulders above any other agent I spoke to.
We met Su and Kaizar through our friends, and are so glad that they were our agents/trusted partners to guide us through the process of buying our first home. While we had done our own research about what we were looking for, Su and Kaizar opened up a whole new world of opportunities through a very data driven approach to help us explore various avenues while always keeping in mind our top requirements. They always had our best interest in mind.
I am writing in appreciation of our recent dealings with Singapore Luxury Homes in relation to the sale of our apartment. The relentless pursuit of achieving a better than expected sale price was second to none. Your professionalism in dealing with prospective buyers, the additional suggestions for inspections and most importantly the success of securing the final price were all above and beyond our expectations.
Sunita and Kaizar are a fantastic and driven team that go above and beyond for their clients. They spent time and effort in understanding our requirements, and finally went beyond their mandate to get us a unit that was off the market but we had our heart set on. They provided us assistance and support through the entire process and we ended up getting not just our dream house, but also dear friends in both of them!
We were able to sell our detached home in Bukit Timah with just 2 viewings at 1 million above bank valuation as Kaizar negotiated it so well to get us the best deal. Everything was conducted so professionally. We are very pleased. Thank you and we can't wait to buy our next home with Singapore Luxury Homes!
We were first time home owners and working with Singapore Luxury Homes was a wonderful experience. They were very patient, entertained all of our choices and really understood our needs. They have a large network of contacts and experience which helped us in all aspects of our home purchase.
My wife and I were introduced to Kaizar of SLH through a business associate. Shortly after I knew he was the right person to sell our home. Kaizar understands the Bungalow market in the Bukit Timah area very well and was able to get us a qualified buyer from his networks upon a month of listing. This was very impressive as we are private people who did not want unqualified buyers to view our home. We remain closely associated and know Kaizar works with some of our business associate and friends.
My wife and I were introduced to Sunita & Kaizar of SLH through a dear family friend. Honestly, you run out of superlatives to describe how amazing they are. They are honest, professional, caring, always smiling and most importantly, they know the real estate / property industry incredibly well. It's been an absolute joy to work with them and we are delighted to have them as our friends. We cannot thank them enough for all that they have done for us. Long may the association continue!
I dealt with Sunita when I relocated from Sydney to Singapore. If you want to ensure your next move improves your quality of life and you insist on dealing with someone with utmost professionalism, I highly recommend Sunita.
Sunita is very professional and always strives to seek a win-win situation for both the tenant and landlord, earning the trust and respect of both parties. She is always willing to help and it was a pleasure dealing with her. Highly recommended.
We spent close to years at an apartment in Ardmore Park, Singapore and I interacted with Sunita on countless occasions. She was always available to me and promptly helped me to deal with any maintenance issues. Thanks to her patience and courteous cooperation, we had a wonderful stint here.