Located along the serene and leafy stretch of Bukit Timah Road, Wing on Life Garden offers its residents the vibrancy of urban life meeting natural tranquillity, with a captivating panoramic view of the city's skyline. For those on the quest for spacious luxury, its S$20.5 million three-floor penthouse condo is the perfect choice for families. With 5 bedrooms, 5 baths and 7,050 square feet (lift included), the sheer expanse of this penthouse condo is complemented by a vast private terrace seamlessly integrating outdoor relaxation with indoor luxury.
Refined $2.5 Million Renovation
Dreaming of an already refined space? Wing on Life Garden, situated on Bukit Timah Road's lush backdrop, offers a panoramic city view that's nothing short of breathtaking.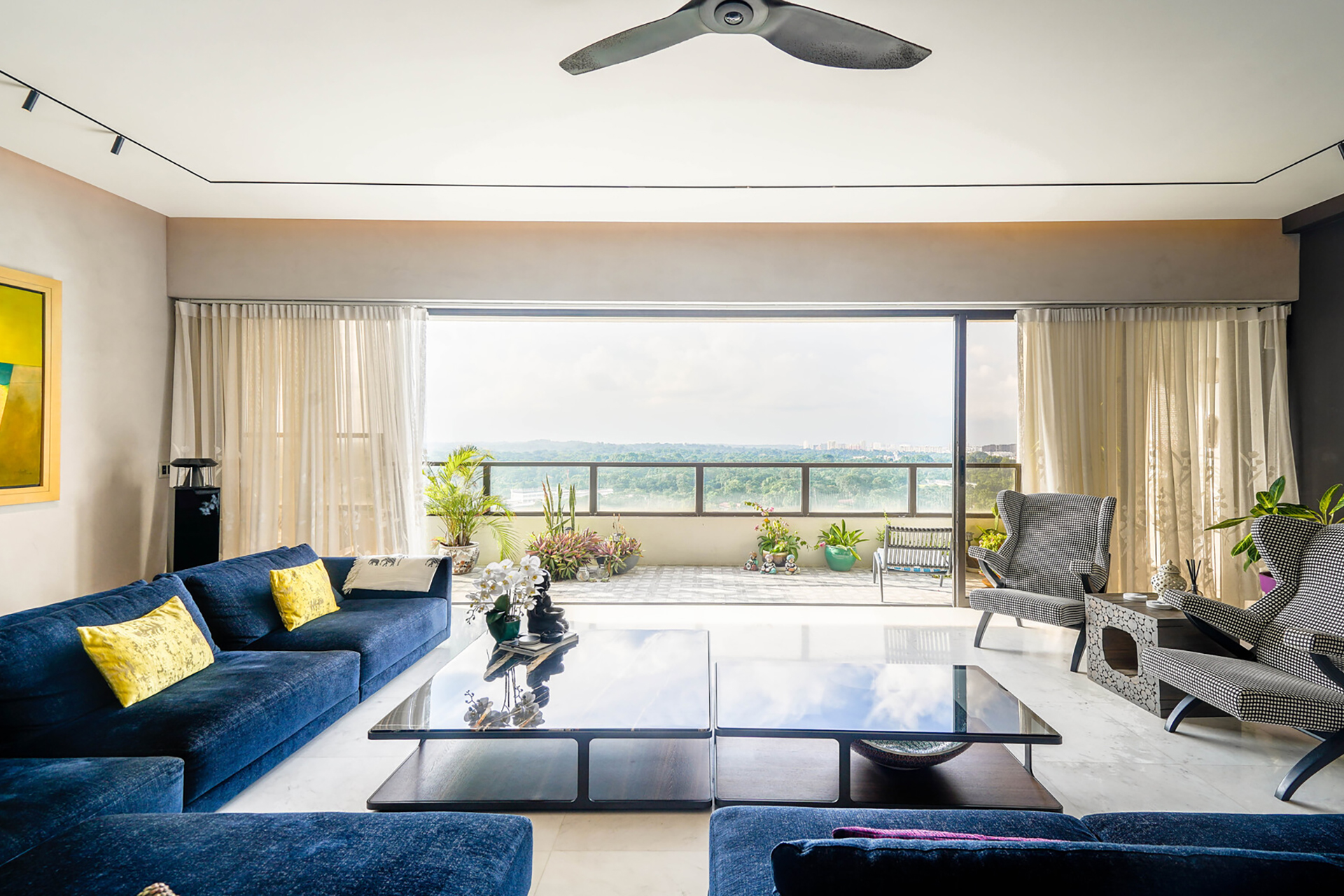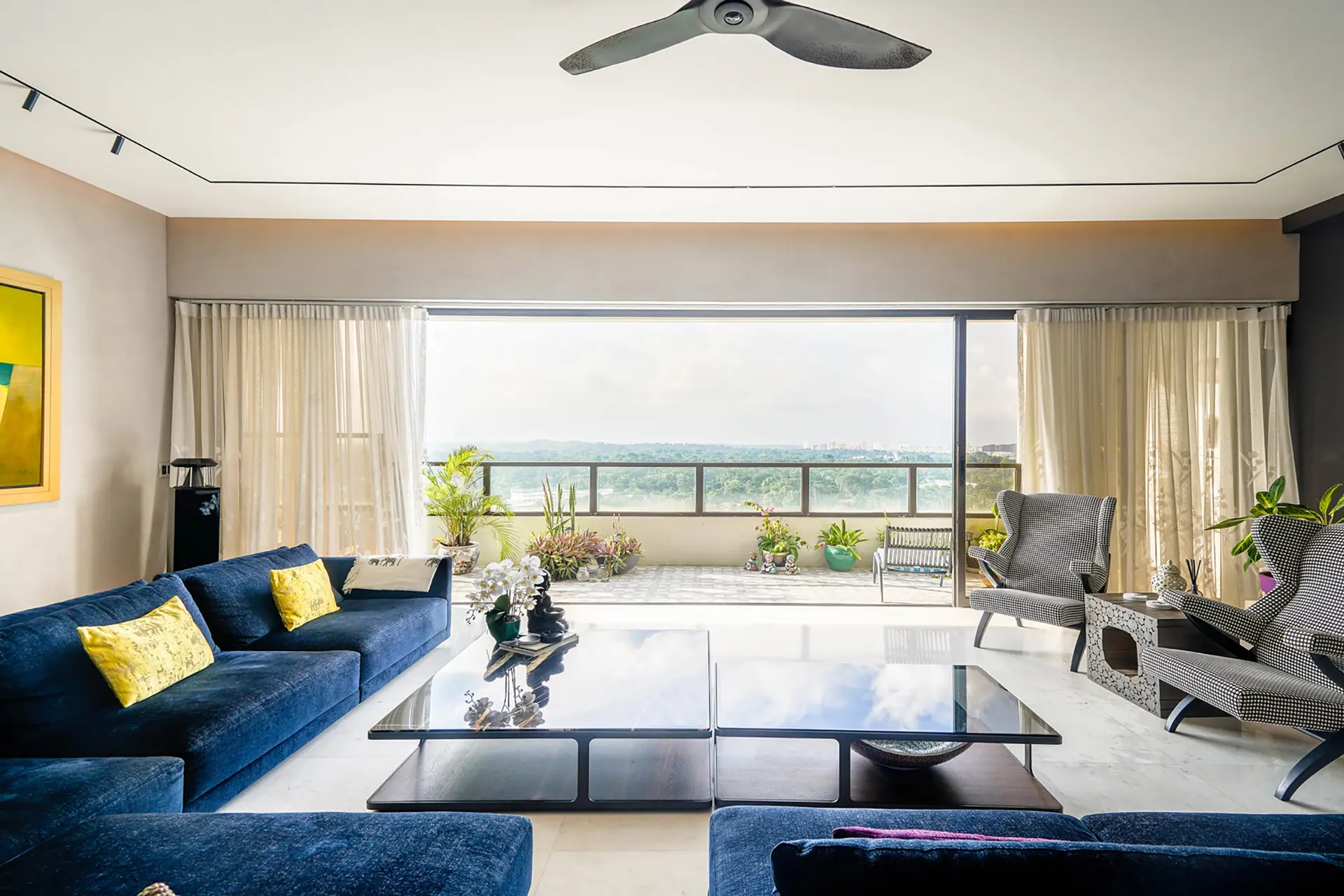 The present homeowners, in their vision for perfection, made a masterful transformation of the space with an extensive renovation in 2019, investing more than S$2.5 million to sculpt a functional, three-story space ideal for modern family life. Accentuated by the allure of balconies on both sides, the penthouse condo for sale floods with natural light, offering a warm ambience that breathes both freshness and spaciousness.
A highlight upon entry is the elegantly refurbished staircase, adorned with pristine wood and clear glass positioned to the right complete with cutting-edge, motion-sensored lighting along the railings.
Tasteful Dining & Style of Gourmet Elegance
Uniting the space of yesteryear's with today's contemporary design, with spaces bathed in light, paired with unmatched vistas worth millions, this transformation lays bare an artfully reconceived design, highlighting spacious interiors, an alfresco terrace for distinguished evenings, and a whole-floor master suite occupying the entire third level.
Delve deeper to immerse yourself in this palatial residence. Transitioning effortlessly into a dining area, envisioned for unforgettable moments, to the dining's left is the modern dual kitchen — both wet and dry — with Meile appliances from gas cookers, combination ovens, warmer racks, dishwashers and Liebherr refrigerators. There's also a chiller for your wine collection!
Gourmet aficionados will be captivated by the comprehensive walk-in pantry, a sanctuary designed for the finest culinary ingredients.
Four Exquisite Ensuite Bedrooms
As you walk down the sweeping corridor of the first floor, the pathway, marked by understated elegance, leads to four lavish ensuite bedrooms, each designed with meticulous attention to detail, offering an ambience of tranquillity and opulence.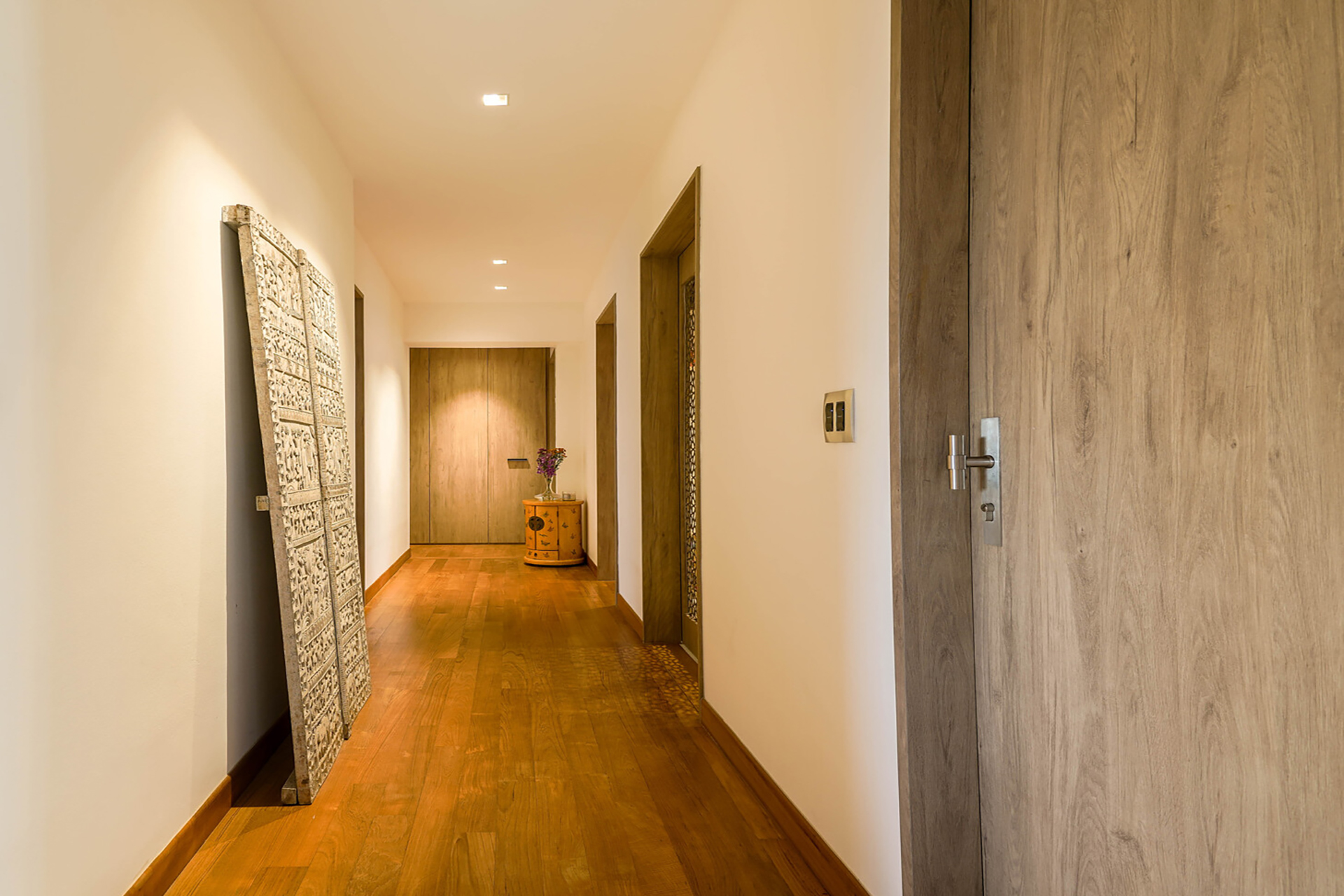 Natural light graces each of the four grand ensuite bedrooms located on the first floor of this magnificently designed residence. Customised wardrobes and modern fixtures define each bedroom, providing ample space for both relaxation and work-from-home areas to full vanity spaces. Beyond the bed and work areas, the bathrooms, freshly adorned with state-of-the-art fittings and new tiling, give each bedroom a private sanctuary feel.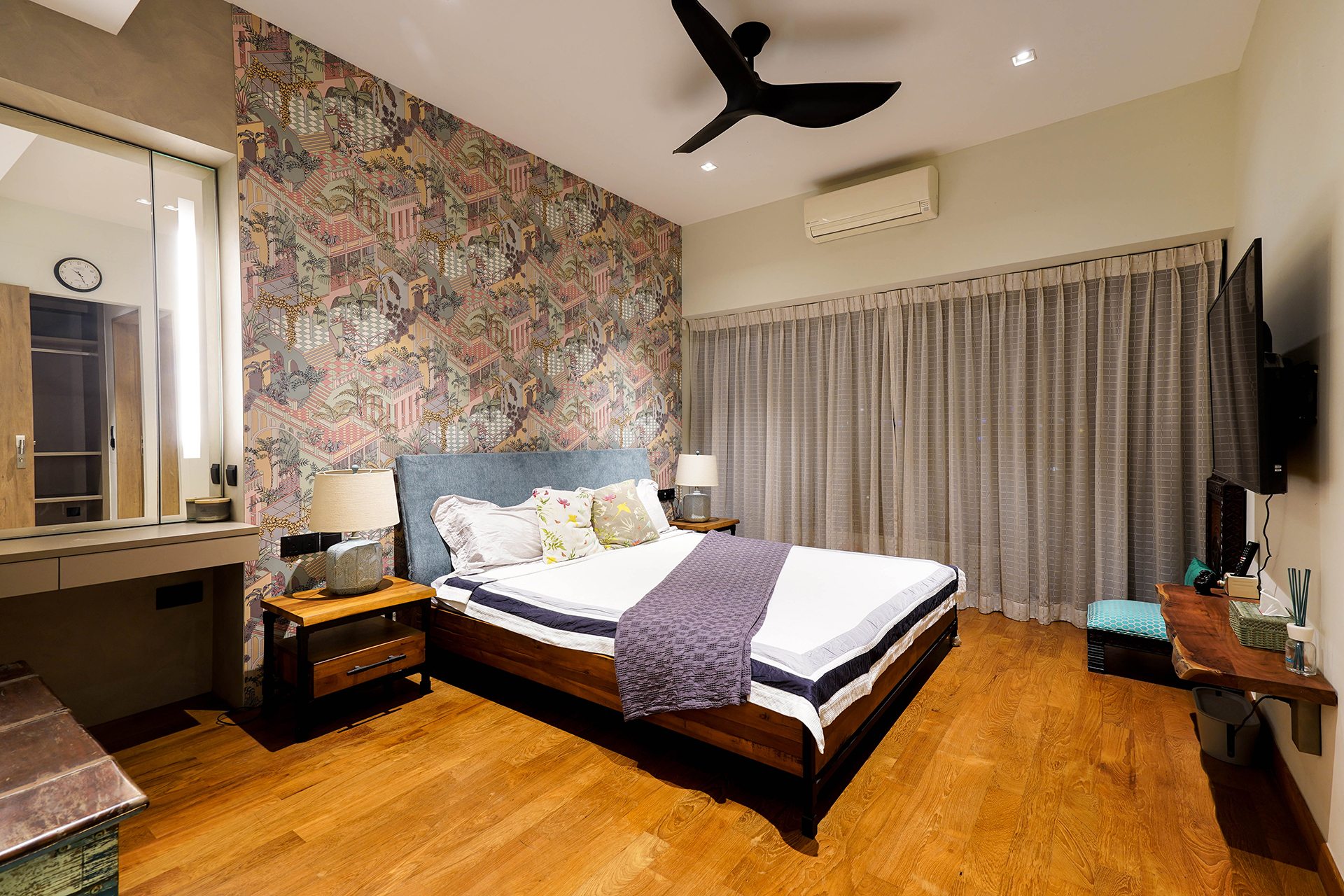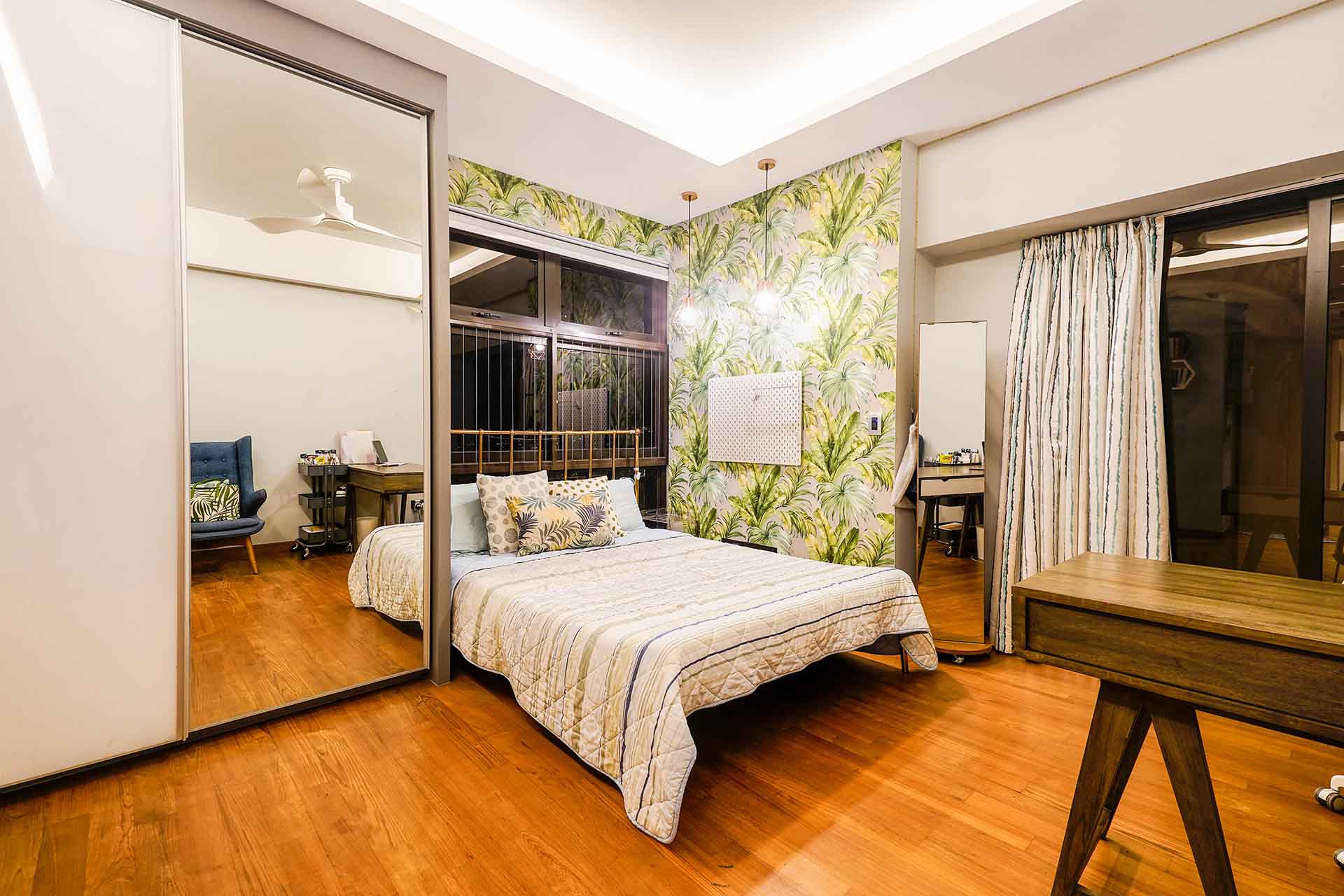 Second Floor Dedicated to Entertaining and Family Time
The spacious interiors of this home stand in stark contrast to more modern properties, promising unique value for future homeowners. Accentuating the home's allure is its American oak timber flooring sourced from Perswoods, a leading provider of high-quality wood flooring, offering a luxurious touch beneath your feet.
As you progress to the second floor, an expansive nook awaits, perfect for a dual-tandem workspace. Beyond its utility, this space holds the potential for a quiet reading room or perhaps a dream home gym.
Step onto the second level, and you're instantly transported into a realm crafted for memories, laughter, and cinematic brilliance. At its heart lies an entertainment hub that's more boutique cinema than home theatre. The expansive 120-inch 16×9 Zero Edge Pro Black Diamond XL screen pairs harmoniously with the crisp visuals of Sony's 4K Ultra HD Laser projector. With the deep, enveloping sounds from the Adobe Atlas ceiling speakers, it's a cinematic experience that rivals any premiere.
This floor is more than just rooms and walls; it's where family movie nights turn into private film festivals and quiet evenings evolve into memorable soirées.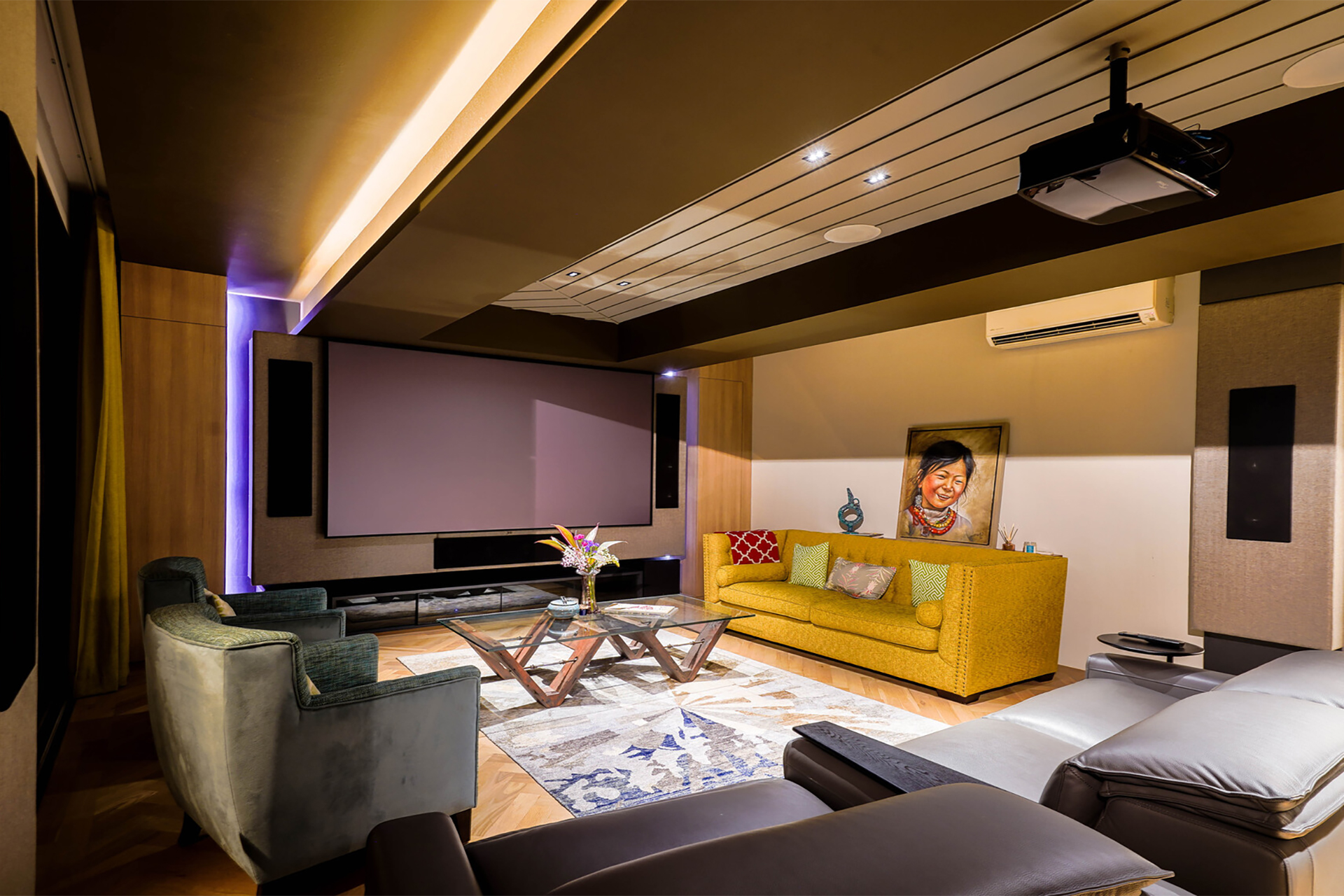 It's not just about the sights and sounds. It's the subtle touches that elevate this space. The addition of soundproof curtains promises uninterrupted movie marathons, while the terrace's dual-layered glass doors ensure the buzz of Singapore stays exactly where it should – outside.
This floor is an ode to luxury family time, blended with state-of-the-art amenities. It's the perfect backdrop for family evenings of a lifetime. 
Expansive Terrace Designed for Effortless Entertaining
Nestled at the heart of the residence is an outdoor marvel, especially when it comes to the vast space typically unfound in Singapore — a sprawling terrace meticulously designed for the whole family. The very essence of this space sings of sophistication and offers a unique blend of style and functionality.
Every inch of this alfresco haven is a testament to exquisite planning. Whether it's an intimate sunset dinner with close friends, or a grand family gathering under the stars, the terrace caters to every whim. It boasts not only ample space but is also adorned with the finest new renovations.
The terrace with deck also features direct access to a well-equipped mini pantry with amenities like a wine chiller, and a high-end Fisher and Paykel ice fridge, not to mention a convenient ensuite powder room, ensuring every gathering feels like an event at a private rooftop lounge.
The delicate balance of greenery introduces a touch of nature, creating an ambient contrast against the city's skyline, with the subtle architectural details and plush outdoor furnishings underlining the commitment to luxury.
This is not merely an outdoor space. It's an extension of indoor elegance, promising countless cherished moments against the backdrop of Singapore's shimmering night skies. A terrace where memories are crafted under the open sky.
Entire Floor Suite Dedicated to the Master Sanctuary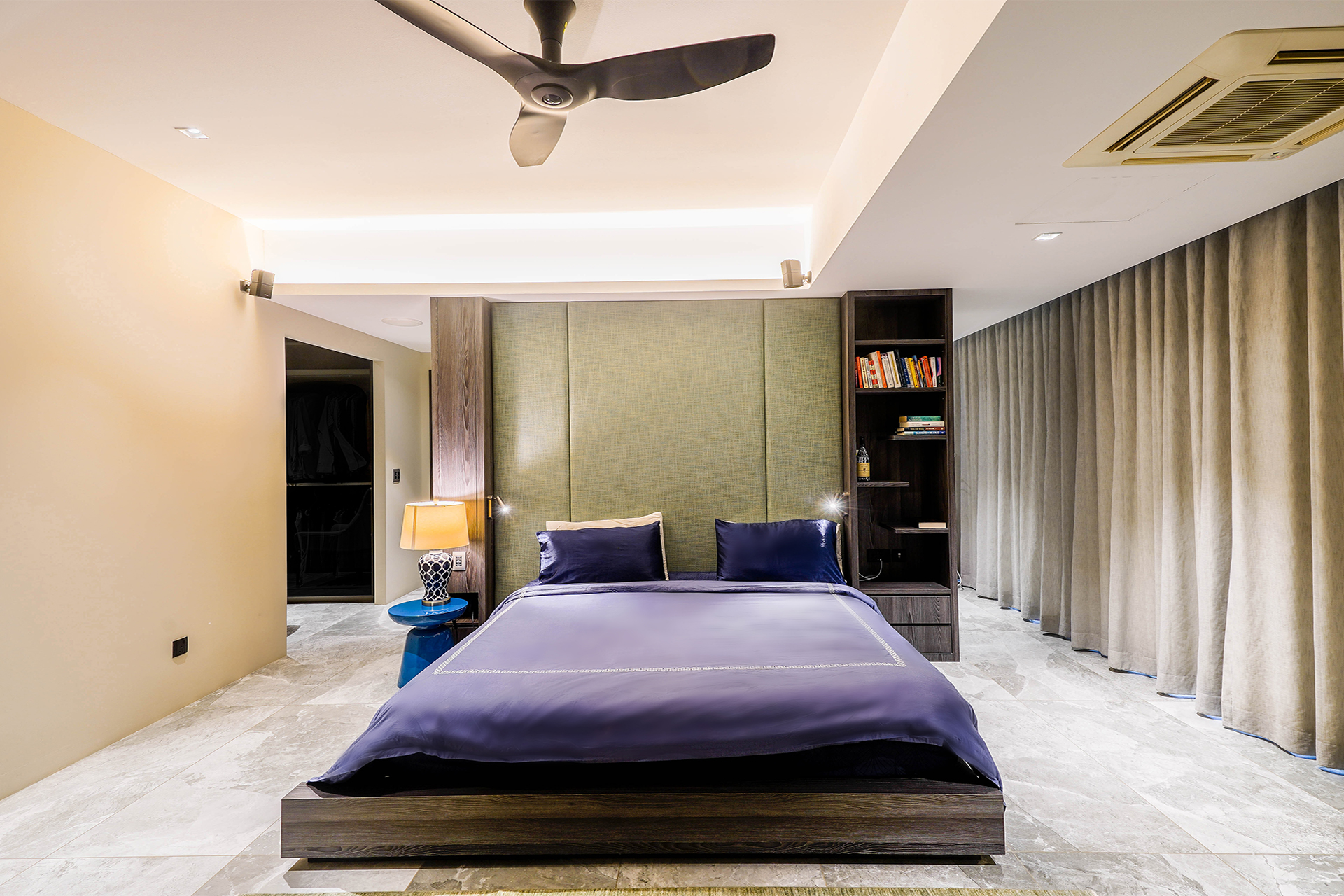 At the heart of this prime district residence, discover a space where every detail has been meticulously curated with an entire floor devoted solely to the master bedroom suite. The vast private suite beckons you in, an escape from the outside world. The walk-in wardrobe, enclosed in glass, is nothing short of a dream for those sartorially-inclined. 
The masterfully designed bathroom also stands out. Think Kohler jacuzzi, a Hansgrohe rainshower, and twin vanities. The flooring, handpicked from boutique tile-maker Rice, only amplifies the suite's bespoke elegance. Every nuanced finish accentuates the suite's statement of refined sophistication ensuring both space and privacy.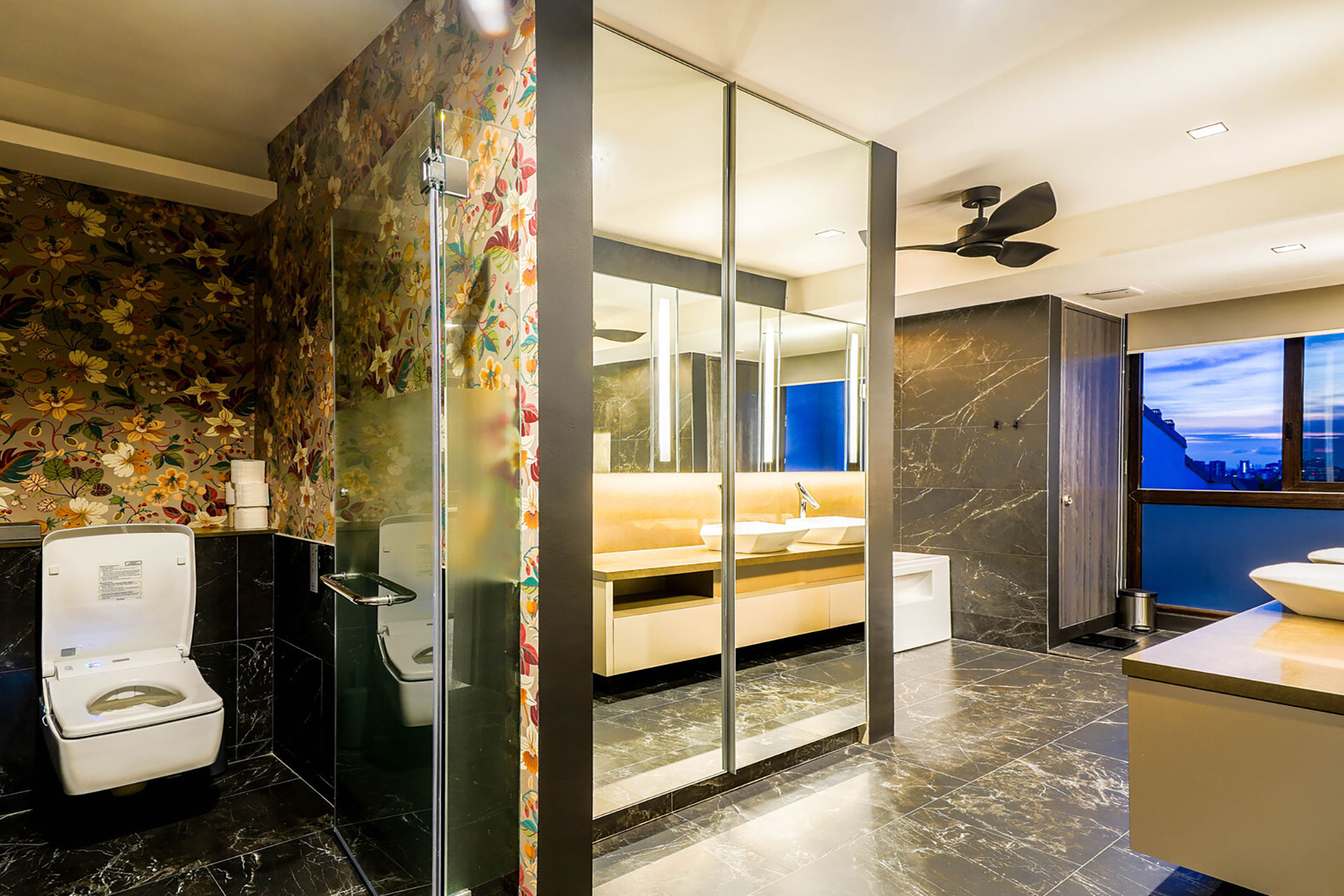 Prime Investment Just Minutes from City Luxuries, Top Schools
The expansive home sits at the top on the highest floor of the 28-storey Wing on Life Garden building at the centre of the lush boulevard, a stretch known for its multi-generational properties. Located along the picturesque Bukit Timah Road, just minutes from the famed Orchard Road, the home's nonstop sky views, and luxurious rooms and bedroom suites make this a home you may never want to leave.
For families prioritising both luxury living and premium education, this Bukit Timah property is an unmatched blend of both worlds. The proximity of Singapore Chinese Girls' School, known for its rich history and academic excellence, the equally renowned Raffles Girls' School, ACS Barker and ACS Junior, institutions synonymous with grooming future leaders and visionaries, will also appeal to the future homeowner with a younger family.
The allure of this location doesn't end with academic excellence. A short, leisurely walk will lead residents to the iconic Singapore Botanic Gardens, a UNESCO World Heritage site. This proximity offers a daily escape into nature's embrace, where one can enjoy the serenity of lush greenery, tranquil waters, and the symphony of nature. 
This home is a perfect investment where educational legacy seamlessly converges with urban living.
Beyond Enticing Value Per Square Foot in District 10 Compared with Similar-Sized Properties
Priced at S$18.5 million, this exquisite 7,050-square-foot penthouse presents a value proposition in Singapore's real estate market. While property valuations in this coveted neighbourhood have seen non-landed assets ranging from 5,000 to 7,500 square feet in District 10 soar to an average of S$5,451 per square foot in 2023, from a substantial $4,628 in the previous year (EdgeProp property market trends), this condo penthouse in Singapore offers an enticing rate of approximately $2,624 psf.
In a bustling urban landscape where sprawling living spaces are a luxury, the condo penthouse at Wing on Life Garden stands as a rare ownership experience. The 125,000 square feet property development with a limited 81 units isn't just a place to live, it's a home to craft memories for legacies to come.
Explore Other
Luxury Penthouses for Sale in Singapore
For families looking for a residence that defines the sophistication and grandeur of space, look no further. Our experienced international property consultants at Singapore Luxury Homes await your call. We are committed to helping you discover the perfect luxury penthouses for sale in Singapore.