From exclusive Good Class Bungalows (GCBs) along Nassim Road in Singapore to entire-floor penthouses in Ardmore Park, and relatively unknown GCBs to be redeveloped, the city's affluent neighbourhoods have all captured the attention of the world's wealthiest individuals and families.
With a luxurious lifestyle that includes grand mansions, gated landed estates, and high-rise condominiums, Singapore has secured its position on numerous lists of the world's most expensive streets and exclusive neighbourhoods time and time again — and for good reasons.
The country is experiencing an unprecedented influx of wealth as family offices proliferate, Bentley sales soar, and real estate prices skyrocket fuelled by its strategic location as Southeast Asia's transport hub and a top financial centre. Singapore Luxury Homes is giving you a street-by-street look at some of the most exclusive addresses in Singapore.
1. Nassim Road: Rare Privilege
Nassim Road is a street that needs no introduction, as it is the epitome of luxury living in Singapore. The tree-lined boulevard is situated in the prime District 10, and boasts a collection of some of the most stunning landed houses and high-end condominiums in the city. One of the main attractions of the neighbourhood is the Botanic Gardens, Singapore's first UNESCO World Heritage Site. 
Read our related article: Rising Demand: Landed Properties in Singapore Charms HNWIs
---
The homes in Nassim Road are some of the most expensive in Singapore, often commanding prices in the tens to hundreds of millions of dollars. Sitting at 33 Nassim Road is 84,544 square feet (sqft) of land reportedly sold for a record-breaking S$230 million in 2019. Cuscaden Peak Investments is selling three bungalows to a single family for a record land rate at S$4,500 per square foot (psf) making it one of the most expensive residential properties ever in Singapore's history. 
Nassim Road is a street that exudes elegance and sophistication, with some of the most desirable, landed properties and condominiums in Singapore. Another notable sale was of the Les Maisons Nassim penthouse for S$75 million in October 2021. More recently in February 2023, a 4,284 sqft, four-bedroom condo at Nassim Park Residences sold for $20.5 million, which translates to $4,785 psf. 
If you're fortunate enough to own one of these exclusive properties, you might encounter neighbours, including British billionaire James Dyson, Sheng Siong co-founder Lim Hock Leng, Indonesian-Chinese Mogul and property developer Stephen Riady, and Nanofilm Technologies International founder Jin Xiao Qun or International Singing Sensation JJ Lin. 
Nassim Road, District 10, Map Location
2. Ardmore Park for Condos
Ardmore Park is a highly exclusive neighbourhood located in the heart of Singapore's prime residential district. The neighbourhood's condominiums are renowned for their spacious layouts, high-end finishes and stunning views of the surrounding greenery. 
Ardmore Park is home to some of the most expensive condominiums in Singapore, with prices ranging from S$4,000 to S$6,000 per square foot. 
Some of the most exclusive developments in the area include Le Nouvel Ardmore and Scupltura Admore. The latter by top property developer SC Global, comprises of only 34 apartments each spanning an entire floor, and has also made a name for itself in the luxury real estate market when Facebook co-founder Eduardo Saverin purchased his duplex penthouse for $60 million in 2017.
Read our related article: Singapore Tops Ultra-Prime Residential Property Market
---
Ardmore Park is within a stone's throw from the Tanglin Club, one of Singapore's oldest and most prestigious social clubs, and the American Club, which offers a range of facilities, including swimming pools, tennis courts, and a spa. 
For those who love to shop, the Orchard Road shopping district is just a short drive away, offering a wide array of high-end boutiques and luxury department stores. The combination of luxury living, breathtaking views, and convenient location has made Ardmore Park one of the most lavish areas for condos in Singapore.
Ardmore Park, District 10, Map Location
3. Ridout Road: Rich Historical Neighborhood
Ridout Road, located in the prime residential district of Singapore, is known for its exclusive collection of Good Class Bungalows and its unique blend of old-world charm and modern luxury. 
Ridout Road has a rich history that dates back to the early 1900s. The road was named after John Ridout, who served as the superintendent of the Botanic Gardens during the British colonial era. In the 1920s and 1930s, many wealthy Chinese businessmen and European expatriates built their homes on Ridout Road, turning it into one of the most historically exclusive neighbourhoods in Singapore.
The street boasts some of the most palatial homes in Singapore, including the historical Istana Woodneuk, which was once the residence of the Sultan of Johor. Today, many of the sprawling homes in this area boast lavish designs and opulent amenities, such as expansive gardens, swimming pools, and private gyms, including a GCB designed by Ta.Le Architects to entertain more than 200 guests
The neighbourhood also offers privacy and security to its residents, with many GCBs guarded behind gates.
Ridout Road, District 10, Map Location
4. Binjai Park: Enclave of Nature
Nestled in the heart of the verdant Bukit Timah area, Binjai Park is a tranquil residential enclave renowned for its sprawling Good Class Bungalows (GCBs). The exclusivity of the neighbourhood is a major draw for affluent homebuyers looking for an innately natural living experience. 
One of the reasons for the high property prices in Binjai Park is its close proximity to the Bukit Timah Nature Reserve, which offers a lush and serene setting away from the hustle and bustle of city life.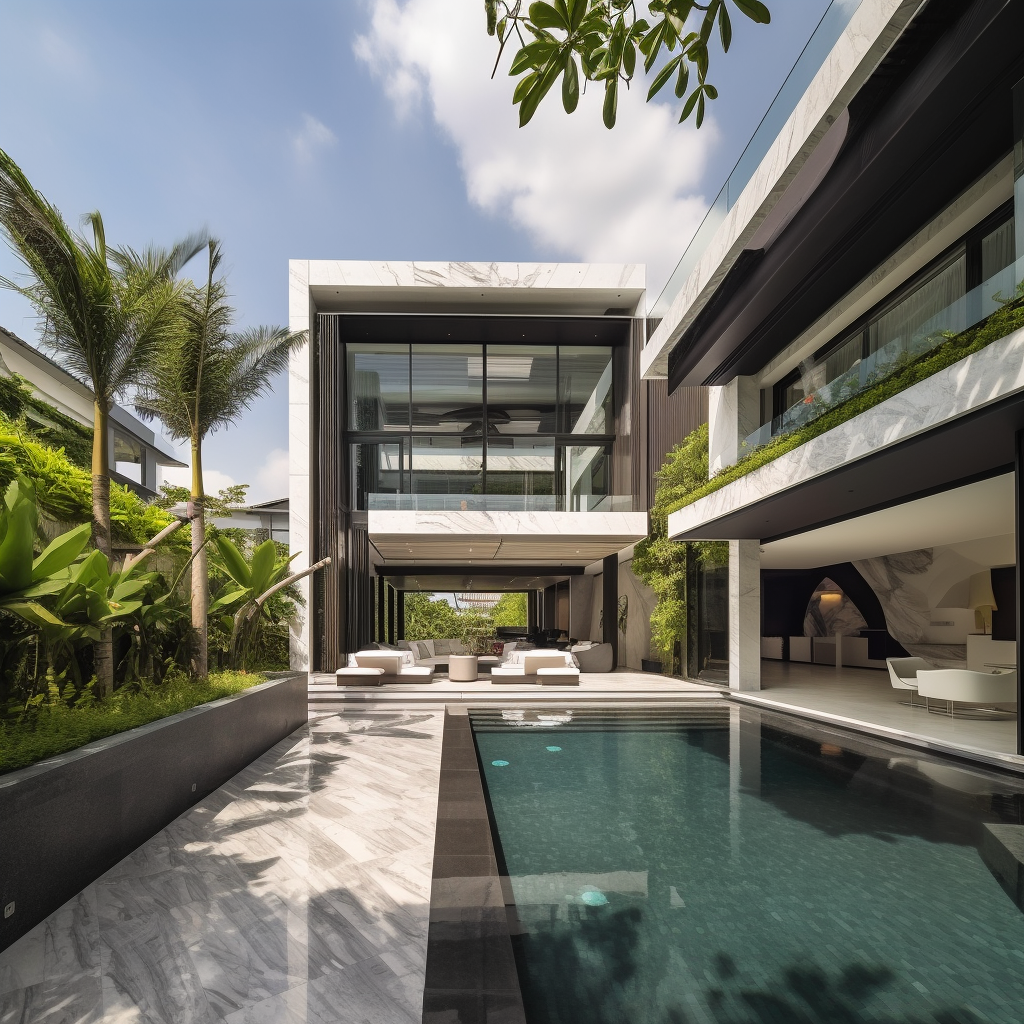 The neighbourhood's tree-lined streets, extensive foliage, and spacious bungalows evoke a sense of grandeur and prestige. Some of the most notable properties in the area include the opulent Binjai Crest development, featuring large and elegant bungalows set amid lush greenery. 
Additionally, the area's top-notch schools such as Methodist Girls' School and international institutions make it a popular choice for families with school-going children. Overall, Binjai Park's coveted location, stunning architecture, and natural surroundings make it a perfect place to call home.
Binjai Park is an oasis in the midst of the city that provides a serene and picturesque setting for residents.
Binjai Park, District 21, Map Location
5. Leedon Park: A Haven of Tranquility
Leedon Park is a highly sought-after neighbourhood in Singapore due to its prestige, located in the prime District 10 and is known for its upscale properties and amenities.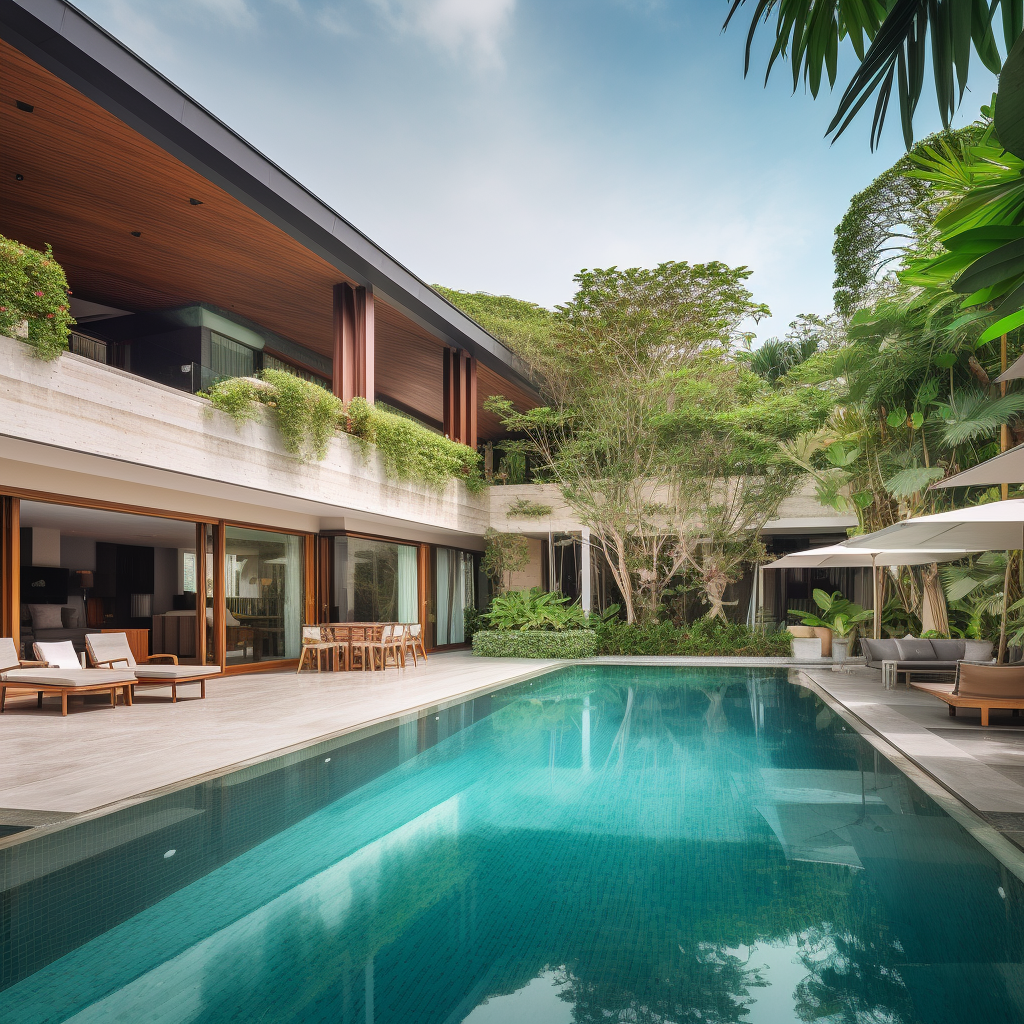 The area is home to many rare GCBs, featuring a sprawling estate with some of the most notable estates in the neighbourhood owned by Singapore's wealthiest families. The neighbourhood is also home to a number of high-profile expatriates and foreign diplomats, adding to its exclusivity. The neighbourhood is surrounded by lush greenery, providing a peaceful and serene atmosphere for residents to unwind after a long day.
Leedon Park is known for its sprawling estates and being in the vicinity of the elite primary school Nanyang. 
Leedon Park, District 10, Map Location
6. Queen Astrid Park: A Serene Escape
Queen Astrid Park, known for its exclusivity and privacy, is home to large family estates, offering a serene and tranquil lifestyle that is highly coveted by the ultra-wealthy. 
It is home to some of the most glamorous properties with wide streets and leafy, tree-lined GCB, villas and mansions making it one of the most high-end communities. Impeccable landscaped lush environment enhances the street's serene ambiance.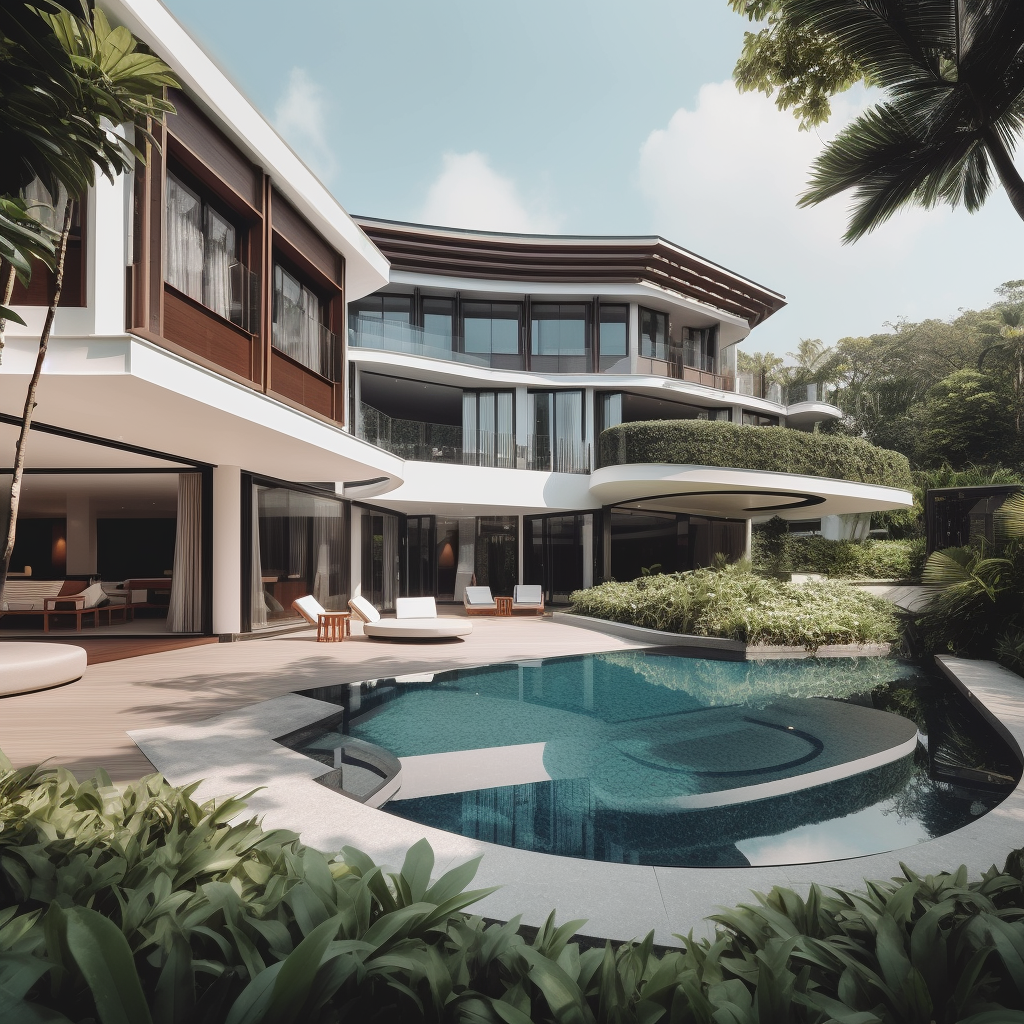 Read our related article: Family Office Real Estate Investments to Preserve Wealth
---
Neighbourhood residents include one of the island's most ostentatious homes, belonging to TikTok CEO Shou Zi Chew, a single-storey bungalow on a sprawling site purchased for S$44.5 million by a family member of Goh Hup Jin, son of billionaire Nippon Paint tycoon Goh Cheng Liang, and rentals that can boast upwards of S$200,000 monthly.
Accessible via Sixth Avenue and Coronation Road West, the neighbourhood is also close to some of the city's most renowned schools, such as the Anglo-Chinese School, Hwa Chong Institution, Singapore Chinese Girls' School and Raffles Girls' Primary School, making it an ideal location for ultra-wealthy families.
Queen Astrid Park, District 10, Map Location
7. Ridley Park: A Prestigious Enclave
Tucked away in a protected green zone near the Botanic Gardens lies Tanglin Hill, an exclusive area in Ridley Park known for its hidden GCB gems. While not as widely recognised as Nassim and Cluny, Tanglin Hill is just as sought-after among the city's in-the-know elite. 
The area is home to the prominent Kwek family of the Hong Leong Group, with several family members owning luxurious properties in the area, including Kwek Leng Beng, the executive chairman of City Developments Ltd and Hong Leong Holdings. Among the area's impressive homes is the S$31.5 million property purchased by former Xiaomi Corporation board member Koh Tuck Lye, who is currently constructing a new house on the freehold land. 
With its lush green surroundings, proximity to top attractions like Orchard Road and Dempsey Hill, and an impressive roster of affluent residents, Tanglin Hill remains one of the most coveted addresses in Singapore's luxury real estate market.
Ridley Park, District 10, Google Maps
8. King Albert Park: A Perfect Blend of Nature and Urban Living
King Albert Park is a well-established and prestigious neighbourhood, known for its abundance of lush greenery and quiet streets. 
King Albert Park is home to a number of high-profile residents, including successful entrepreneurs and foreign diplomats. In March, one of the few GCBs came on the market in King Albert Park for S$30 million. The tranquil and exclusive nature of the neighbourhood, is in close proximity to the city centre and the Bukit Timah Nature Reserve.
The King Albert Park area is also highly sought after for families with children for the location's world-class education. Within a 2-km radius, are several reputable schools such as Methodist Girls' School, Hwa Chong Institution, National Junior College, and Nanyang Primary School. Many families are willing to pay a premium for homes in the King Albert Park area, knowing that their children have access to the best schools in the country – and world. 
King Albert Park, District 21, Map Locations
9. Chatsworth Park: A Serene Oasis
Chatsworth Park is not only one of the top neighbourhoods in Singapore, but also one of the most picturesque. This tree-lined oasis is situated on an elevated terrain, offering residents panoramic views of the lush greenery and stunning surroundings. The homes in Chatsworth Park are some of the most plush, with many featuring exquisite architecture and design that are truly one-of-a-kind. 
---
Read our related article: Inside Scoop on Good Class Bungalows in Singapore: Facts & Figures for Savvy Investors
---
Chatsworth Park is becoming home to the young and wealthy elite, like Singapore's youngest billionaire Kishin RK who quietly purchased a $48 million GCB that will adopt a new Chatsworth Road address.
These estates in this area are often situated on expansive plots of land, giving residents unparalleled privacy and space. The neighbourhood's location is also a major draw nestled between the lush greenery of the Botanic Gardens, providing residents with easy access to top-notch schools, premium shopping and excellent dining.
For those lucky enough to call Chatsworth Park home, the neighbourhood provides a rare combination of privacy, convenience, and luxury that few other areas in Singapore can match.
Chatsworth Park, District 10, Map Location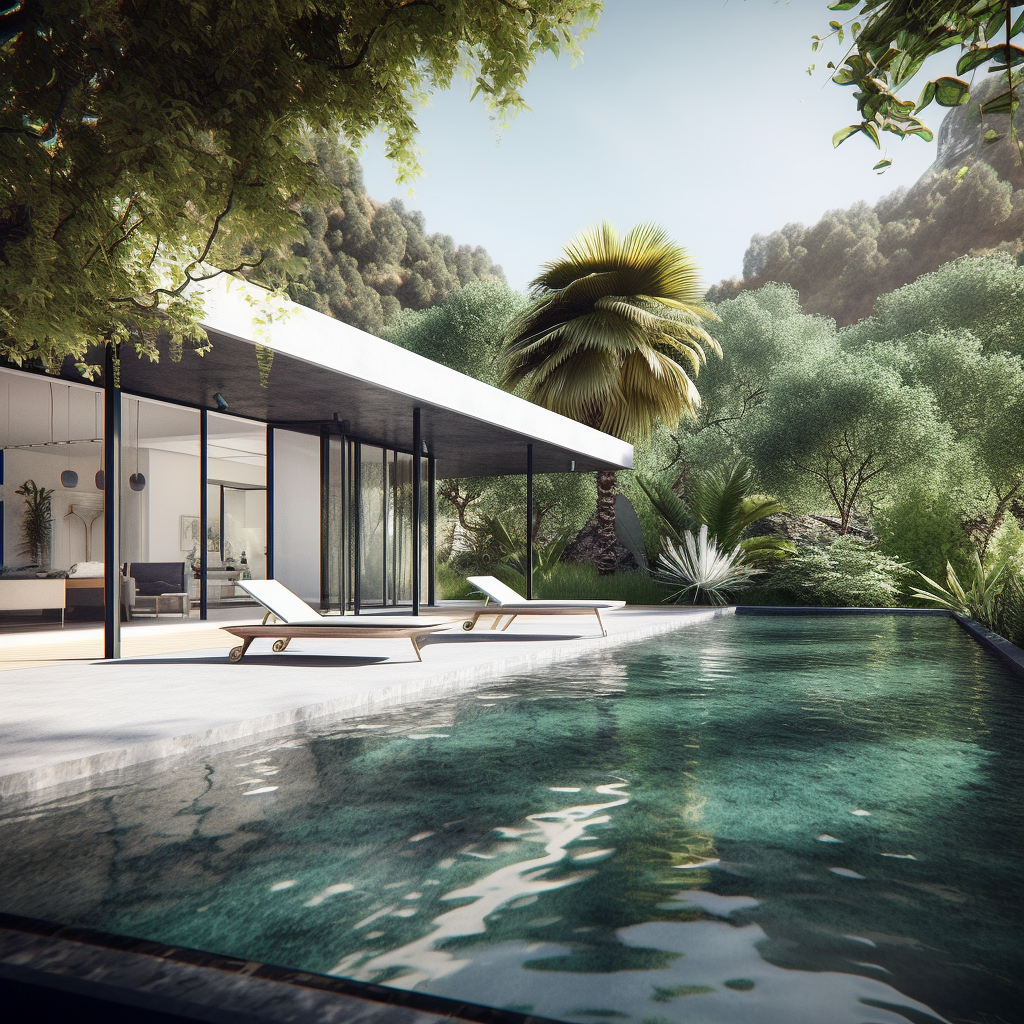 Singapore's real estate market has long been a beacon for the global elite, and it's not hard to see why. With a seamless blend of grand century-old landed homes and modern skyscrapers, the country's architectural landscape is a testament to its emergence as a leading financial and business centre. 
Singapore ranks fifth in Christie's Luxury Rankings for luxury real estate prices per square foot, underscoring its status as a playground for the wealthy and famous. Thanks to structures offering a regional and international base for family offices, the demand for trophy assets and penthouses to boast has surged. Both local and foreign buyers are enticed by Singapore's exclusive offerings, making it a prime destination for those seeking the world's most prestigious and extravagant properties. 
Bungalows for Sale in Singapore
Singapore Luxury Homes (SLH) is a prestigious luxury real estate agency known for providing unparalleled service to high-end residential and commercial buyers and sellers.
Specialising in luxury properties, SLH markets, and sells properties ranging from stunning penthouses at The Marq on Paterson Hill to luxurious homes on Sentosa. We are also acclaimed for our landmark Astrid Hill Good Class Bungalow real estate sale. If you're searching for an exclusive property in Singapore, connect with our real estate consultants.
Read our related article: Discover the Allure of Sentosa Cove Houses & Waterfront Bungalow Living
---