Unless you're one of the wealthiest tycoons in the world, purchasing a Good Class Bungalow in Singapore might be a distant dream. 
What happens when you bring together a very select 2,700 total properties in 39 exclusive gazetted areas, interior architects and designers limited only by their creativity — and owners with a bottomless wallet? You get a personalised GCB palace filled with bespoke features tailored for the ultrarich.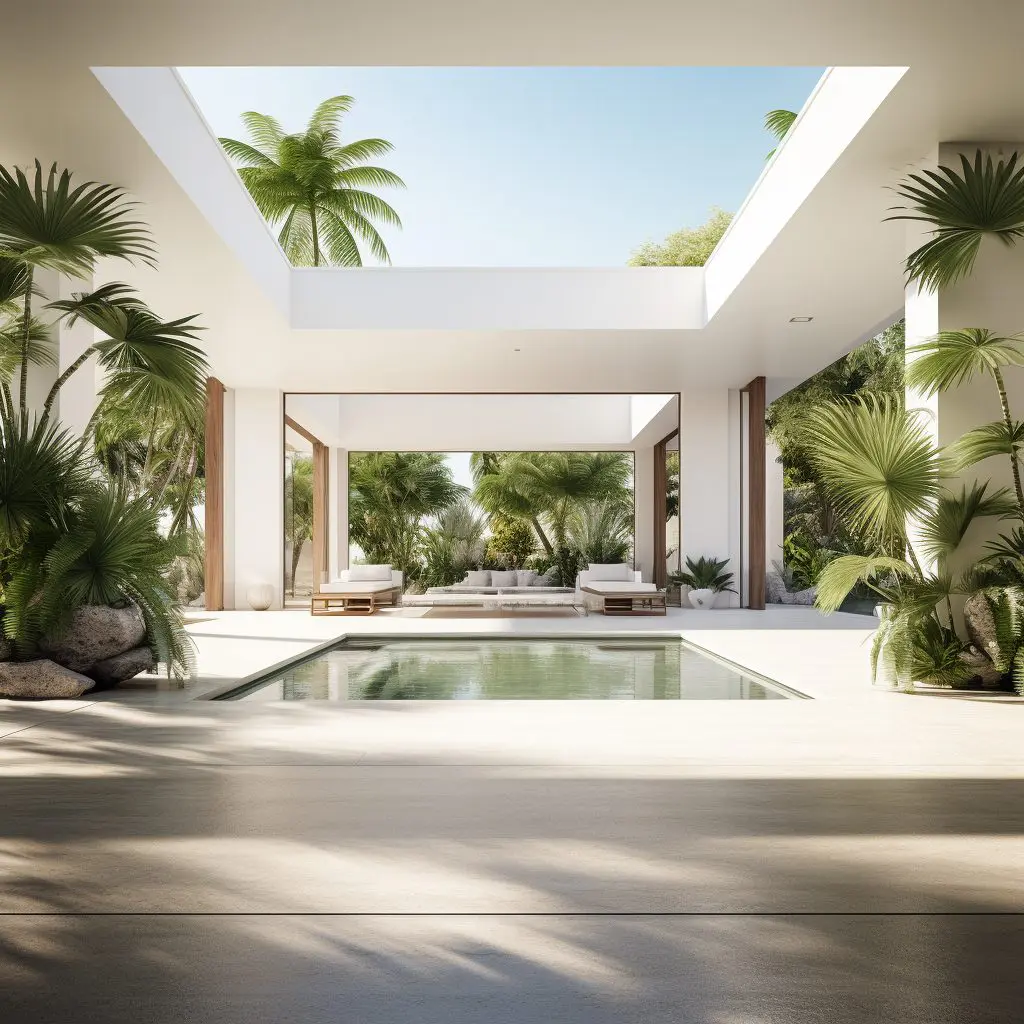 From tens to hundreds of millions, Good Class Bungalows, or GCBs, are the private sanctuaries to some of the wealthiest in the world, including TikTok's Chew Shou Zi and Secretlab's Ian Ang to Google's co-founder, Sergey Brin, or finance billionaire legend Ray Dalio.
These remarkable estates are reserved for the elite few, leaving most to marvel, forever yearning for just a mere glimpse from afar. If you want to learn more about this exclusive subset of properties for sale in Singapore, find out all you need to know about Good Class Bungalows for sale.
What Is A Good Class Bungalow?
Derived from the Hindi word bengala, the word 'bungalow' means 'of Bengal' or 'from Bengal', where they were built for British officers in India during the 19th century. Back then, bungalows referred to a one-storey house with a low-pitched roof and a front porch. The simple bungalow has come a long way since then, thanks to advances in technology and architectural ingenuity.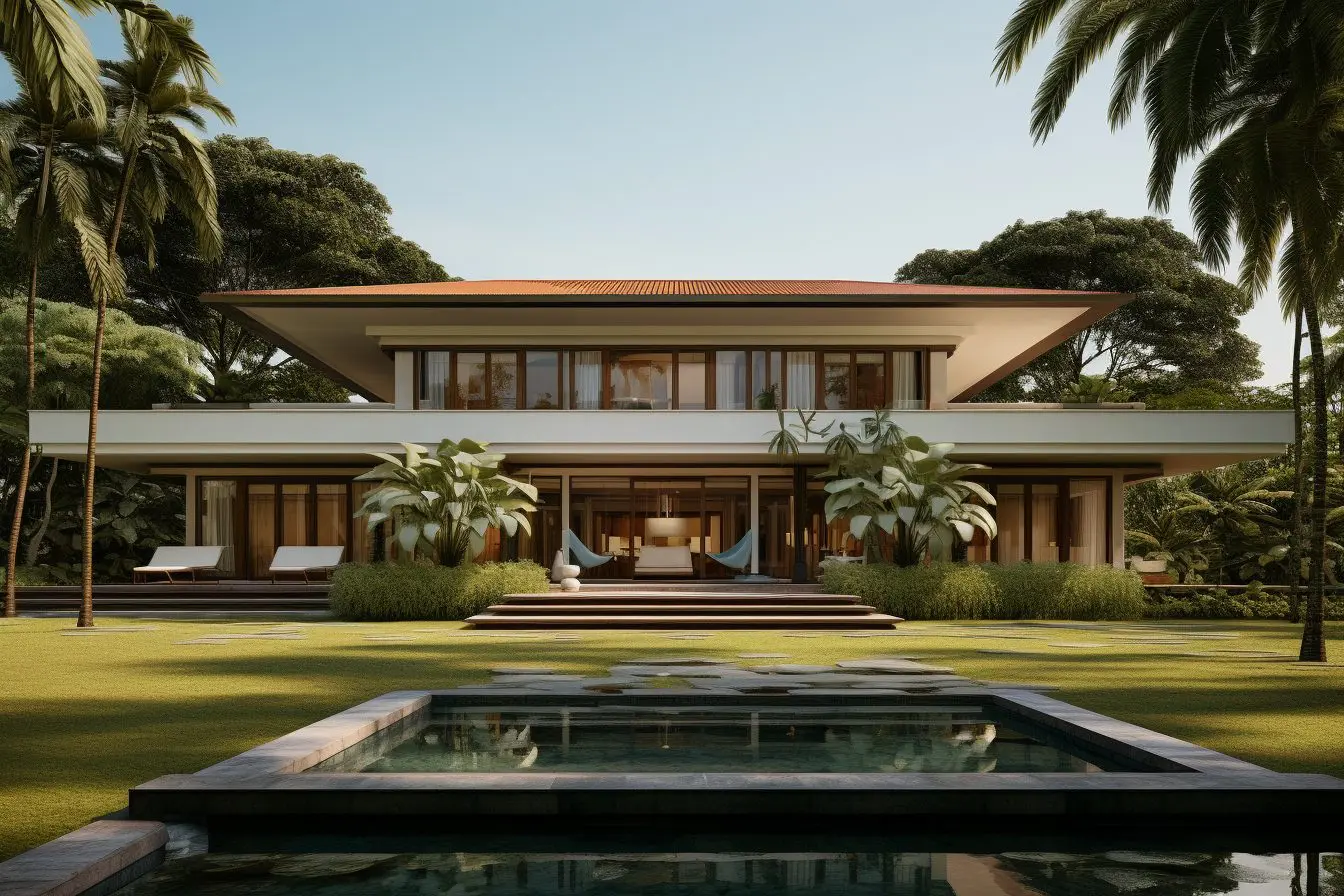 In Singapore, the most coveted and exclusive bungalows are known as 'Good Class Bungalows', and their prestigious reputation is well-deserved. These remarkable properties are not only owned by the ultra-wealthy but are also exceptionally rare in the limited space of this small island nation. The average price of Good Class Bungalows in Singapore can exceed $4,000 per square foot, making them highly sought-after as trophy properties.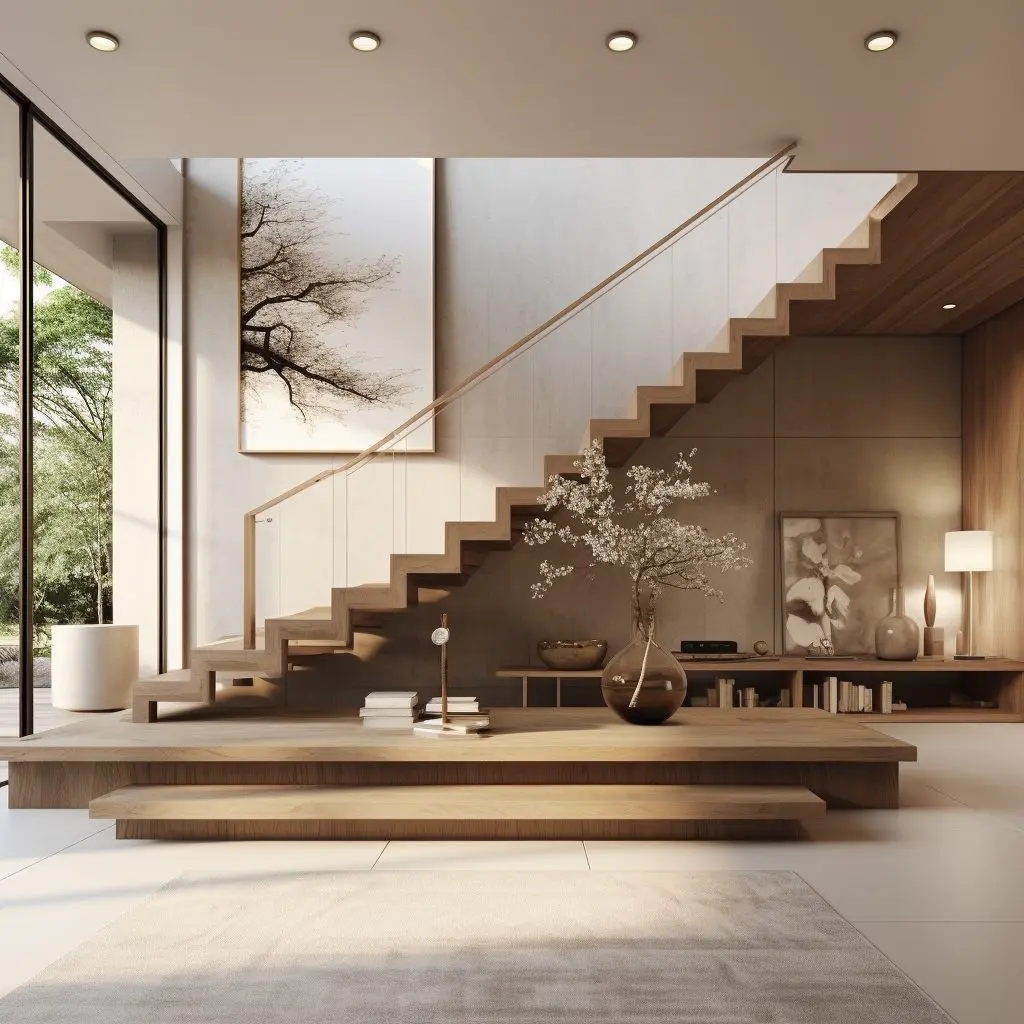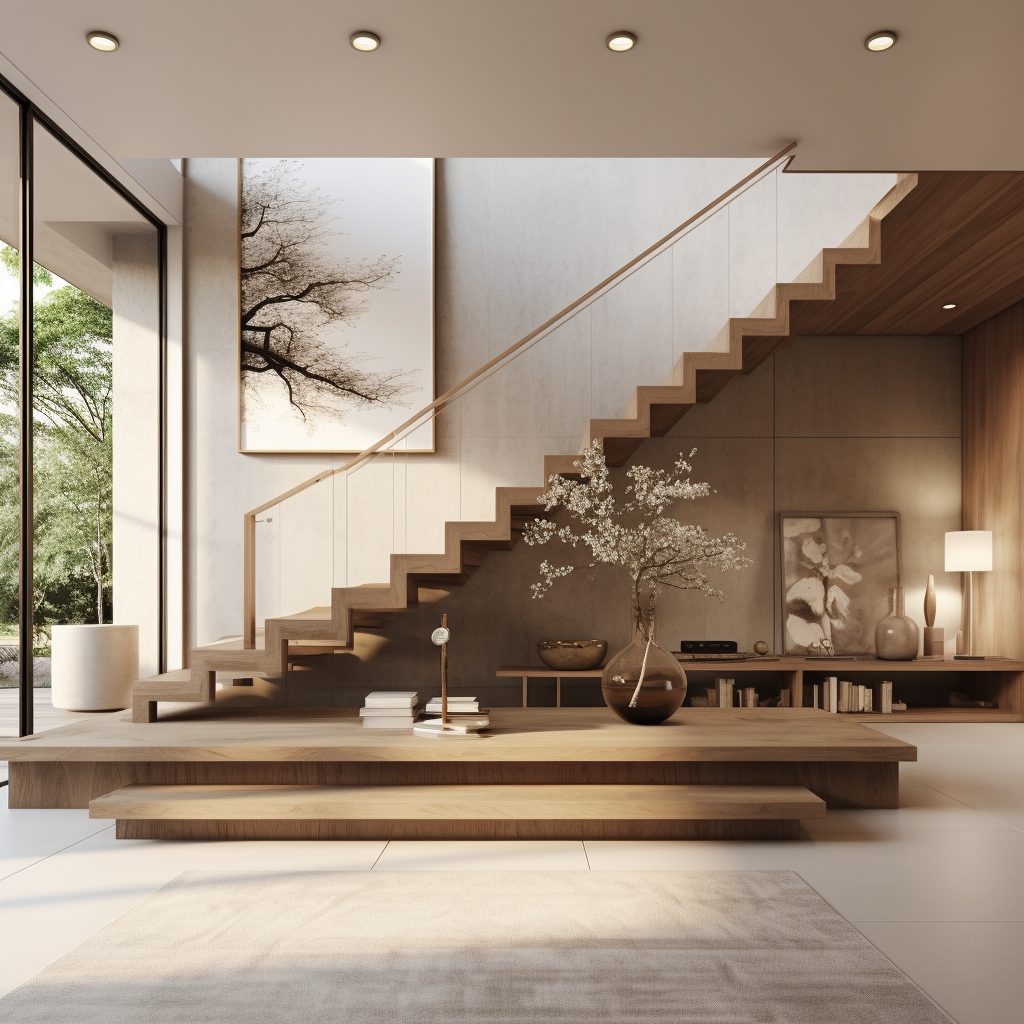 The minimum plot size for Good Class Bungalow in Singapore is 1,400 square metres, along with ample surrounding greenery, in order to qualify under the Urban Redevelopment Authority's (URA) strict criteria for these properties. In addition, the property must be no more than two storeys high and the actual built-up area cannot exceed 35-40 percent of the total plot size, offering excellent opportunities to design a nature-rich outdoor living landscape.
With their stringent requirements and limited supply, Good Class Bungalows represent the pinnacle of luxury real estate in Singapore, reserved for the privileged few who appreciate the prestige and exclusivity they offer. Currently, GCBs account for only 25% of the 10,761 detached houses in Singapore, according to URA data as of 3Q2022.
Most Sought-After Addresses: Where the Good Class Bungalows Are Located in Singapore
With their lavish features and grandeur, GCBs are the dream of many, but only a select few have the privilege of calling them home. Reserved for ultra-high-net-worth individuals (UHNWI), these extraordinary residences exude exclusivity and remain an aspiration for those who yearn for a private lifestyle.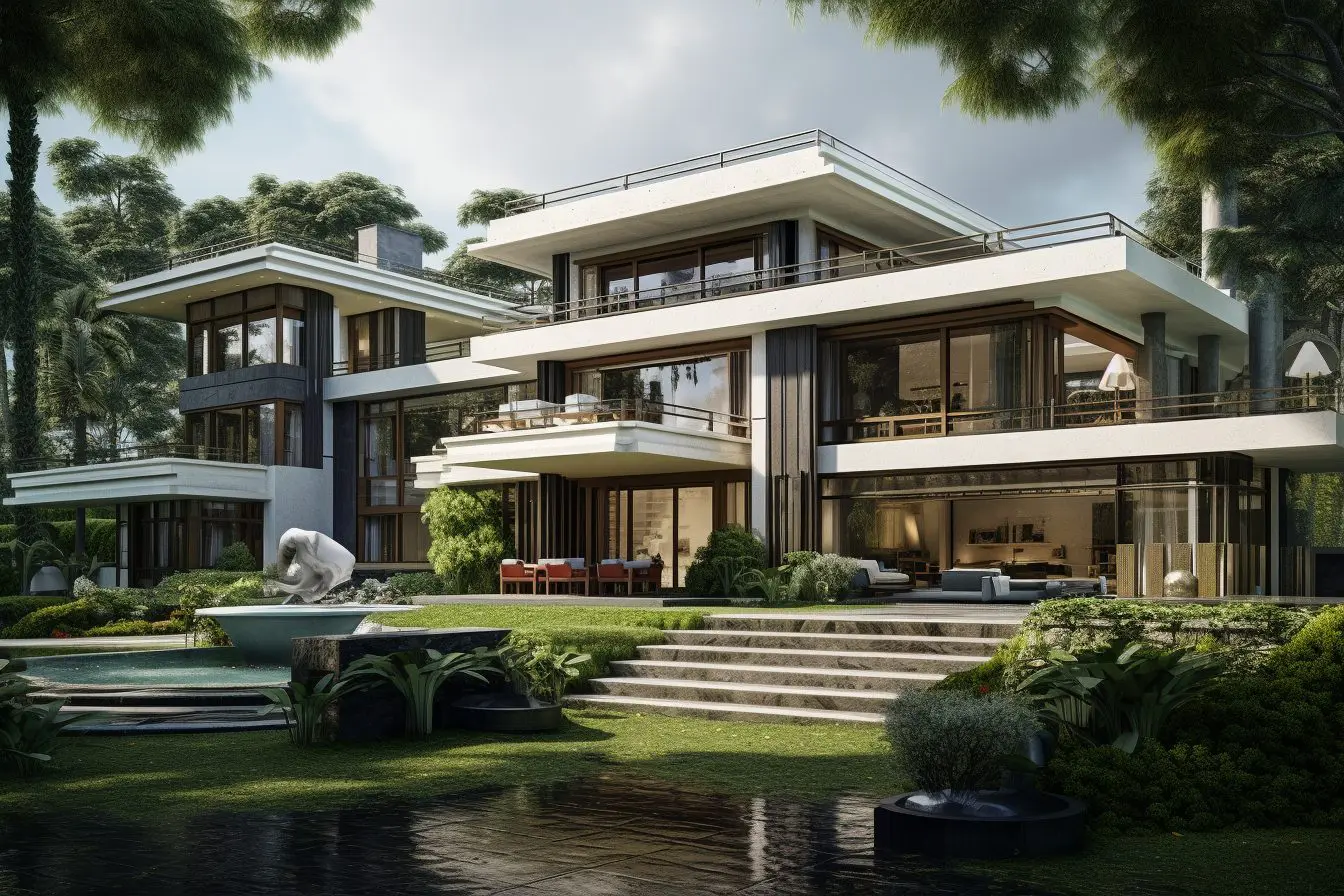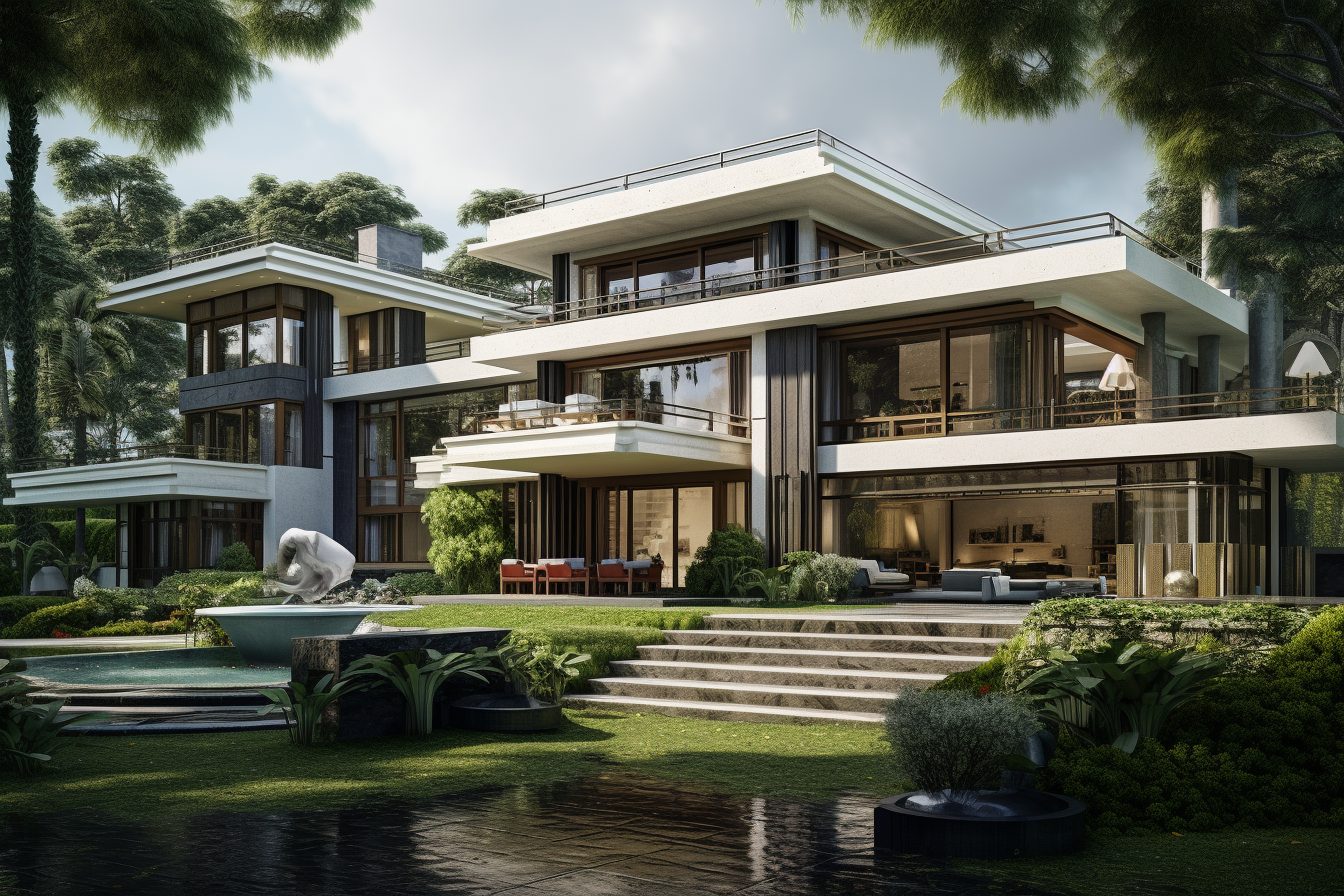 Within our urban landscape, the 39 exclusive Good Class Bungalow Areas in Singapore (GCBA) stand out as prestigious enclaves designated by the Urban Redevelopment Authority (URA). These coveted zones account for a mere 3.8 percent of all completed landed properties, making them truly rare gems in the city's real estate landscape.
These include prime central and residential bungalow estate areas of:
District 10: Nassim, Ladyhill, Rochalie, Bishopsgate, Chatsworth and Cluny Road

District 11: Caldecott Hill Estate, Camden Park and Swiss Club Road

District 20: Windsor Park

District 21: King Albert Park, Binjai Park, Kilburn Estate and Yarwood Avenue

District 23: Chestnut Avenue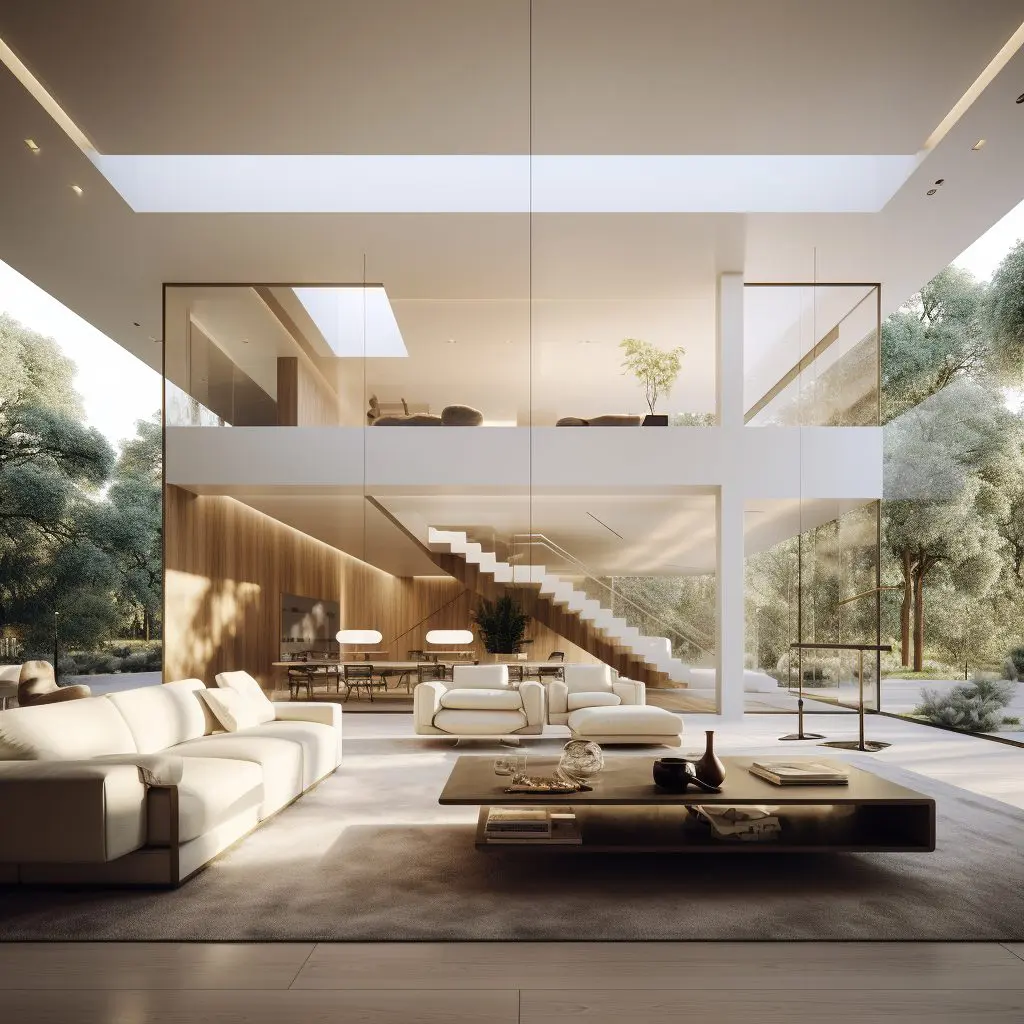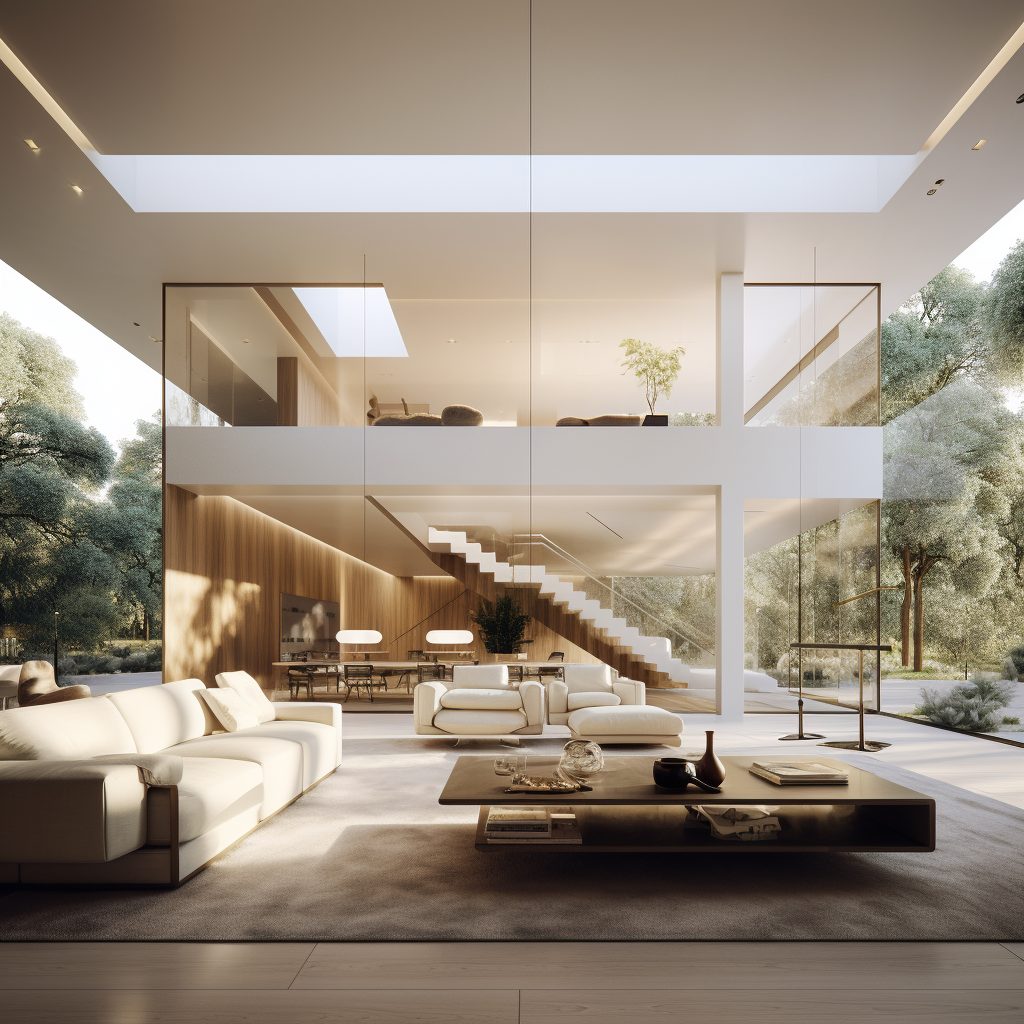 Here's a full list of GCBAs across the entire island:
| | | |
| --- | --- | --- |
| Belmont Park | Cornwall Gardens | Leedon Park |
| Bin Tong Park | Dalvey Estate | Maryland Estate |
| Binjai Park | Eng Neo Avenue | Nassim Road |
| Brizay Park | Ewart Park | Oei Tiong Ham Park |
| Bukit Sedap | First/Third Avenue | Queen Astrid Park |
| Bukit Tunggal | Ford Avenue | Raffles Park |
| Caldecott Hill Estate | Fourth/Sixth Avenue | Rebecca Park |
| Camden Park | Gallop Road/Woollerton Park | Ridley Park |
| Chatsworth Park | Garlick Avenue | Ridout Park |
| Chee Hoon Avenue | Holland Park | Swiss Club Road |
| Chestnut Avenue | Holland Rise | Victoria Park |
| Cluny Hill | Kilburn Estate | Windsor Park |
| Cluny Park | King Albert Park | White House Park |
Who Can Call A Good Class Bungalows Home
In Singapore, the image of 'luxury homes' typically evokes spacious condos with breathtaking cityscape views. However, when you encounter the palatial GCBs nestled in lush greenery, boasting extensive grounds that are a rarity in the concrete jungle of Singapore, you'll realise that these estates are the ultimate status symbol with tennis courts, 25-foot lap pools, private wine cellars, and even bowling alleys!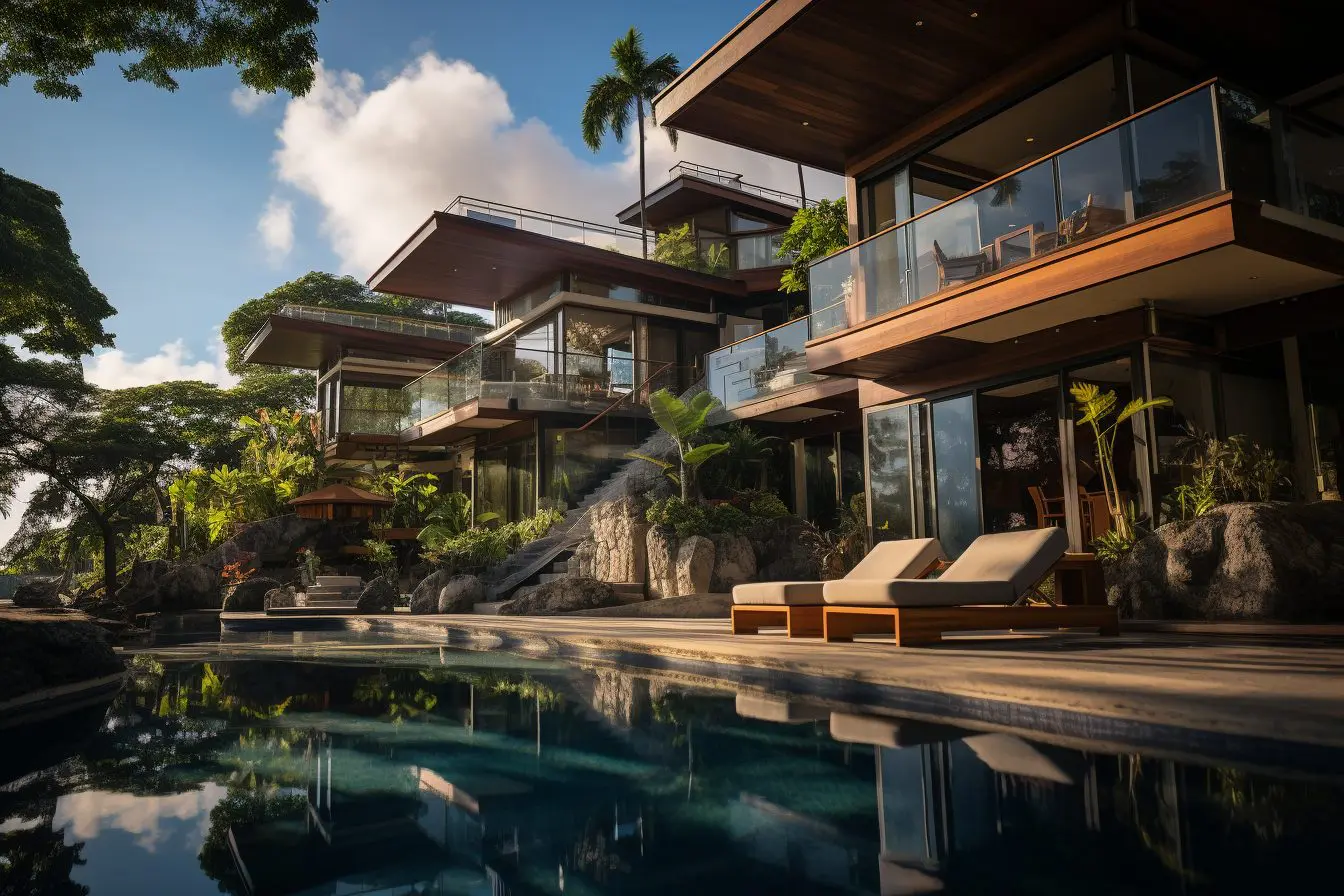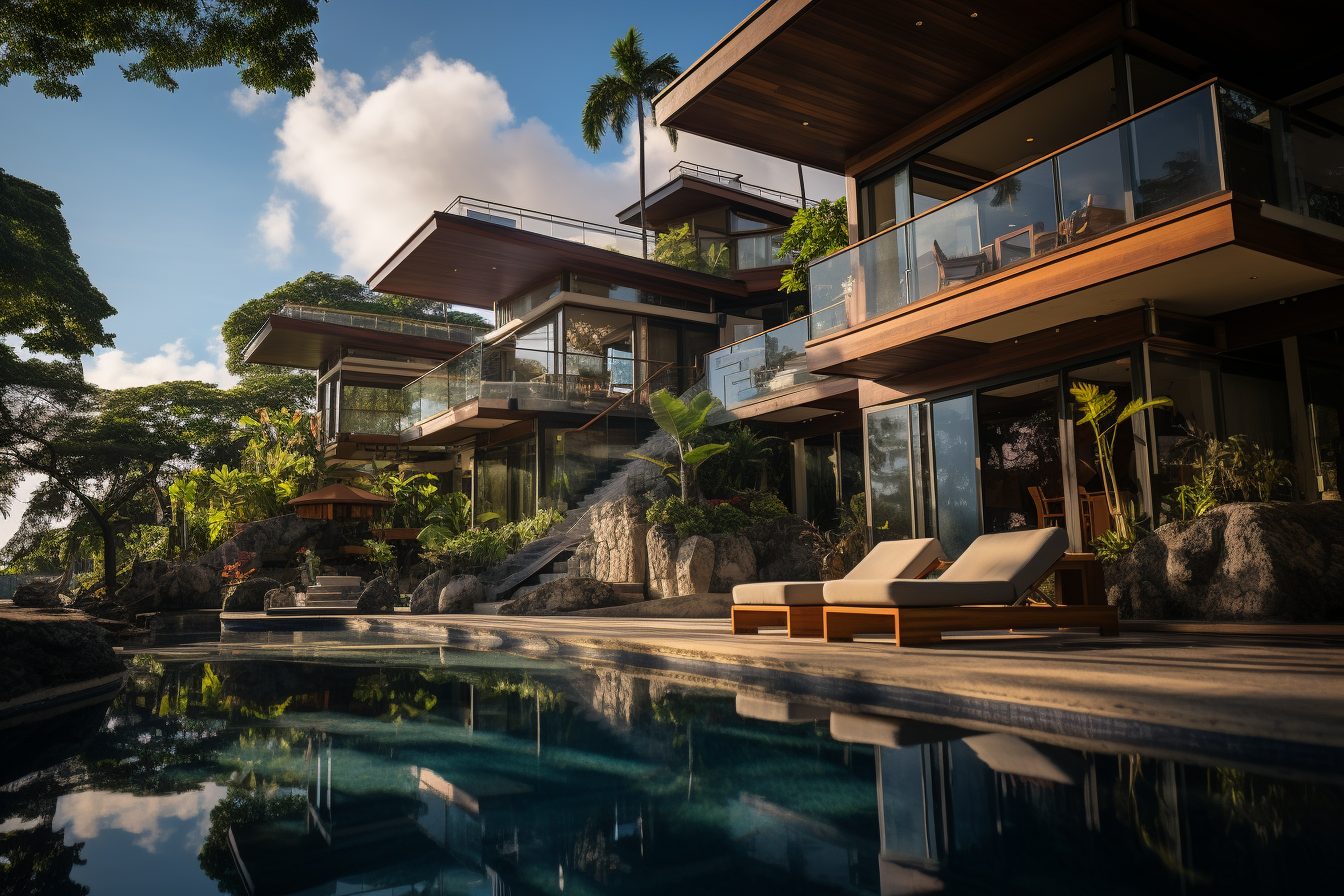 In 2012, the authorities implemented stricter rules for GCB acquisitions to prevent an uncontrollable rise in residential property prices. The 'Singaporean buyer only' rule was established, reserving the purchase of these landed properties exclusively for Singapore citizens and permanent residents. This measure aimed to curb foreigners from amassing freehold land without seeking special approval from the Singapore Land Authority's Land Dealings Approval Unit (LDAU), as analysts predict that housing may become more expensive for the average Singaporean by 2030.
Environmental conservation is another compelling reason for the stricter criteria applied to GCBs. The URA has designated 39 GCB areas in Singapore, each rich in diverse plant and tree species. Preserving these green sanctuaries ensures a harmonious balance between luxury living and nature's bounty.
GCB properties are not easily accessible, making them even more desirable. Foreigners aspiring to own a GCB in Singapore usually begin the journey with an application to become a Singaporean citizen. In other words, even if they are among the world's billionaires, foreigners simply can't acquire GCBs.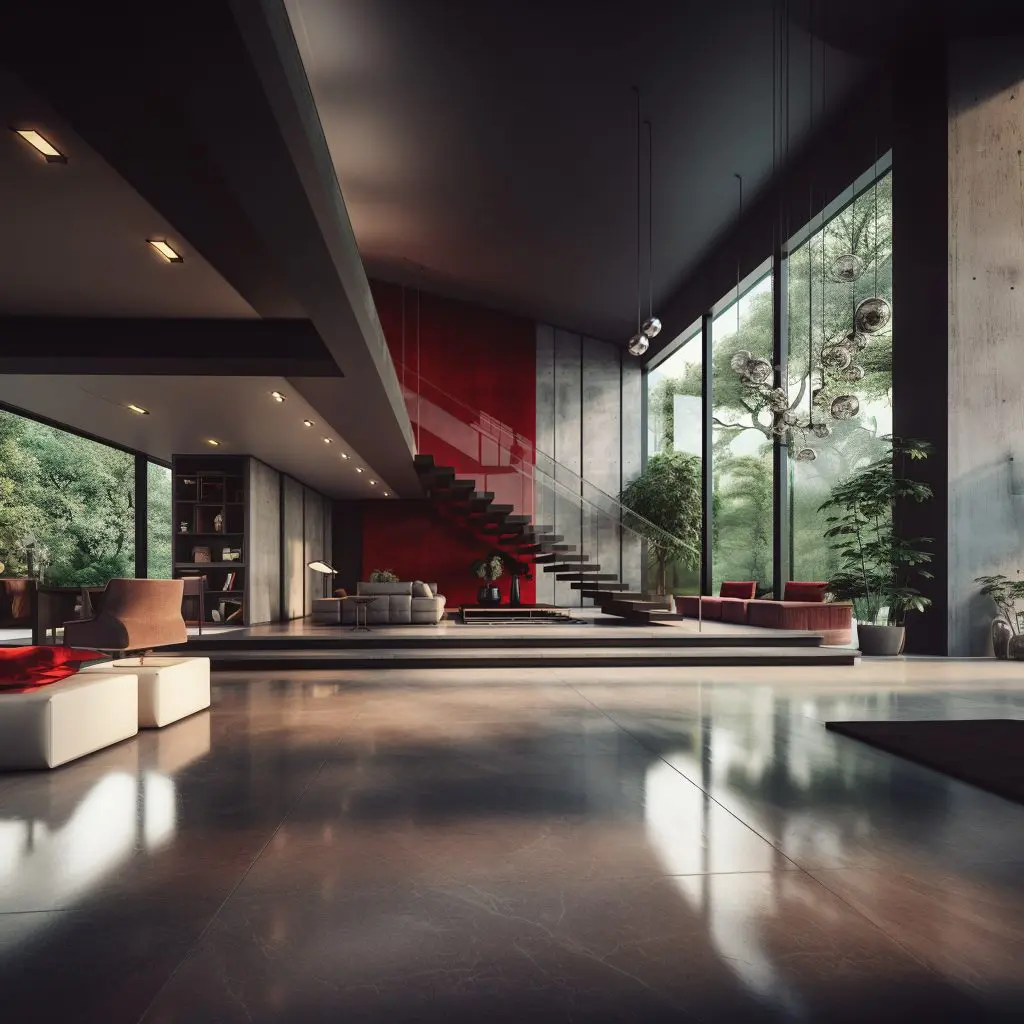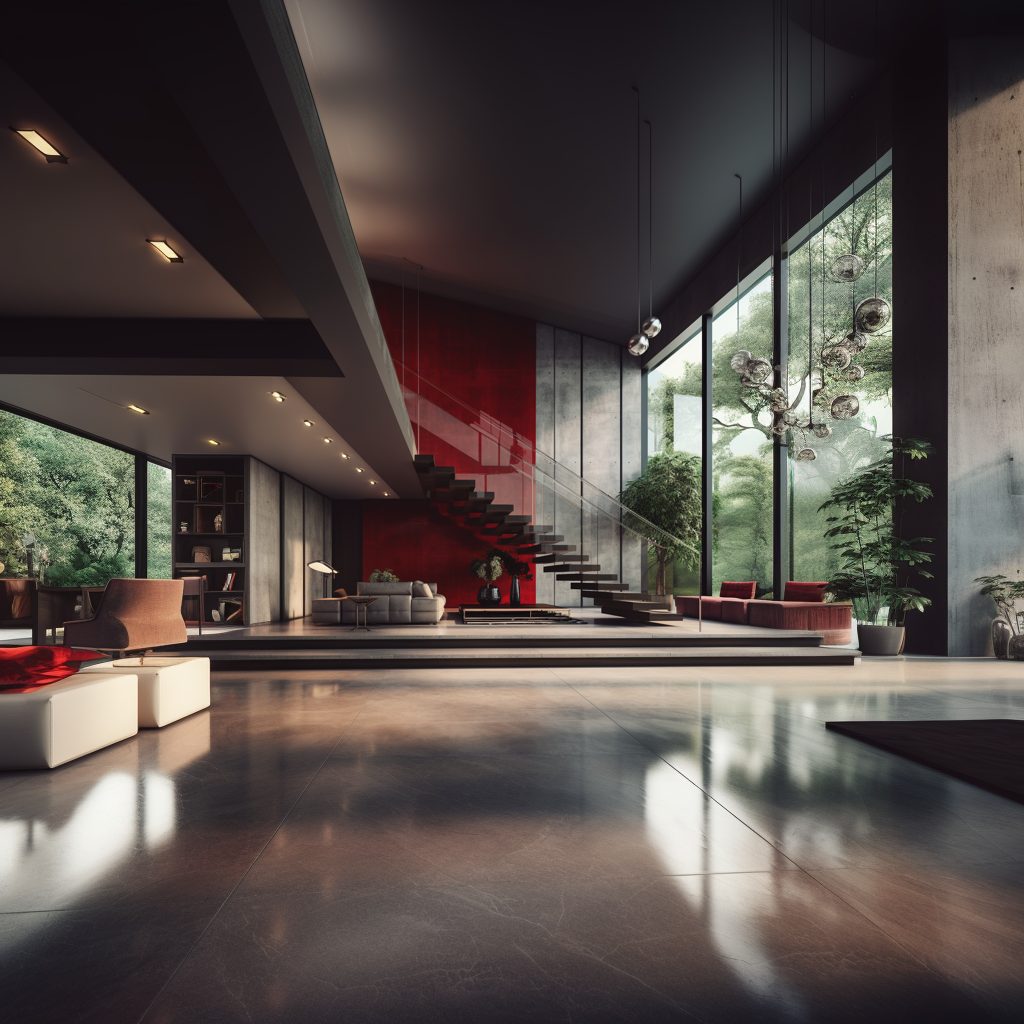 There are, however, specific exceptions that may allow non-Singaporeans to acquire landed homes in GCB areas, particularly those who have made 'exceptional economic contributions' and obtained permanent residency. For instance, British billionaire James Dyson reportedly moved to Singapore in 2019 as a permanent resident and acquired two luxury properties: a GCB at 50 Cluny Road in Bukit Timah and a penthouse unit at Guoco Tower, spending more than US$87 million.
Good Class Bungalow: A Stable Investment
In recent years, the allure of the nation has attracted a growing number of UHNWI who choose to relocate their families here. Singapore has witnessed a surge in family offices by foreigners, driven by the aspiration of securing citizenship for their family members and unlocking the possibility of acquiring a coveted GCB. 
Simultaneously, the rise of technology firms setting up their headquarters in Singapore has contributed to the influx of skilled individuals obtaining citizenship within a relatively short time frame of two to three years. As new citizens, these individuals are increasingly drawn to the trophy of GCB ownership, adding to the demand for these exceptional properties.
Investing in property offers a compelling advantage over other assets, as it allows you to leverage low-interest borrowing to finance a purchase. However, if you have a substantial cash purchase outlay, the value of owning a Good Class Bungalow in Singapore as a long-term multi-generational asset might outweigh other options like new or resale private properties such as condominiums and penthouses. 
Good Class Bungalows for Sale
Where Should Savvy Investors Put Their Money: PSF Price Comparison of GCBs vs. Condos
The exclusivity and legacy of a GCB make them an attractive choice for preserving wealth for generations to come. But the question remains, how much does a Good Class Bungalow in Singapore cost? Let's get technical with the per square foot cost of land area for GCBs for sale in the first half of 2023.
In 1H 2023, 8 bungalow deals within GCBA garnered significant attention with a combined transaction value of S$207.8 million, as reported by the PropNex GCB & Prestige Landed report. The average per square foot (psf) price stood at $1,836, showcasing the allure of these exclusive properties in Singapore's real estate landscape.
| | | | | |
| --- | --- | --- | --- | --- |
| Address | Transacted Price | Land Area (sqft) | Unit Price (psf) | Tenure |
| Chestnut Close | $7,268,000 | 5,999 | $1,212 | Freehold |
| Eng Neo Avenue  | $26,500,000 | 29,202 | $907 | 99-year Leasehold |
| Jalan Kampong Chantek | $20,500,000 | 10,459 | $1,960 | Freehold |
| Binjai Park | $28,300,000 | 15,515 | $1,824 | Freehold |
| Sixth Avenue | $26,000,000 | 12,750 | $2,039 | Freehold |
| Woollerton Drive | $24,400,000 | 8,646 | $2,822 | Freehold |
| Jalan Harum | $32,800,000 | 14,211 | $2,308 | Freehold |
| Jalan Asuhan | $42,000,000 | 16,396 | $2,562 | Freehold |
This was on-par with the average in 2022. With a total transaction value of S$1.186 billion across 44 bungalow deals in GCBA from figures from the URA caveat database, the average psf works out to S$1,870. Let's compare that against the top 10 Good Class Bungalow transactions in 2022.
In 2022, the average per square foot (psf) price for a GCB remained consistent with the previous year. The total transaction value reached an impressive S$1.186 billion across 44 sales transactions with an average psf price of S$1,870. Let's delve into the top 10 GCB transactions in 2022:
| | | | | |
| --- | --- | --- | --- | --- |
| Address | Transacted Price | Land Area (sqft) | Unit Price (psf) | Sale Date |
| Chancery Lane | $66,060,000 | 34,216 | $1,931 | March 3 |
| Belmont Road | $55,500,000 | 27,000 | $2,056 | August 14 |
| Astrid Hill | $55,088,000 | 27,699 | $1,989 | November 18 |
| Olive Road | $50,236,200 | 27,909 | $1,800 | April 14 |
| Cornwall Gardens | $47,000,000 | 21,740 | $2,162 | September 29 |
| White House Park | $45,500,000 | 15,081 | $3,017 | August 4 |
| Gallop Road Park | $35,500,000 | 13,037 | $2,723 | March 1 |
| Leedon Park | $34,000,000 | 15,256 | $2,229 | September 21 |
| Andrew Road | $33,000,000 | 26,934 | $1,225 | June 10 |
Note: URA Realis caveat data as of November 18, 2022
There's no denying that GCBs in Singapore are a substantial investment. 
However, when you consider the price of $33 million at psf of S$1,225 for the top 10 most expensive properties, GCBs offer a relatively lower cost compared to non-landed new sales (e.g. condominiums) in the Core Central Region of Singapore, where median prices reach S$2,600 psf, and resale properties at S$1,782 psf.
For those in the income tier to afford GCB homes, this investment may be deemed reasonable and even affordable when you consider the prestige it brings. While the total outlay might be substantial, buyers of these properties are actually paying a reasonable amount in relation to the size of land they'll own, making it an attractive and sound investment opportunity. 
Decoding GCBs, Capital Gains and Tax Policies in Singapore
Concerns surrounding escalating debt costs, surging inflation, and a looming economic downturn, certain investors are slightly more cautious, holding off on property acquisitions until the impact of potential global rate hikes settle. As a result, the sales volume of Good Class Bungalows in Singapore is anticipated to moderate in 2023. While transaction volumes may not be super-hot like in 2021, the pace is expected to slow even more so than compared to 2022.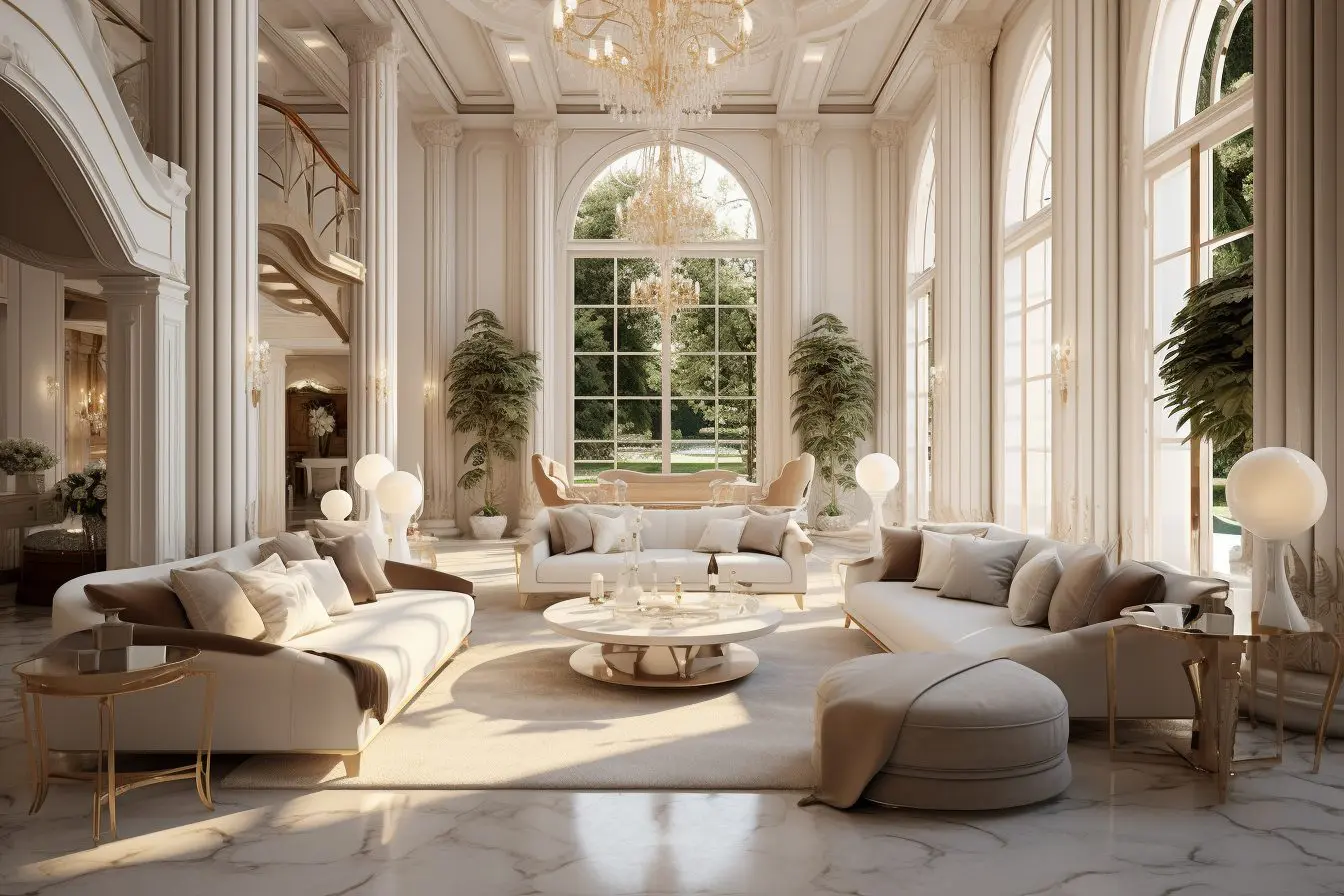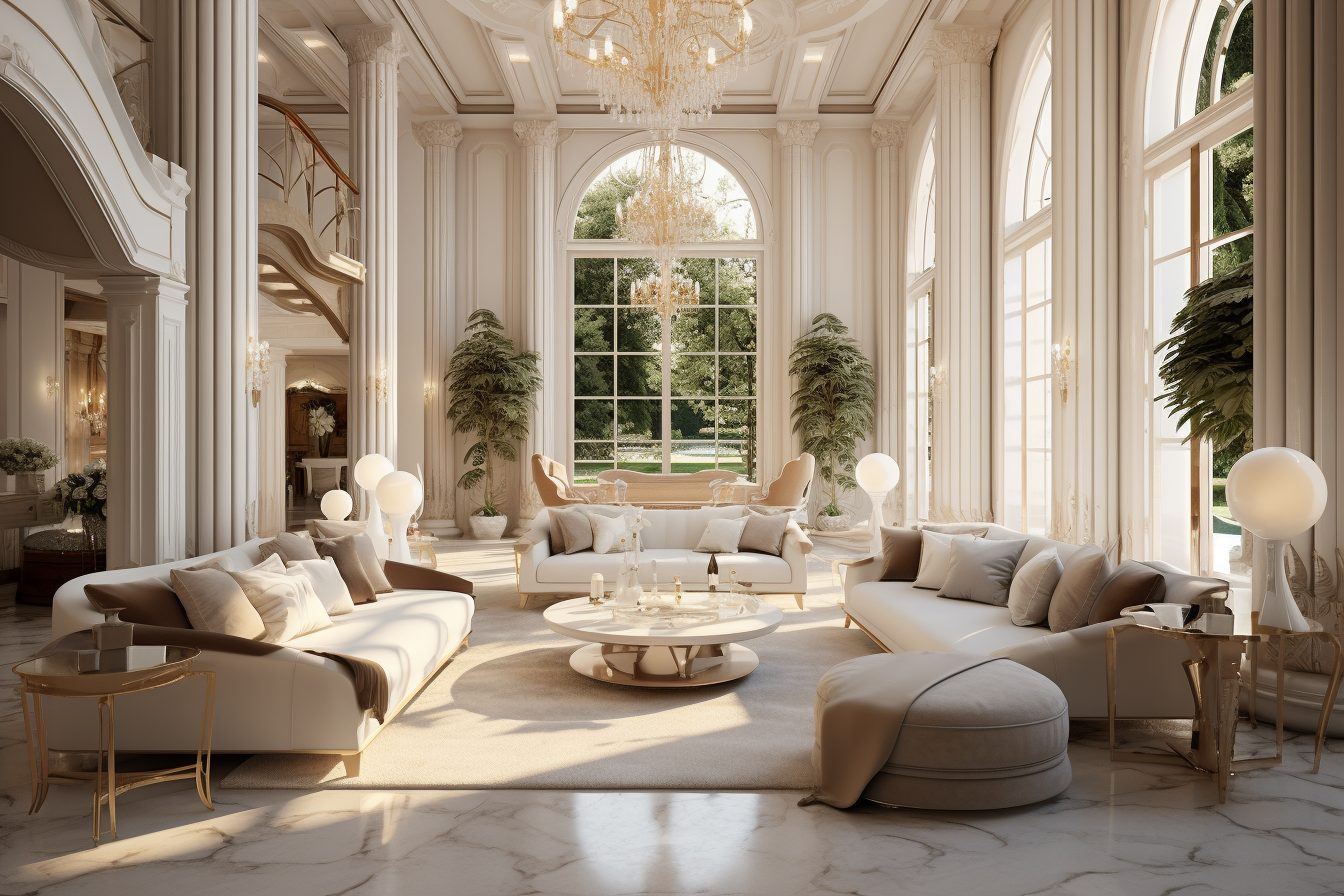 In Singapore, where real estate investment is viewed as a reliable method for wealth preservation, securing a legacy seems like an intuitive choice for those who have the money to invest.GCBs are widely regarded as assets that offer wealth preservation benefits, characterised by long-term capital appreciation and a safeguard against inflation. These favourable qualities make GCBs enticing prospects for affluent buyers.
While Singapore has no capital gains tax and there are no clear guidelines on how to categorise business activities as taxable income, the government still determines if assets like shares or properties are being traded for profit.
Keep in mind that while there's no income tax on most asset sales, it's essential to understand that if your main purpose for buying and selling is to make a profit, these gains could become taxable. It's always a good idea to consult with tax professionals to ensure you're on the right side of the tax regulations and make the most of Singapore's tax-friendly policies.
Redevelopment of a Good Class Bungalow
Given the scarcity of brand-new GCBs for sale in Singapore, buyers are prepared to pick up older properties for redevelopment, even though construction costs have gone up. 
"The need for space to accommodate work-from-home and shifting trends have pushed a lot of potential owners to consider redeveloping older GCBs," indicates Sunita Gill, COO and Co-Founder of Singapore Luxury Homes, in an interview with Tatler Asia.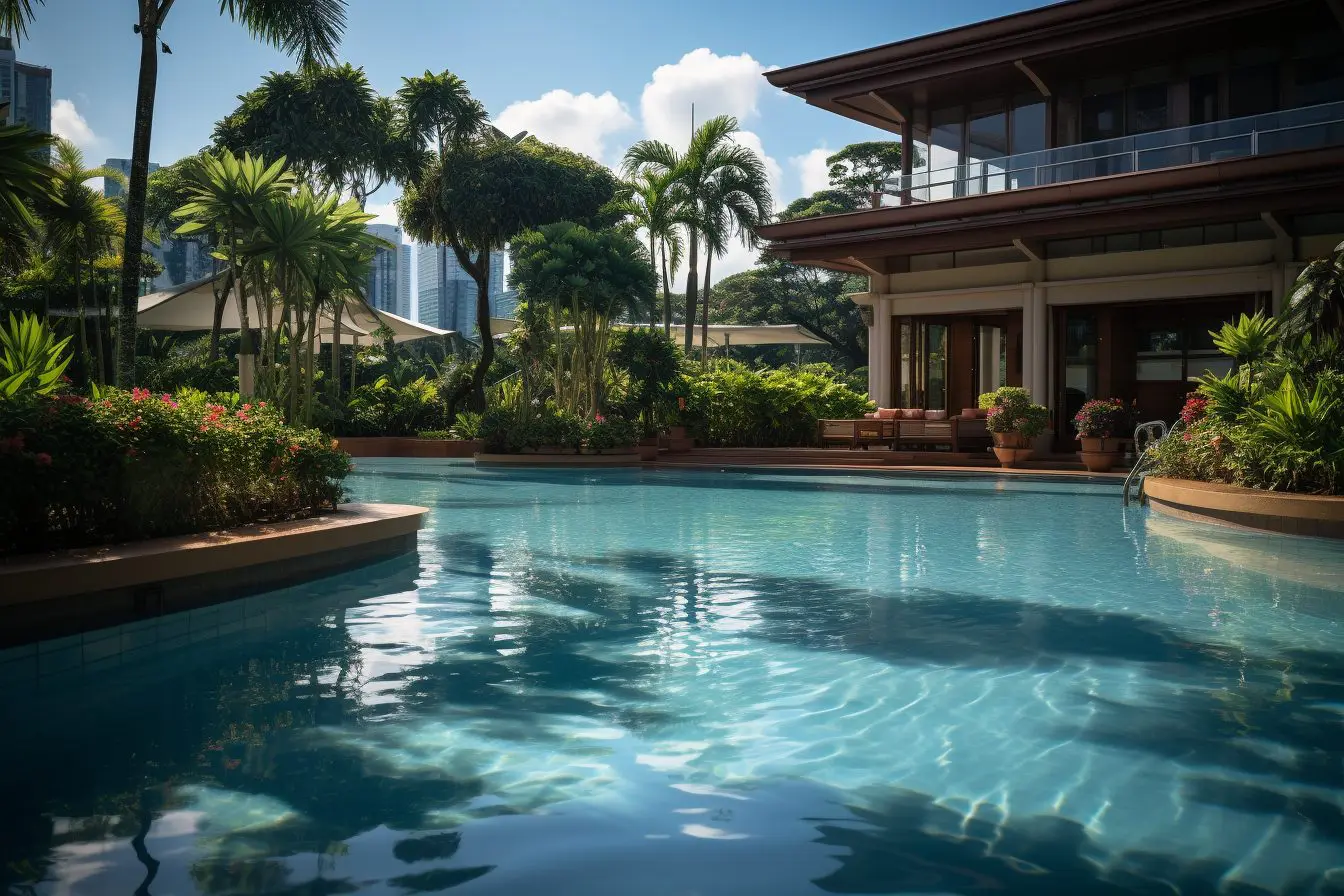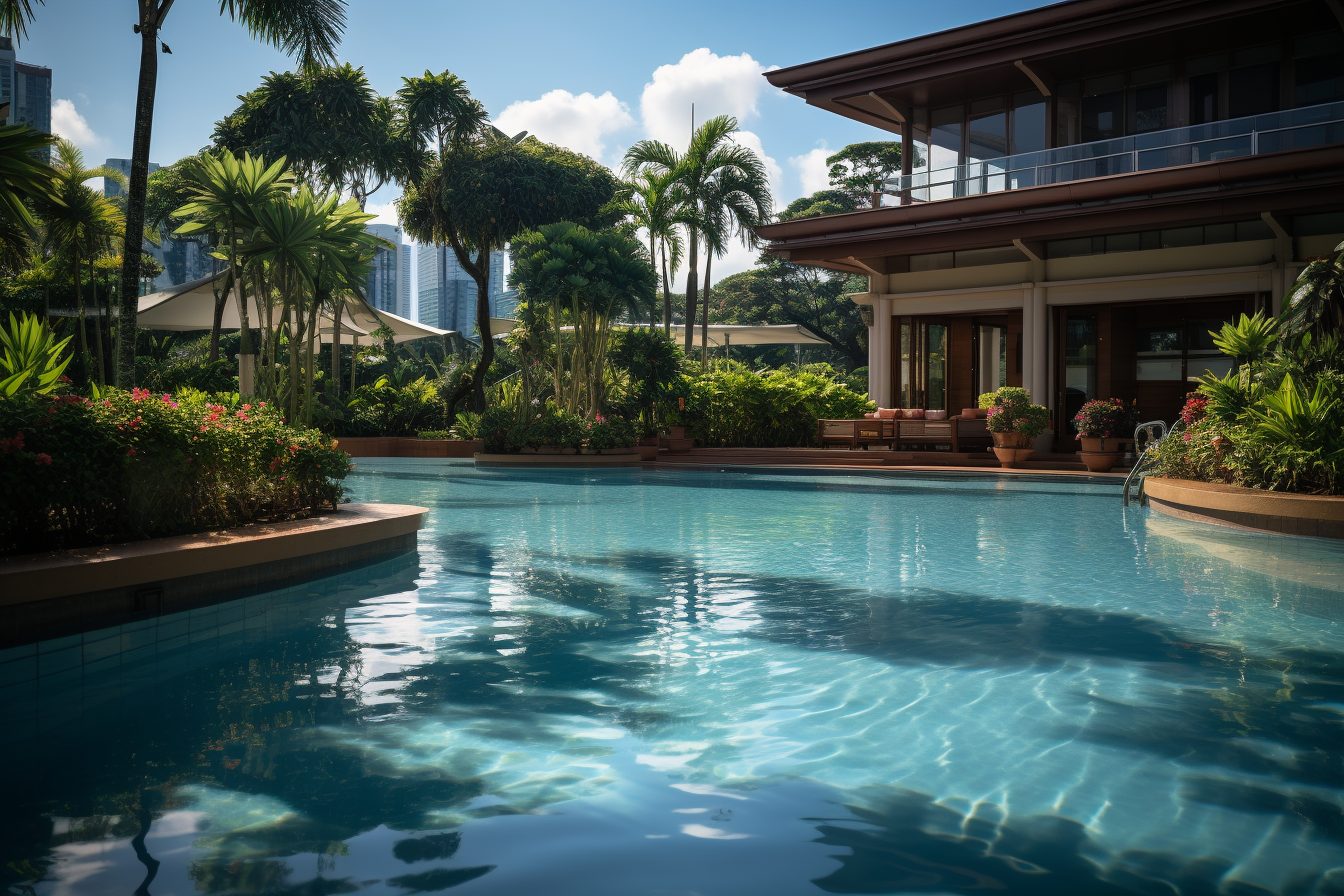 She continues, "When purchasing a GCB, you're not just acquiring a spacious plot of land, but the land-use policy may limit the built-up area. As a result, houses in GCB areas may appear smaller than expected, emphasizing the focus on preserving greenery and maintaining the exclusive charm of these luxurious estates."
The bungalow as a whole or the roofed area cannot occupy more than 40 percent of the plot's size. For some that may seem like a restriction, but that means 60 percent of the land is available as a blank canvas to build swimming pools, tennis courts or outdoor entertainment areas. With such ample space, the possibilities are limitless. 
The URA requires each GCB to measure at least 1,400 sqm and the property's depth and width must also be at least 30 metres and 18.5 metres, respectively. You also won't see GCBs that are higher than two stories, with the exclusion of an attic and a basement to ensure the exclusivity of such neighbourhoods.
Let's Start a Conversation Today about GCBs in Singapore
In the past, Good Class Bungalow buyers were typically established professionals like doctors, lawyers, and businessmen. In recent years, the demographic of GCB buyers has evolved to include a broader range of individuals. This includes young entrepreneurs, accomplished professionals, heirs from wealthy families, newly affluent Singapore citizens, and parents who acquire GCBs under trusts for their children. The changing landscape reflects the increasing diversity and aspirations of those seeking to own prestigious GCB properties.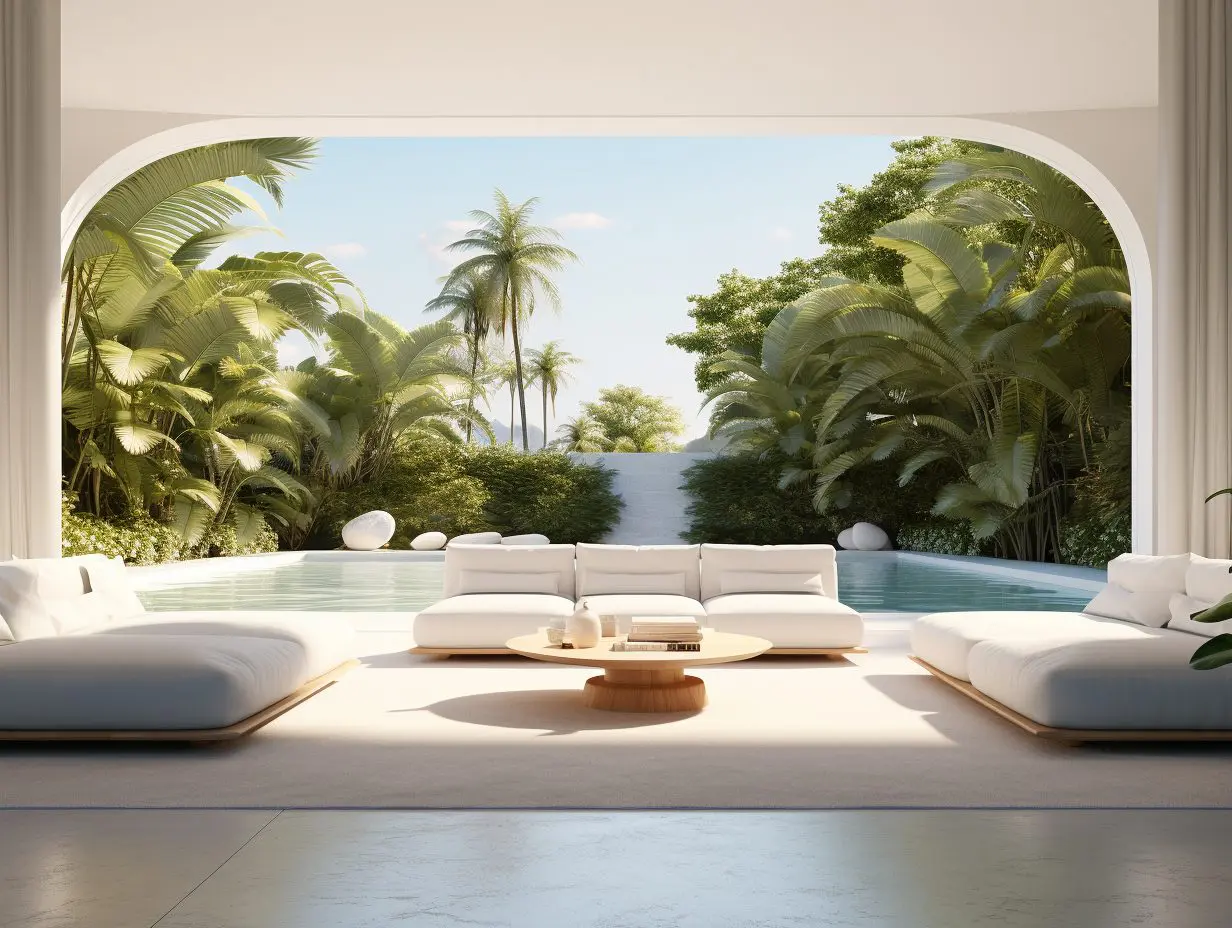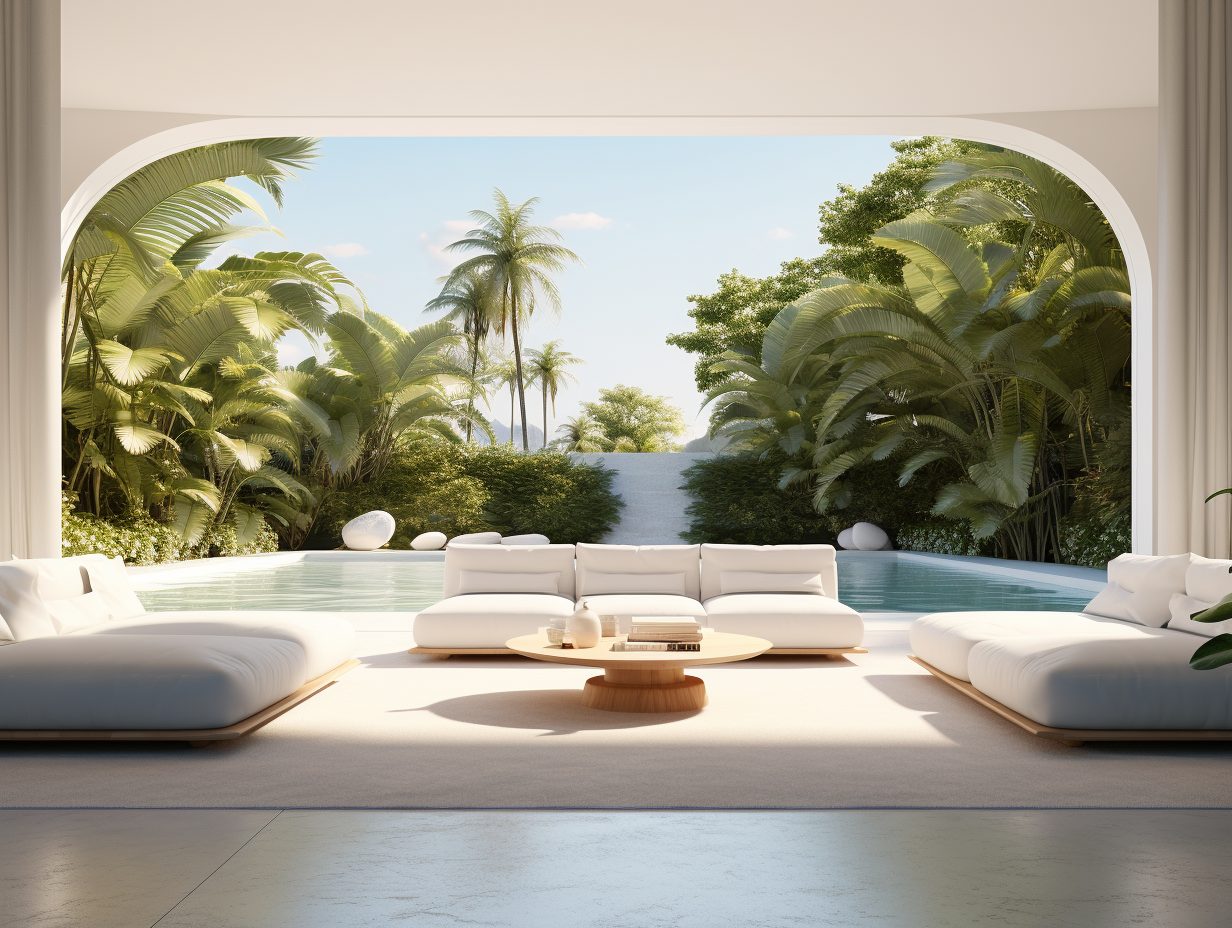 Uncover the true investment potential of Good Class Bungalows in Singapore as a pathway to diversify your investments and build multi-generational wealth. With Singapore Luxury Homes' expert guidance and insights, we'll help you navigate this journey to prosperity and make your dreams come true. Let's pave the way to your legacy of success and personalised luxury.