Discover
District 15 in Singapore
, where urban sophistication meets a coastal lifestyle just minutes from Singapore's Central Business District. With picturesque coastlines, high growth potential, and attractive investment opportunities, District 15 condos for sale offer a rare blend of luxury and practicality. Explore the vibrant neighbourhoods of Amber Road, Meyer Road, and Kallang River, featuring diverse residential options and amenities. 
Picture this: a sanctuary with seafront views, access to beaches, verdant green spaces and a paradise of eateries less than 10 minutes from the heart of the downtown Central Business District of Singapore. 
In a city where prime properties with such a captivating blend of attributes are a rarity, District 15 in Singapore is where urban sophistication meets a coastal lifestyle. It might be the perfect place to make your next real estate investment! Despite the market's competitiveness, foreign investors and local buyers can find opportunities in District 15 for a more rewarding real estate investment.
Investing in Singapore's property market offers a world of possibilities. Seasoned investors understand that finding the perfect location is crucial for maximising returns. While the highly coveted prime Districts 9, 10, and 11 have long held the spotlight, broadening your scope to other areas of Singapore can open untapped potential investments that promise significant returns.
District 15, known to insiders as one of Singapore's most esteemed residential areas, often takes a back seat to the likes of Orchard Road, Sentosa Cove, and Marina Bay. But for those in the know, the East Coast region may be a lucrative investment opportunity with high growth potential.
Today, Singapore Luxury Homes (SLH) takes a closer look at the neighbourhoods in District 15, which is classified under the Rest of Central Region (RCR), where freehold landed properties intermingle with new developments along Meyer Road, Amber Road and the Kallang areas. 
By the Numbers: A Solid Investment Outpacing Growth in the Central Region
District 15 in Singapore, encompassing Tanjong Rhu, Meyer Road, Amber Road, Katong, Marine Parade, Joo Chiat, and the East Coast region, offers a breathtaking coastline and a wealth of recreational activities. However, investors often overlook properties in this area's significant profit potential.
The Downtown Core and Sentosa properties have been long regarded as the proxy for high-end and luxury homes that are prized as being close to the city, many with freehold status, which translates to generational wealth assets. 
But District 15 fared better than virtually all areas in the Core Central Region (CCR) that consists of Districts 9, 10 and 11. Except in 2013 and 2016, prices in District 15 grew by more than 39% compared with lower-performing popular real estate investment areas of District 9 and 11 at 16% and 18%, respectively. Only District 10 bettered all at 47% over 10 years.
Surprisingly, the per square foot (PSF) prices for non-landed private residential properties in District 15 consistently outshine those of the traditional prime districts, making it an exceptional investment opportunity. Throughout 10 years from 2013 to 2023, District 15 witnessed an impressive growth PSF of 37.1% for 99-year leases and 32.9% freehold properties; the rest of the RCR saw growth rates of 26.95% and 10.36%, respectively [1]. These statistics highlight the significant appreciation potential within District 15, making it an attractive investment choice.
By Neighbourhood: Amber Road, Meyer Road and Kallang River
District 15 boasts a significant portion of residential zoning, providing ample opportunities for property development. One can find a mix of leasehold properties and freehold condo in the East for sale within this district. Generally, the residential properties in Amber Road, Meyer Road and Kallang River offer a diverse range of private properties, catering to different preferences and lifestyles. 
Whether seeking a lively urban environment, convenience to the city or luxurious coastal retreats, District 15 provides an attractive mix of freehold and leasehold properties, providing options for both long-term ownership, or shorter-term flexible gains. The team at SLH features 3 top properties in District 15 neighbouhoods.
AMBER ROAD
Amber Road offers a vibrant and lively atmosphere, boasting a variety of residential options with a growing number of developments. The area is renowned for its mix of private condominiums and apartments, providing a relatively affordable yet comfortable living experience, particularly high-rise condos. Situated in a prime location near Katong and East Coast, Amber Road grants residents convenient access to a wide range of dining, entertainment, and recreational facilities, making it an appealing choice for individuals who enjoy a  dynamic lifestyle. 
District 15 Freehold Condo for Sale
: Amber Park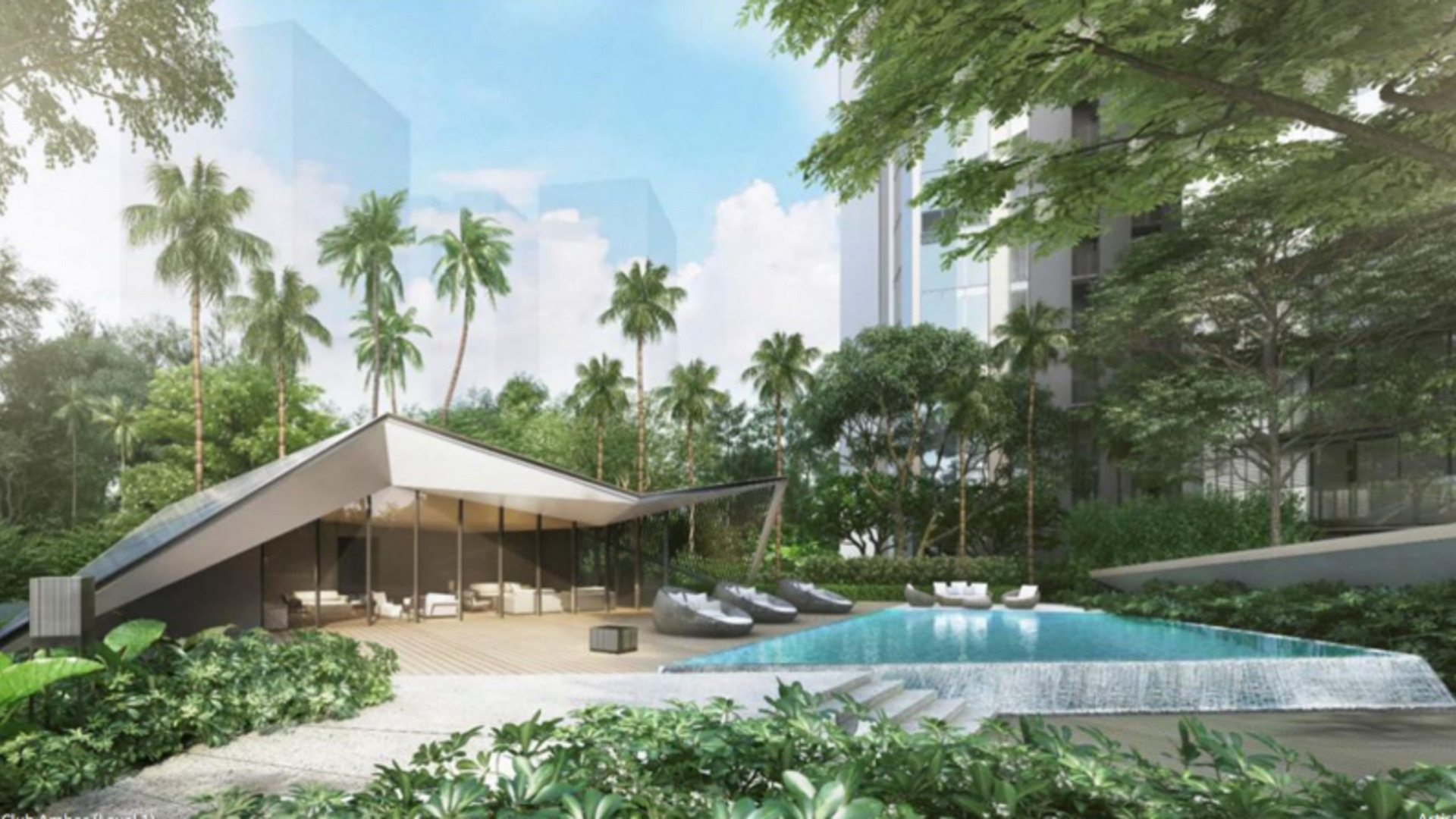 Amber Park, once a beloved landmark of the East Coast, experiences a rebirth as the future iconic freehold development set to redefine the concept of seafront living, just as it did three decades ago. This remarkable revival promises residents an unparalleled sanctum within their private haven, assuring them of luxurious comfort and uncompromising quality that are the hallmarks of City Developments Limited (CDL) and the renowned SCDA Architects.
The Stratosphere recreation deck, complete with a sprawling 600-metre jogging track, seamlessly connects 3 residential towers at 235 feet above sea level.
For those in search of a place to call home that effortlessly combines convenience, access to reputable educational institutions, and proximity to the CBD, Amber Park's prime location and wealth of amenities make this remarkable private residence the perfect balance of luxury and practicality and one of the top picks when it comes to a freehold condo for sale in District 15 in Singapore.
Address: 18 Amber Gardens, Singapore 439980
Developer: City Development Pte Ltd
Tenure: Freehold
Property Type: 5 Bedroom and 4 Bathrooms
Size: 2,045 sqft
Price: $5,082,000
Year Built: 2023
Project Size: 592 units
KALLANG RIVER
The Kallang River area, situated close to the vibrant Amber and Meyer roads, has experienced remarkable growth and transformation, emerging as a thriving hub for residential and commercial activities. This dynamic district has undergone extensive development recently, with the Urban Redevelopment Authority (URA) working diligently to rejuvenate the area. With its attractive selection of resort-style condominiums nestled alongside the riverbanks and innovative mixed-use projects, Kallang offers an alluring choice for professionals and young families searching for a well-rounded and fulfilling urban lifestyle experience, all set near the city centre.
District 15 Condo for Sale
: Costa Rhu
Costa Rhu, located along the picturesque waterfront, offers breathtaking panoramic views that are truly captivating. Nestled in a peaceful and serene neighbourhood, this estate serves as a tranquil haven, providing respite from the fast-paced city life while ensuring convenient accessibility.
This spacious 4-bedroom condo for sale in District 15 has undergone a complete renovation, resulting in a bright, modern, and elegant living space that exudes comfort and sophistication. With its carefully designed layout and private lift lobby, the property caters to diverse lifestyle needs, making it an ideal choice for families or couples seeking ample space. Moreover, the home's remarkable panoramic view of the water allows residents to enjoy the stunning Singapore skyline from the comfort of their residence.
Residents of Costa Rhu can enjoy a range of amenities, including a cosy café, a convenient mini-mart, a laundry shop, two squash courts, two tennis courts, a free-form resort pool resembling two dolphins, and a generously sized gymnasium.
Address: 9 Rhu Cross, Tangjong Rhu, Singapore 437436
Developer: Amcol Gardens (Tanjong Rhu) Pte Ltd
Tenure: 99 years
Property Type: 4 Bedrooms & 4 Bathrooms
Size: 2,239 sqft
Price: $4,200,000
Year Built: 1998 (25 years)
Project Size: 737 units
MEYER ROAD
Meyer Road is renowned for its prestigious and exclusive residential offerings, appealing to those seeking a serene and upscale living environment. With its scenic coastal views and proximity to East Coast Park, this quiet neighbourhood provides a tranquil haven for residents. The area primarily consists of spacious landed housing, with a dedicated segment exclusively zoned for bungalows. High-rise condos line the front of the highway, creating a distinct separation between the sea and the landed housing. A stroll around the neighbourhood allows one to appreciate the lush greenery and enjoy the peaceful atmosphere that permeates the surroundings.
District 15 New Launch:
Meyer Mansion
Inspired by the history and character of Meyer Road, Meyer Mansion sets a new architectural landmark in District 15 by seamlessly blending understated luxury living with modern tropical design. 
The layout of each sky mansion takes cues from the spacious bungalows of old, where space was the ultimate luxury. Dining areas extend to Asian kitchens or balconies, evoking the charm of the fifties. Flooded with natural light through panoramic windows, these living spaces offer unrivalled views from the sea to the city, creating a truly breathtaking experience. With its bold yet refined modern silhouette, Meyer Mansion stands out with its distinctive façade featuring dark grey steel and burnished copper screens, making it an unmistakable architectural statement in its surroundings.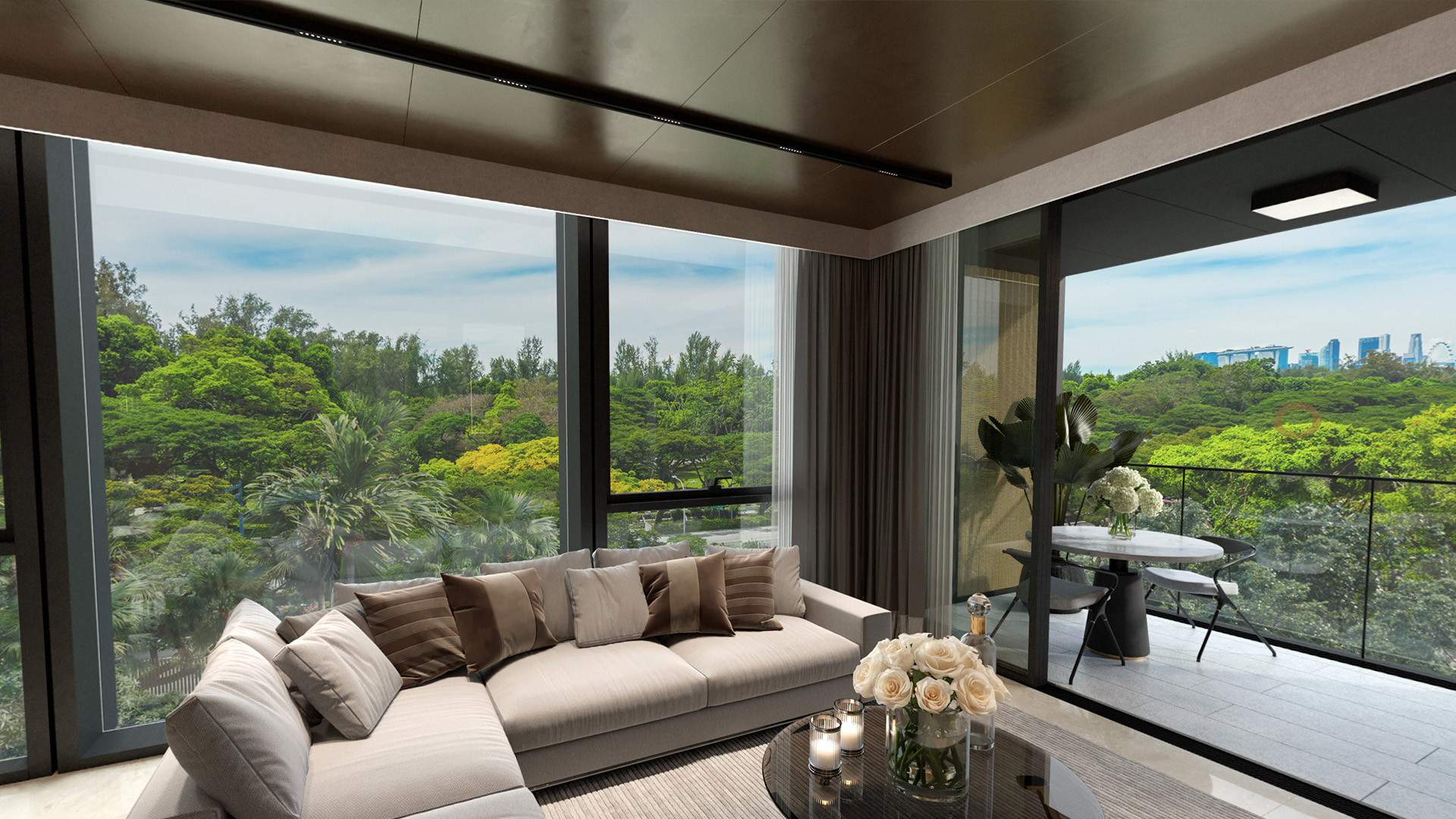 Experience an elegant architectural style with distinct old-world charm in this exceptional new development that pays homage to its heritage while offering a modern and captivating living experience in District 15 @ 79 Meyers Road, Singapore.
Address: 79 Meyer Road, Singapore 437906
Developer: Guocoland Ltd
Tenure: Freehold
Bedrooms: 2 to 4 Bedroom Premium
Size: 689 – 1,722 sqft
Price: $2,144,600 – $4,714,400
Expected TOP: April 1, 2024
Project Size: 200 units
Despite the new Additional Buyer's Stamp Duty (ABSD), there are remissions and exemptions available for foreign investors, including citizens from countries such as the U.S. While finding a bargain in Singapore's real estate market is unlikely, foreign investors aiming to diversify into international properties, or local buyers exploring opportunities outside the prime central region can take advantage of the decreased competition in the current real estate market. 
District 15 in Singapore, known for its historical track record of delivering higher returns and profitable growth, holds the potential for a more lucrative investment.
If you're looking for more information about condos for sale in Singapore's District 15 or to explore other properties for sale within Singapore Luxury Homes' portfolio of the finest homes, get in touch with our team today. Contact us via the form below or at +65 9766 1678. 
———————–
[1] Data from ERA's SALES+ (www.era.com.sg)