A Closer Look at Prime Districts for New Condos in Singapore
Where skyscrapers touch the clouds, and the streets hum with energy, the real estate market reflects Singapore's dynamic spirit. For those looking to invest in a new condominium, the decision often boils down to one critical aspect: location.
Singapore's prime districts, such as the cosmopolitan Districts 9, 10, 11, the vibrant Downtown Core, and the tranquil Sentosa, are more than just addresses. They are neighbourhoods that pulsate with life, offering an enviable mix of luxury and practicality. These areas have evolved from mere residential choices to symbols of status and lifestyle.
Proximity to Everyday Necessities in District 9
Life in prime districts is synonymous with convenience. Whether it's the boutique malls along Orchard Road or the chic eateries in Dempsey Hill, every amenity is within reach. The presence of top-tier schools and cutting-edge medical facilities adds to the appeal, making these neighbourhoods ideal for families and professionals.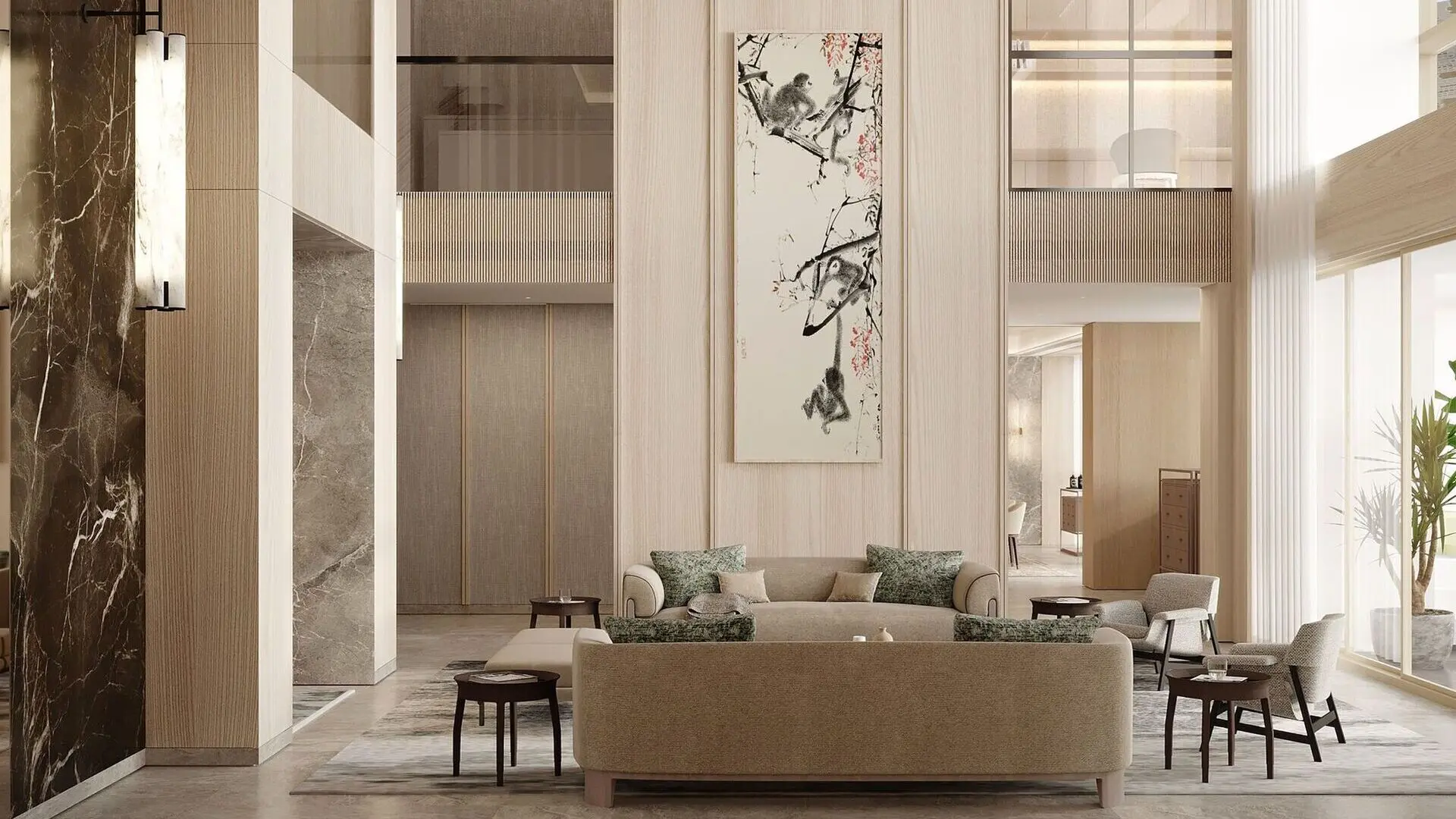 Klimt Cairnhill, 4 bedrooms and 3 baths spanning 2,024 sqft starting at $7,000,000. View property →
District 9, with areas such as Orchard, River Valley, and Cairnhill, is appealing to new condo buyers. New condo projects here offer more than homes; they offer a lifestyle steeped in luxury and convenience, surrounded by international brands and top-tier shopping malls like ION Orchard and Ngee Ann City, as well as access to outdoor dining and active lifestyles along Robertson's Quay plush with dining and bar options abound.
The Orchard Orchard Road rejuvenation plan looks to make a living in new condos here even more attractive beyond the retail to bring fresh new multi-use development projects to excite urban city dwellers.
New Condo Neighborhood Vibe with Green Spaces in District 10
Each prime district in Singapore has its unique character. The streets are safe, and the neighbourhoods are alive with cultural and social activities. It's a setting where leisure is just as important as work, and the local coffee shops, art galleries and social clubs are a testament to this balanced lifestyle.
Amid its urban setting, Singapore's prime District 10 of Bukit Timah, Holland Village and Tanglin offer greenery with space. Whether it's a park for a morning jog or meeting friends for a coffee, these tree-lined neighbourhoods provide a much-needed respite from the concrete jungle.
The distinctive aspects of new condos in District 10 are known for their upscale, low-density living, with areas like Bukit Timah housing some of the most expensive neighbourhoods in Singapore, like Nassim Road or Ridout Road.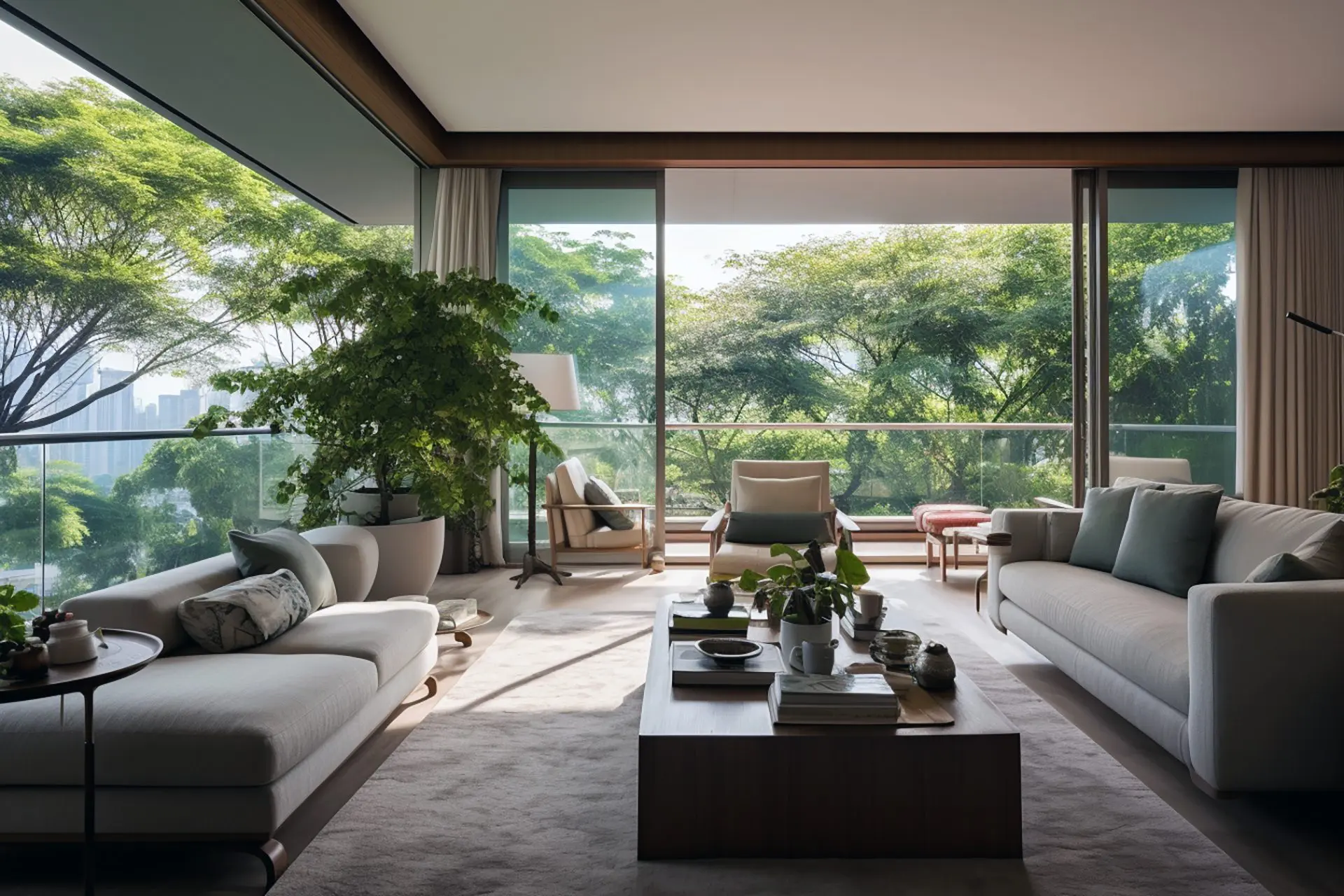 Step Inside Watten House Residences: Glimpse into Highly-Awaited Freehold New Launch in Watten Estate. Read related article →
Infrastructure improvements, such as enhancing Holland Village, rainwater capacity in Buikit Timah to reduce flash rain overflows and the Bukit Timah-Rochor Green Corridor are significant draws. New condo developments are rare for Bukit Timah, especially as the district's reputation for prestigious schools (like Nanyang Primary School and Hwa Chong Institution) makes it particularly appealing for families looking for new condos.
Thriving Health and Medical Hubs Enhancing New Condo Living in District 11
In the heart of Singapore, Novena and Newton stand out not just for their residential allure but also for their growing reputation as major health and medical research centres. 
Novena is transforming into a comprehensive health and medical hub, with the Health City Novena project at its core. This 17-hectare integrated master plan aims to develop the area into a premier medical cluster by 2030, including hospitals, research facilities and medical schools.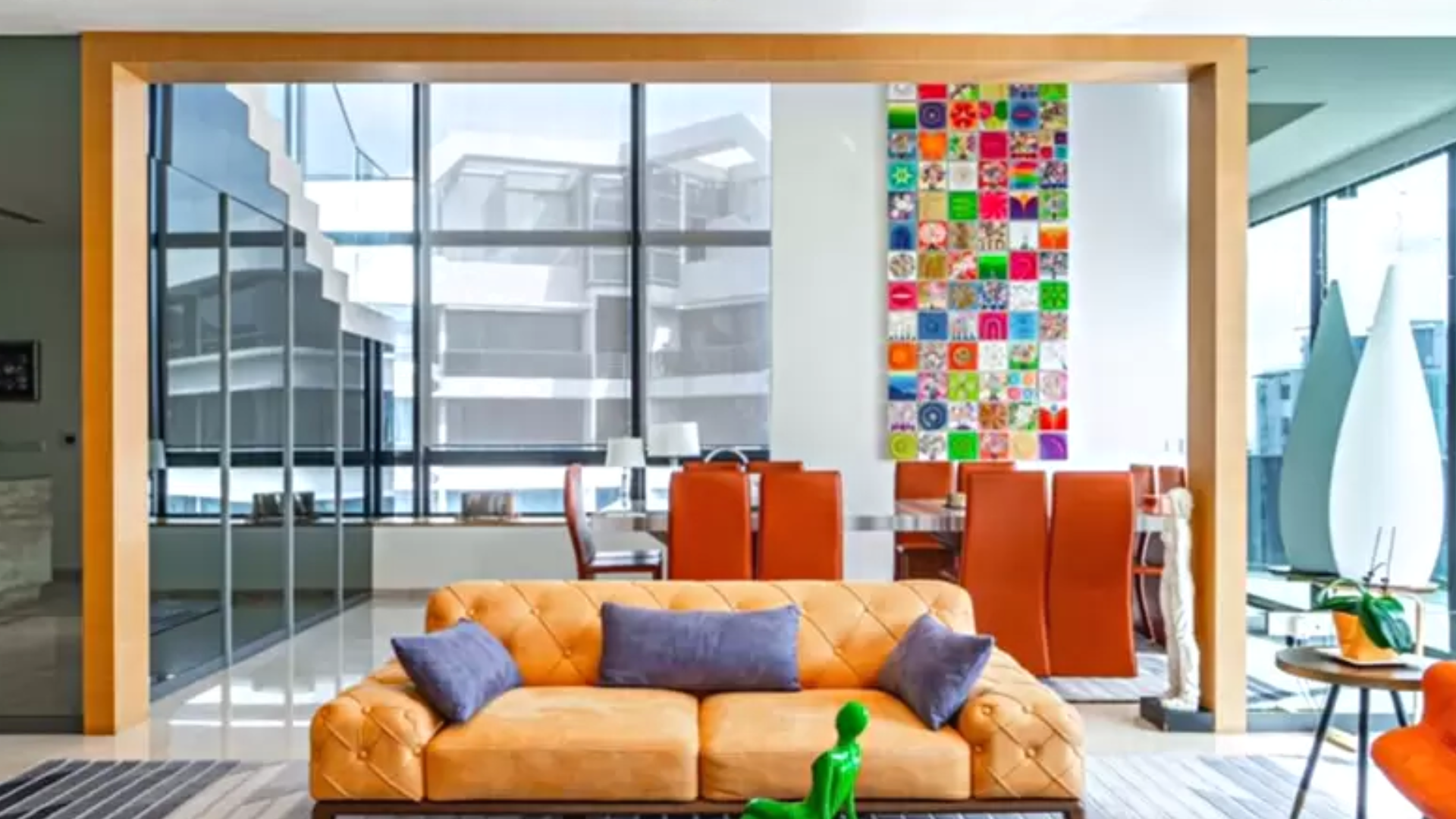 Trilight Penthouse has 5 bedrooms and 4 baths spanning 5,802 sqft at $16,800,000. View property →
The development of this medical hub is a boon for residents in new condos in Novena. It means access to top-notch healthcare and medical services. This unique aspect of the districts adds significant value to new condos living in the area, particularly for families with elderly members or those needing regular medical care find great value near state-of-the-art medical facilities.
For medical professionals, researchers, and healthcare staff, living in Novena offers the convenience of proximity to workplaces, reducing commute times and enhancing work-life balance.
Diverse amenities complement the focus on health and wellness in these areas. From recreational parks to shopping centres, residents of new condos in Novena and Newton enjoy a living experience that caters to their health and lifestyle needs. These areas' ongoing development promises immediate benefits, future property value, and livability growth. 
Getting Around with Ease in Districts 1 to 6
Connectivity is the lifeline of Singapore, and its prime districts are well-integrated into this network, from car services to the MRT system and extensive bus routes. This network ensures smooth daily commutes and easy access to major highways, catering to public transport users and drivers.
Districts 1 through 6 in the Downtown Core stand out for their 'live, work, play' ethos. Within walking distance, these areas offer a vibrant metropolitan lifestyle. As the centre of Singapore's financial and commercial activities, they blend luxury condos with commercial spaces in mixed-use developments, embodying the government's vision through the CBD Incentive Scheme.
These districts mirror the energy and convenience of the world's renowned walking cities. Here, business buzzes throughout the day, and nightlife livens as the sun sets, offering everything from work opportunities to dining and entertainment, all within easy reach. This unique combination of accessibility and urban accessibility transforms the Downtown Core into a lively, round-the-clock hub, appealing to those seeking the ultimate in downtown urban living.
Resort-Like New Condos with Sea Breezes in District 4
Known for its resort-like atmosphere, Sentosa offers an escape from the city's hustle. This location is a unique blend of leisure, entertainment and tranquil living, making it a unique choice for luxury condos.
Corals At Keppel Bay, from 4 bedrooms to penthouse units, between 2,669 to 4,725 sqft, starts at $6,300,000. View property →
Sentosa is continually being developed as a premium leisure destination, which includes upscale residential developments along the coastal waterways. The government's focus on maintaining its exclusive resort feel while improving accessibility makes it an attractive location for high-end new condos with views stretching to the horizon.
The island's exclusive beaches, world-class attractions and serene environment make it a prime choice for those looking for resort-style living in their new condo.
Proximity to Educational Institutions Makes for a Sound New Condo Investment
Choosing a condo in these districts isn't just about lifestyle; it's a savvy investment move. The real estate market here is known for its resilience, with properties often appreciating in value. For investors, this translates to robust rental yields and a promise of long-term growth.
When purchasing a new condo in Singapore's prime districts, the proximity and quality of educational institutions are critical factors for many buyers, especially families. Singapore is renowned for its high educational standards, and prime districts often have the added advantage of housing some of the country's best schools and educational facilities.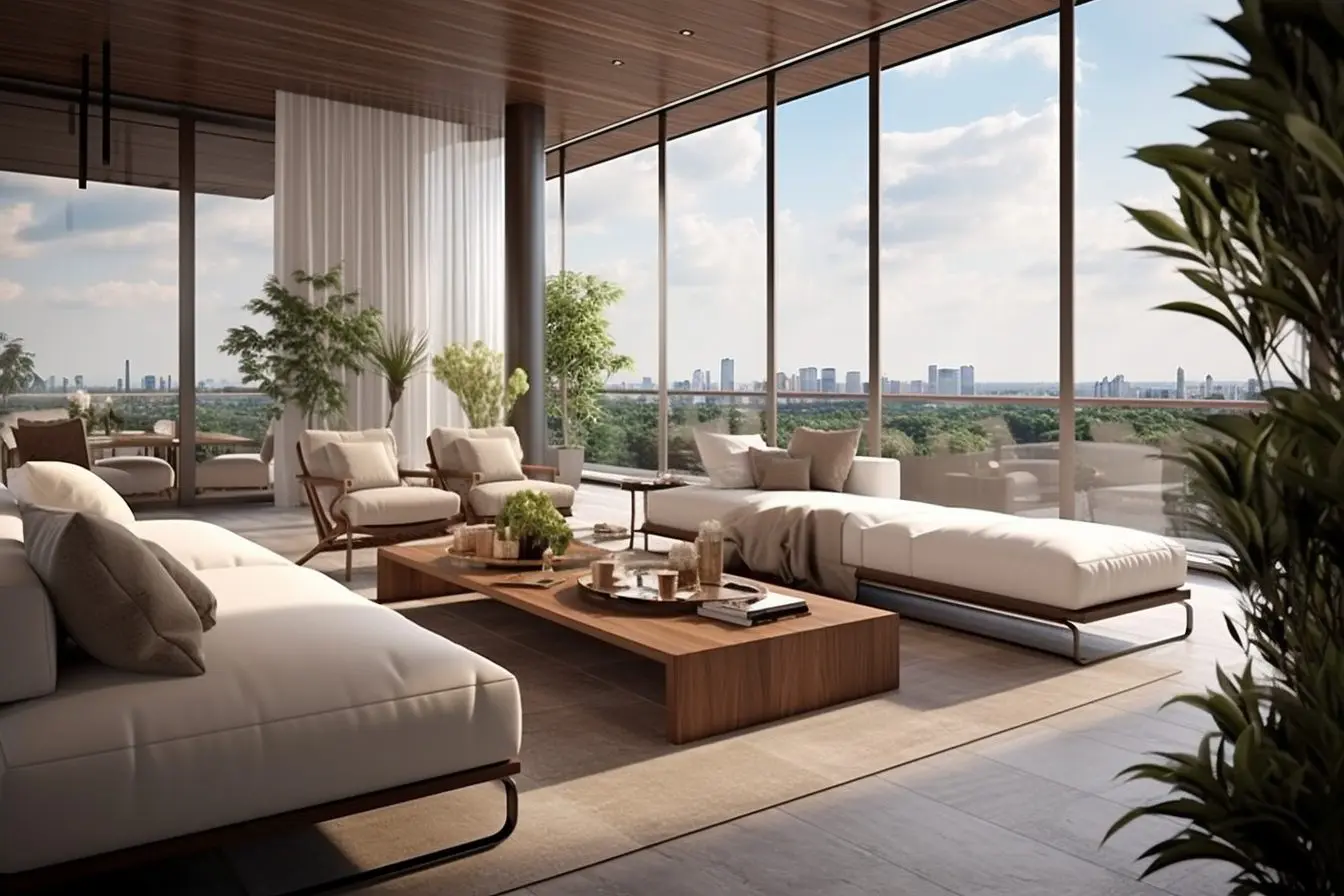 For families with children, being near top-rated schools is a major draw. It means shorter commute times for children and easier daily logistics for parents. Districts like Bukit Timah (District 10) and Newton and Novena (District 11) are particularly sought after due to their close proximity to international schools, including Anglo-Chinese International School, United World College SEA, Chinese International School, Raffles Girls' Primary School, Hwa Chong Institution,  National University of Singapore, and more.
The long-term impact on the property value of properties near educational institutions often retains their value better and can be a smart investment. They tend to be more resilient in market downturns and can command higher resale prices and rental rates.
Even for buyers who don't have school-going children, owning a condo near good schools can be beneficial, especially if they plan to rent it out. Such properties are attractive to tenant families, often expatriates, who prioritize their children's education.
The appeal extends beyond just primary and secondary education. Proximity to tertiary institutions and international schools can also be a significant draw. For example, the Orchard, the Downtown Core and its vicinity offer access to institutions like Singapore Management University and various private education facilities catering to diverse educational needs.
When considering a new condo purchase, it's also wise to look at the government's plans for new schools or educational institutions in the area. Upcoming developments in education infrastructure can significantly enhance the appeal and value of a property.
Aligning Lifestyle and Returns To Make Smart New Condo Investment Choices
Investing in property isn't just a financial decision; it's a lifestyle choice that should align with your personal needs and goals. Suitable property investment can offer more than just monetary returns; it can enhance your quality of life. 
Whether you're seeking a family home that grows in value over time, a city apartment that keeps you close to the pulse of urban living, or a vacation property that doubles as a rental income source, your choice should resonate with how you live and what you value. Smart property investments yield financial gains and enrich your daily experience, balancing practicality and personal fulfilment.
Current New Condo Properties