Trend of Mix Development Condos Reshaping Singapore
In Singapore, a trend is reshaping the urban landscape: the rise of mixed-development condominiums. These properties are gaining traction for blending residential and commercial spaces, offering a convenient, integrated lifestyle catering to modern urbanites' needs. Imagine living in developments with world-class amenities, where you can live, work and play, changing how we perceive urban living.
While many of these mixed-development condos are located in the prime districts of Singapore, strong demand for projects of this type and the migration shifts have contributed to their spread into areas outside the Core Central Region.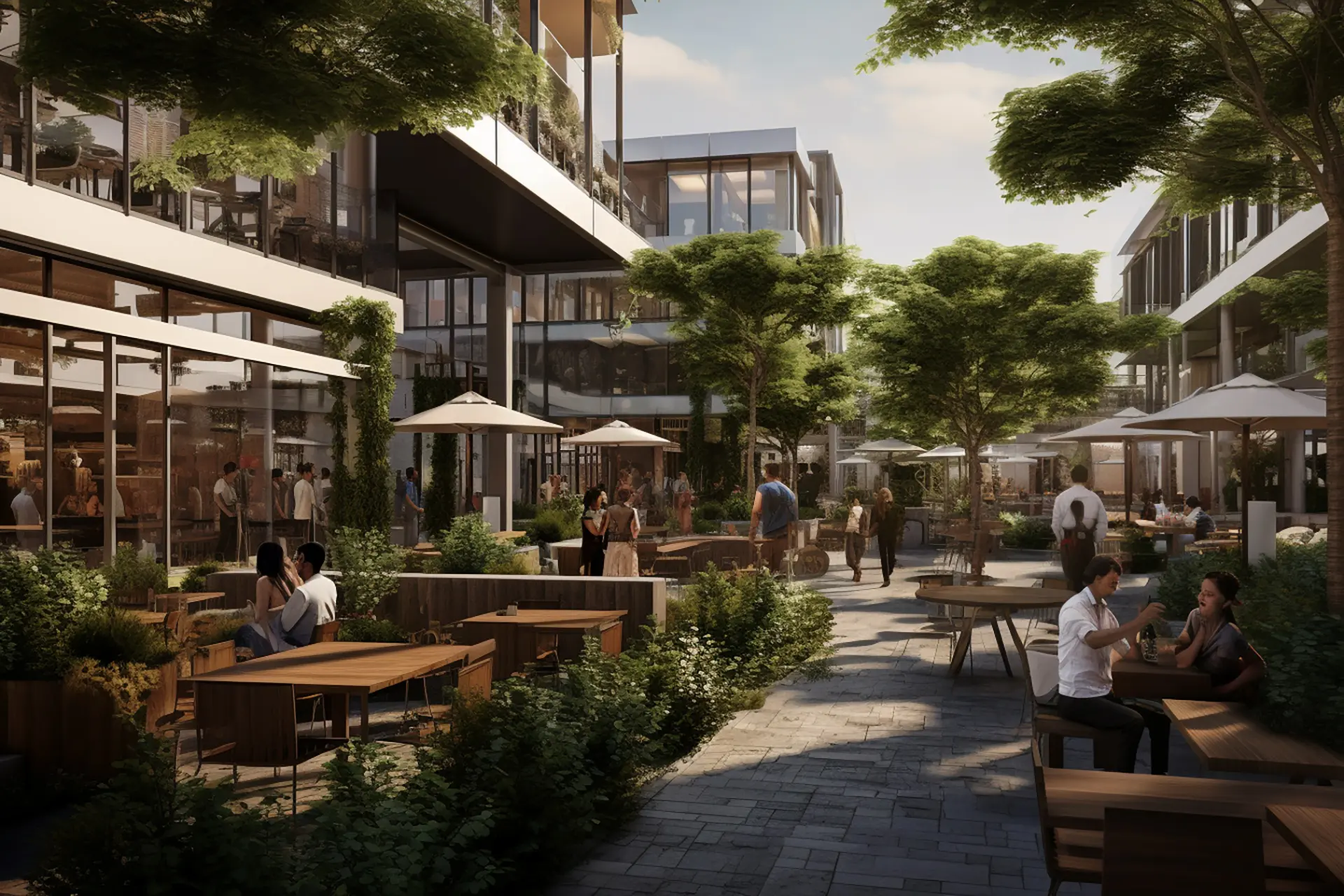 "Mixed-condo developments are not new to urban landscapes; however, there's currently a shift happening with the quality of products emerging in the market, marking a shift to transform buildings into destinations for living", expresses Sunita Gill, the co-founder and COO of Singapore Luxury Homes (SLH). Sunita emphasises a prevailing design trend crafting inclusive and diverse communities and living destinations, making every development a hub of activity and engagement.
These condos are more than just a place to live. They are ecosystems supporting a balanced lifestyle. Residents can dwell above shopping malls, offices, and entertainment hubs, offering accessibility and convenience. This integration is not accidental but a well-curated outcome of advanced urban planning and architectural feats, each element designed to enhance the quality of life.
In these spaces, residents can revel in the comfort of their homes and step into bustling commercial areas within minutes, making the daily commute or access to amenities easy but almost instantaneous. In a world where modern living spaces, vibrant retail, and recreational hubs converge, each element intimately comes together to offer a living experience as comfortable as it is luxurious.
Mixed-Development Condominiums
Reimagine Urban Living
In recent years, the blend of residential, commercial, and recreational spaces in urban areas is becoming more common. The appeal of mixed-development real estate is growing as cities get denser and the lines between work and leisure blur. In this setting, hotels have become a prime example of integrating different types of real estate assets effectively. They showcase how services and amenities can be combined within one environment to meet the varied needs of city dwellers, offering a practical and efficient model for urban development.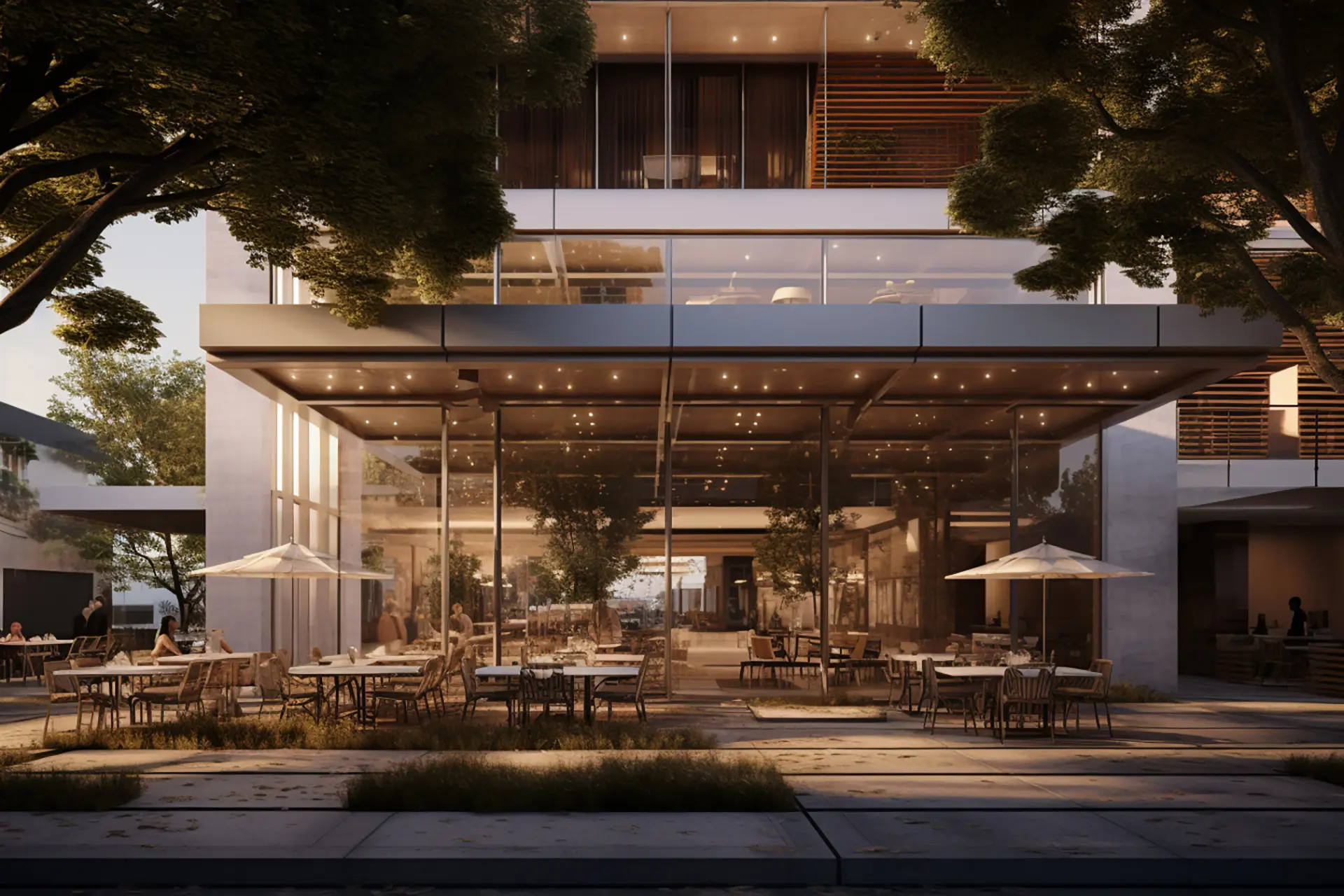 Mixed-use condo developments are a vision of the future and a present reality. They've become integral to modern urban landscapes, offering a seamless blend of residential, commercial and social spaces. These developments cater to a lifestyle where convenience, community, and connectivity are as essential as the home. 
In cities globally, and notably in metropolises like Singapore, mixed-use condos are not just buildings but ecosystems, each a microcosm of the larger urban expanse with its own distinct character. Residents don't just reside – they engage, connect, and thrive amidst amenities and communal spaces catering to diverse needs and aspirations. This is reimagined urban living in Singapore — where every element is designed to house and elevate the human experience.
Mixed-use real estate has been around for a while, with cities like New York and London being prime examples. In these metropolises, it is common to find condominiums situated above retail, entertainment and offices — and even medical centres — creating lively neighbourhoods where residents can live, work, and play in the same area. But the game has changed in recent years.
Hotelification Brings Immersive Amenities
Today's mixed-use developments redefine expectations by integrating hospitality elements for a more immersive ownership experience. This shift means traditional property categories now adopt amenities reminiscent of high-end luxury hotels. As a result, to remain relevant, real estate enterprises are pivoting to a service-centric approach encompassing varied asset property types.
The true essence of managing such properties isn't solely in measuring ROI but in cultivating spaces where every tenant feels genuinely valued, whether retail, residential, or commercial. The heart of this is impeccable tenant relations, which invariably leads to higher retention.
Drawing inspiration from luxury hotels, the key lies in hospitality staff training. This ensures a consistent, elevated experience in residential areas and across all spaces, including traditionally more transactional environments like office buildings. The modern urban dweller seeks more than just a space; they yearn for an experience, and this holistic approach is the answer.
Integrated Connectivity Boosts Investment Attractiveness
Mixed-development condos near MRT stations are becoming popular in Singapore, offering unmatched convenience for residents and businesses. The ease of commuting and increased foot traffic make these properties highly desirable.
These condos aren't just homes but active hubs where living, working, and leisure intermingle.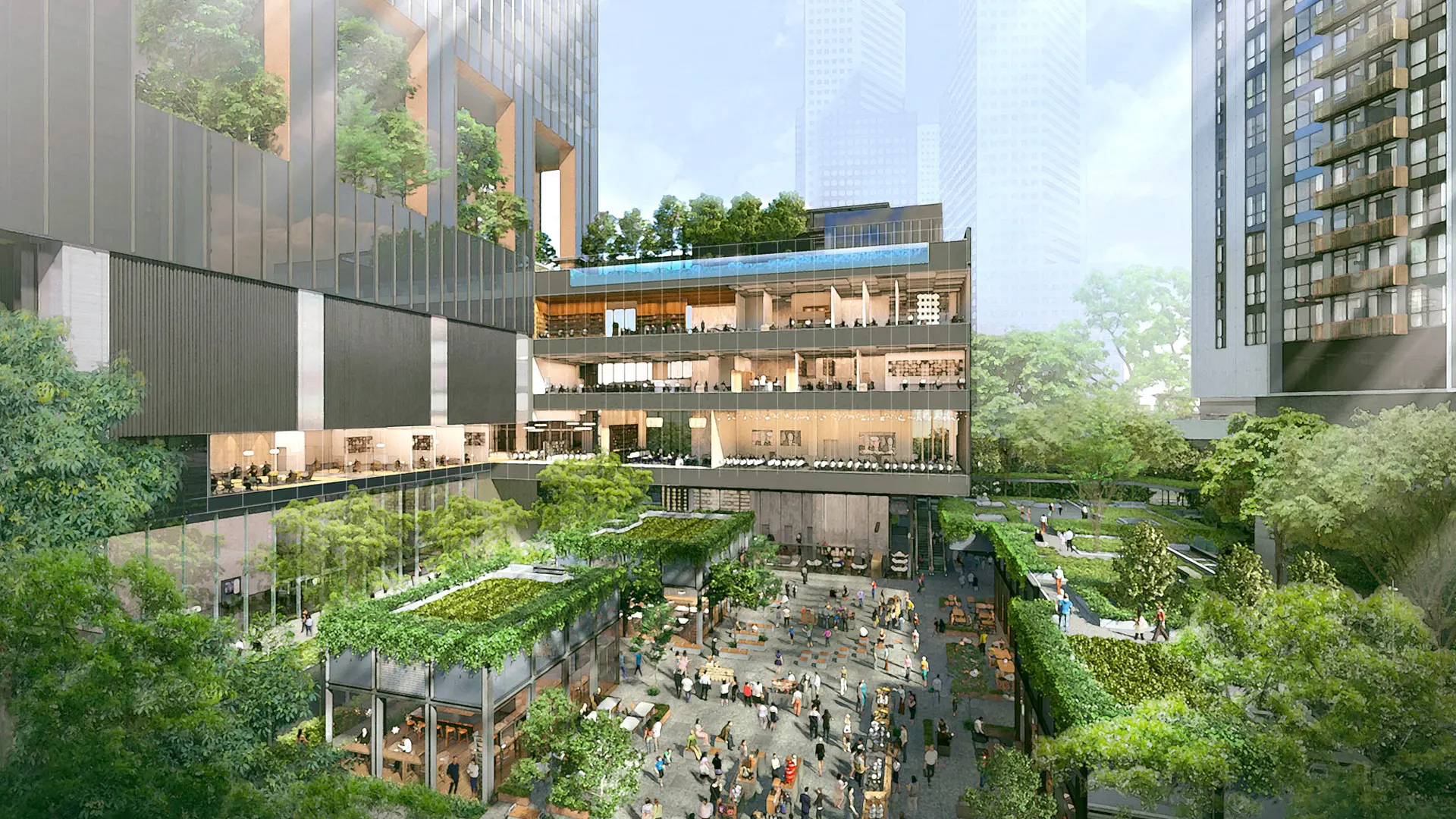 Urban dwellers are drawn to places where essential services and amenities are easily accessible. Investors, too, are eyeing these properties, noting the enhanced value and return potential that comes with proximity to MRT stations and other facilities and amenities.
Our Top 5 Picks of
Mixed-Development Condos
on the Market Today
At Singapore Luxury Homes, we simplify investments in Singapore's real estate market, translating them into clear and profitable investment opportunities. Central to our approach is client education, where we personalise every investment to meet distinct needs and potential. We view real estate as a platform for financial growth and a pathway to sustainable, human-centred investments.
Here are our team's top picks of mixed-development condos in Singapore currently on the market:
Marina View Residences: Masterpiece of Urban Design in the Heart of the Central Business District
District: District 01 – Raffles Place, Marina, Cecil
Bedrooms: 1 to 5 Bedrooms
Size: TBD
Type: New Launch
Price: TBD
Expected TOP: 2026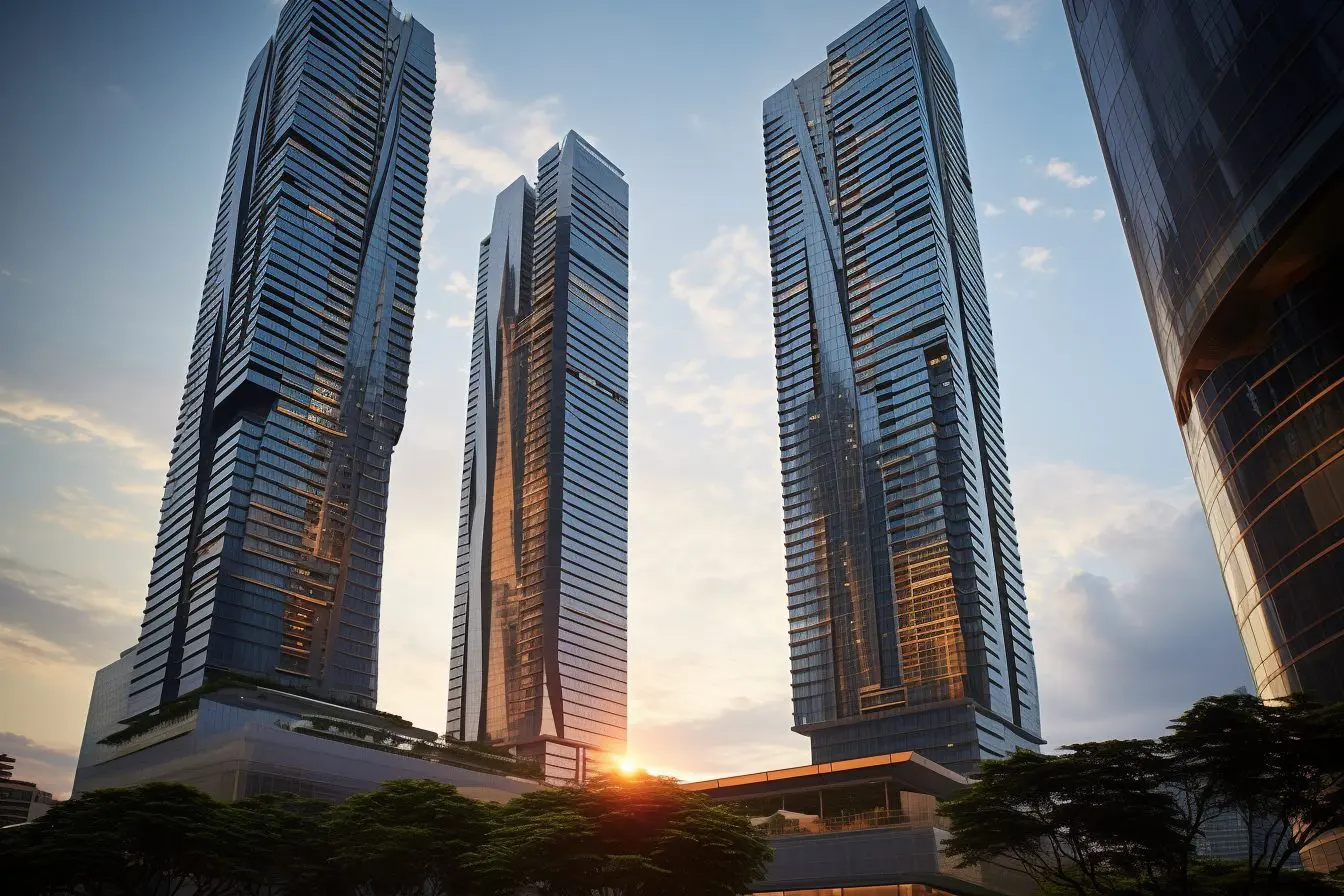 Artistic interpretation only of Marina View Residences.
Singapore's central business district will soon welcome Marina View Residences, a symbol of modern urban living. This mixed development of condos, hotels, F&B and retail spaces embraces a lifestyle of luxurious ease.
Situated in the heart of the city's business district, the residential tower artfully combines innovative architectural design with practicality for everyday living. Each of the 905 units will amplify space where lavish windows unveil expansive, some with uninterrupted views of the skyline and coastal horizons, seamlessly merging the indoors with Singapore's cityscape transformation.
This development includes a 540-room hotel that, while sharing the aesthetic ethos of the residences, will add a touch of transient luxury. Integrating residential, retail and hospitality will bring functional luxury to the next level.
Marina View Residences extends its narrative of premiere living through various amenities. Entertainment areas, private dining, and a business clubhouse will serve as shared spaces, cultivating community bonds — including pools, a spa, and a modern gymnasium to integrate wellness into daily life.
Nestled strategically, a brief stroll from the historic business hub of Tanjong Pagar, the bustling financial district of Raffles, and emerging business centres around Marina Bay, the residence will soar tall as a destination for those valuing architectural elegance meshed with urban accessibility.
Midtown Bay, A Networked Hub of Activity
District: D07 – Middle Road, Golden Mile
Bedrooms: 1 Bedroom to 3-Bedroom Duplex
Size: 409 – 1,324
Type: New Launch
Price: $1,576,000 – $4,714,000
Building Type: High-Rise
Expected TOP: Q4 2023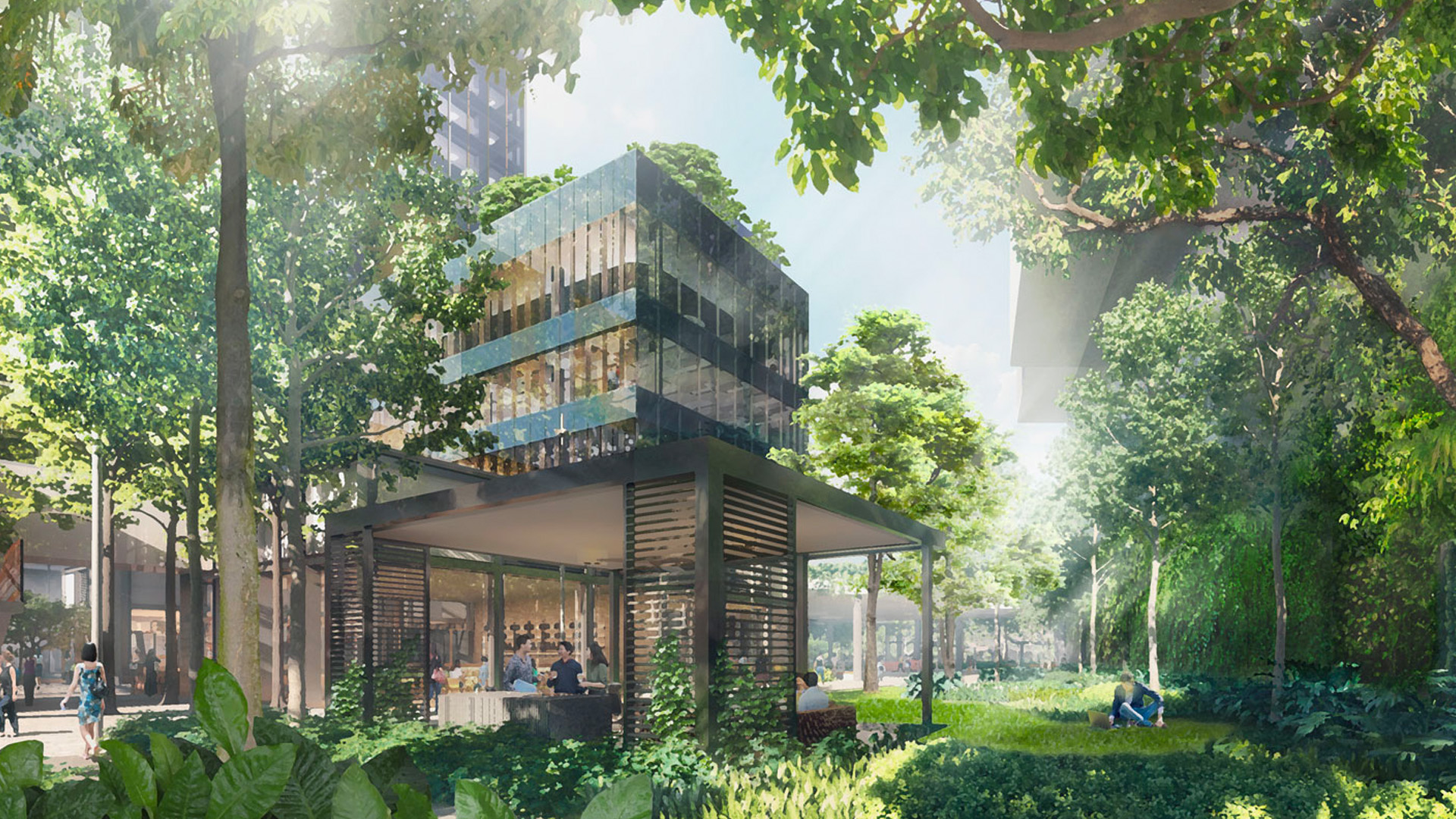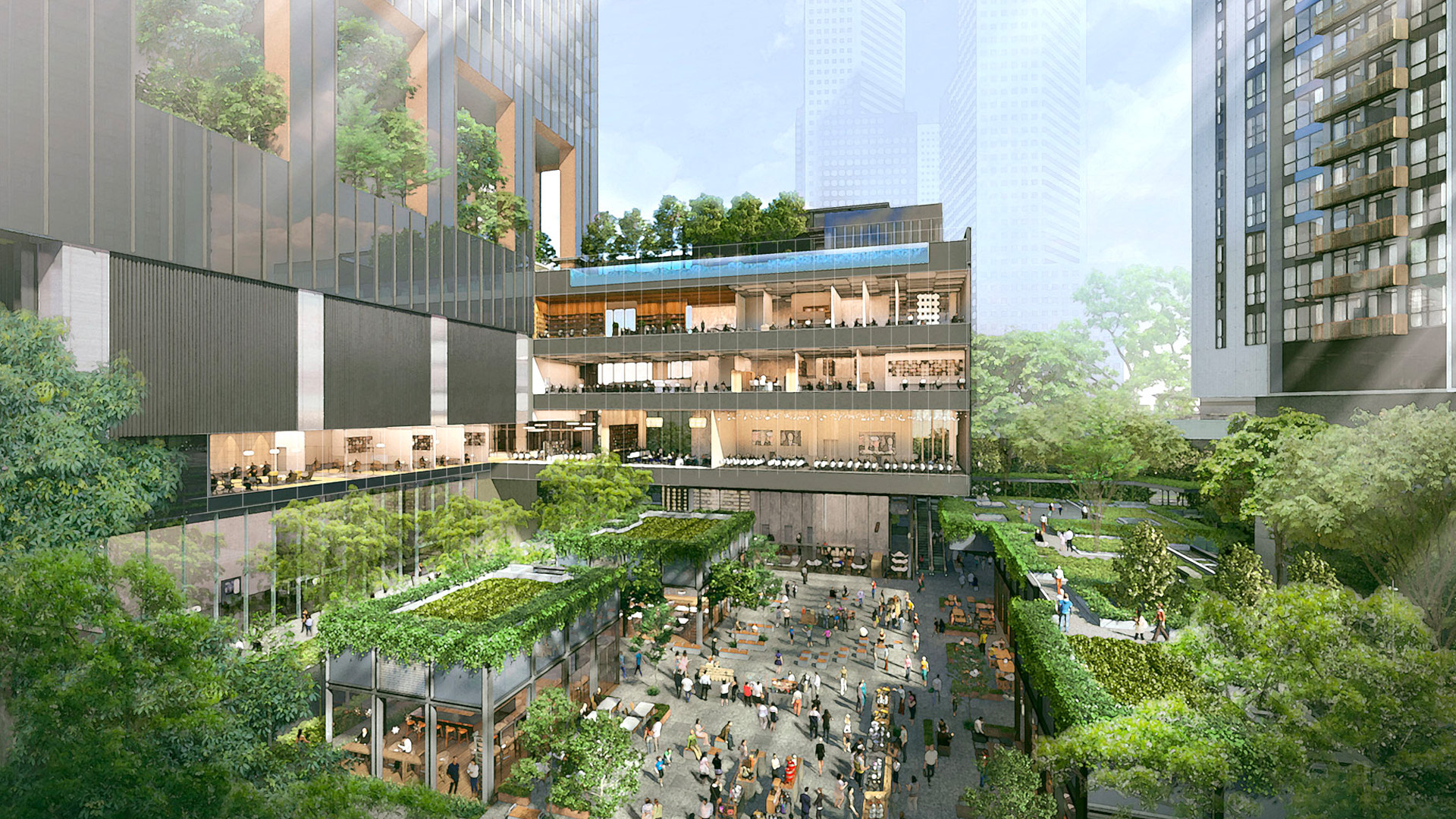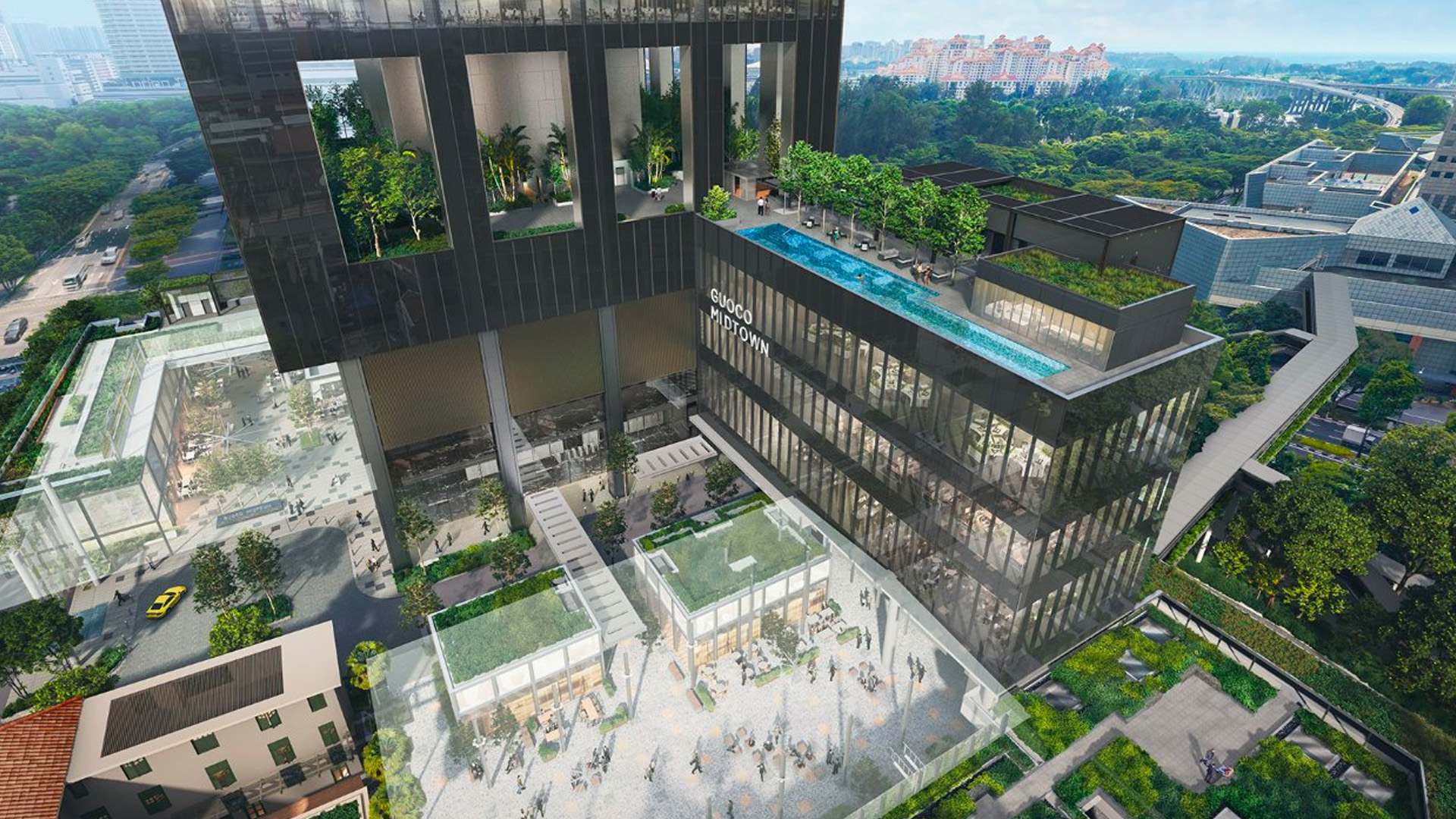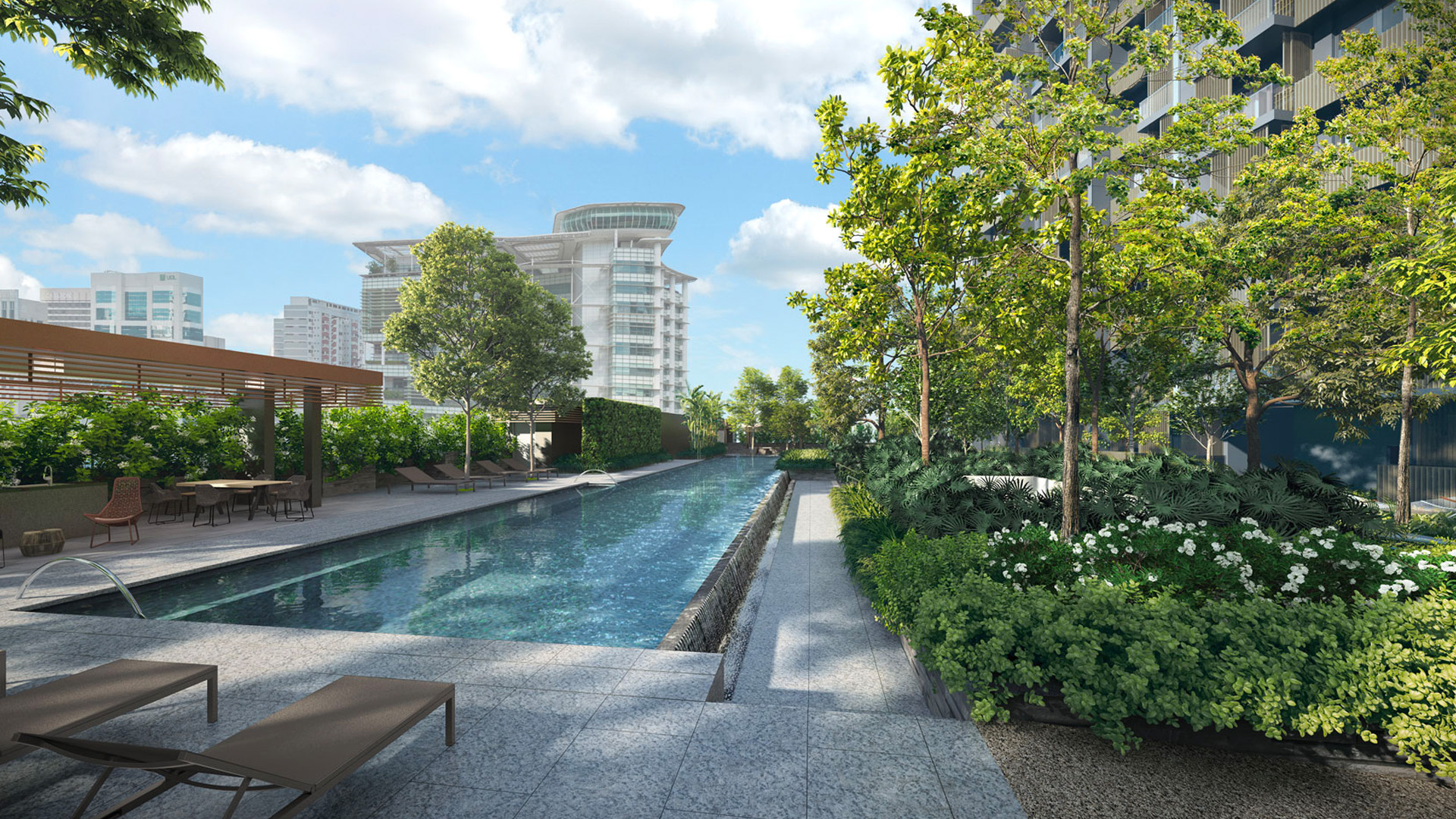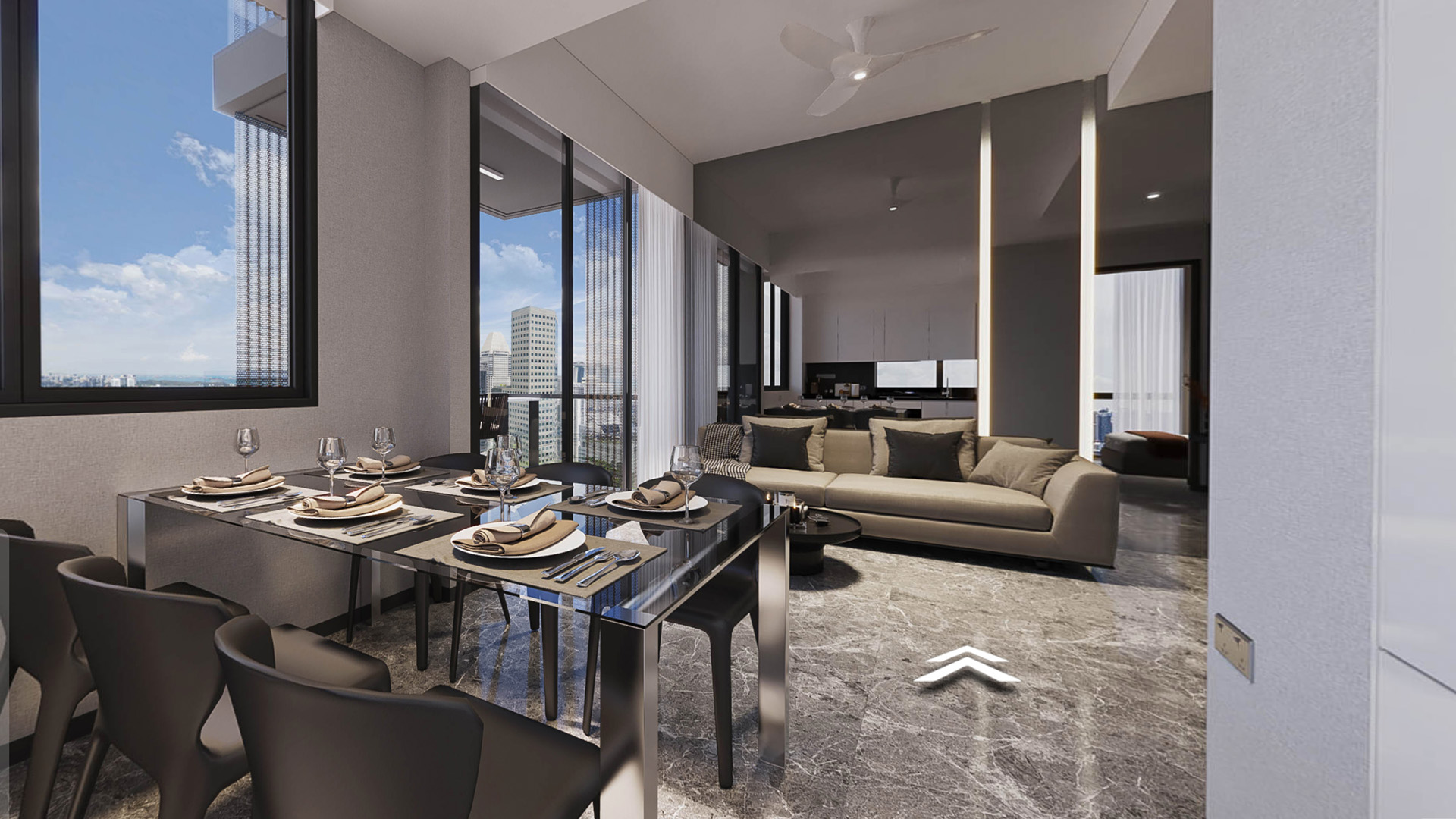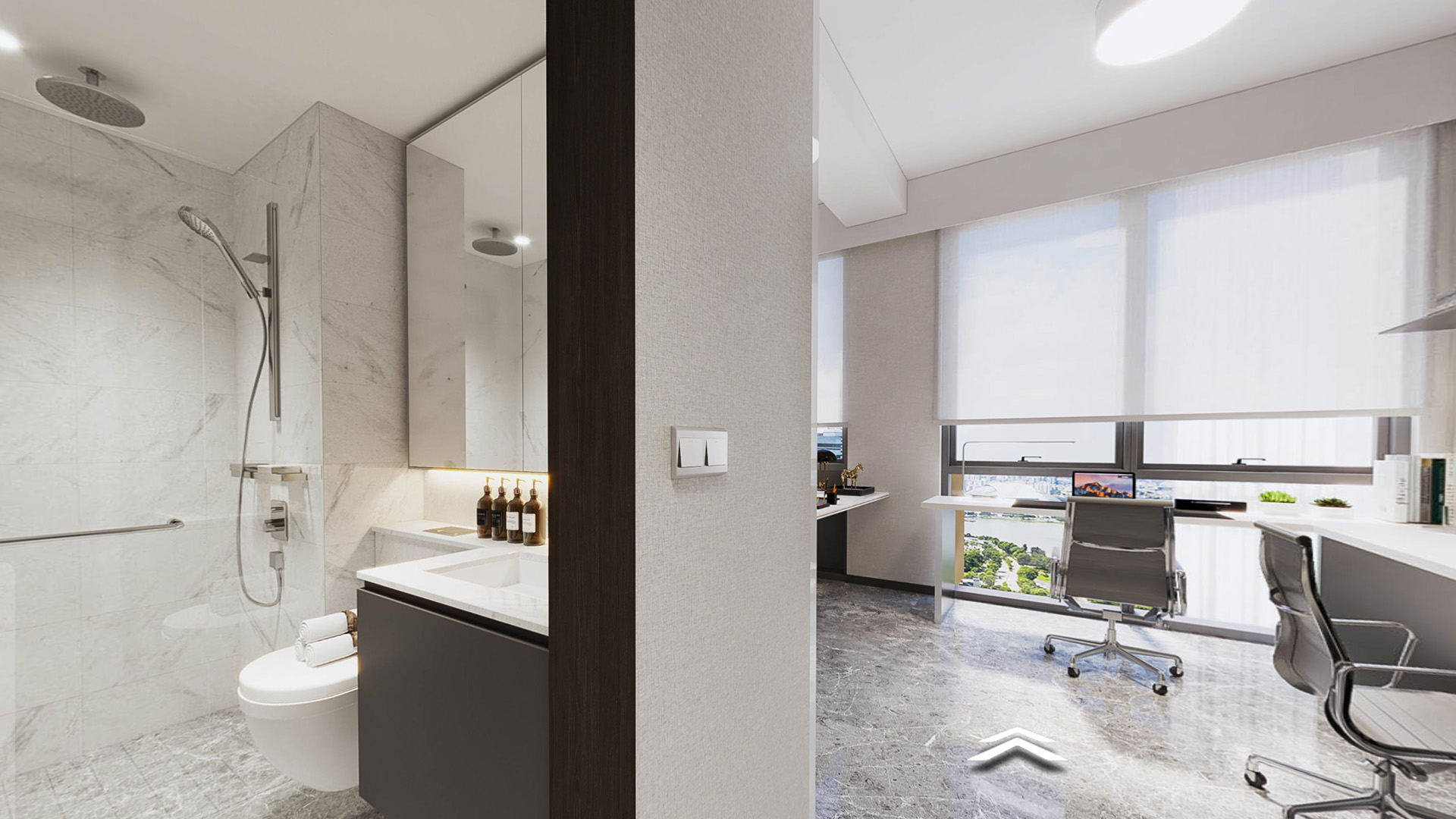 Guoco Midtown, located at the junction of Beach Road and Ophir-Rochor Road, is a dynamic mixed-use development that embodies urban luxury in the city's heart. It's a complex where city buzz and tranquillity coexist, offering residents and professionals a balanced lifestyle.
Midtown Bay, a part of Guoco Midtown, features 219 luxury homes ideal for individuals who desire a blend of work and leisure. The units are spacious and designed to facilitate both privacy and social interactions. Living here will give residents access to the bustling lifestyle options in the Guoco Midtown area, brimming with shops, restaurants, and cultural spaces.
The development's Network Hub is an innovative space spanning five storeys, designed for business and leisure. It offers a business lounge, collaborative areas, and networking facilities, ensuring residents and professionals can easily connect and collaborate. The added touch of a rooftop pool and fitness amenities underscores the blend of work and relaxation.
Guoco Midtown is strategically located, connecting the City Hall, Marina Centre, and Bugis districts. This positioning ensures residents and visitors are always connected and have easy access to neighbouring buildings and districts.
Midtown Bay's recreation deck is adorned with green spaces, a tennis court, and a 50-metre lap pool, offering residents a serene escape within the city. Concierge services, a premium 30-story Grade A office, retail and over 20 conceptual gardens will enhance the living experience.
Guoco Midtown is more than a residential and business hub; it's a well-integrated space where Singapore's work, leisure, and luxury living intersect. Every feature, from its strategic location to its innovative design and amenities, caters to the diverse needs of modern urban dwellers and professionals.
Midtown Modern, A Botanic Resort in the City's Heart
District: D07 – Middle Road, Golden Mile
Bedrooms: 1 to 5-Bedroom Penthouse
Size: 409 – 3,616
Type: New Launch
Building Type: High-Rise
Expected TOP: June 2026
Price: $1,529,000 – $15,500,000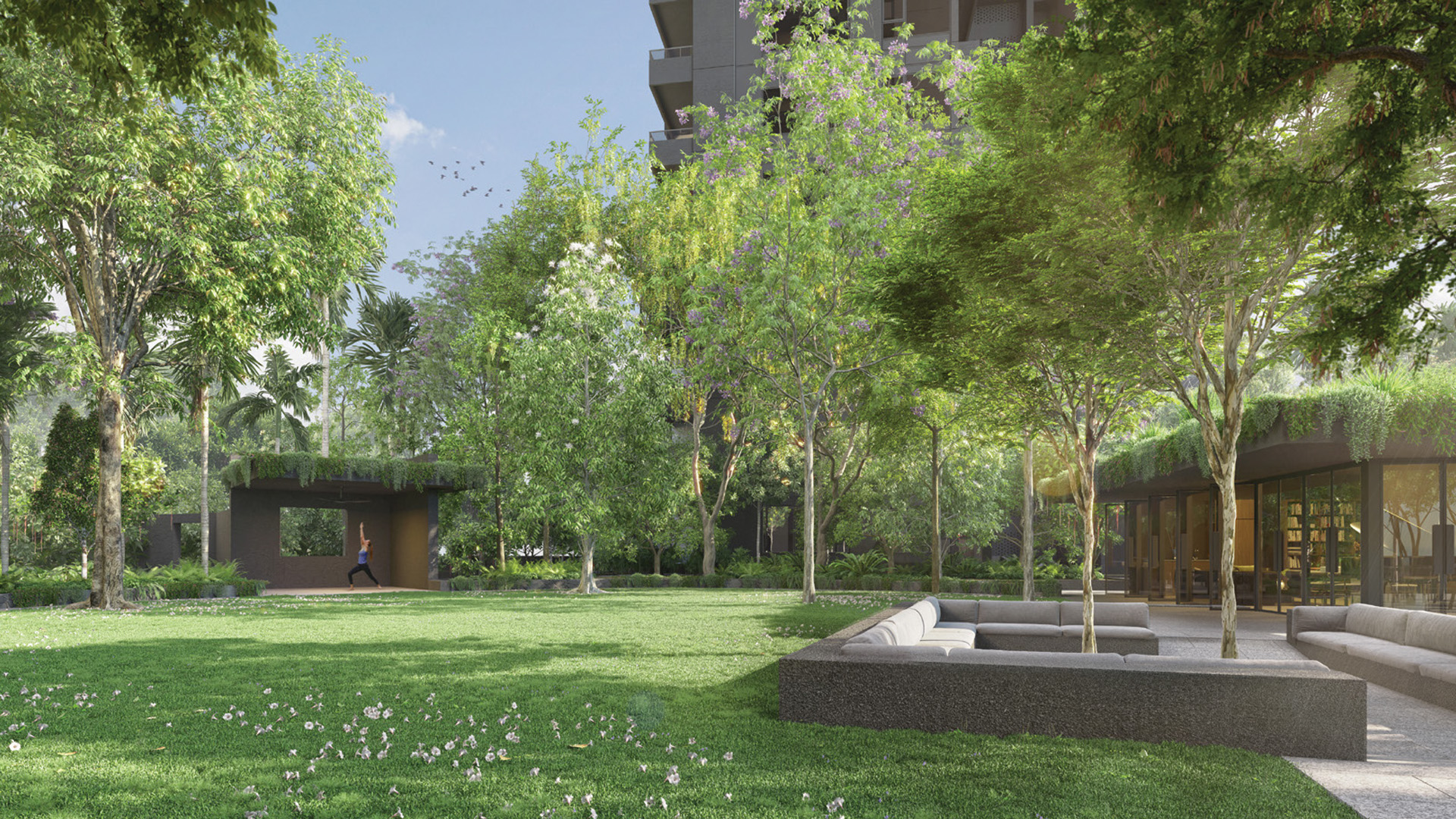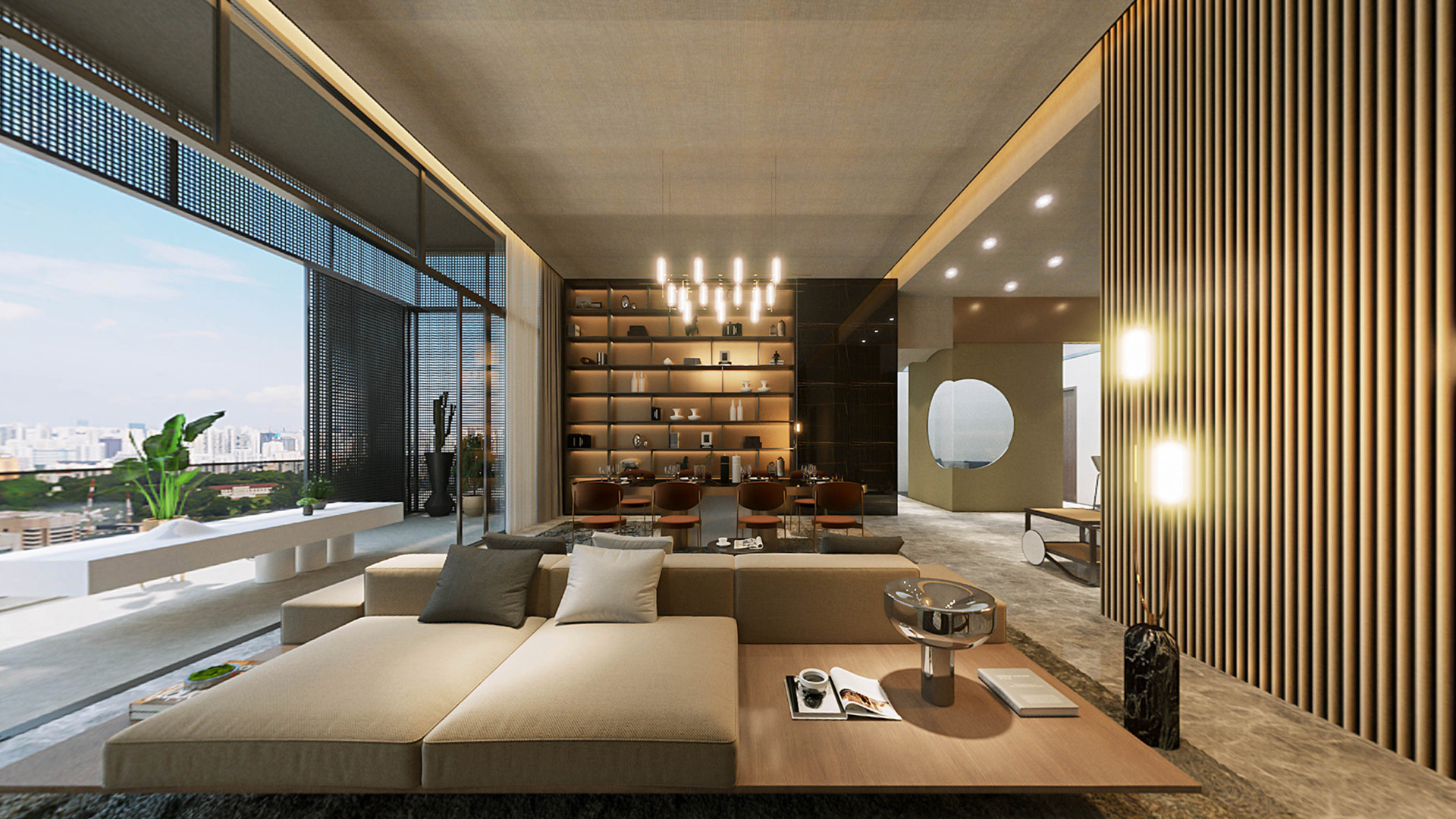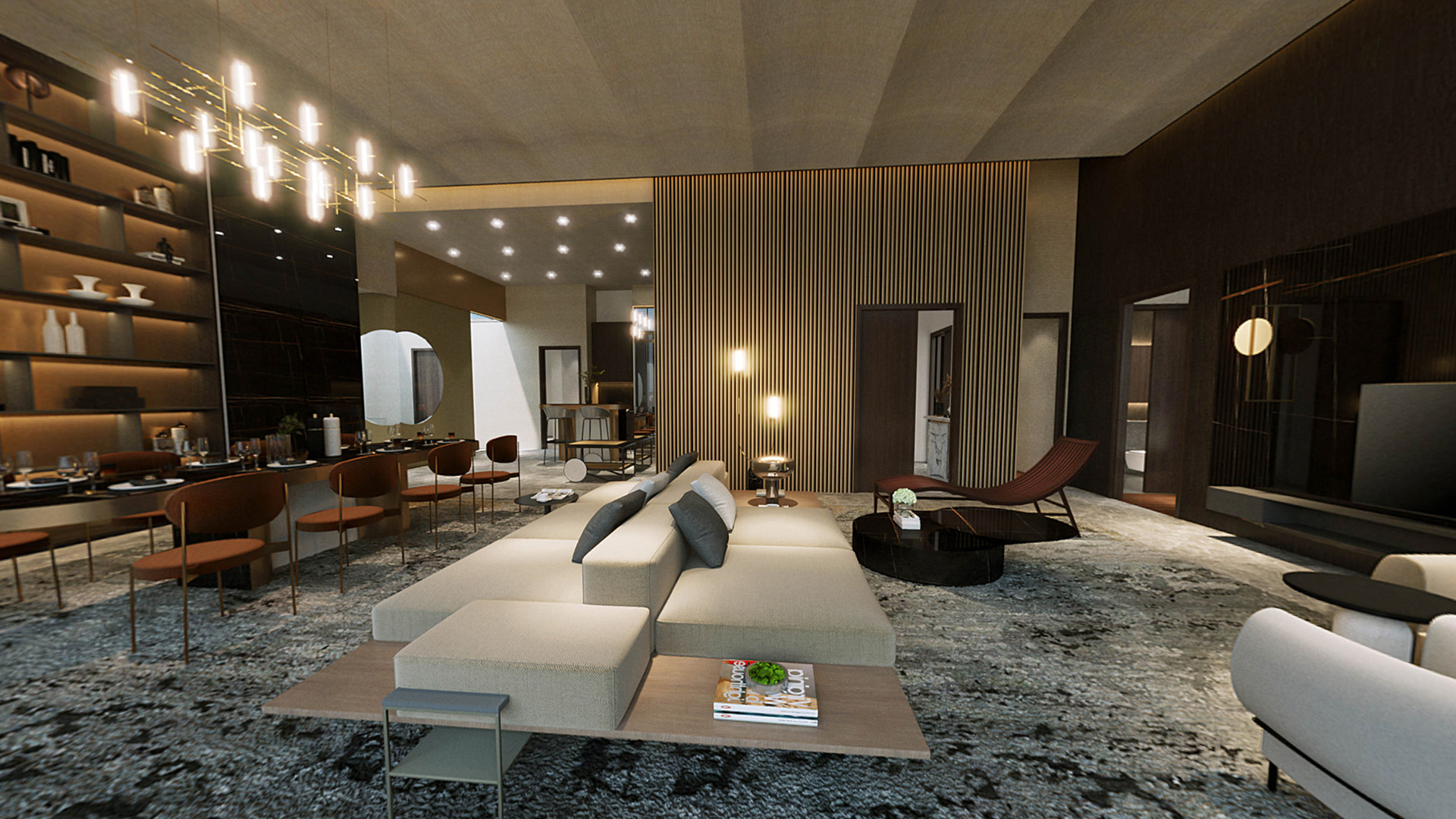 Welcome to Midtown Modern, a stunning mixed-development condo at an MRT station, filled with warmth and intimacy, crafted by GuocoLand and thoughtfully designed by award-winning master architect Yip Yuen Hong of ip:li Architects.
Experience the joy of a life well-lived in a home designed to your every need, a serene retreat where comfort and tranquillity await you and your family. Every detail is crafted to create a space where the hustle of city life yields to the peace and calm of your private oasis. Your home becomes your companion in your daily life, designed with flexible spaces that can be tailored to your needs.
This stunning residence takes a bold approach that embodies a more accessible and authentic expression, inviting nature to the city centre. Midtown Modern is a botanical oasis in the city's pulsing heart, integrating a human dwelling and natural sanctuary. Conceptualised as a resort enveloped in an urban environment, each corner interacts with the lush outdoors and minimalist elegance. Every turn is a journey through curated landscapes, offering a dynamic experience that continuously unfolds, surprises and delights.
Midtown Modern features 580 residential units, offering options from 1-bedroom apartments to expansive penthouses. Each unit has a straightforward, efficient layout, allowing homeowners to personalise their space. The clean, modern design ensures that residents can quickly adapt their homes to fit their needs and style. 
Midtown Modern is designed for efficient living, with spaces easily adapted for various uses. High-quality appliances and fixtures ensure comfort and convenience. The development is marked by its focus on sustainability and innovation. Top brands like V-Zug and Liebherr in the penthouse units highlight this commitment to quality and modern living.
Reserve Residences
District: D21 – Upper Bukit Timah, Ulu Pandan, Clementi Park
Bedrooms: 1 to 5-Bedroom, Penthouse
Size: 732
Type: New Launch
Building Type: Condo
Expected TOP: 31 Dec 2028
Price: TBA
Tenure: 99 years
We commonly think of mixed-development condominiums as residences near the city centre. Reserve Residences is changing that perception as the first integrated residential property in the Bukit Timah area in more than 30 years. Reserve Residences offers the best city living; the property development grants tenants utter convenience and access to a range of amenities, while its location brings a quiet serenity to your doorstep just the perfect distance away from the bustle of fast city living. 
Reserve Residences is perfect for those looking to commune with nature in Singapore. Its design is intimately in touch with nature, designed to integrate its commodious urban centre with its environment, surrounded by luscious greenery and a vibrant landscape. Its design by WOHA invites natural light to enter the premises and grants tenants a superb view of the forested reserves nearby.
The premises also offer several amenities for people looking for fitness, with a beautiful sky gym, a jogging trail across the heights and eight swimming pools intertwined into its design. It's also perfect for those looking to escape city life with resort-style cabanas spread across the premises, water features, multiple pavilions to host guests and several gardens to wander. 
One of the many terrific draws of Reserve Residences is its range of condominiums, ranging from 1 to 5 bedrooms. Whether you're looking for a space of your own or a family looking for your multi-generational home, Reserve Residences accommodates your personal needs. These 732 units are catered to different markets, with four distinct collections of residences across the premises. 
Reserve Residences offers unprecedented access to Singapore's nature trails without compromising city connectivity. The location is part of a network of nature, linked to three nature parks and the famous rail corridor for denizens to enjoy. It's certainly a rarity for a mixed development to be so attuned with nature, especially in Singapore. The development will also be connected via an underpass to Beauty World MRT, granting easy access to the Downtown Line. With Reserve Residences, residents never have to choose between convenience and nature … you can have it all in one location.
TMW Maxwell, Integrating Community for Younger Generations
District: D02 – Anson, Tanjong Pagar
Bedrooms: 1 to 2 BR Dual Key
Size: 474 to 861
Type: New Launch
Building Type: Mid-Rise
Expected TOP: June 30, 2028
Price: TBA
Tenure: 99 years
Expected TOP: June 30, 2028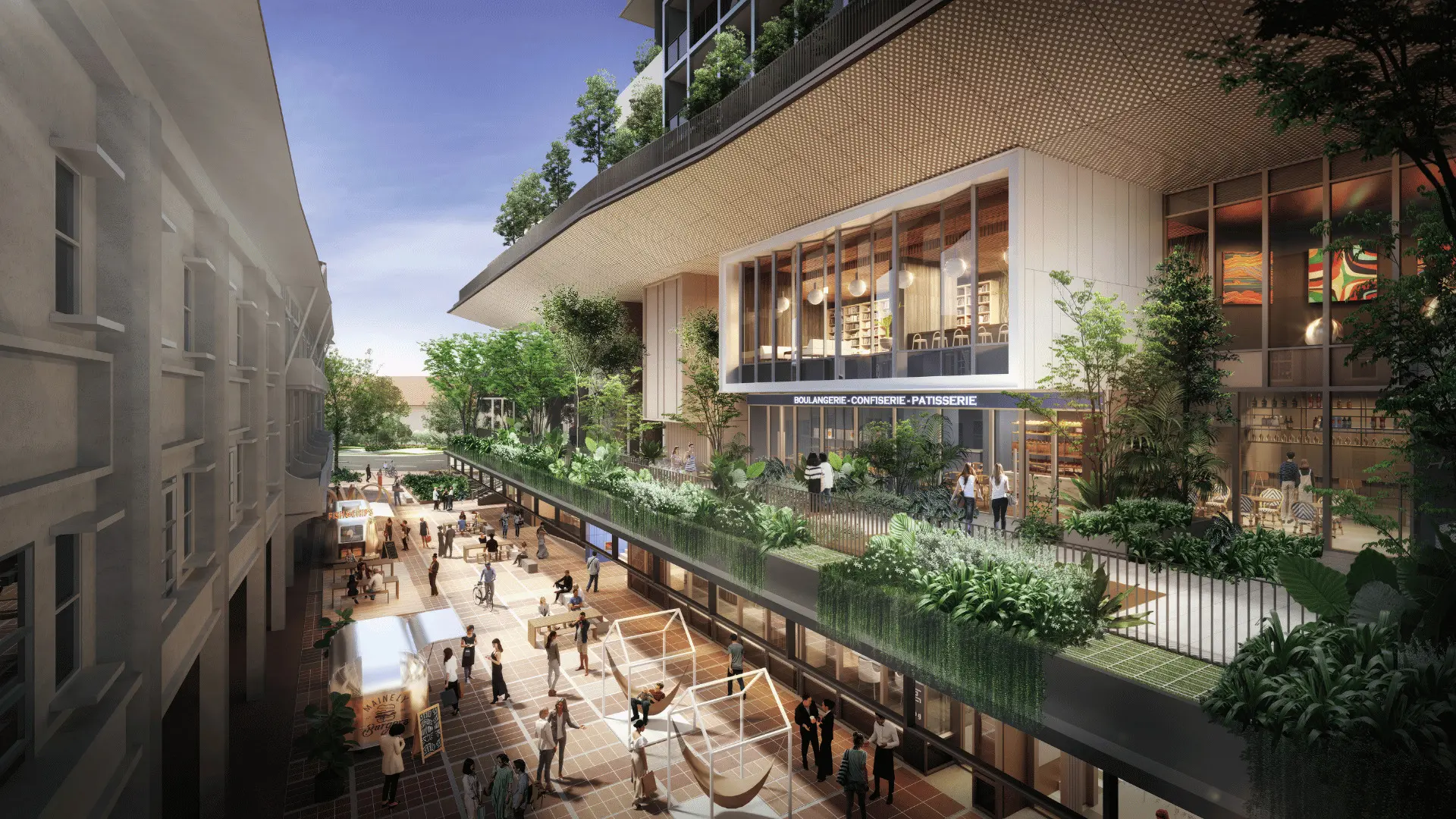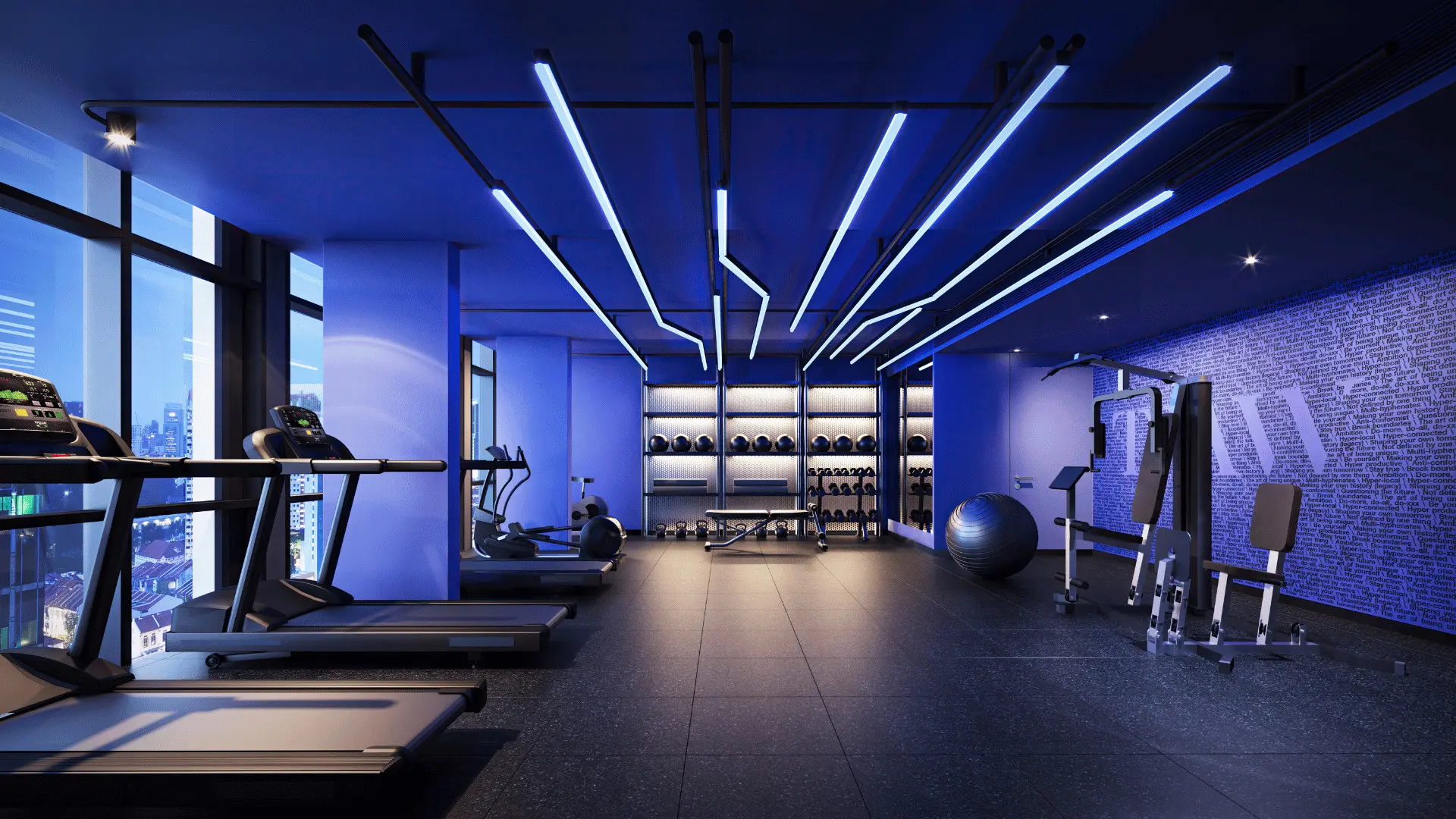 TMW Maxwell reflects the future, seamlessly integrating living, working, and recreational spaces. It's a space where the modern urbanite, who embodies a multifaceted lifestyle, finds a home tailored to their diverse needs.
With unparalleled connectivity, TMW Maxwell will be a nexus for transportation, with six MRT stations within reach. Maxwell MRT is a doorstep away, offering direct access to the Thomson-East Coast Line. At the same time, Tanjong Pagar MRT connects residents to the bustling hubs of Raffles Place, City Hall and Bugis effortlessly.
Innovation shines brightly in the FLIP / SWITCH units. Each space is equipped with transformable furniture that adapts to various needs, ensuring versatility and flexibility for its dwellers. These units cater to the dynamic rhythms of urban living, where adaptability is key.
The essence of TMW Maxwell lies in its ability to create balanced ecosystems. Today's city residents pursue more than residences—they crave convenient, interconnected, and community-centric environments. Mixed-development condos like TMW Maxwell will answer this call by offering integrated communities that amplify the quality of life and investment opportunities.
Amenities at TMW Maxwell are crafted to enhance every aspect of urban living. The ground level is will be graced with 11 commercial and retail units, offering residents a curated mix of shopping and dining options right at their doorstep. The 4th storey will unveil The Courtyard, a lush oasis of greenery and tranquillity, which will be a perfect escape from the bustling city. 
Between the 9th and 10th floors, the Outdoor Living Room provides a contemporary space to relax and socialise, surrounded by panoramic cityscape views. Ascend to the 12th storey, and the Social Garden awaits, a meticulously landscaped space that melds nature and design, offering residents a serene retreat. 
The luxury continues on the 15th and 16th floors where the Sky Pool lies, a gleaming expanse of water set against the backdrop of the city's skyline. In this mixed-development condo with a private pool and a rooftop sanctuary, residents will have panoramic views, offering a unique space to unwind. For residents with vehicles, ample car parking facilities ensure convenience and security. Each amenity is a testament to TMW Maxwell.
This mixed-development condo at an MRT station is not just a place to live but a hub that enriches urban living and propels city development forward. Each detail, from architecture to amenities, is crafted to harmonise the busy vibrancy of city life with serene, personal retreats, making it a pinnacle of modern, urban living.
---
Read related article: Exploring the Most Anticipated New Condo Developments
---