Bungalows in Singapore are a significant part of the residential property landscape, known for their exclusivity and luxury. Characterised by their low-rise architecture, wide verandas, and potential for lofts, attics and basements, these sprawling properties are usually one- or two-storeys and tend to be in peaceful, tree-rich areas.
Owning a bungalow often comes with a lifestyle choice, offering more privacy, space, and, often, unique amenities like private pools, gardens and spacious outdoor areas.
The advent of bungalows in Singapore and Malaya in the 1830s can be attributed to the influence of British colonial rule during that period. The British, who had established a strong presence in this region, brought with them their architectural preferences and styles. The bungalow, a quintessentially British housing design known for its simplicity, practicality, and connection to nature, was introduced to the tropics.
Types of Bungalow in Singapore
When one mentions a bungalow in Singapore, it conjures images of spacious, independent dwelling units. These structures are typically one or two storeys high, distinctly set apart by the absence of shared walls with neighbouring properties. The essence of a Singapore bungalow lies in its standalone nature, offering homeowners a level of privacy and exclusivity rarely found in other residential forms in the city.
Bungalows in Singapore come in various types, such as Good Class Bungalows (GCBs), black and white, and regular bungalows.
Guidelines for Plot Size and Width
Location
Plot Size (Minimum)
Plot Width (Minimum)
Plot Depth (Minimum)

Bungalows

(Within GCBA)

1,400sqm

18.5m

30m

Bungalows

(Outside GCBA)

400sqm

10m

No Minimum
Source: URA Plot Size and Width for Bungalows
According to the URA guidelines, a bungalow must be situated on a plot with a minimum size of 400 square metres. This ensures the property has adequate space to be considered a standalone unit, distinct from other housing types like terraced or semi-detached houses.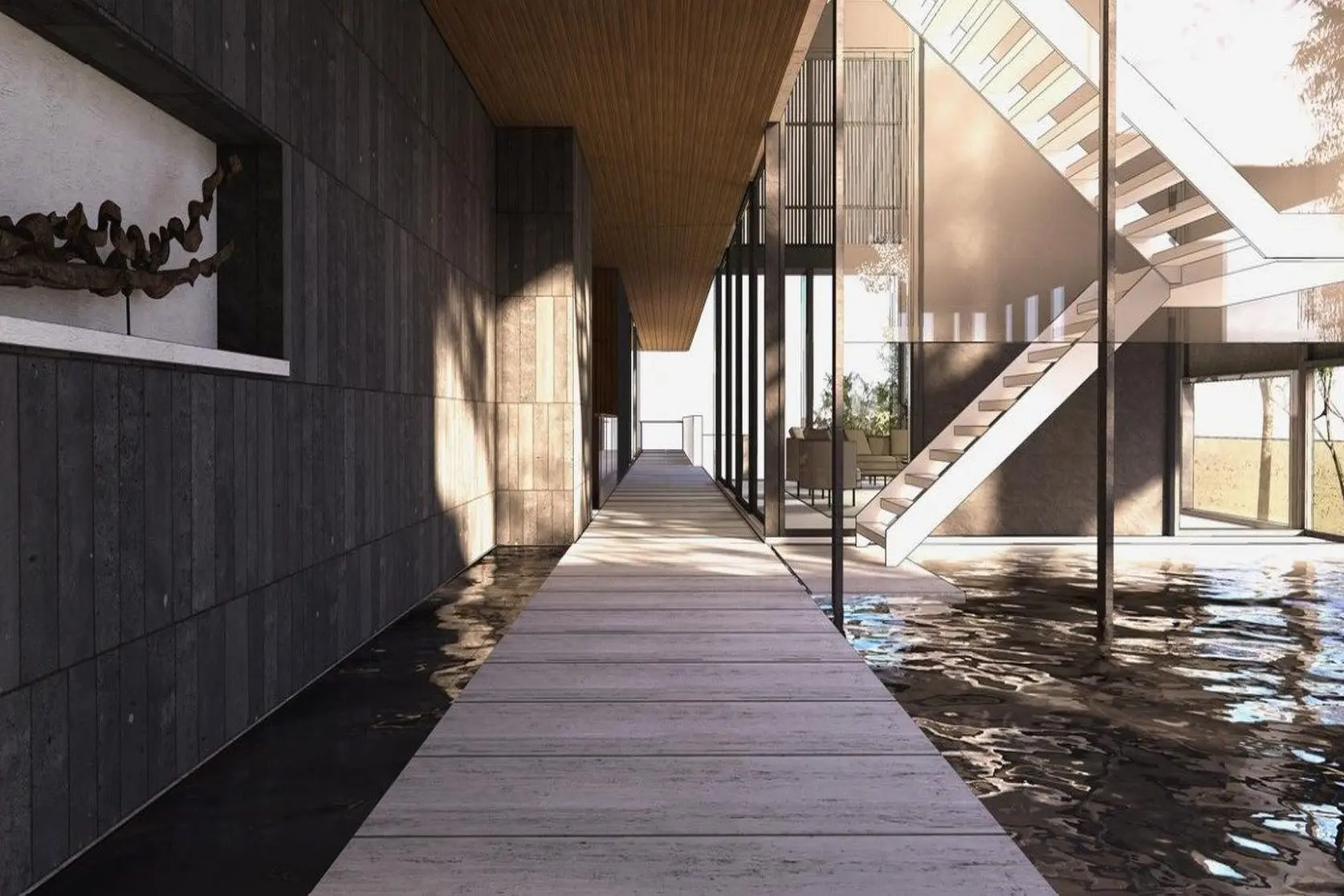 Artist's interpretation of a new Good Class Bungalow for sale at Chesnut Drive for sale at $22 million.
Additionally, the plot should have a minimum width of 10 metres. This width requirement is important to maintain a certain level of privacy and space between neighbouring properties, which are key characteristics of bungalow living.
These regulations are part of the URA's efforts to maintain specific standards for various residential properties in Singapore, ensuring orderly and sustainable development.
Architectural Design of Bungalows
The architecture of bungalows in Singapore is diverse, ranging from traditional styles, like the storied black and white bungalows, remnants of colonial elegance, to sleek, modern designs that cater to contemporary tastes. Regardless of style, the defining feature of a bungalow in Singapore is its detached configuration. These homes are often surrounded by lush gardens, courtyards and pools, making them not just living spaces but serene sanctuaries. Their architectural diversity, privacy, and exclusivity ensure their continued appeal in Singapore's housing landscape.
Rare luxurious seafront villa at 127 Cove Drive.
Bungalows are scarce in Singapore, which adds to their appeal and status as a premium in the property market compared to other residential property types like apartments or terrace houses. Owning a bungalow in Singapore is often seen as a sign of wealth. These homes offer spacious layouts and tranquil settings, making them sought after by those who can afford this luxury.
Good Class Bungalows (GCBs)
Good Class Bungalows are the most prestigious type of housing in Singapore. They are located in designated areas, often in prime residential districts.
In addition to their prime locations, GCBs are subject to stringent planning guidelines that maintain their exclusivity and character. Each GCB sits on a generous plot of land, typically 1,400 square metres, which provides ample space for sprawling gardens and private amenities. These sizable grounds are a rarity in land-scarce Singapore.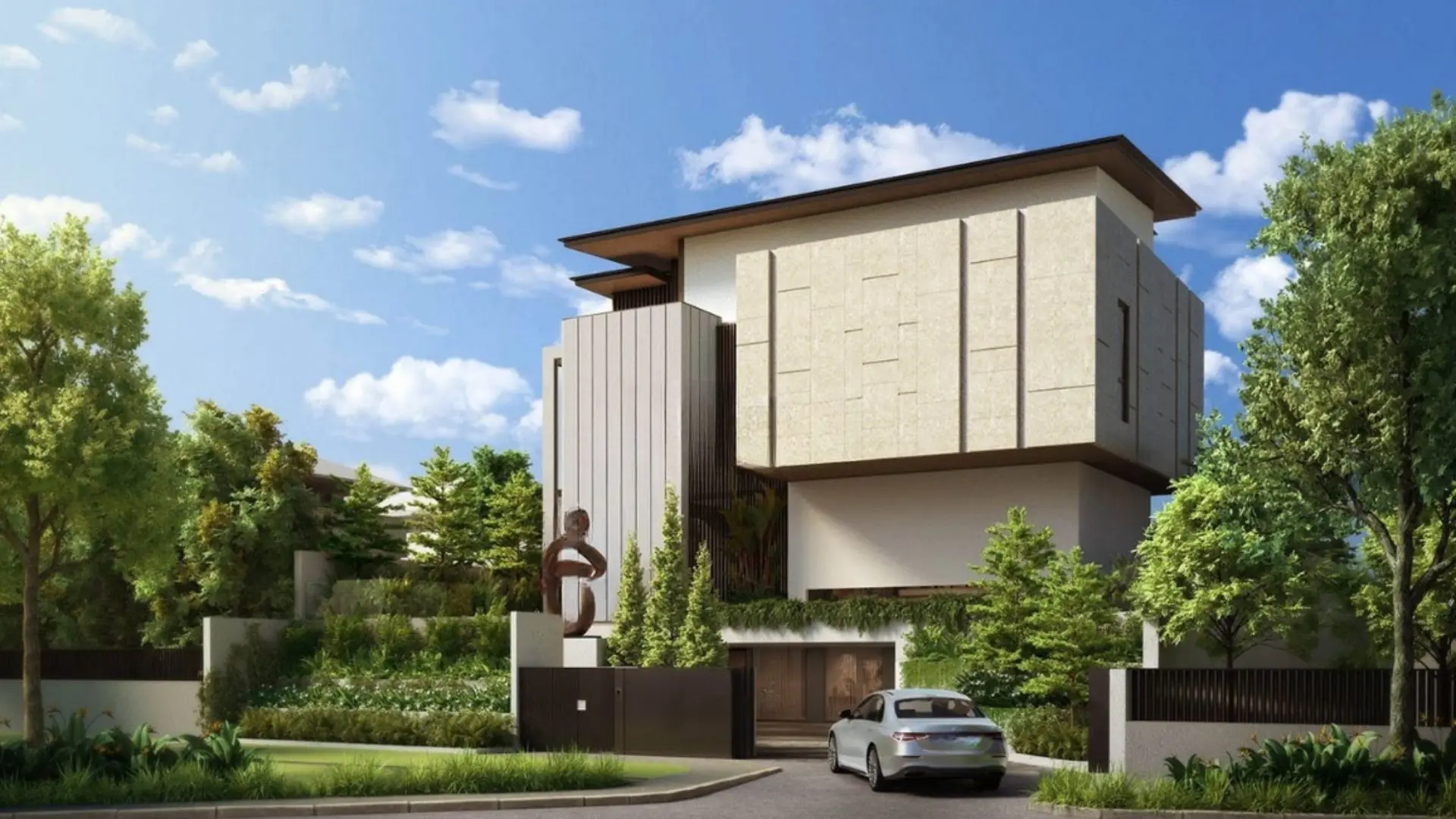 Highly sought-after Sixth Avenue Good Class Bungalow with sprawling 14,388 sqft for sale for rare $35 million.
Furthermore, there are limitations on how much of the land can be built upon, preserving the open, airy feel of the surroundings and creating balance with its natural environment. The architectural designs of GCBs are often a blend of the grand and the sophisticated, with luxury features and bespoke finishes that cater to affluent owners.
To protect this heritage, certain neighbourhoods have been marked for conservation. These include the Good Class Bungalow Areas (GCBAs) such as Chatsworth Park, Holland Park & Ridout Road, Nassim Road, White House Park, Mountbatten Road, Joo Chiat and Geylang and the Southern Ridges, showcasing rich history, environmental importance and architectural diversity:
Chatsworth Park

is a repository of colonial history, housing some of the finest examples of British colonial architecture.
Holland Park & Ridout Road

are known for their tranquil surroundings and stately bungalows. These areas reflect a blend of architectural styles, from colonial to modernist, telling a story of Singapore's evolving architectural tastes.
Nassim Road & White House Park

are neighbourhoods synonymous with prestige. The bungalows showcase stately designs and testify to Singapore's economic growth and cosmopolitan character.
Conservation is vital for preserving Singapore's multicultural identity. These neighbourhoods aren't just clusters of historic buildings; they are the living heartbeat of the city's past and present. Preserving them ensures that Singapore's unique identity and cultural heritage endure amidst rapid modernisation.
In essence, owning a Good Class Bungalow in Singapore is not just about having a home. It's about owning a piece of the island's most exclusive real estate, a symbol of success and a legacy to pass down through generations.
Black and White Bungalows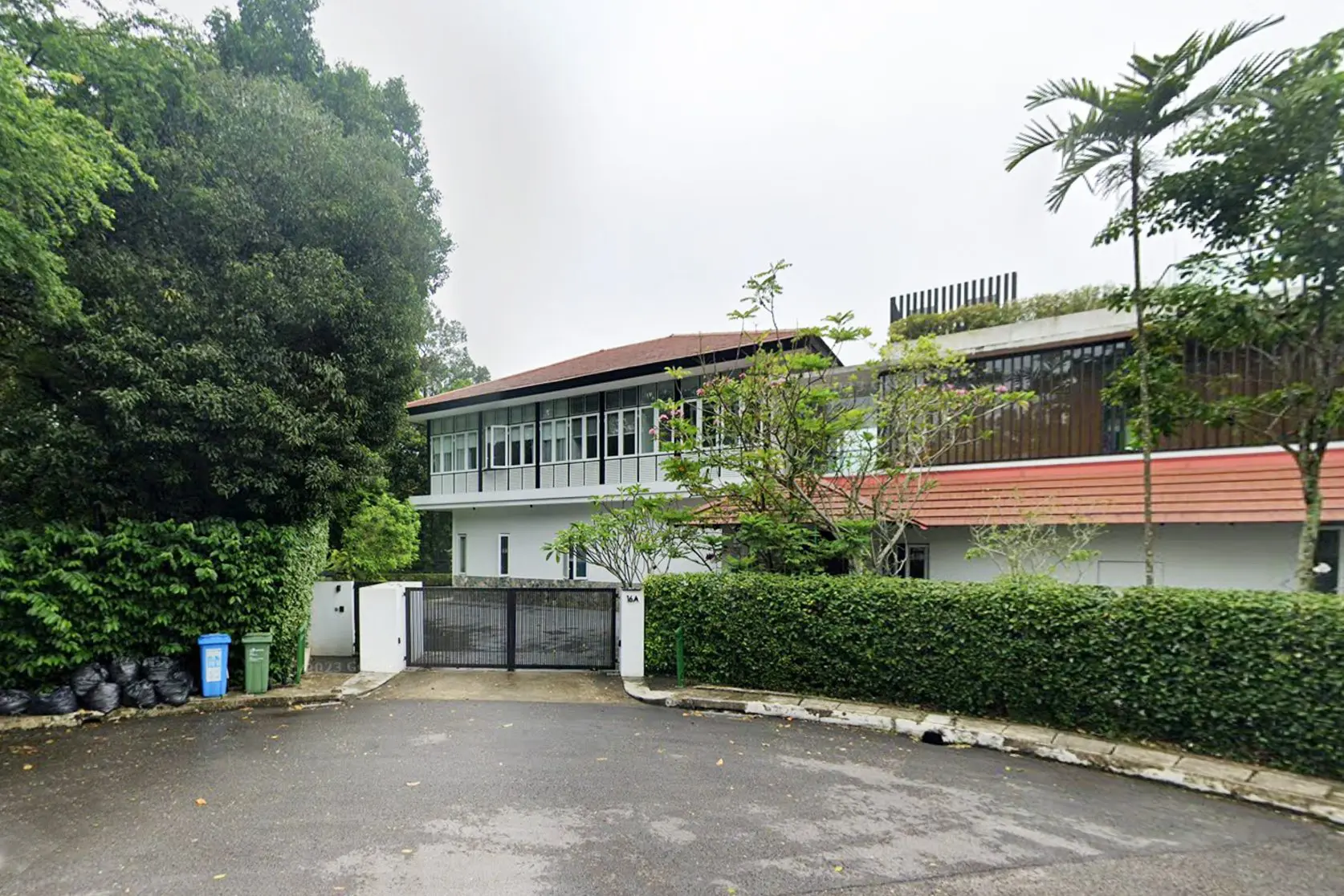 Lady Hill Road houses green-lined streets with hidden black and white bungalows. Photo: Google Maps
Singapore's bungalows are more than just homes. They reflect history and culture. Black and white bungalows are predominantly located in residential areas and are known for their exclusivity. Areas like Bukit Timah, Alexandra and Seletar are popular locations for black and white bungalows.
Bukit Timah is known for its lush greenery and peaceful environment. The area is also known for its good schools, making it a popular choice for families.
Alexandra is a blend of old-world charm and modern conveniences. The black and white bungalows are part of a rich historical tapestry, surrounded by contemporary amenities. It's a unique area where residents can enjoy the nostalgia of the past while living near urban facilities.
Seletar has a more laid-back, rustic feel compared to the other areas. They are often larger, with spacious grounds, reflecting the area's history as a former British Royal Air Force base. Seletar is known for its peaceful surroundings and is gradually becoming a lifestyle enclave with cafes and restaurants.
These are colonial-era homes named for their distinct black and white exteriors. Large verandas, high ceilings, and sprawling gardens often characterise them.
Why Bungalows in Singapore Are Expensive
Bungalows in Singapore typically consist of the main building, which houses the main living and dining areas and the bedrooms. Due to their size, exclusivity and historical significance, bungalows are among the most expensive residential properties in Singapore.
Prices of regular bungalows in less central areas start from SG$5 million to more than SG$100 million for a GCB, depending on location, land size, and architectural uniqueness. In the last 10 years (January 2013 to October 2023), only 2,478 bungalows were transacted, with an average price growth of 25%.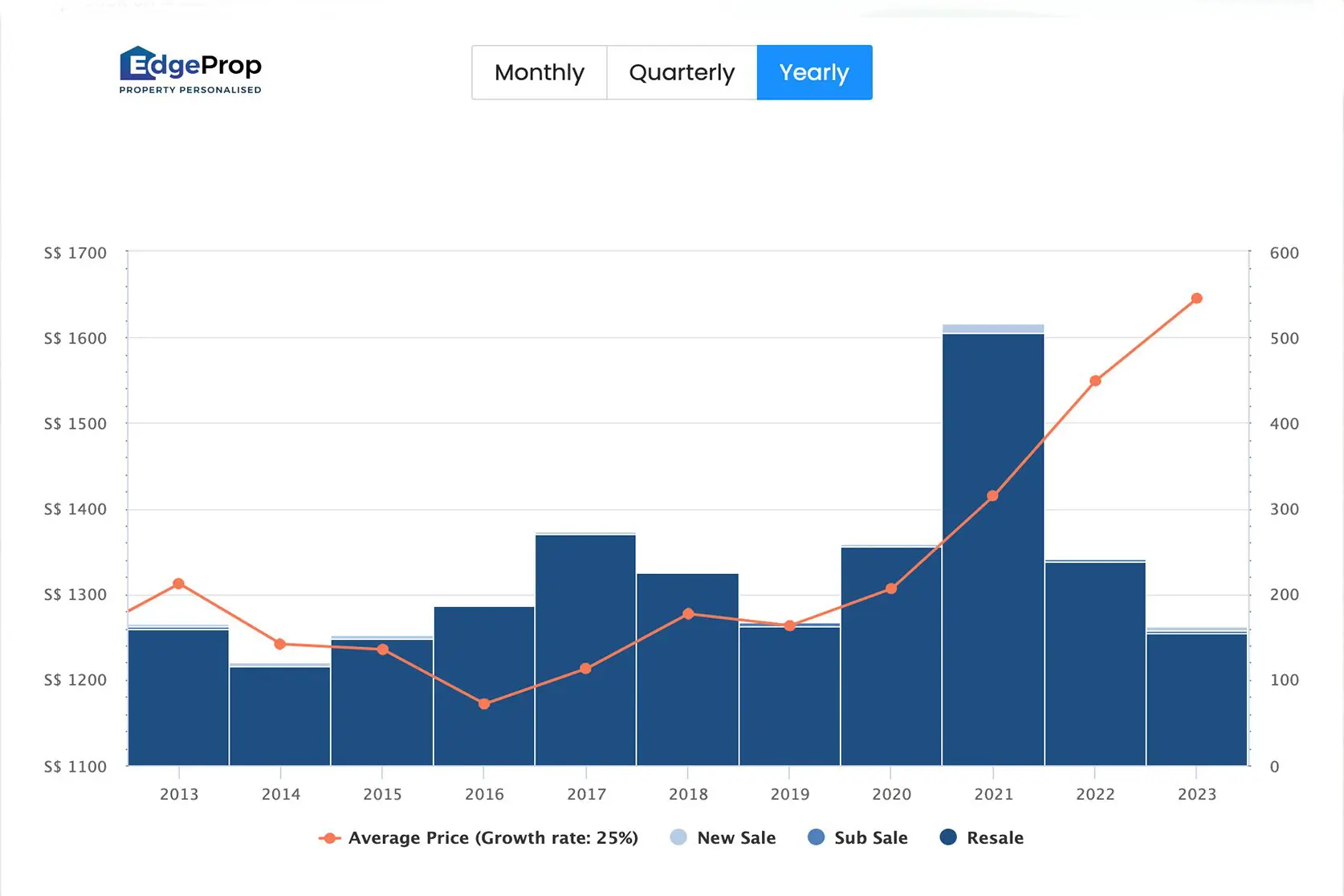 Three adjacent homes at 42 Nassim Road were sold for a staggering $206.7 million. With a price of $4,500 per square foot, this sale sets a new high. Each of the two-storey GCBs, measuring 15,131 square feet and collectively spanning 45,937 square feet, was purchased by individual members of an Indonesian family. While these properties are presently tenanted, reports suggest the family intends to redevelop them into a multi-generational residence.
Beyond the record-setting sale, here are some of the other notable bungalows transacted in 2023:
Selected Bungalow Transactions in 2023
| | | | |
| --- | --- | --- | --- |
| Location | Type | Land Area (sqft) | Price (SG$mil) |
| Nassim Road | GCB | 22,470 | 88.0 |
| 6 Jalan Asuhan | GCB | 16,396 | 42.00 |
| 6 Cove Way | Bungalow | 8,819 | 20.00 |
| 74 Ocean Drive | Bungalow | 7,577 | 18.50 |
Source: CBRE Research
In Singapore, the ownership of bungalows is subject to certain regulations, with differences between local and foreign buyers.
Buy a Bungalow in Singapore as a Local Citizen
In Singapore, only citizens can purchase and own bungalows and other forms of landed housing. For local buyers, there are no restrictions, as Singapore citizens face no restrictions in purchasing regular bungalows. This restriction aims to curb speculative buying by foreigners, potentially causing a sharp increase in property prices.
While locals can buy GCBs, there are restrictions on plot size and built-up area to preserve the exclusivity and character of these areas, like this redeveloped 14,844 sq ft property at 2 Cluny Hill, purchased by local tech entrepreneur Tommy Ong for SG$63.7 million or SG$4,291 psf.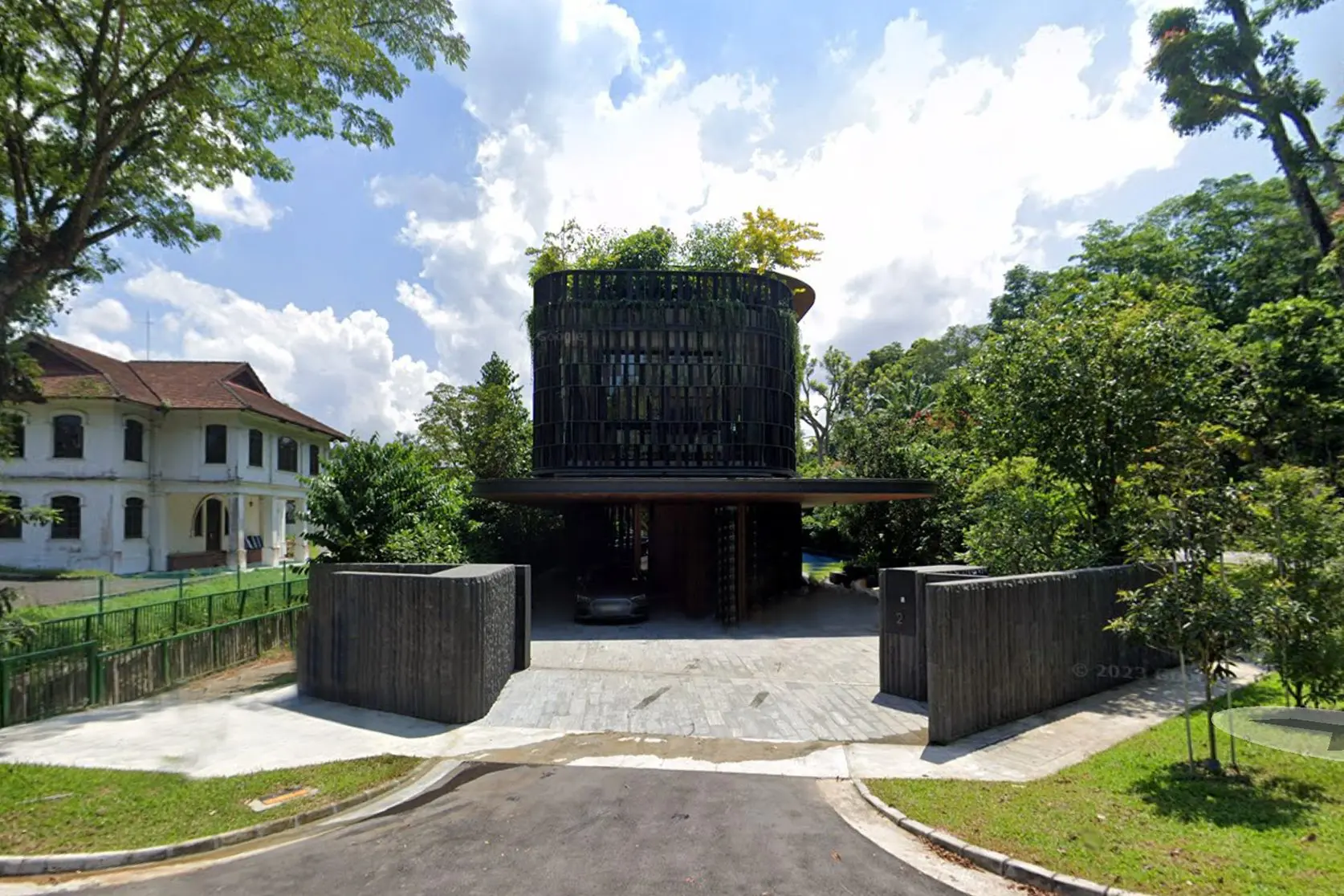 This redeveloped 14,844 sq ft property at 2 Cluny Hill, was purchased by Tommy Ong for SG$63.7 million or SG$4,291 psf.
How Permanent Residents Can Own a Bungalow
Singapore Permanent Residents (PRs) can apply to the Singapore Land Authority (SLA) for permission to purchase a bungalow. For PRs seeking to purchase a bungalow, certain factors significantly enhance the likelihood of a successful application:
Duration of Permanent Residency

: Applicants who have held Singapore PR status for at least five years tend to have a higher chance of approval. This duration demonstrates a long-term commitment to residing in Singapore.
Economic Contributions:

Exceptional economic contributions to Singapore are a crucial consideration. This can encompass various aspects, such as investments, business ventures, or other significant contributions that positively impact the Singaporean economy.
Employment Income:

The level of employment income assessable for tax in Singapore is also considered. A higher income, indicative of a high-paying job or successful business, suggests the ability to contribute economically and may be viewed favourably.
These factors are considered collectively, and each application is evaluated case-by-case. Meeting these criteria doesn't guarantee approval, but they are influential in the decision-making process of the Singapore Land Authority (SLA).
Singapore PRs are, on the other hand, allowed to purchase strata landed houses within approved developments without restrictions, meaning they can own landed properties that are part of a larger condominium or residential project, where they share common facilities and are managed by a management corporation.
---
Bungalows and Landed Properties for Sale
---
PRs can also acquire a leasehold interest in landed residential properties, but the lease term is limited. The maximum duration for such a lease is 7 years, which can include any extension granted through an option for renewal. This means that PRs can lease landed properties like bungalows or terraced houses, but they cannot hold these leases for more than seven years at a time.
It's crucial for Singapore PRs considering the purchase of a bungalow to be aware of these prerequisites and understand that each application is subject to a thorough review process.
How to Buy a Bungalow in Singapore
as a Foreigner
In Singapore, foreign ownership of landed property, including bungalows, is tightly regulated. Typically, foreigners are limited to owning specific types of condominiums. Landed property encompasses various types, such as vacant land, terrace houses, semi-detached houses, bungalows, strata landed houses outside approved condominium developments, and non-commercial shophouses.
Foreign individuals aiming to buy a landed residential property must secure approval under the Residential Property Act. The term 'foreign person' applies to anyone not a Singapore citizen, company, limited liability partnership or society.
While foreigners can usually buy regular bungalows under certain conditions, they often face an approval process by the Singapore Land Authority. Good Class Bungalows (GCBs) are generally off-limits — with rare exceptions, like James Dyson, Sergey Brin, Kuok Hui Kwong and Ray Dalio, who opened a family office in Singapore to run his investments and philanthropy in the region — requiring authority approval.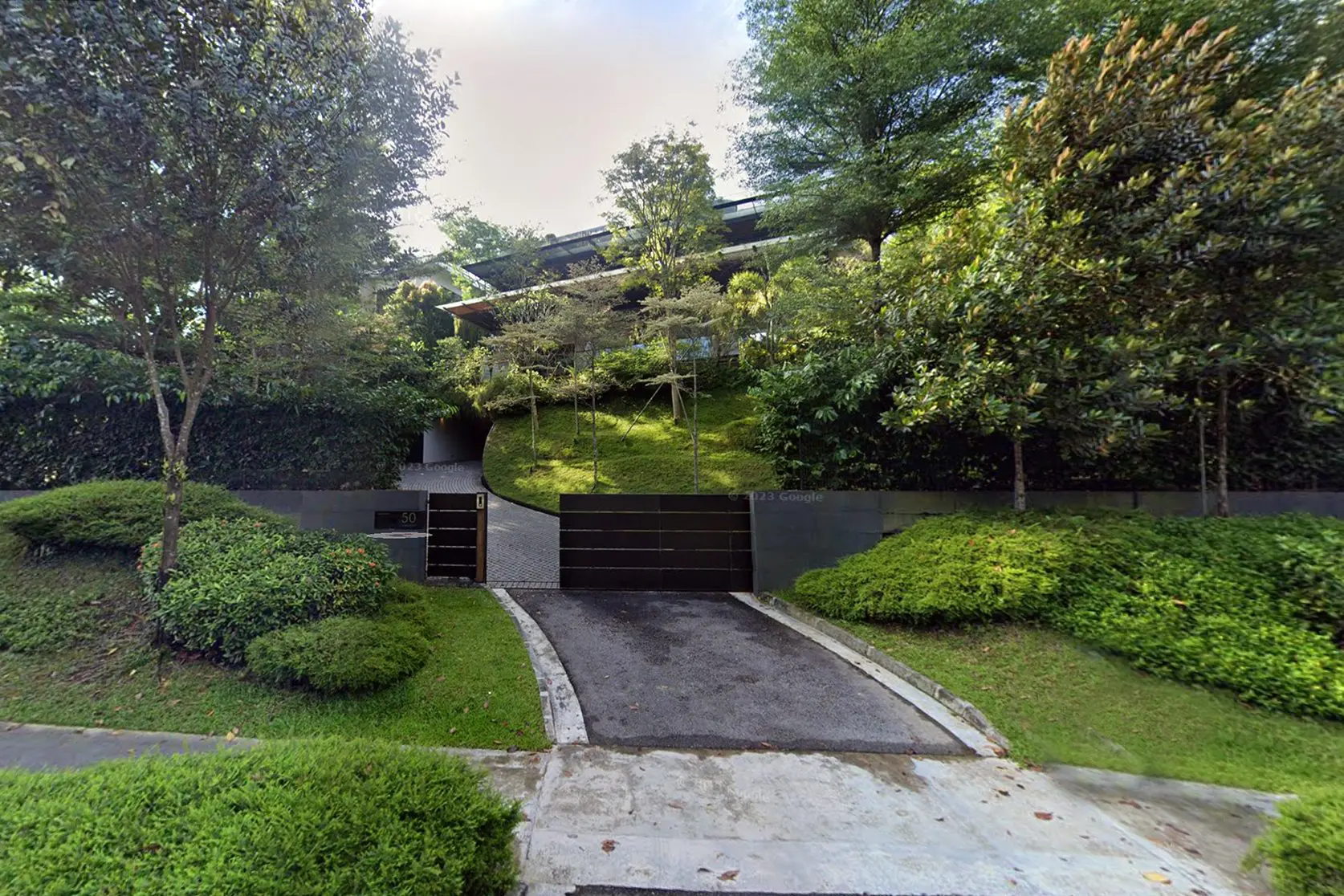 James Dyson's freehold Good Class Bungalow sits atop 50 Cluny Road in Bukit Timah with a view of the Singapore Botanic Gardens. Photo: GoogleMaps.
The approval process is rigorous, frequently necessitating substantial economic contributions to Singapore. a few additional points and clarifications that might be useful:
Specific Approval Criteria:

While the need for substantial economic contributions to Singapore is mentioned, this is often interpreted through specific criteria such as the individual's employment income that is taxable in Singapore, length of permanent residency (if applicable), and other contributions to the local economy or society.
Family Integration:

In some cases, the extent to which the applicant and their family are integrated into Singapore's society might also play a role in the approval process.
Restrictions on Good Class Bungalows (GCBs):

While rare, the approval for a foreigner to buy a GCB usually comes with conditions such as the individual having made exceptional economic contributions to the country. The property may also be required to be used solely for the owner's occupation and not for rental or investment purposes.
Lease Terms:

Foreigners are typically only allowed to own landed property on a leasehold basis, not freehold. This means they can own the property for a set period (commonly 99 years), after which the ownership reverts to the state.
Location Restrictions:

There might be restrictions on the locations where foreigners can purchase landed properties, even with approval.
Quantum of Investment:

Sometimes, the amount invested in the property could also be a consideration, with a preference for higher-value investments.
Background Checks:

The background of the potential buyer, including their business interests and personal history, might be scrutinised as part of the approval process.
It's advisable for potential buyers, especially foreigners, to consult with real estate experts or legal advisors to navigate current regulations and specific requirements.
What If I Want To Buy A Bungalow in Singapore
When considering the purchase or sale of a bungalow in Singapore, reaching out to Singapore Luxury Homes (SLH) should be your first decision.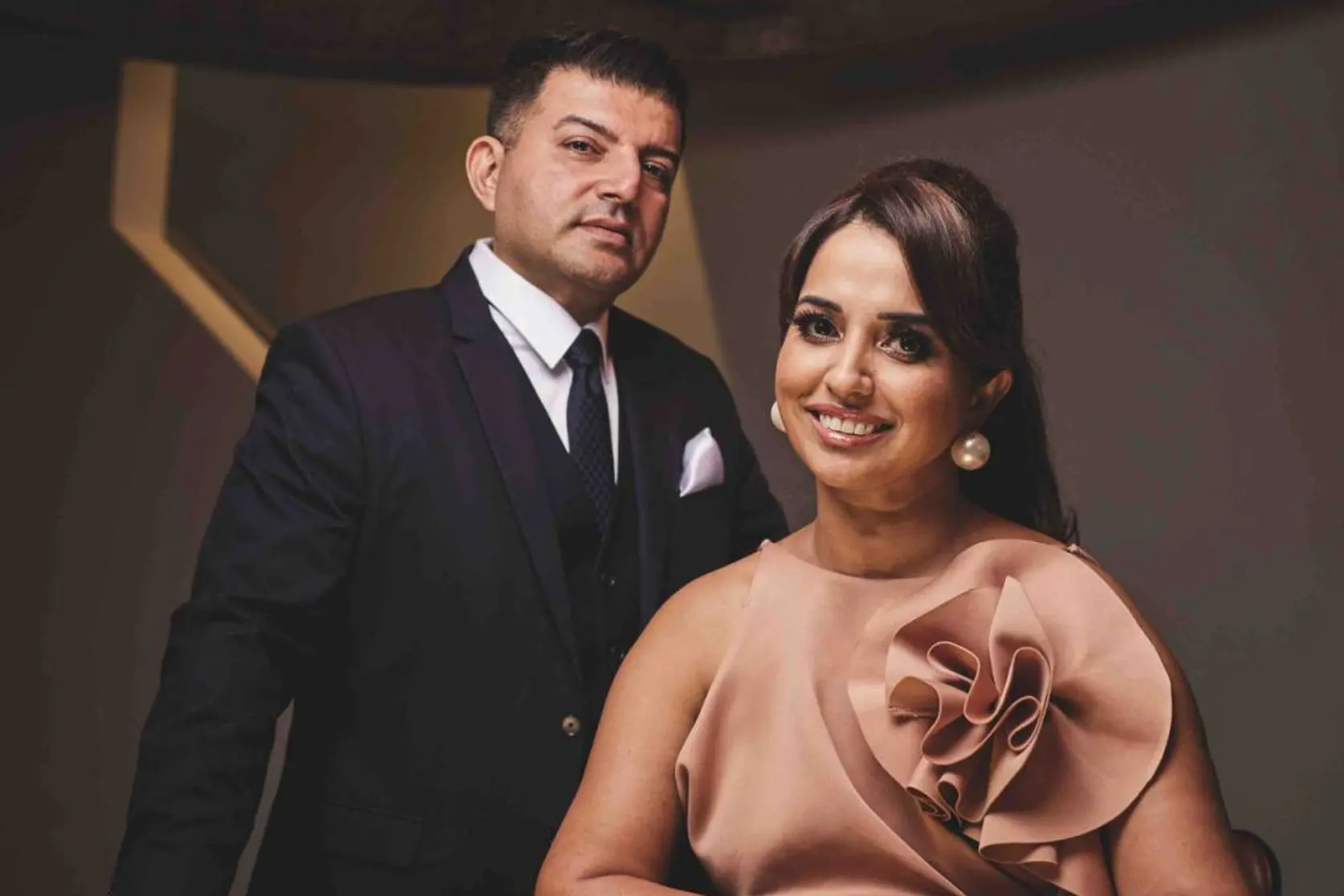 Renowned as the top 1% luxury real estate team in the market, noted for a landmark real estate sale of Astrid Hill Good Class Bungalow, our deep understanding of the nuances of Singapore's luxury real estate, combined with a proven track record of partnering with high-worth clients, sets us apart. 
The team's discreet yet comprehensive approach ensures a seamless buying or selling experience. Their vast network and exceptional negotiation skills mean clients receive tailored investments that perfectly match their unique desires. 
Whether buying or selling, partnering with Singapore Luxury Homes translates to receiving the highest level of service and access to the most prestigious properties in Singapore's elite real estate market.