Presently, there are approximately 12,000 shophouses, of which 6,700 hold conservation status in Singapore. The supply of shophouses for sale remains finite, making these properties architectural treasures.
But can foreigners buy shophouses in Singapore? What really sets shophouses apart from other properties for investment in Singapore is their unrestricted ownership. Foreign investors and companies can freely own commercial-zoned shophouse properties, bypassing the need for approvals, such as the Land Dealing Approval Unit. This streamlined process simplifies transactions for investors.
Additionally, commercial-zoned shophouses enjoy certain advantages over residential-zoned properties: They are exempt from Additional Buyers Stamp Duty (ABSD) and Seller Stamp Duty (SSD), making them a more enticing asset class with favourable long-term returns.
Shophouses in Singapore: A Journey through Architectural Nostalgia
Shophouses, with their alluring charm and historical significance, hold a prominent place in Singapore's architectural and cultural heritage. Constructed between the 1840s and the 1960s by the early pioneers of Singapore, these remarkable structures dominated the urban landscape of the old city centre prior to World War II, showcasing the diverse cultural influences of their creators.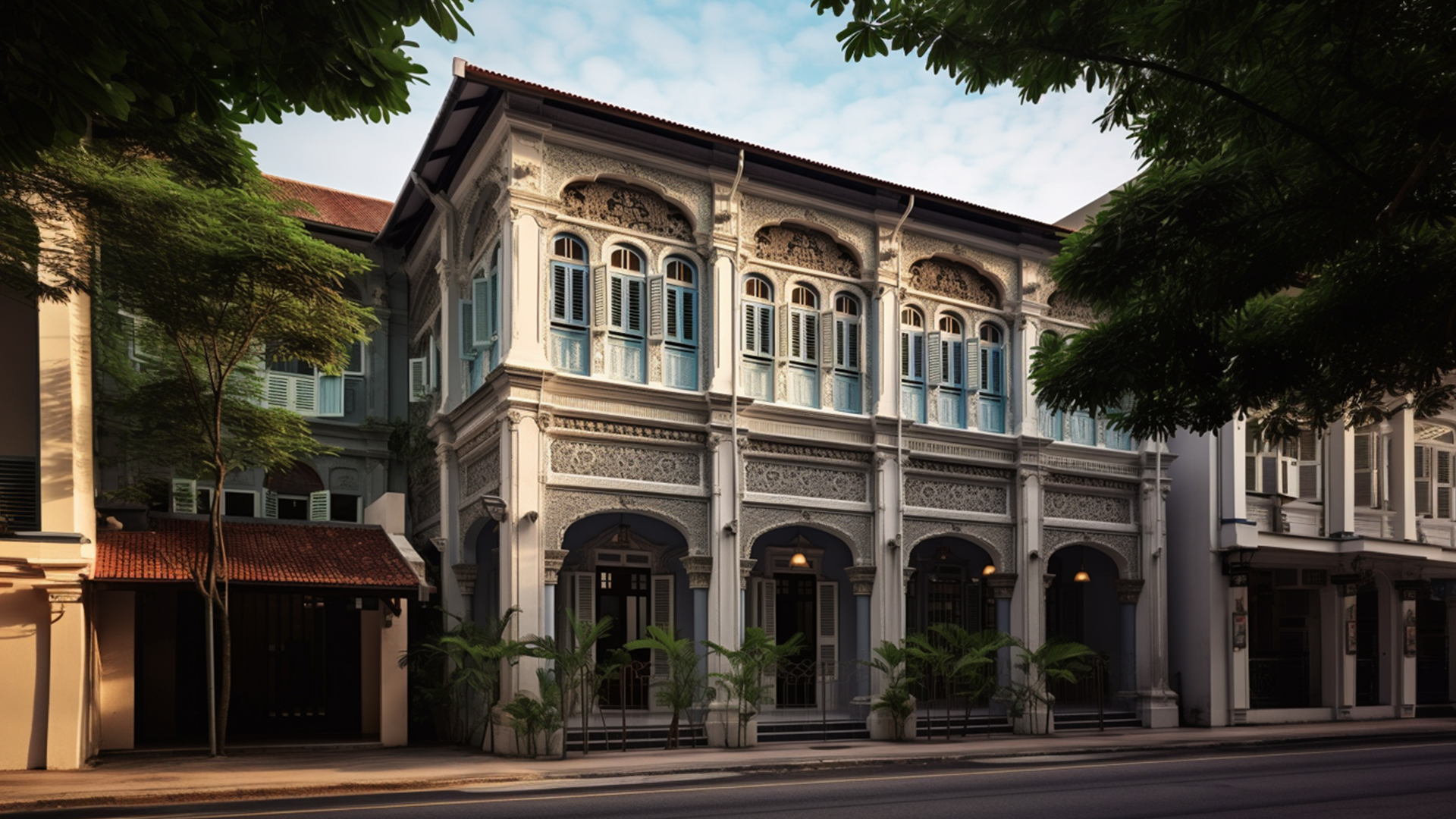 Steeped in history and evoking a sense of nostalgia, shophouses are an integral part of Singapore's architectural and built heritage. Their origins can be traced back to the Town Plan devised by Sir Stamford Raffles, which mandated the subdivision of land into smaller regular lots. These narrow and elongated terrace houses boast diverse facades, with a sheltered 'five-foot' pedestrian way at the front, creating a harmonious and visually captivating streetscape. Typically spanning two to three storeys, these buildings were constructed in continuous blocks, sharing common party walls.
Shophouses evolved through various architectural styles, ranging from Early and Late Shophouse designs to Art Deco and Modern Shophouse aesthetics. 
Even amidst Singapore's modern cityscape dominated by glass buildings, shophouses tower as iconic architectural treasures that have retained their charm and character over time. Many of these buildings have been recognized and preserved as important heritage landmarks, showcasing the rich history and cultural significance of Singapore.
Notably, the most significant shophouses in Singapore are those designated for fully commercial purposes, primarily concentrated in Districts One and Two. Prominent areas such as Amoy Street, Club Street, Ann Siang Hill, Mosque Street, and Tanjong Pagar Road showcase a wealth of these iconic shophouses, upholding the rich heritage of Singapore's architectural legacy.
Thanks to the dedication of shophouse owners, many of these properties have been meticulously rejuvenated and continue to serve as both residential and commercial spaces.
Investment Returns from Commercial Shophouse Segment
Historical charm and iconic architectural façades appeal to investors seeking quintessentially unique trophy assets, with long-term investment returns. Apart from 'boutique' investors, investment interest has also grown among property funds and investment companies exploring more alternative asset classes. 
According to a recent report by PropNex, commercial shophouses for sale in the first quarter of 2023 experienced a decline, marking the lowest quarterly sales volume in nearly three years. Compared to the second quarter of 2020, when pandemic restrictions severely impacted sales, Q1 2023 saw a slight improvement with 28 transactions. However, it fell short of the previous quarter's 35 sales and showed a significant 46% drop compared to the same period in 2022, which recorded 52 transactions.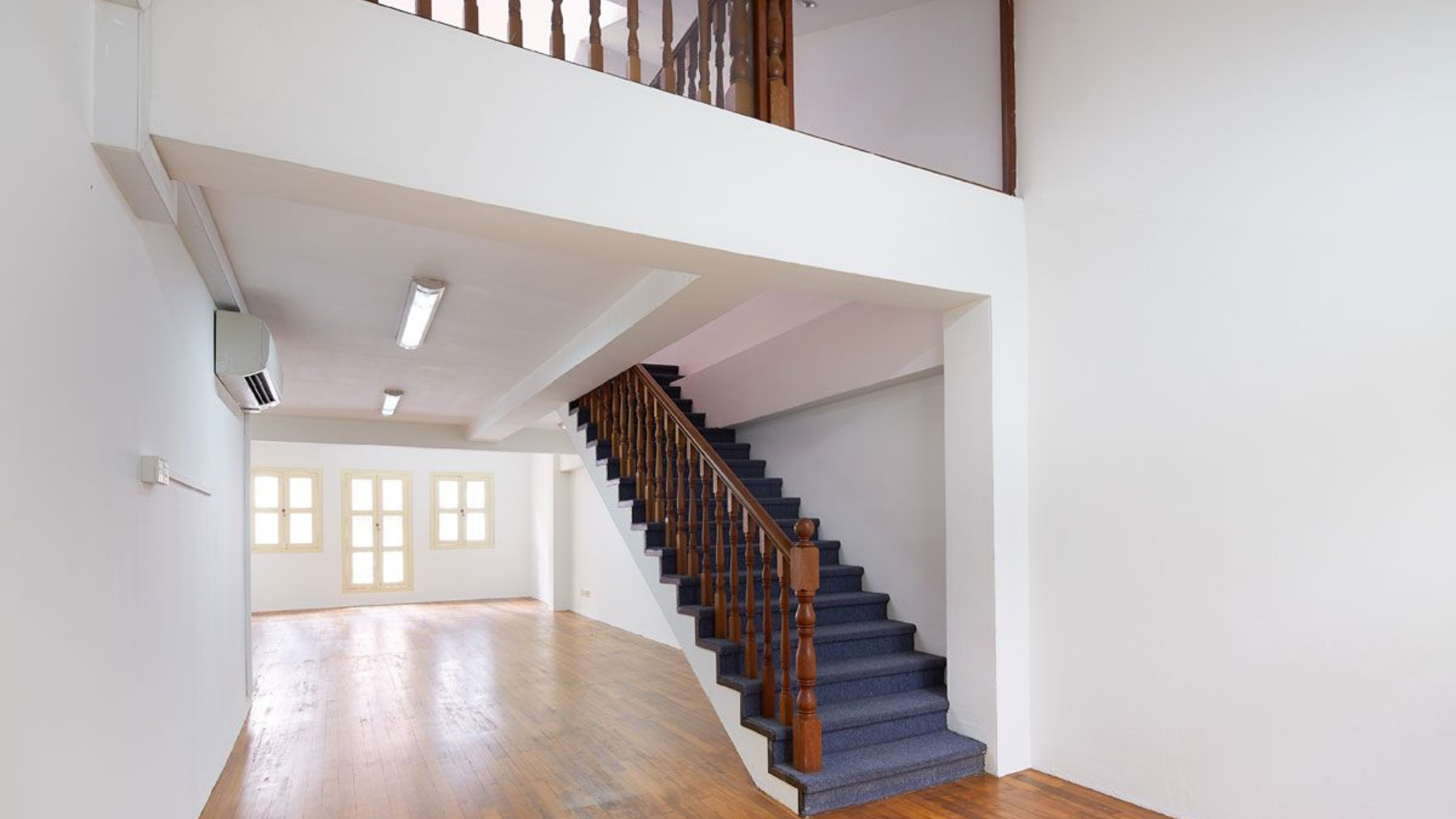 Despite the decline in quarterly transaction volume during 1Q2023, there was a positive trend in the average transacted value per shophouse, which reached $9.7 million, reflecting an 8.1% increase quarter-on-quarter. This growth in average transacted value was primarily driven by two notable transactions.
The first involved six freehold shophouses for sale in Singapore on Serangoon Road for $62.5 million, while the second transaction involved a 999-year, six-storey shophouse at Boat Quay, which sold for $37 million. These high-value transactions contributed to the overall upward trajectory in the average transacted value per shophouse.
Wealth Preservation through Shophouses
Prime shophouses have emerged as attractive options for preserving wealth, offering a combination of stable recurring income and substantial capital appreciation potential.
Despite the positive growth of more traditional commercial assets, such as office buildings, industrial properties and malls, shophouses offer promising future value appreciation of shophouses.
More ultra-high-net-worth individuals (UHNWIs) and institutional investors, such as family offices and funds, who adopt a mid- to long-term perspective on safeguarding their capital are becoming more receptive to shophouses. Moreover, there is a recent trend within the shophouse segment, with increased interest from family offices, as well as small- and medium-sized businesses. These entities view shophouse investments as a means to hedge against the volatility often witnessed in office rental cycles. 
Anticipating a positive rental outlook and a tapering office supply pipeline, businesses strategically invest in shophouses to secure long-term operational costs. In doing so, they breathe new life into these properties by renovating and refurbishing them, revitalising the entire shophouse segment.
Commercial Uses for Shophouses
Shophouses present investors with a wealth of opportunities due to their versatility in accommodating various commercial uses. Whether it's establishing a trendy restaurant, a vibrant bar, or a cosy boutique hotel, shophouses offer the flexibility to transform the spaces to suit different industries and business ventures. This adaptability allows owners to tap into evolving market trends and cater to the diverse needs of potential tenants.
Moreover, the broad range of commercial uses available for shophouses enhances their investment value and appeal. Medical facilities, fitness centres, art galleries or coworking spaces are just a few examples of the wide array of possibilities that can be explored. Investors can look into innovative concepts and niche markets to create unique and attractive offerings that stand out in the competitive real estate market landscape.
The ability to leverage the potential uses of shophouses also opens doors to collaboration and synergy among businesses within a neighbourhood. An area with a cluster of shophouses housing complementary businesses can create a vibrant ecosystem, attracting a diverse range of customers and generating a buzz that benefits all tenants. This interconnectedness and shared value can further enhance the desirability and long-term profitability of shophouse investments.
Added Value of Second Settlement Area Shophouses
In Singapore, some shophouses located in the Secondary Settlement areas (e.g., Balestier, Beach Road, Geylang, Joo Chiat, Mount Sophia, River Valley, and Upper Circular Road, to mention a few) offer an interesting opportunity for owners to enhance their properties and increase their real estate value. While the main facade of these shophouses is conserved to maintain their historical charm and architectural significance, owners have the option to apply for a new rear extension.
This rear extension allows for the expansion of the floor area of the shophouse, providing additional space for various purposes such as retail, office, or even residential use. By maximising the available land area, owners can optimise the potential of their shophouses and create a more functional and versatile space.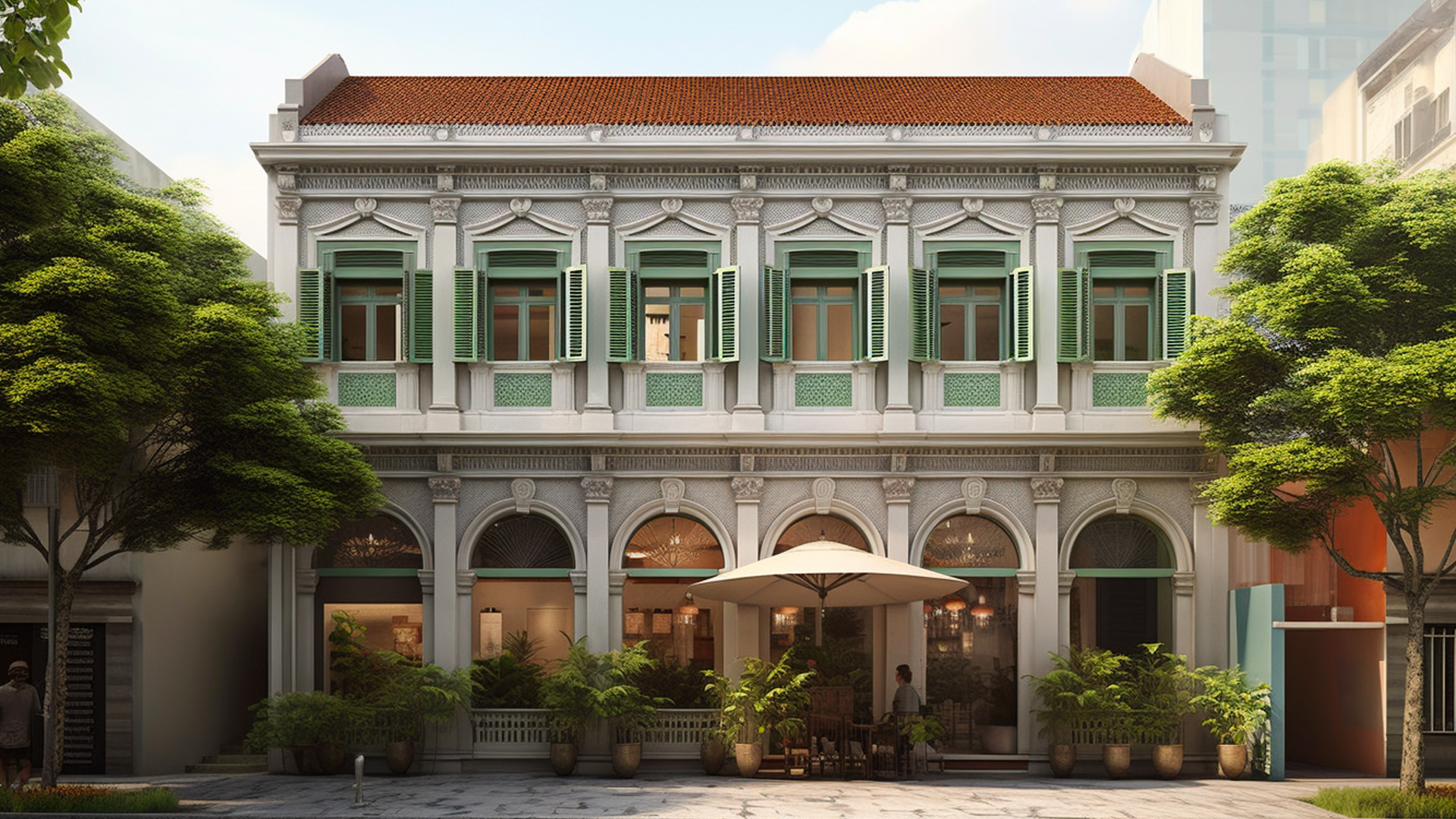 The addition of a new rear extension not only increases the floor area but also opens up opportunities for innovative design and modern amenities, blending the old and new elements seamlessly. This approach enhances the overall appeal and value of the shophouse, making it more attractive to potential tenants or buyers.
With careful planning and adherence to guidelines, owners can navigate the process of obtaining approval for the rear extension, ensuring that it complements the existing structure while meeting the necessary regulations. This option to extend the floor area of shophouses in the Secondary Settlement areas provides owners with a valuable opportunity to unlock the full potential of their properties and further enhance their investment in Singapore's unique shophouse market and commercial investments.
Whether you are looking for advice on selecting the perfect commercial shophouse property, assistance with negotiations or expert insights into the market, Singapore Luxury Homes' (SLH) experienced team is dedicated to helping you make informed decisions and achieve your investment goals. With a remarkable sales record of $2 billion and a diverse portfolio of commercial shophouse, office, restaurant, hospitality, industrial spaces, and luxury residential properties, SLH counsels and supports investors. Contact us today to embark on your commercial real estate journey.
---
Multi-Series
Commercial Property Chronicles