Commercial Property Outlook
Key Highlights
Despite challenges, office rents in prime locations rose 5.1% YoY to S$11.05 psf, with a 9-month increase of 3.4%, and given limited CBD availability and high occupancy rates, they're expected to stay stable.

In Q3 2023, the cost of office space and rents increased, especially rents. Even though more new offices are coming up for rent soon, the vacant office space decreased 0.8% from the close of the previous quarter.

Singapore's retail market is expanding with rising rents and decreasing vacancies, especially in prime locations where rent prices are predicted to grow 3-5% in 2023.

The shophouse market dipped this quarter amidst uncertainties. However, shophouses remain a resilient investment due to their scarcity and demand. While sales increased YoY, 2023 might need to catch up to 2022's performance. Despite a slight drop, leasing remains strong.

Sales of industry property markets dipped by 16.4%, but significant deals across sectors like chemicals and biomedicine attracted more investors. With improving export numbers and business indicators, early 2024 may see a rebound in the industrial property market.
Prime CBD Commercial Office Market Remains Strong
Since the 1990s, Singapore's government has championed decentralisation, cultivating commercial precincts beyond the central business district (CBD) in areas like Tampines, Paya Lebar, and Woodlands. This strategy, driven by the Urban Redevelopment Authority (URA), distributes economic activities across the island, bringing jobs closer to homes, reducing commute times, alleviating traffic congestion, and offering alternative business sites.
While decentralisation provides cost-efficient real estate options and strategic locations near industry clusters, the CBD remains a magnet for businesses and employees. The 2020 Census of Population revealed the Downtown Core as the leading workplace destination, hosting between 9.8% and 21.3% of the workforce from various regions. Attraction and retention of talent, diverse amenities from F&B to social spaces and access to clients and service networks remain key factors for local businesses and multinational corporations to remain in these prime locations.
In Q3 2023, research indicates that prime office rents in the Raffles Place/Marina Bay precinct increased by 5.1% year-over-year (YoY), averaging S$11.05 psf, despite a slowing economy. Rents grew 3.4% over nine months and are projected to remain steady due to limited CBD office supply. 
Demand for premium office spaces continued, with businesses reluctant to shift to lower-cost buildings. Occupancy in this precinct and the broader CBD stood at 96.0% and 94.4%, respectively, indicating strong demand. Many businesses prefer renewing leases in prime locations for cost efficiency.
While high-quality offices remain occupied, older structures need more support. Upgrading or redeveloping into sustainable properties can attract top tenants and ensure future rental revenue, positioning for gains during business upturns. The URA's initiatives, such as the CBD Incentive Scheme and projects like the Greater Southern Waterfront, are rejuvenating the cityscape. 
As Q2 2023 data highlights a narrowing rental gap between the CBD and fringe areas, the CBD's unmatched amenities remain the differentiating factor for the commercial property outlook.
The global economic downturn made the commercial office market subdued, with major banks like UBS and Standard Chartered cutting headcounts. Yet, smaller banks sought expansion, and despite economic and geopolitical challenges, international firms remained keen on setting up in Singapore.
Office Space Supply Decreased, Improved Vacancy Rates
A recent URA release looking at the commercial property outlook in Singapore indicates that office space prices increased by 0.8%, a touch below the 1.0% rise in the prior quarter. Meanwhile, rents for these spaces took a more significant jump, rising by 4.9%, compared to the 2.3% increase of the quarter before.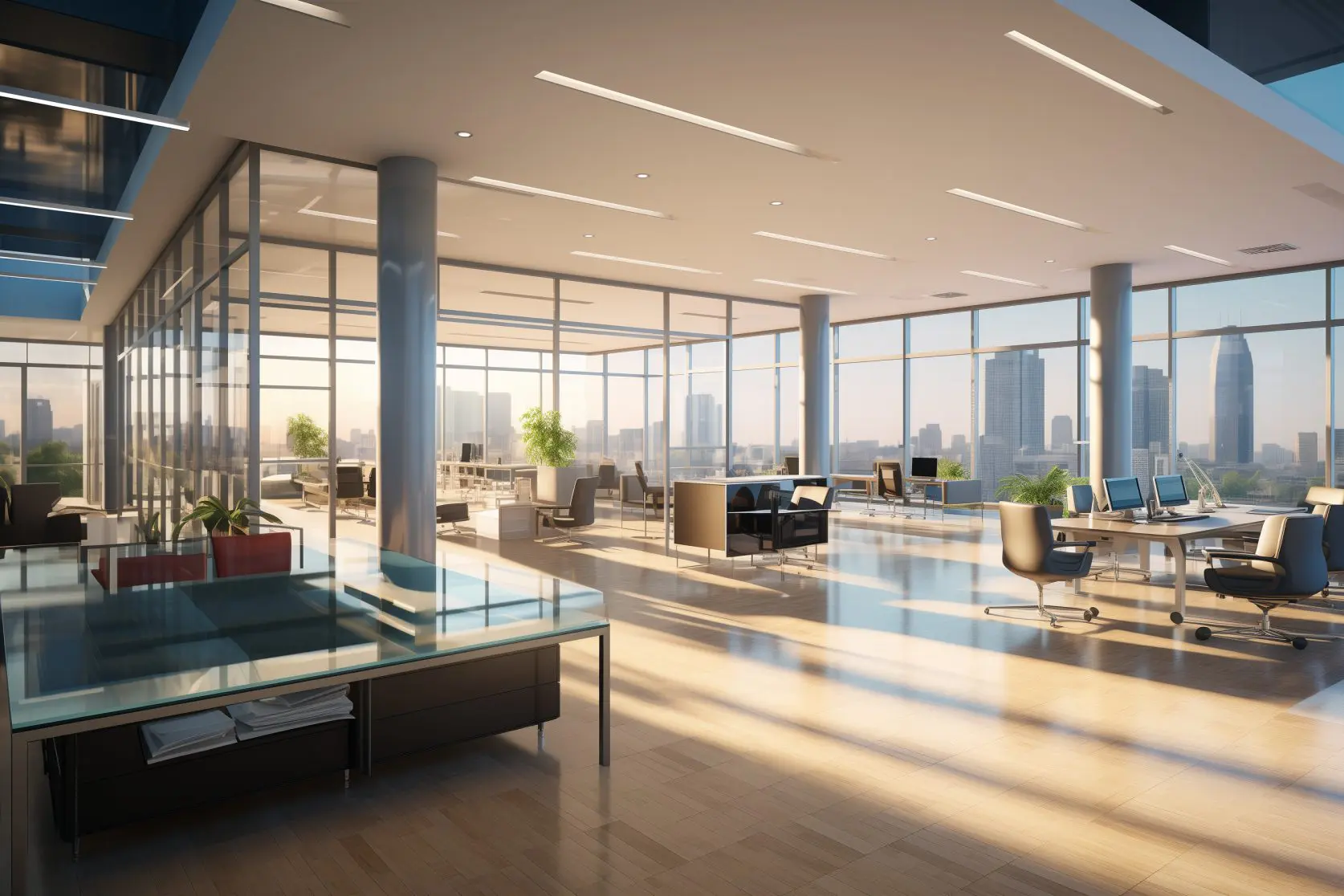 Looking ahead, there are about 1,097,000 square metres (sqm) of new office space expected to come into the market, up from the 927,000 sqm planned in the last quarter. Regarding occupation, an additional 23,000 sqm was leased this quarter, slightly less than the 30,000 sqm from the one before. 
However, the total available office space supply decreased by 42,000 sqm this quarter, in contrast to the 7,000 sqm reduction in the prior one. Consequently, by the end of the 3rd quarter, the vacant office space rate improved to 10%, down from 10.8% at the close of the previous quarter.
Growth of Retailer's Market Goes Beyond Physical Spaces
Singapore's retail market continues to ride on the wave of heightened global interest as international and local brands expand their market presence in physical stores and online platforms. Rents of prime retail spaces appear to grow in tandem with tourist arrivals.
In the third quarter of 2023, retail space prices increased by 0.6%. This was more than the slight 0.3% rise we saw before. By the end of this period, 600,000 sqm of new shopping areas are expected to be built. This is more than the 442,000 sqm we expected in the last period.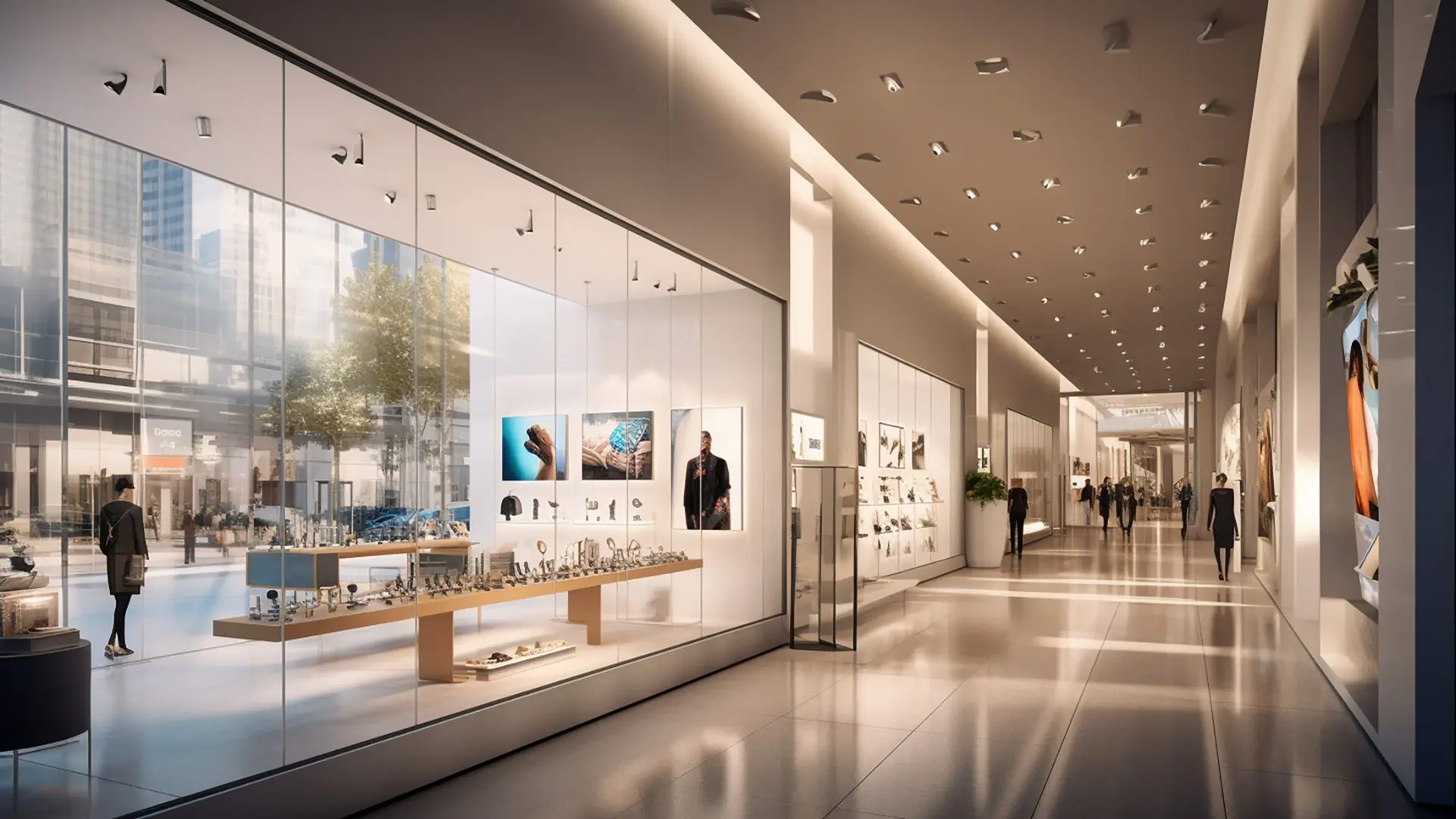 However, about 8,000 sqm of these shopping areas that were previously filled became empty this time around, while in the time before, 27,000 sqm were occupied. Also, there was a drop in the total space available by 23,000 sqm. This differs from when we had an increase of 18,000 sqm. 
With all these changes, by the end of Q3, the amount of empty shopping space went down a little to 7.2% from 7.5% in the previous period.
Most retail locations saw their rent prices increase by over 5% from the previous year. In Q3 this year, the cost to rent these spaces increased by 0.5%, which was also a bit more than the previous increase of 0.3%. 
The average rent for the prime locations across the island reached S$26.70 psf per month. This growth was better than the previous quarter. However, areas outside the prime districts only saw a slight 0.6% growth because their rents had already improved before the downtown areas did.
Singapore's commercial property outlook for retail looks positive for 2023 and the start of 2024. The rent prices for the best shop locations are expected to grow by 3% to 5% for 2023.
Shophouse Market Slows Down, but Prices Remain Stable
The commercial shophouse market reported a slowdown with 38 transactions totalling $350.8 million, following a robust Q2 rebound. While shophouse rentals declined to $5.97 psf per month, leasing proved sturdy, with contracts worth $9.2 million. 
Due to their rarity and consistent appeal, especially with updated residential tax rates for investors and foreigners, shophouse prices are expected to remain stable for the rest of 2023. These properties are also considered safer investments during economic uncertainties.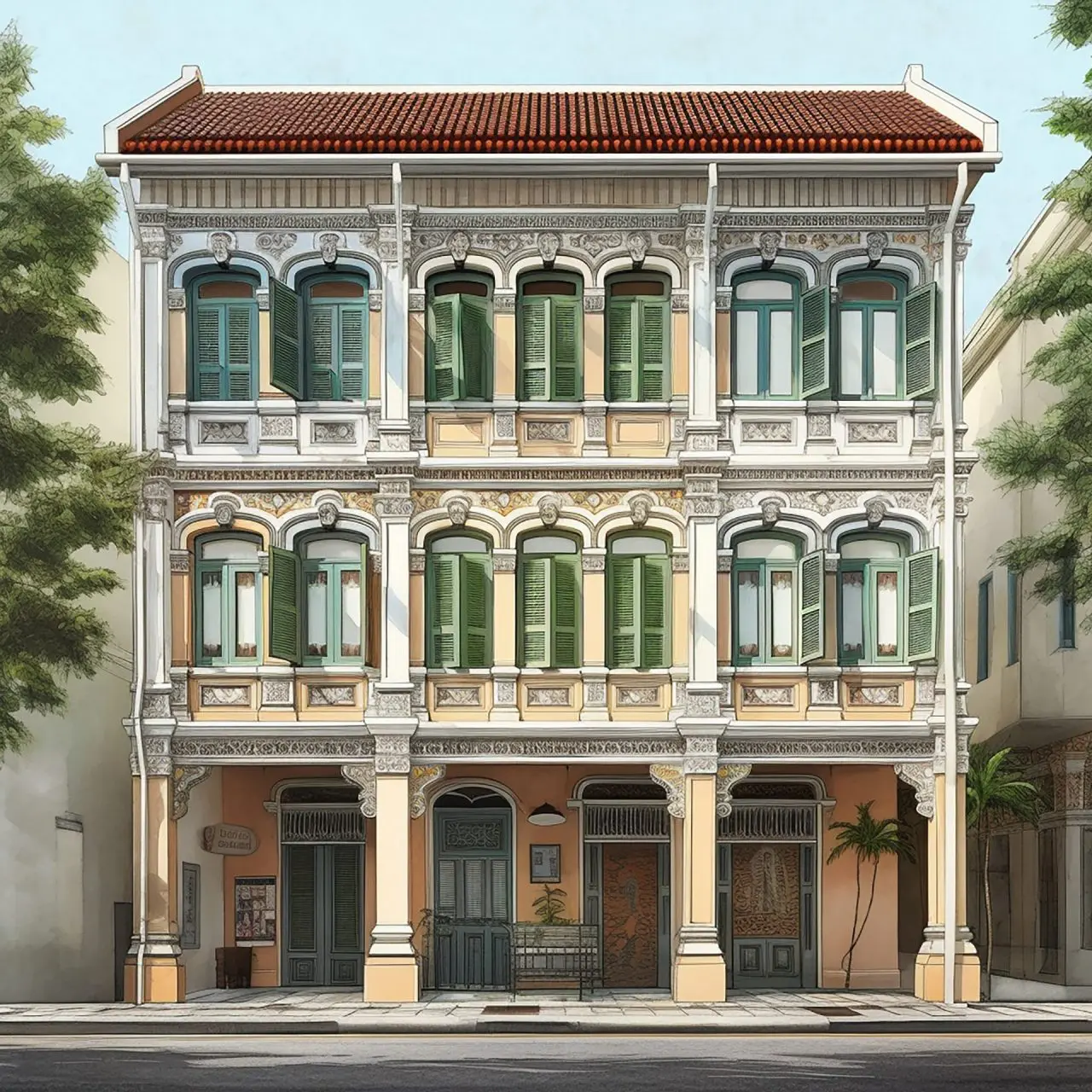 However, sales volume rose 5.6% YoY, but the value decreased 19% from Q2. Overall, the first 9 months of 2023 suggest a potential underperformance against 2022.
Prices fluctuated across districts, with some experiencing growth and others declining. Shophouse rentals in Q3 slowed, recording a median of $5.97 psf per month, down 3.9% from Q2. Nonetheless, the leasing activity remains healthy, indicating that 2023 might match or even exceed 2022's leasing results.
Industrial Sector Dips, Will Witness Recovery in Early 2024
In Q3 2023, Singapore's economy saw modest growth by 0.7% compared to last year and by 1% from the previous three months. Even though the production sector dropped by 5% over the year, it improved slightly in recent months, showing a 0.2% growth.
Sales of industrial properties dipped in Q3 2023 by 16.4%. Still, significant deals were struck, like the Sime Darby Business Centre's S$68 million sale in July and the Reebonz Building's S$39 million sale in August.
Investment from businesses in Singapore decreased in Q2 2023, mainly from global manufacturers. However, sectors like chemicals, biomedicine and transport engineering drew more investors, showcasing Singapore's appeal to top-tier international businesses.
Although exports decreased by 13.2% in September, it's an improvement from August's 22.5% drop. Given some positive business indicators and a slight uptick in manufacturing, the early part of 2024 might witness a recovery, especially in the industrial property market.
What To Expect as We Navigate into the 4th Quarter
While sectors such as the shophouse market observed a slowdown in transactions and the industrial sector grappled with dips, resilience shone through in other areas. The office market, especially within the CBD, remains vibrant and in demand, with occupancy rates and rents indicating a bullish trend. 
Similarly, the retail market shows promise, fueled by increasing tourism and online purchases. The increasing rents in prime retail locations further underscore this optimism. 
Government-backed strategies, like the URA's initiatives and the CBD Incentive Scheme, sustain the market's buoyancy. Furthermore, the anticipated rejuvenation projects promise to bolster citywide growth further.
Taking all these into consideration, Singapore's commercial property outlook is projected to maintain a stable to positive trajectory for Q4 2023, laying a promising foundation for growth as we enter the last quarter transition into 2024.
Commercial Properties for Sale