Let's explore the fourth segment of commercial properties for investments in Singapore: the retail shops for sale segment. We know Singapore as a shopping metropolis renowned for its vibrant and extensive mall culture. However, unlike in many other countries, purchasing retail space within these malls is not an option for investors as most of these malls are owned by big companies, REITs and major developers.
Investors are recognising the benefits of diversifying their investment portfolios by including retail assets. By spreading their investments across different sectors, such as residential and commercial retail, investors can mitigate risks and create a more balanced portfolio. The retail sector provides an opportunity to tap into a different market segment, diversifying income sources and reducing reliance on a single asset property class.
In this final article in our multi-part Commercial Property Chronicles, we will delve into the intricacies of buying retail spaces in Singapore, the strata retail market and shed light on alternative opportunities that exist within mixed-use development projects.
Return of the Strata Retail Sector
The strata retail market is trending steadily among investors as an attractive alternative in commercial properties. With the Additional Buyer's Stamp Duty (ABSD) hike in 2023 aimed at cooling the residential property market, many investors are seeking strata-titled commercial assets as a viable investment option.
On March 15 2022, the Urban Redevelopment Authority (URA) issued an announcement stating that the subdivision of commercial spaces into individual strata units will no longer be permitted in prominent locations such as Orchard Road, Tanglin Road, Scotts Road, Shenton Way, Robinson Road, Anson Road, Raffles Quay, Raffles Place Park, and the Singapore River/CBD. 
This decision by URA restricts the practice of creating individual strata units in these high-profile areas, potentially impacting the dynamics of the strata retail market.
Although there is increasing interest in strata retail units, owners are not actively selling unless they receive reasonable offers, especially in restricted prominent areas and routes in the Central Area (CA) and Central Business District (CBD). However, the overall performance of the strata retail market in H2 2022 has been positive, with a total transacted value of S$331.3 million for 117 units with an average price per square foot of S$2,434, according to Knight Frank Commercial Market Update.
Districts 7 and 9 have emerged as the main hotspots for investor activity in the strata retail market. Despite the challenges posed by the pandemic, these central locations have consistently witnessed high sales activity over the past five years. In the second half of 2022, the Downtown Core and Rochor Planning Areas maintained their status as the prime locations for strata retail unit sales in Singapore. These areas continued to attract significant interest and activity in the strata retail market, reaffirming their position as top destinations for investors and businesses seeking retail space.
In 2022, the strata retail market witnessed a significant improvement with a total sales value of approximately S$667.5 million, reflecting a notable growth of 30.3% compared to the previous year, 2021. This increase in sales value indicates a positive trend and growing investor confidence in the strata retail sector.
Types of Strata Retail Spaces
The investible strata retail market can be broadly categorised into two types of spaces. The first category includes large strata retail assets, such as Le Quest or Wisteria Mall, which are comparable in size to standalone shopping malls. The second category comprises individual unit-size strata lots within larger developments, such as Far East Plaza or Lucky Plaza.
The size difference between these two types of strata retail spaces attracts different types of investors. Large single-strata buildings require significant capital investment, making them more appealing to institutional investors. On the other hand, developments with subdivided strata retail lots tend to attract individual retail investors and owner-occupiers with varying financial profiles. These smaller units offer more flexibility and accessibility to a broader range of investors.
Unit-size strata retail space offers greater accessibility to retail investors, including individuals seeking to diversify their investment portfolio, entrepreneurs starting their own businesses, or retailers looking for ownership to mitigate rental cycles and landlord uncertainties.
Compared to purchasing an entire building, investing in a strata retail unit or a collection of units is more affordable, making it an attractive option for both individual retail investors with smaller budgets and established corporate entities interested in a larger strata retail component within an integrated mixed development. This affordability widens the range of investment opportunities available to investors with varying appetites and financial capabilities.
Freehold versus Leasehold Retail Units
The shifting trend in Singapore's commercial real estate has sparked interest in the retail sector and the growing appeal of freehold retail units among investors.
Recently, the residential market in Singapore has experienced measures aimed at curbing speculation and maintaining price affordability. These measures, including higher stamp duties and tighter loan regulations, have moderated the returns on residential properties. As a result, investors have started exploring alternative avenues for investments that offer the potential for higher returns.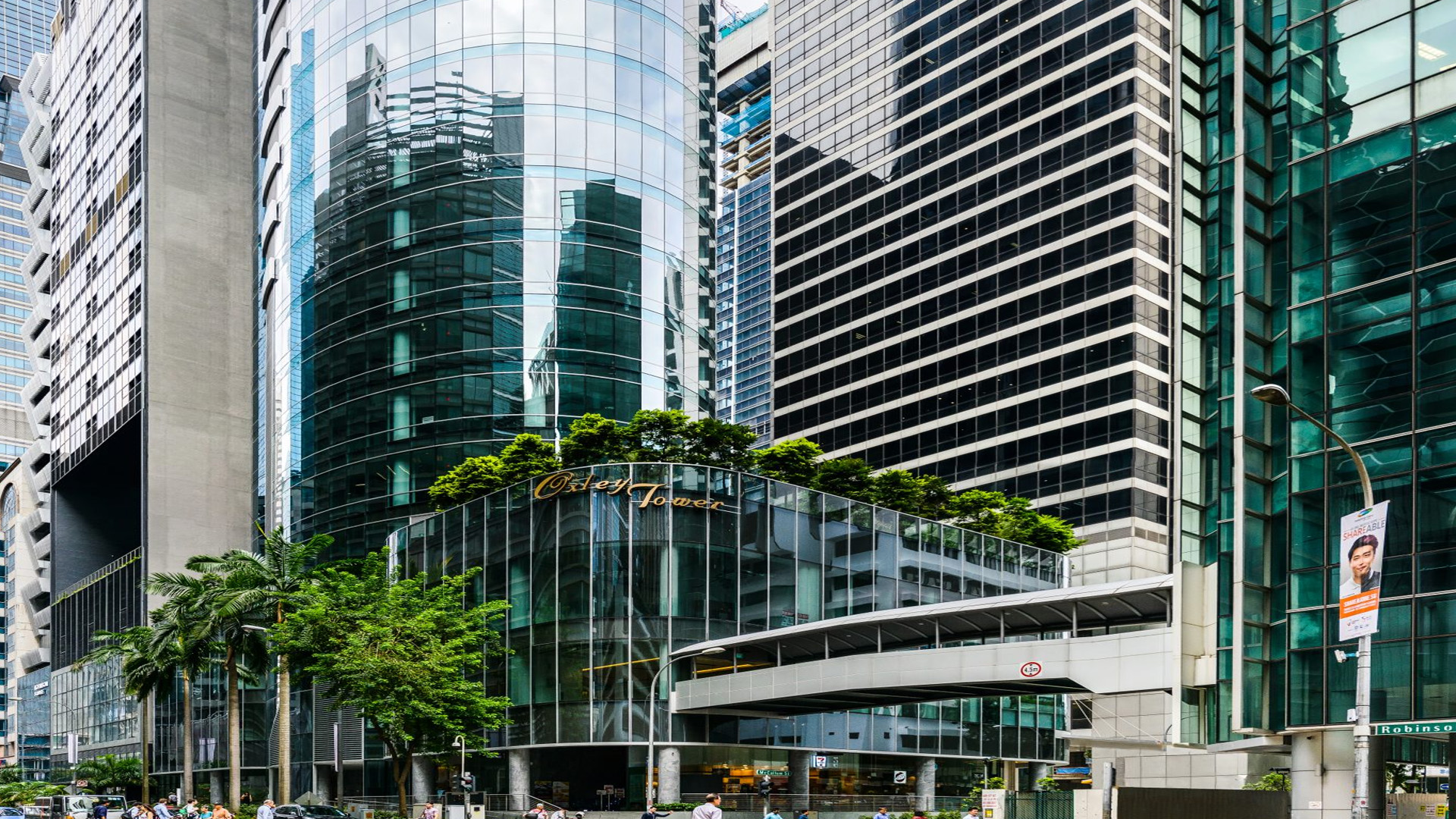 Retail properties, particularly freehold retail units, have garnered increased attention due to several key factors that make them appealing investment opportunities. Between July and December 2022, there were 117 sales of strata retail units, with 65 being freehold properties, reported in the Knight Frank market update. The total transaction value was S$163.6 million, reflecting a 6.7% decline compared to the previous six months but a 22.0% increase compared to the same period last year. A notable deal at 46 Boat Quay was sealed for S$19 million in November 2022, indicating a high-value transaction in the market.
Freehold retail units offer investors stability and the potential for higher returns compared to residential properties. Retail rental income also tends to be more consistent, as businesses occupying these spaces often sign longer lease terms. Additionally, freehold ownership provides investors with long-term asset appreciation potential, allowing them to capitalise on the value of the property over time.
On the other hand, the sales performance of leasehold strata retail units was stronger. With multiple units sold at the Stars of Kovan, the leasehold market recorded transactions worth S$167.7 million. This represents a 4.3% increase compared to the previous six months and a 25.9% increase compared to the same period last year, with an average price of S$2,070 per square foot (psf).
Mixed-Use Development Projects
While buying a shop in popular retail malls such as ION Orchard or VivoCity is not possible, there are several mixed-development projects in Singapore that offer strata-titled retail spaces for sale.
One such example is Oxley Tower, a freehold office building located on Robinson Road. Although it is not a traditional retail mall, Oxley Tower incorporates a retail component where shops are available for sale to investors. Similarly, developments like KAP Residences offer retail shops within their premises, providing investors with opportunities to own a retail space within a mixed-use environment.
In Singapore's Central Business District (CBD), buildings like Sail at Marina Bay feature multiple retail units owned by individual investors. These units are typically sold by developers as part of mixed-development projects, creating a diverse retail landscape. International Plaza, Eon Shenton, and King Albert Park are among the locations where retail spaces are being sold, allowing investors to participate in the retail segment outside of conventional malls.
For Sale: 1,453 sq ft strata-titled development at International Plaza
While buying retail spaces within Singapore's popular malls may not be possible, there are alternative avenues for investors seeking to own a retail property. Mixed development projects may offer strata-titled retail spaces, and individual starter retail units can be found in various locations, providing opportunities for investment. 
As the retail landscape evolves, investors can tap into the knowledge of firms like Singapore Luxury Homes (SLH) to carefully assess market conditions, trends, and location-specific factors to maximise investments in the dynamic commercial real estate sector. With a sales record of $2 billion and a diverse portfolio spanning retail, office, hospitality, industrial spaces and luxury residential, SLH is uniquely positioned to help investors to navigate the market and capitalise on the potential of commercial properties for sale in Singapore.
---
Multi-Series Commercial Property Chronicles