Much of Singapore's property is new as a young and thriving country. The rare few items from the past are covered and protected, like the shophouses. The shophouses are like works of art, each showing a different way of expressing itself through its facade. These spaces cannot be remade, as they're also emblems of Singapore's history, starkly contrasting its bustling modernity.
In a city that often feels like the race towards the future is always a chase, shophouses are like pages from a history book, offering a glimpse into a Singapore that once was amidst the skyscrapers that represent its present and future. These buildings, with their distinctive facades, offer a vivid counterpoint to the glass and steel that dominate the city's skyline.
Shophouses were constructed between the 1840s and the 1960s, during a very different era in Singapore's history. Many of the early ones had two functions: their first floor would be a street-level store operated by merchants, and the upper floor would be living quarters for the merchant's family. 
As the country developed, these shophouses became more and more populated, filled with people searching for their future in Singapore. Now, the shophouses are a reminder of Singapore's oft-forgotten humble past, overlooked for the city's modern towers. 
But the price of shophouses is nothing to scoff at: they're rivalling some of the most wanted properties in the world, coming in at S$5,338 per square foot (psf) in H1 2023 for 999-year or freehold assets.
And even with that high price, sales are still rising. According to Knight Frank data, sales jumped 44% to S$415 million and projected that sales could reach S$1.5 billion in 2023. PropNex also commented that shophouses may be a reliable defensive asset as the global economy shifts. In Q3, PropNex found that sales were more muted, though still strong, with 34 transactions valued at a combined S$330 million. 
So why does the humble shophouse shine bright as an asset class for real estate investors in Singapore? One reason is, of course, its rarity. The Urban Redevelopment Authority (URA) has only accorded approximately 6,500 shophouses in Singapore with conservation status, making this property class extremely rare. Shophouses are only granted 'conservation status' if they possess distinctive architectural features of historical and cultural significance. In other words, their value goes beyond their square footage; it's also their history.
Here are more about the neighbourhoods in Singapore where shophouses can be found for investment.
Ann Siang Hill, A Historical Hub with a Modern Flair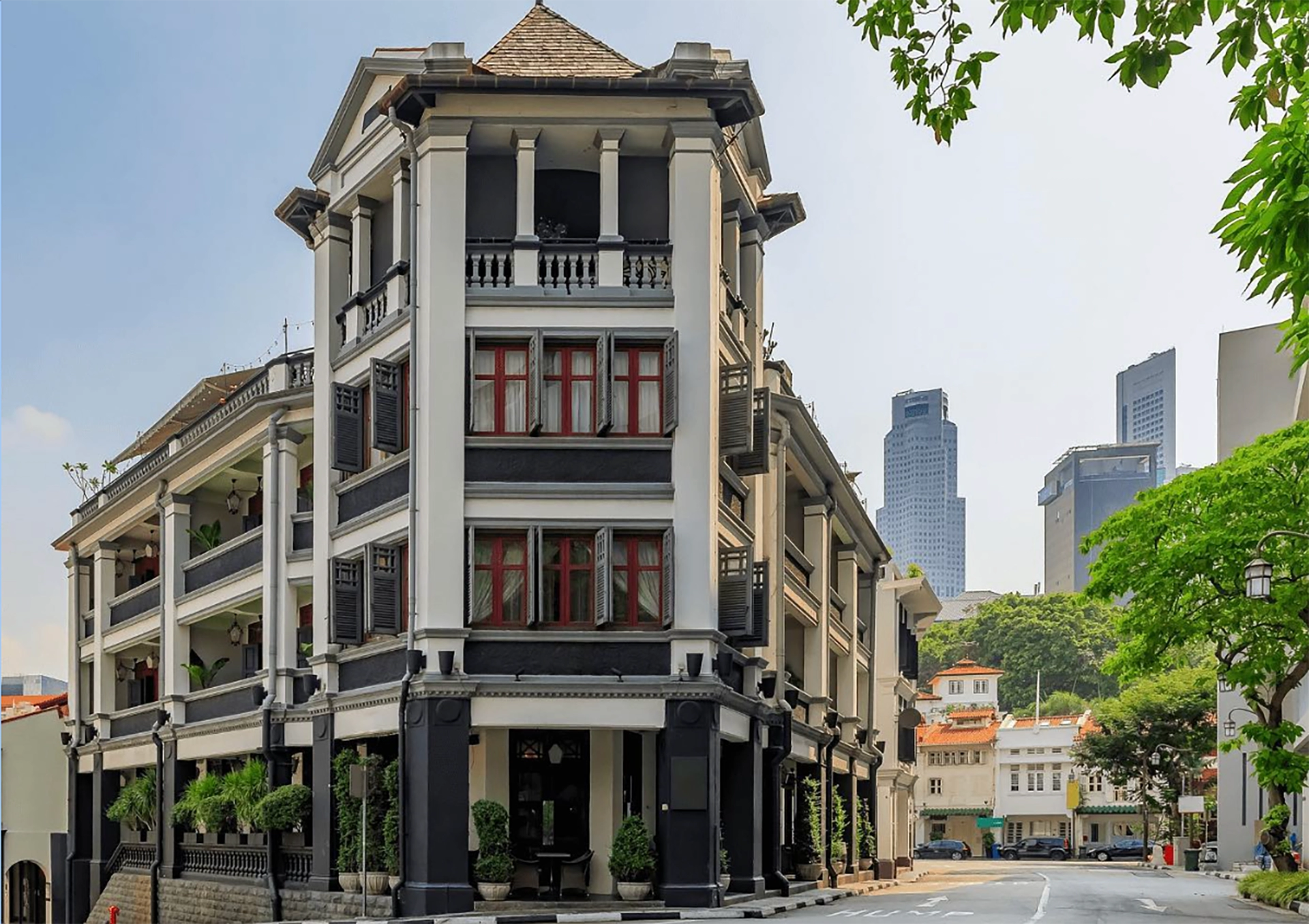 Photo credit: Instagram @honeycombers
Ann Siang Hill, nestled in the heart of Chinatown, offers a unique blend of historical elegance and contemporary living, making it a distinct investment opportunity. The shophouses here are striking examples of how traditional architecture can be infused with modern conveniences while preserving significant historical value. This prime location in central Singapore guarantees high foot traffic and visibility, perfect for various commercial enterprises.
The area buzzes with life, particularly in the evenings and on weekends, fostering a vibrant setting that appeals to businesses and residents. These properties are versatile and suitable for restaurants and bars, boutique retail spaces, and residential living. 
Reason to invest in this Ann Siang Hill …

The adaptability, along with the area's popularity and the scarcity of such unique properties, often drives their value to remain stable or increase. Ann Siang Hill's property market is further supported by its inclusion in a government conservation effort, ensuring the preservation of its aesthetic and historic appeal.
Balestier, A Fusion of Heritage and Contemporary Culture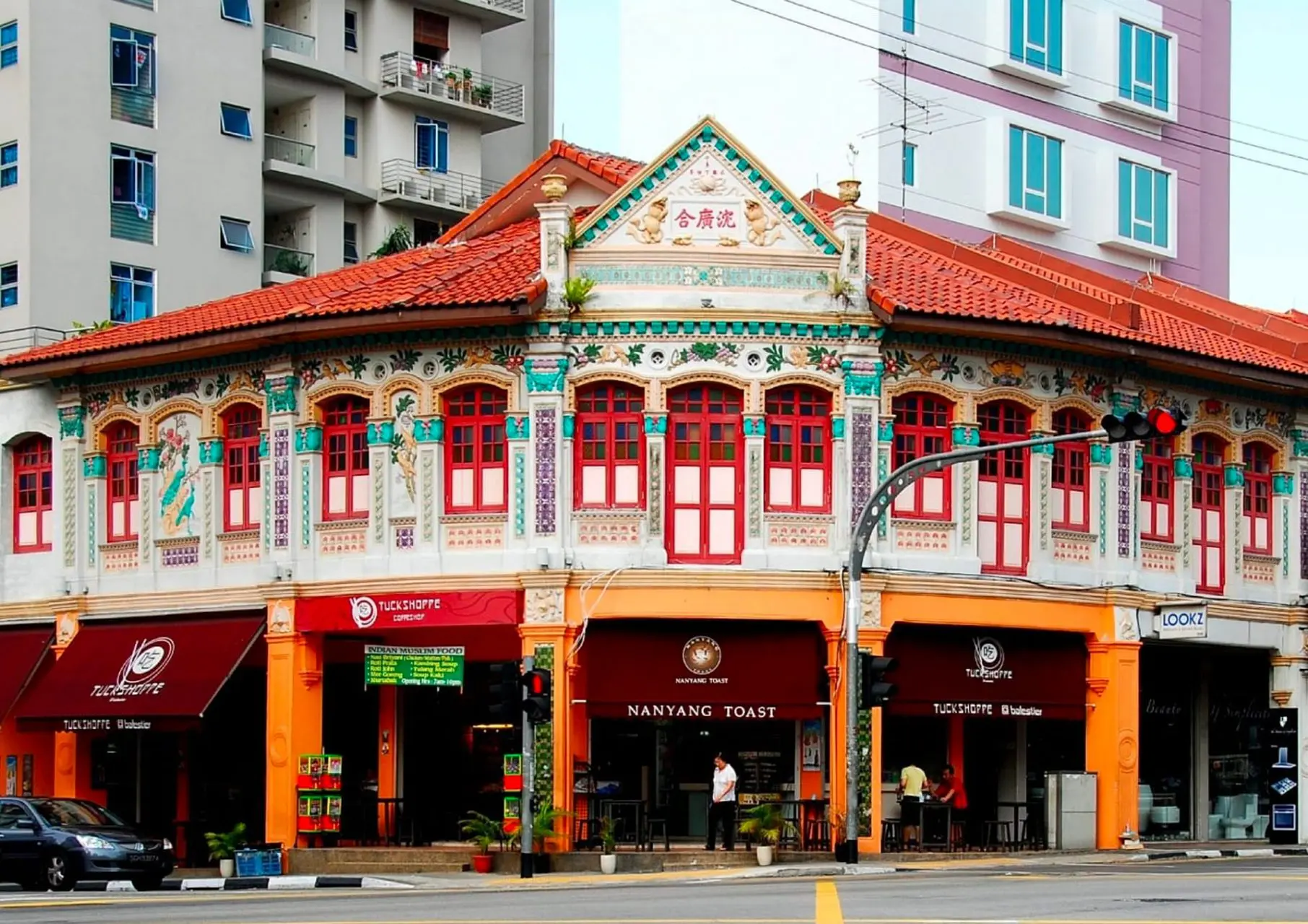 Photo credit: Instagram HoneyKids Asia
Balestier, a neighbourhood steeped in Singaporean history, is recognized for its diverse array of shophouses, many of which hark back to the early 20th century. These structures showcase a blend of architectural styles from different eras, reflecting the rich multiculturalism of the area.
What adds to Balestier's charm is its reputation as a hub for lighting shops, where various lighting fixtures can be found, ranging from traditional to contemporary designs. Besides its commercial appeal, Balestier is celebrated for its culinary scene, offering an array of local delicacies that attract food enthusiasts. This mix of historical architecture, unique retail experiences, and a vibrant food culture makes Balestier a distinctive neighbourhood in Singapore. 
Reason to invest in Balestier …

The presence of these historic shophouses and the area's commercial and culinary vibrancy create an appealing proposition for those looking to invest in property enriched with local character and potential for commercial success.
Bugis: Vibrant Blend of Tradition and Trendiness
In the heart of Singapore, the Bugis area is a lively fusion of historical allure and contemporary chic. Known for its colourful shophouses, Bugis has transformed from traditional residences to a trendy enclave of boutiques, cafes and bars. With their heritage facades and modern interiors, these buildings create a dynamic atmosphere that appeals to locals and tourists alike.
Bugis stands out for its unique mix of fashion, art, and dining, offering an eclectic range of experiences, from artisanal coffee to international cuisines. The juxtaposition of the old and the new gives the area a distinctive charm, making it a hub for cultural activities and community events. It's a hub for younger generations of Singaporeans.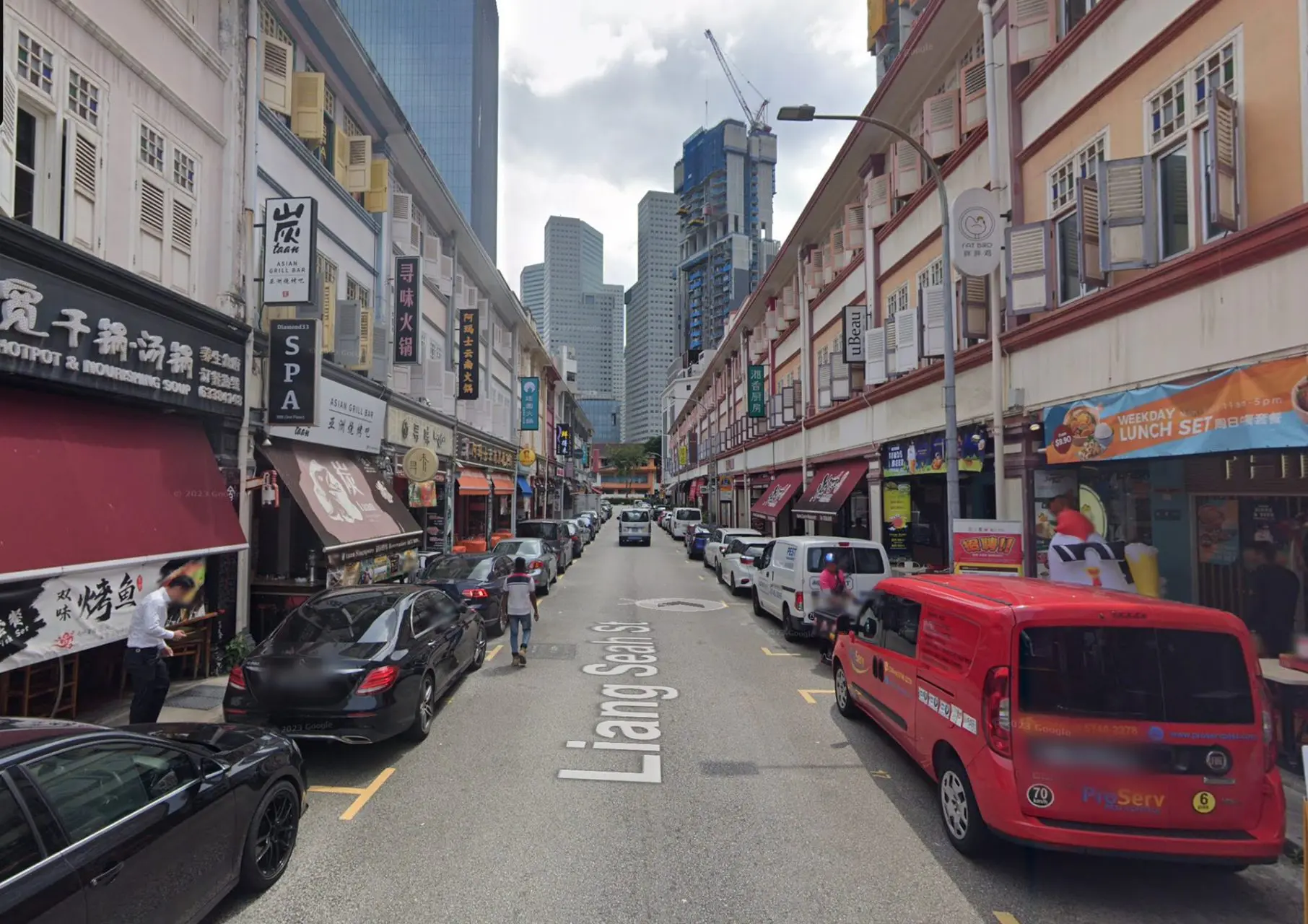 Photo credit: GoogleMaps
Reason to invest in this area …

Investing in a Bugis shophouse is more than a property acquisition; it's an entry into a vibrant community that celebrates Singapore's multicultural spirit while embracing modern trends. Whether for business or residential purposes, these properties promise enduring appeal.
Boat Quay, Riverside Elegance with a Lively Twist
Nestled alongside the Singapore River, Boat Quay is a dynamic precinct that beautifully intertwines its rich historical heritage with the pulsating energy of modern urban life. Located near Singapore's Central Business District (CBD), this area is a distinctive blend of old-world charm and contemporary vibrancy.
The strategic location of Boat Quay, being just a short stroll from the heart of Singapore's financial hub, adds considerable value. Professionals working in the CBD often flock to this waterfront area for leisure and networking, creating a robust market for businesses and investors. The proximity to the CBD also means that Boat Quay benefits from constant foot traffic, ensuring visibility and viability for commercial ventures.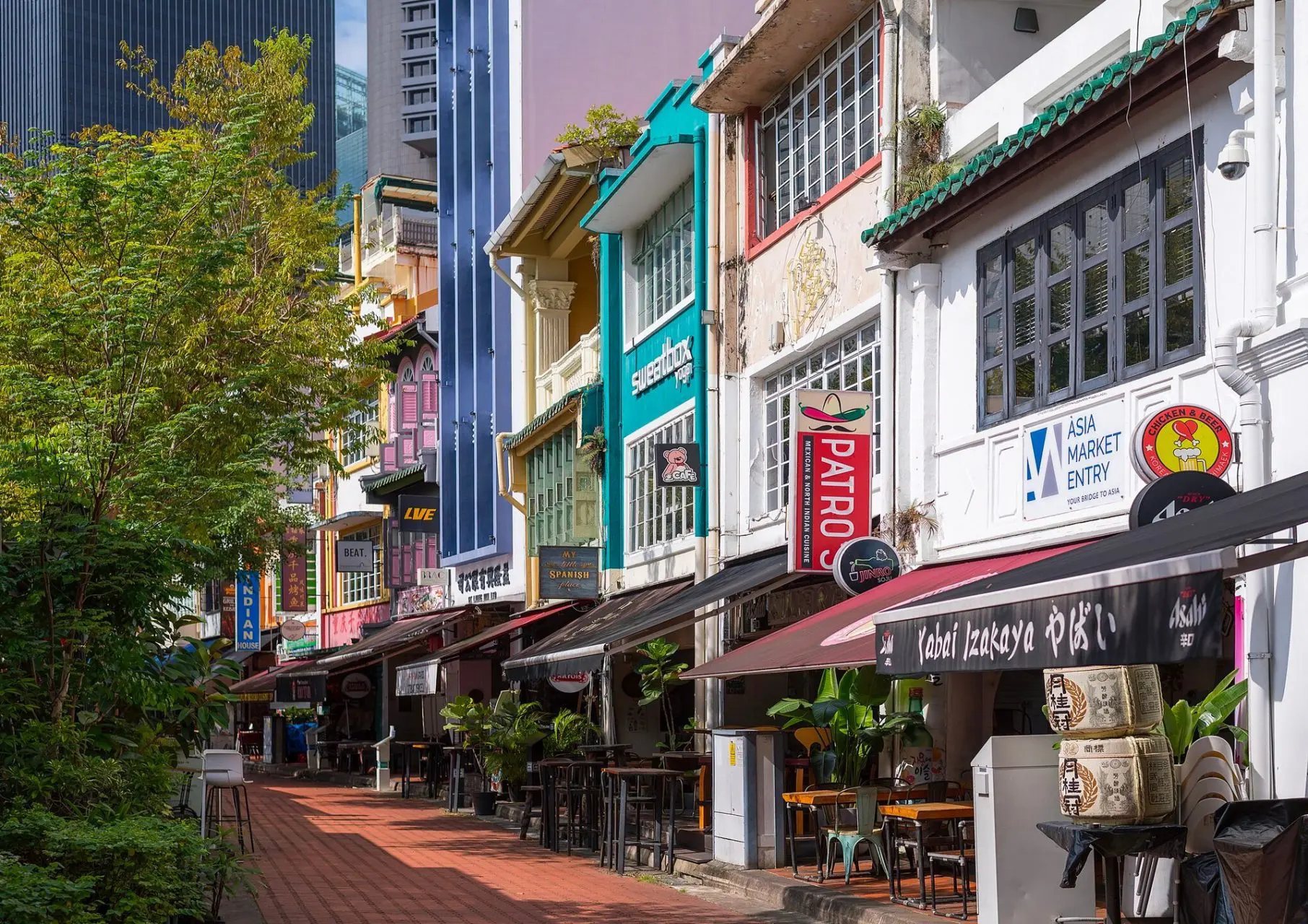 Reason to invest in this area …

Given their popularity and strategic riverside location, the shophouses here present lucrative opportunities, especially for businesses catering to the entertainment and dining sector, as it's the perfect after-work spot for the financial elite.
Cairnhill, Serene Elegance in the Heart of the City
While less heralded than its neighbour Emerald Hill, Cairnhill in Singapore's prime district offers its charm with rows of enchanting old shophouses. These properties blend historical allure with contemporary conveniences, appealing to those seeking a connection with Singapore's rich past in a more tranquil setting. 
The shophouses here have been meticulously restored, allowing modern living while preserving their historical essence.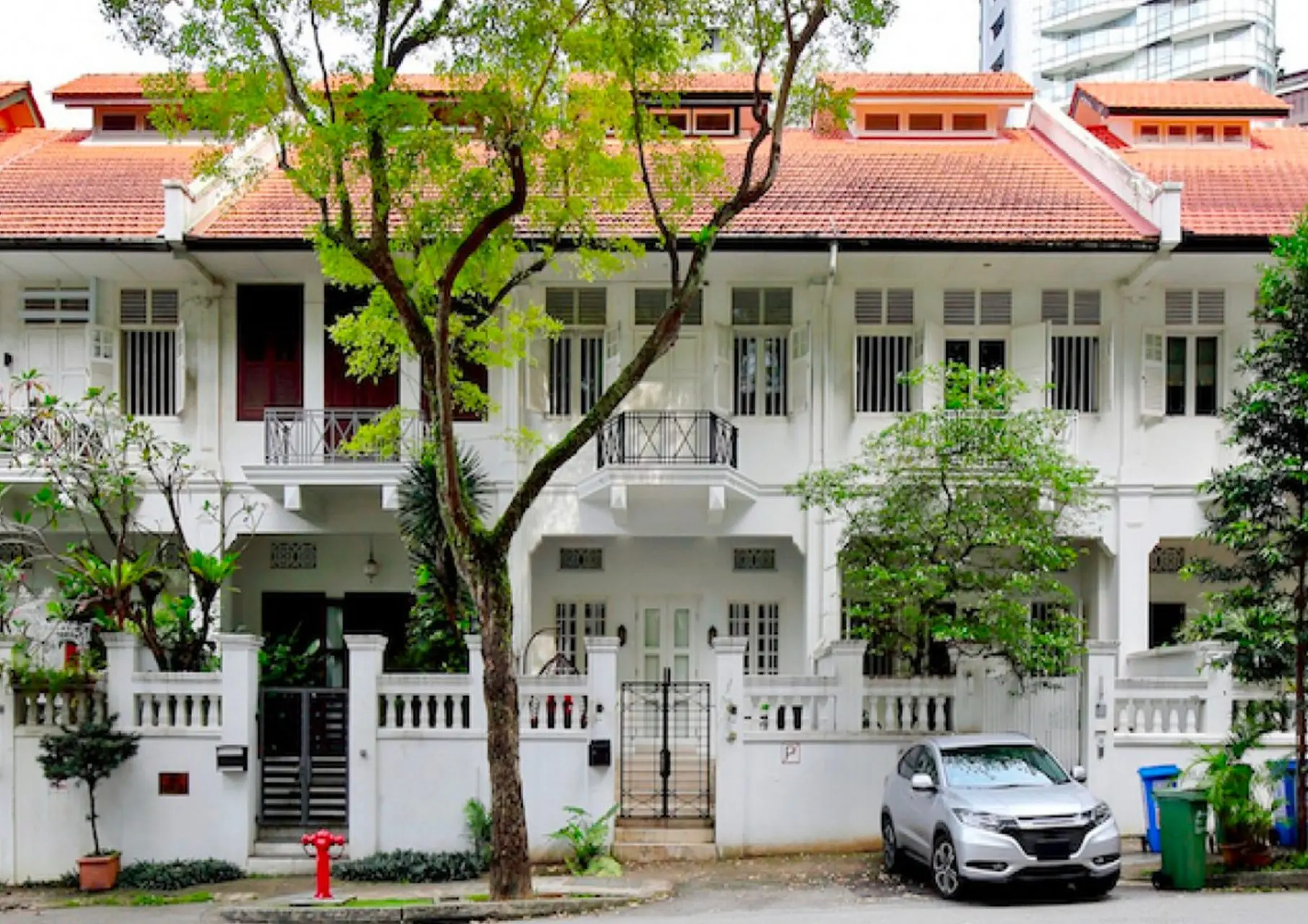 Photo credit: EdgeProp
Reason to invest in this area …
The location's proximity to the bustling Orchard Road amplifies its appeal, providing a quiet retreat just a stone's throw from one of Singapore's most dynamic areas.
Chinatown, A Colourful Mosaic of Singapore's Past
Chinatown's shophouses, characterised by their intricate architectural details, are emblematic of the area's deep-rooted heritage. Today, these structures are more than just architectural marvels; they are bustling hubs of activity, housing a diverse array of businesses, local eateries and cultural attractions.
Chinatown's shophouses are residential spaces and serve as commercial properties, hosting various businesses from trendy boutiques to traditional shops. The area is a popular destination for tourists and locals, drawn by its unique cultural experience, vibrant street life and culinary delights. As such, these shophouses present valuable business opportunities capitalising on the high foot traffic and the area's ever-growing popularity.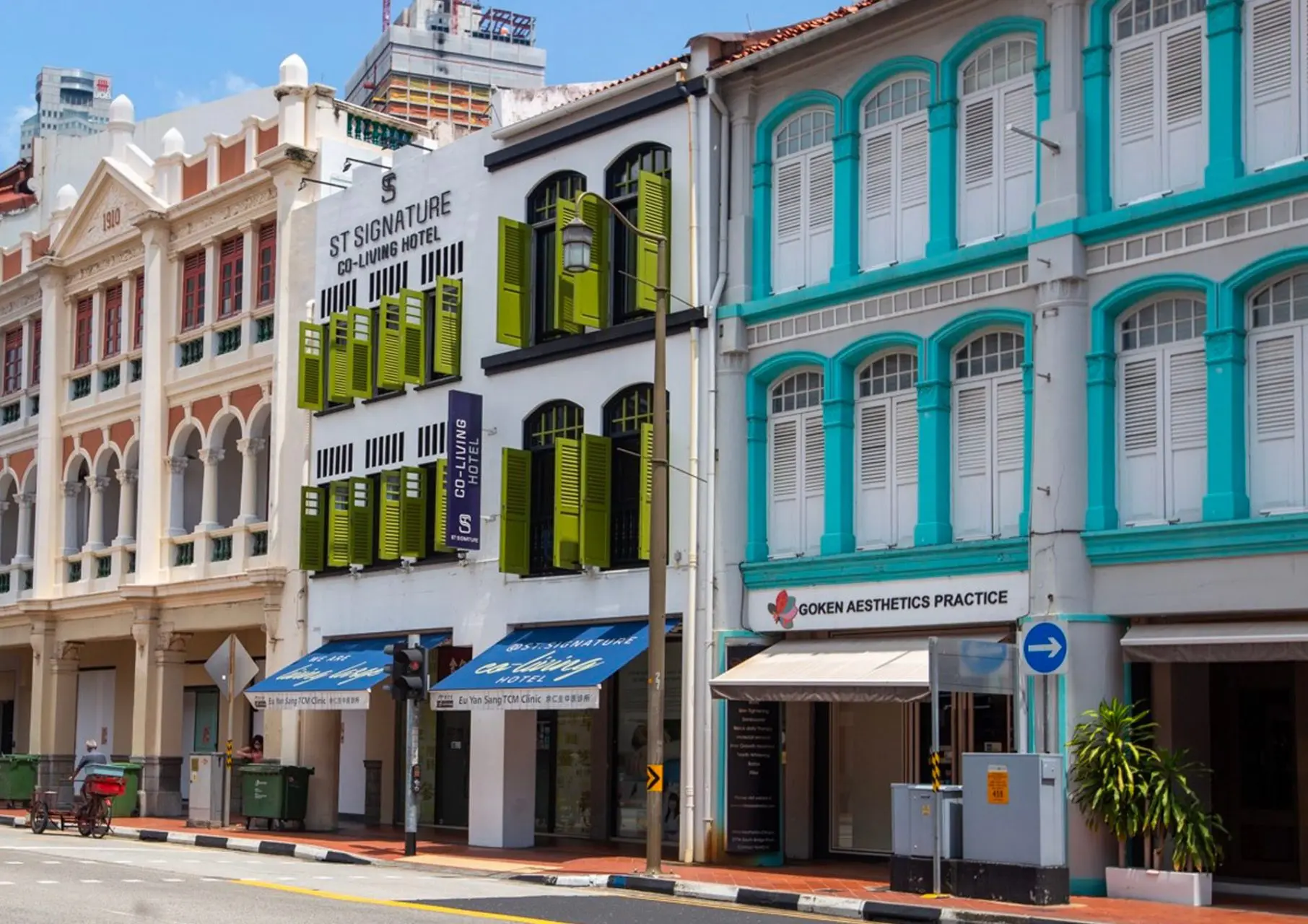 Photo credit: SethLui.com
Reason to invest in this area …

The area's ongoing popularity and the limited number of these heritage properties often translate into strong value retention over time. However, as with all heritage properties, potential investors should be mindful of the conservation guidelines and maintenance requirements that govern these historic buildings.
Club Street, Chic and Trendy Urban Escape
The shophouses in Club Street are more than just buildings; they are pieces of history modernised to meet contemporary needs, serving as both residential and commercial spaces. This vibrant street is especially lively during the evenings and weekends, attracting a mix of locals and tourists.
Club Street is unique because these properties cater to various uses, from trendy dining spots to chic retail outlets and even cosy residential units. The high demand and limited supply of such distinctive properties often lead to stable or appreciating values, making them appealing investment options. 
Contributing to their allure is the area's status as part of a conservation project, ensuring that these shophouses' historical and aesthetic significance is maintained.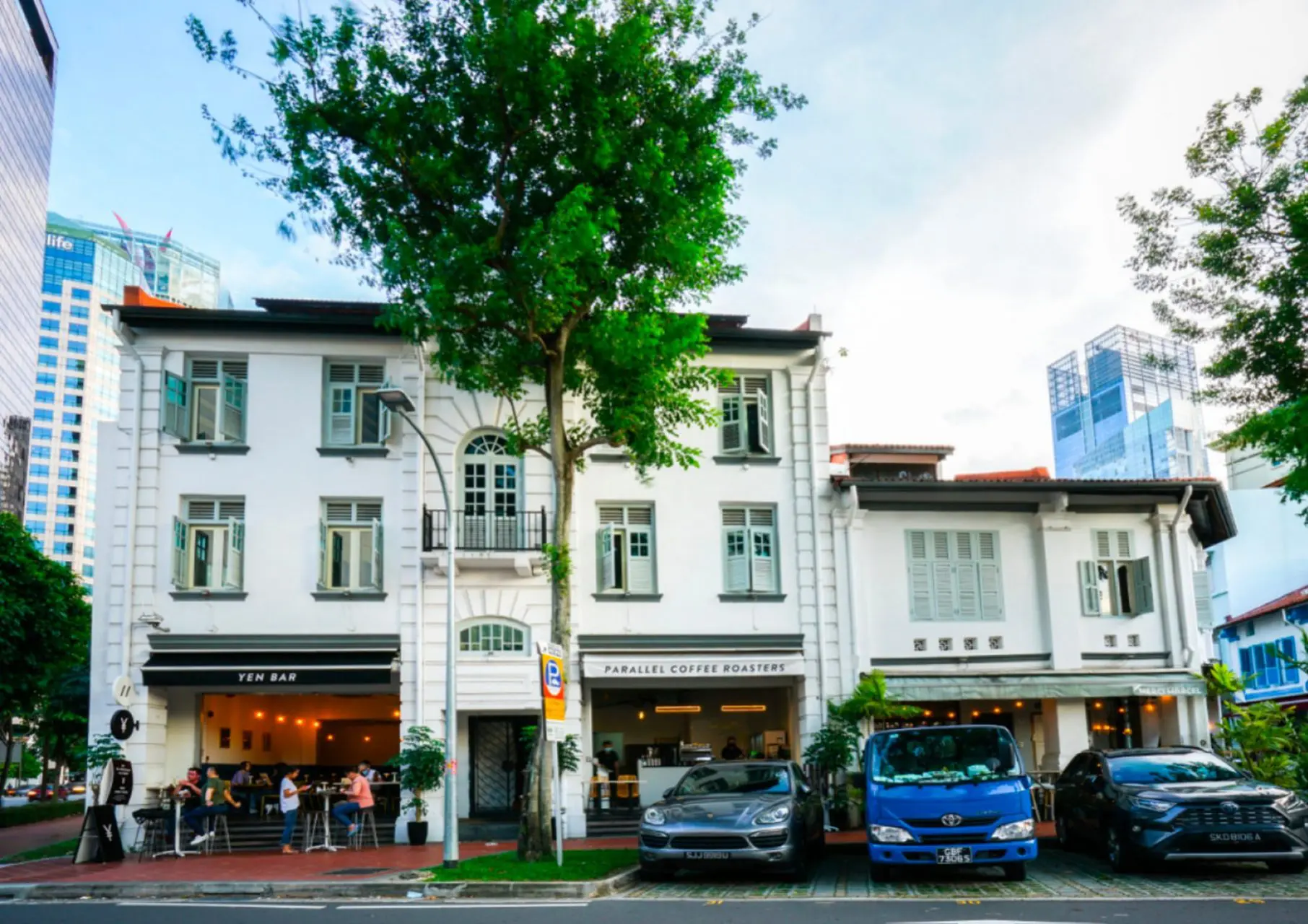 Photo credit: EdgeProp
Reason to invest in this area …
Club Street presents an ideal opportunity for investors seeking to capitalise on a property that offers a taste of Singapore's rich history and culture.
Emerald Hill, Picturesque Peranakan Charm
Emerald Hill is renowned for its beautifully preserved Peranakan-style shophouses that exude historic charm and aesthetic appeal. Located near the vibrant Orchard Road, Emerald Hill offers a picturesque and peaceful ambience juxtaposed against the backdrop of Singapore's busiest shopping area. 
The shophouses in this area are highly sought after, not just for their residential allure but also for the commercial opportunities they present. They attract buyers and investors who appreciate the unique combination of history, culture and exclusivity. 
The proximity to Orchard Road, a central hub for tourists and locals alike, adds significant value to properties in Emerald Hill. This area is ideal for those looking to invest in a part of Singapore's heritage, offering the benefits of modern living in a historic setting.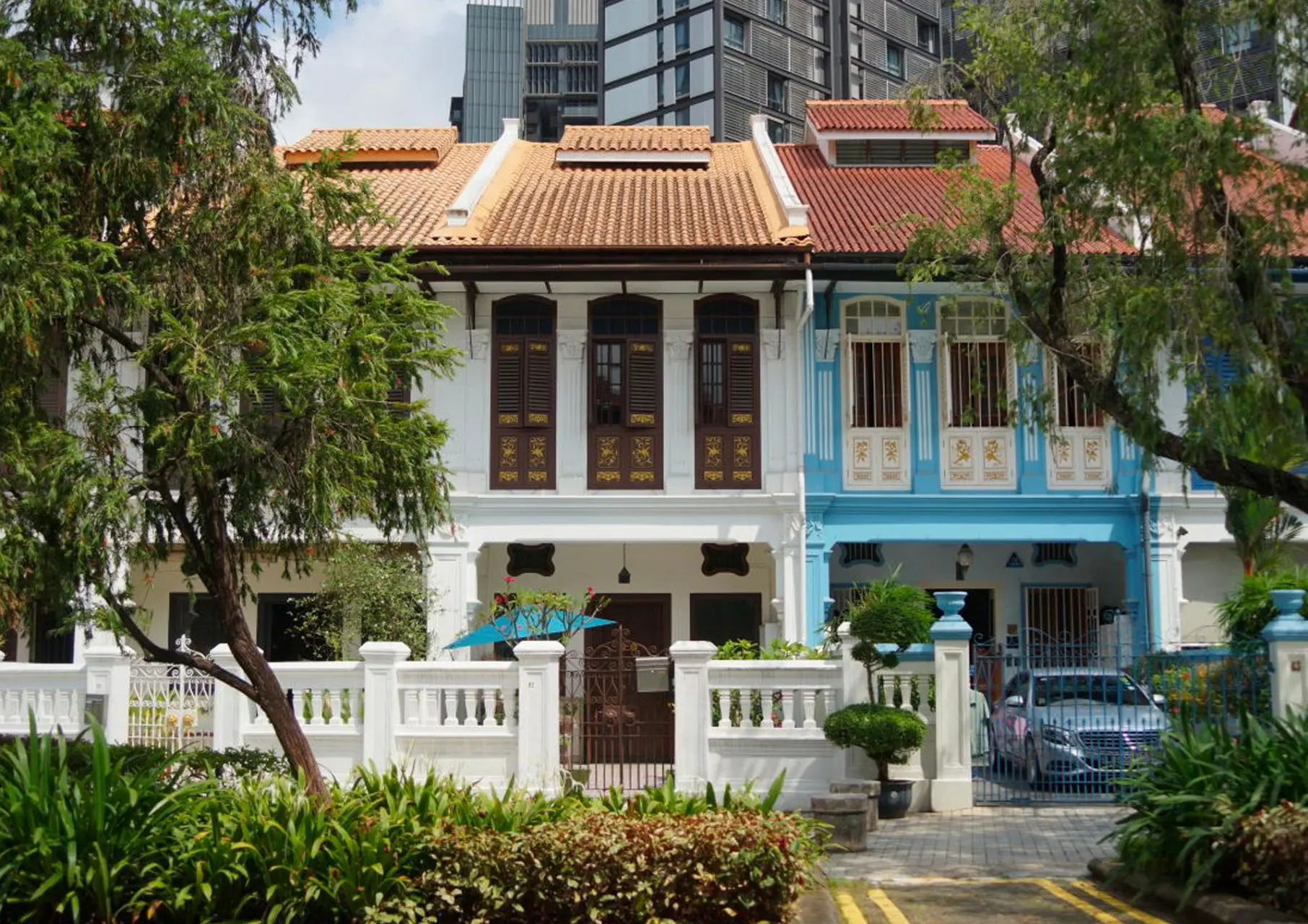 Photo credit: YahooLife!
Reason to invest in this area …
These shophouses' rarity, historical significance, and location in a prime district contribute to their high-value preservation.
Geylang, Eclectic Energy and Culinary Delights
In Geylang, a dynamic district of Singapore, the traditional shophouses contribute significantly to the area's historical allure. These well-preserved structures stand as testaments to Singapore's architectural heritage, blending seamlessly with the neighbourhood's contemporary urban fabric. Geylang is renowned for its distinctive architecture, vibrant nightlife and illustrious food scene.
The shophouses in Geylang, often bustling with activity, house various businesses, ranging from local eateries to unique shops. The area's reputation as a food haven, offering some of the best local cuisine in Singapore, draws a constant stream of visitors and food enthusiasts.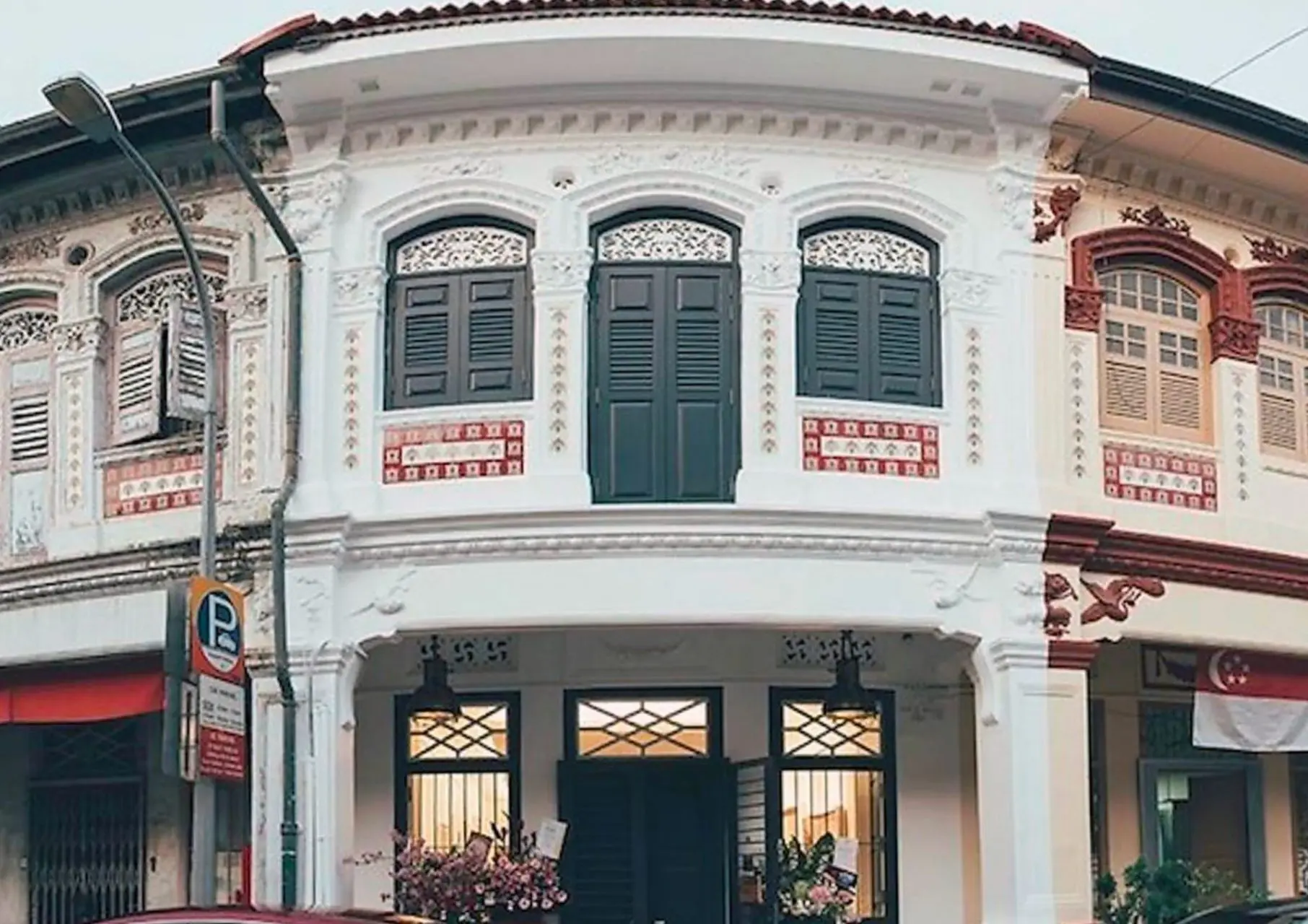 Photo credit: TimeOut Singapore
Reason to invest in this area …
The combination of historical charm, commercial vitality, and culinary diversity makes Geylang's shophouses attractive to investors and entrepreneurs as the area is becoming more 'gentrified'. They represent an opportunity to own a piece of Singapore's heritage while benefiting from the area's ongoing commercial activity and popularity.
Kampong Glam, A Trendy Testament to Rich Heritage
Kampong Glam, particularly around Arab Street and Haji Lane, stands out as a culturally rich and fashionable area in Singapore, featuring an array of beautifully preserved shophouses. Historically the seat of the Malay aristocracy, this neighbourhood has transformed into a vibrant hub for contemporary urban culture, hosting trendy boutiques, quaint cafes, and lively bars.
The shophouses in Kampong Glam are architectural treasures, reflecting the area's rich history and cultural diversity. Their intricate facades and traditional designs are juxtaposed with the modern, creative businesses they now house. This blend of old and new gives the area a unique charm and character, attracting locals and tourists alike.
Investing in a shophouse in Kampong Glam can be particularly appealing due to the area's popularity as a lifestyle destination. 
Photo credit: Bibik Gourmand
Reason to invest in this area …
The neighbourhood's historical significance, artistic atmosphere, and commercial viability make it a unique investment opportunity. Properties here represent Singapore's cultural heritage and provide potential for sustainable commercial success, given the area's continuous appeal and foot traffic.
Joo Chiat/Katong, Vibrant Reflections of Peranakan Culture
Joo Chiat and Katong, renowned for their strong Peranakan heritage, are areas in Singapore where the vibrant culture is vividly reflected in the architecture and atmosphere. The shophouses here are particularly notable for their distinctive and intricate designs, embellished with colourful tiles and detailed facades that showcase the unique Peranakan aesthetic.
These neighbourhoods are not just visually appealing; they are also cultural hotspots, rich in history and tradition. The Peranakan influence extends beyond architecture into the local cuisine, shops, and community spirit. This deep-rooted cultural identity makes Joo Chiat and Katong more than just residential areas; they are living museums of Peranakan history and lifestyle.
For investors and buyers, a shophouse in Joo Chiat or Katong isn't just a property; it's a piece of cultural heritage. These shophouses' unique charm and character and the area's popularity among locals and tourists make them highly desirable.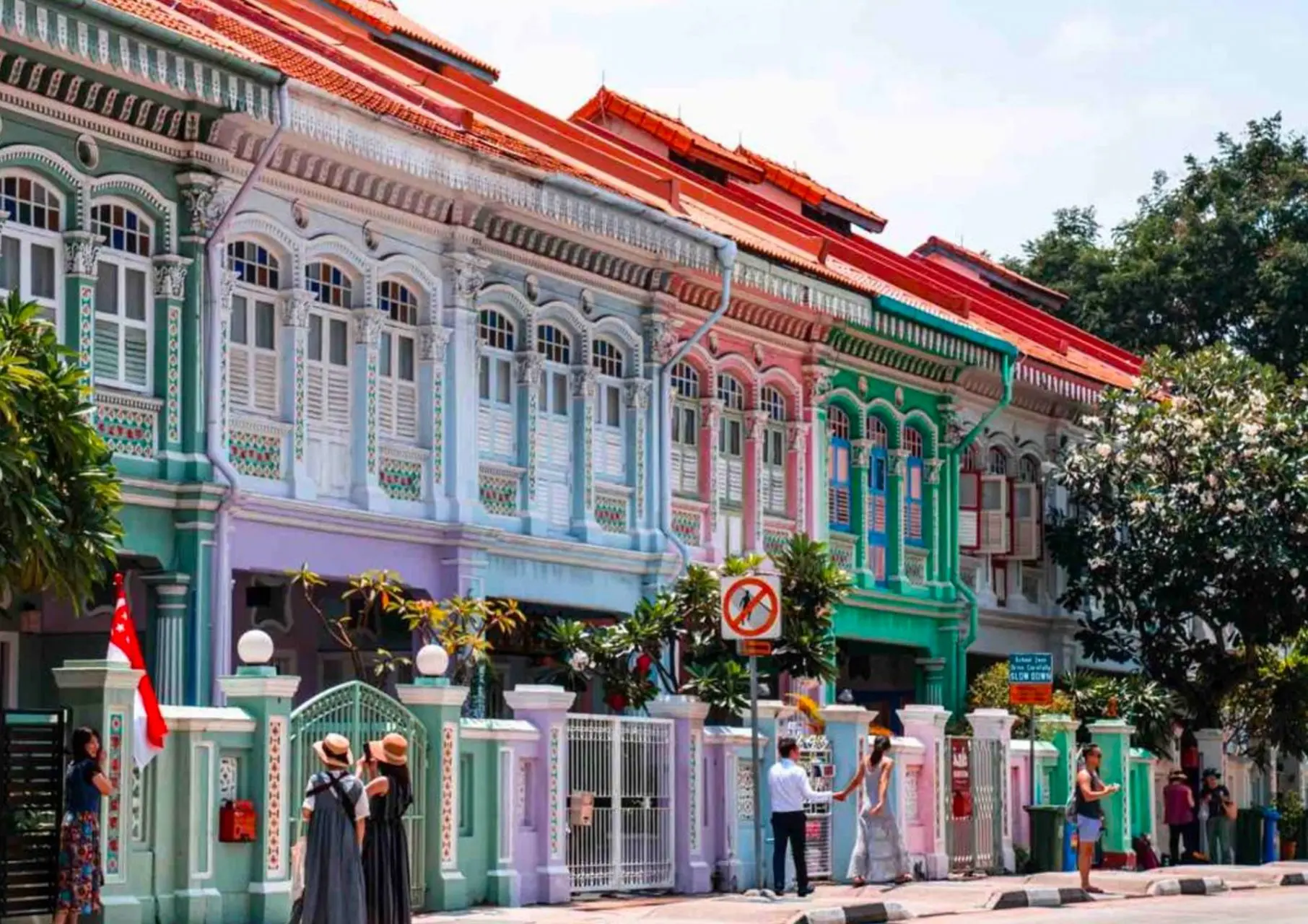 Photo credit: Sassy Mama Singapore
Reason to invest in this area …
These properties often attract those keen on owning a part of Singapore's rich cultural tapestry, which can be a wise investment choice. Their appeal is further enhanced by the growing interest in unique, culturally significant properties, making them potentially profitable investments in Singapore's dynamic real estate market.
Little India, A Kaleidoscope of Colors and Cultures
Little India in Singapore is a kaleidoscope of vibrant colours and bustling activity, mirrored perfectly in its collection of shophouses. These structures are more than just buildings; they embody the area's rich Indian heritage. The shophouses, characterised by their vivid hues and ornate details, create a visual feast that captivates residents and visitors alike.
These buildings are essential not only for their aesthetic appeal but also for their role as the backbone of the community. They house a variety of traditional businesses, shops, and eateries, offering everything from authentic Indian fabrics and jewellery to a range of culinary delights that epitomise Indian cuisine. This makes Little India a destination for those seeking an immersive cultural experience.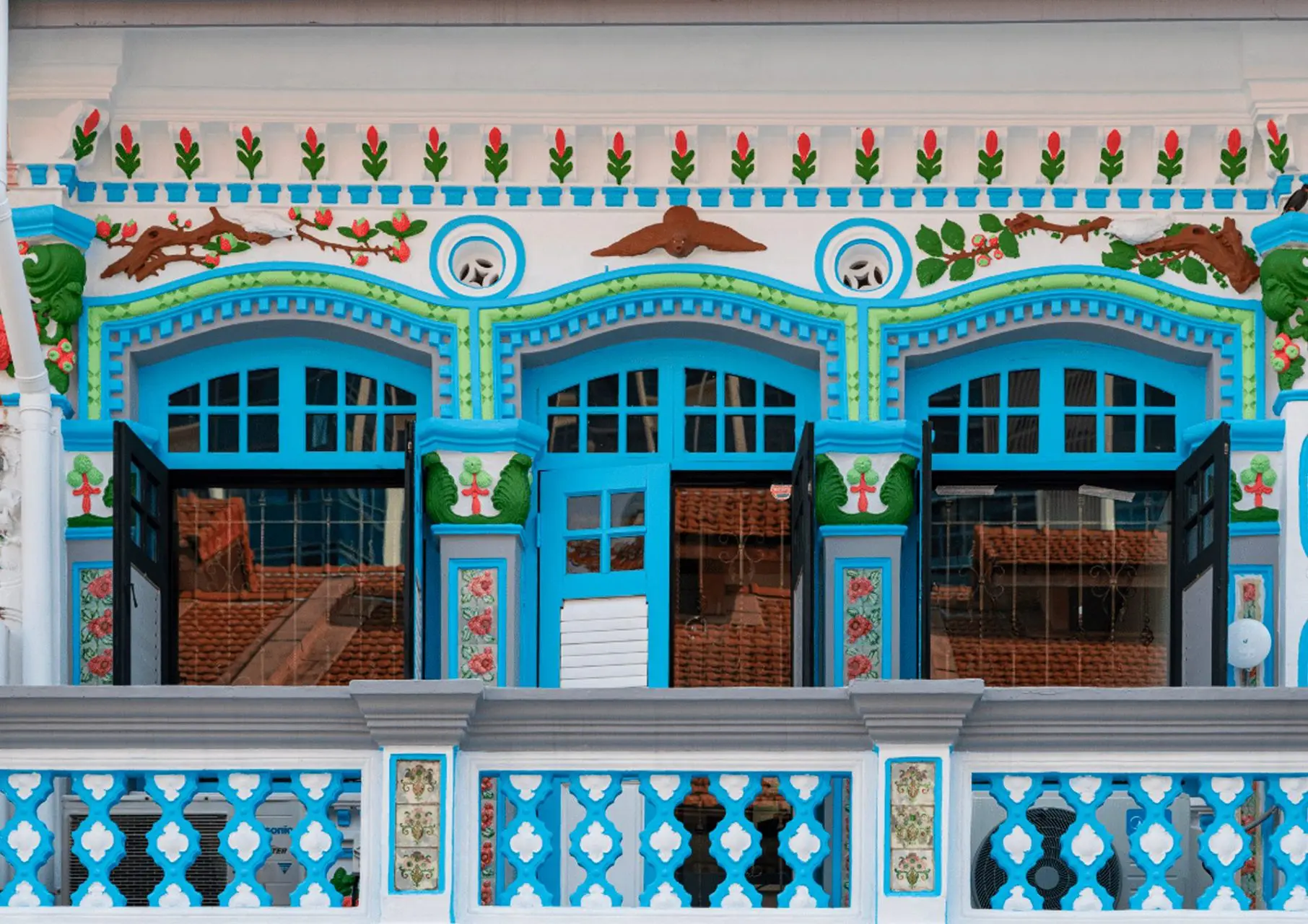 Photo credit: Secret Singapore
Reason to invest in this area …
The area's ongoing popularity as a tourist destination and its importance to the local Indian community ensure a constant flow of visitors and potential customers. 
Telok Ayer, Historical Elegance Amidst Urban Bustle
Telok Ayer, nestled in the heart of Singapore's Central Business District, is a testament to the city's ability to harmoniously blend the past with the present. This area is distinguished by its rows of historic shophouses that have been meticulously restored. Today, these shophouses have taken on new life, housing upscale restaurants, trendy bars, and modern offices.
The transformation of these shophouses into contemporary spaces has retained their historical significance. Instead, it has enhanced its appeal, offering a unique juxtaposition of old-world charm and modern sophistication. This blend makes Telok Ayer a hub for business and a cultural and lifestyle destination.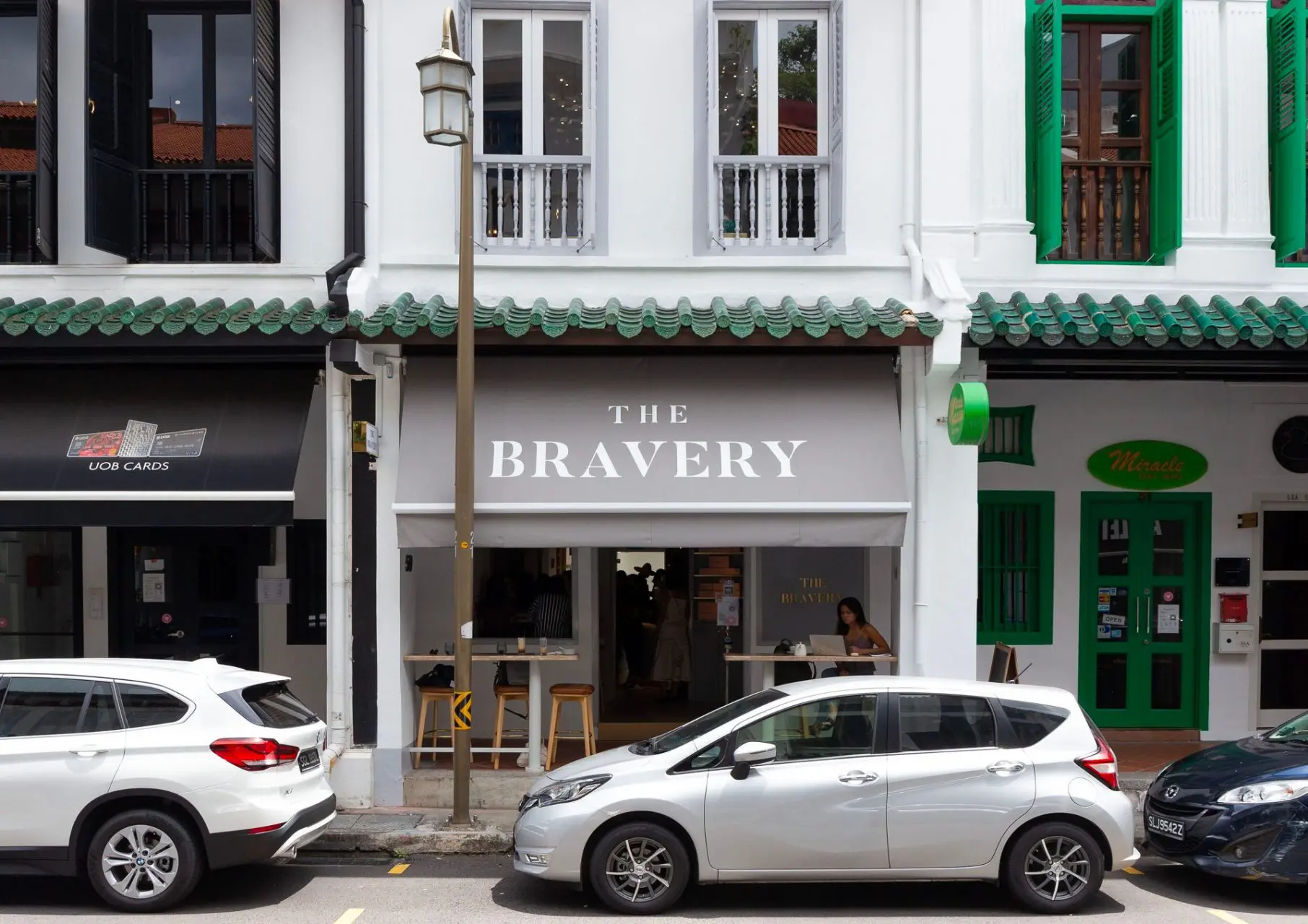 Photo credit: AllPress Espresso
Reason to invest in this area …
For investors and businesses, Telok Ayer presents a unique opportunity. The prime location in the business district ensures a steady influx of professionals and visitors, offering high visibility and foot traffic. This makes properties in the area particularly attractive for commercial ventures like fine dining, speciality bars, or boutique corporate offices.
Tanjong Pagar, A Blend of Traditional and Modern Lifestyles
Tanjong Pagar is a vibrant Singapore district renowned for its unique blend of cultural heritage and modern urban living. The area is particularly noted for its traditional shophouses, which now house various Korean restaurants, giving it a distinct identity in Singapore's culinary landscape. These shophouses, with their historic facades and contemporary interiors, contribute significantly to the area's charm and appeal.
Beyond its reputation as a haven for Korean cuisine, Tanjong Pagar also presents a diverse mix of businesses and residential spaces. This multifaceted nature of the area makes it a dynamic neighbourhood, catering to a wide range of preferences and lifestyles. Local and international businesses alongside residential units add to the area's vibrancy, creating a lively urban atmosphere.
Photo credit: Google Maps
Reason to invest in this area …
The strategic location of Tanjong Pagar, coupled with its cultural and historical significance, enhances its desirability for both commercial and residential investments. The area's ongoing development and transformation ensure that it remains a key player in Singapore's landscape.
Tiong Bahru, Art Deco Charm Meets Contemporary Chic
Tiong Bahru, one of Singapore's oldest residential neighbourhoods, stands out for its unique blend of historical charm and contemporary flair. This area is distinguished by its Art Deco-style shophouses, a distinct architectural feature that adds a touch of nostalgia and elegance to the neighbourhood. These shophouses, with their streamlined facades and curved corners, are a testament to Singapore's architectural evolution.
In recent years, Tiong Bahru has become a hub for hip cafes, indie bookstores and boutique shops. This infusion of modern, trendy businesses into the historically rich backdrop has made Tiong Bahru a favourite destination for locals and tourists. The area offers a tranquil escape from the city's hustle and bustle while providing a vibrant and lively atmosphere.
The blend of old-world charm and modern amenities makes Tiong Bahru particularly appealing to a younger, more creative crowd. The unique dining options, creative retail outlets, and cultural spots contribute to the neighbourhood's growing popularity as a lifestyle destination.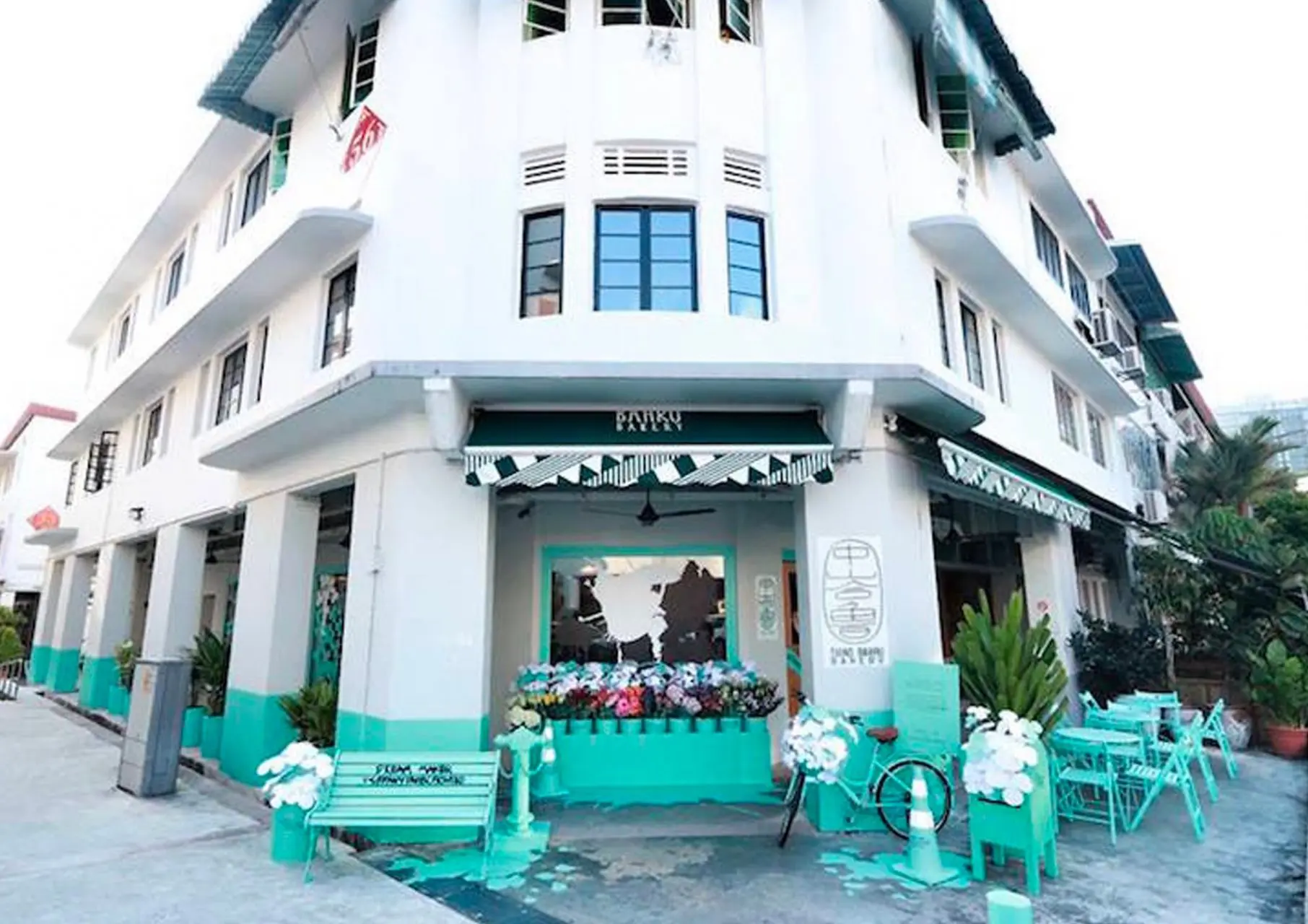 Photo credit: Sassy Mama Singapore
Reason to invest in this area …
The unique appeal of the Art Deco shophouses, especially when paired with the vibrant community life and the area's growing reputation as a trendy locale, ensures that properties here are not just living spaces but also investments in a highly sought-after lifestyle in modern Singapore.
Why Shophouses Are Expensive But Worth the Investment
Shophouses in Singapore command high prices due to their rarity, historical significance, and prime locations. As conservation buildings, they offer unique architectural charm and cultural value that can't be replicated in modern structures. Additionally, their proximity to central business districts,  functionalities of a Grade A office, residential living spaces and retail, yet with the charm and individuality that only historical buildings can offer and popular neighbourhoods, enhances their appeal for both commercial and residential use, driving up demand and, consequently, their market value.
Their strategic positions and proximity to major transport networks and urban amenities ensure that shophouses provide all the functionalities of a Grade A office, residential living spaces and retail, yet with the charm and individuality that only historical buildings can offer.
The unique architectural design of each shophouse, coupled with its self-contained configurations, has spurred a surge in both sales and rental demand, particularly in areas close to the CBD and up-and-coming neighbourhoods. 
The market's vibrancy is underscored by significant transactions, like the S$80 million sale of a row of shophouses in Boat Quay and another prime property fetching S$30 million earlier this year. With rental yields up from $5.87 per square foot (psf) just three years ago, with an average growth rate reaching $7.27 psf today (EdgeProp Market Trends, shophouses in prime areas represent an opportunity for investors.
Foreigners Can Purchase Shophouses in Singapore
Foreigners can purchase shophouses in Singapore, but with certain restrictions. Foreign individuals and entities are typically permitted to buy shophouses designated for commercial use. 
However, suppose the shophouse is zoned for residential use or falls under both residential and commercial categories. In that case, foreigners must obtain approval from the Singapore Land Authority under the Residential Property Act. This process involves additional criteria and considerations, emphasising the importance of understanding the specific zoning and regulatory requirements before proceeding with such investments.
If you're in the market for a shophouse, whether to purchase or lease, contact our experts at Singapore Luxury Homes.