Did you know that most of the
women in real estate
out there are moms? Women lead truly busy lives, and on this Mother's Day, the team at Singapore Luxury Homes (SLH) acknowledges the incredible women in our lives who balance multiple responsibilities each day as part of our second article in our '
Women Investors Series
'.
Whether managing careers, caring for children, the family and the household, or caring for ageing parents, our personal goals can often take a back seat to the demands of these responsibilities. As a 'mompreneur', COO and co-founder of SLH, my personal purpose is to empower women to take control of their financial futures and enjoy the luxury of peace of mind regarding financial security.
As we celebrate Mother's Day, I want to champion women and celebrate how being a mother has genuinely benefited my career journey and helped my clients achieve their dreams.
Women in business need to stick together (apologies to my male colleagues!). In real estate, mentoring is crucial as it allows aspiring property agents to learn the ins and outs of the industry. When I began my career, I longed for mentors who could guide me without forcing me to give up my identity as a woman to succeed in the real estate business. 
I understand the challenges and rewards of a career as a woman in real estate. Women have made strides, but there's still progress to be made. Today, our industry has come a long way, but we still need mentors who understand our unique language, experiences and perspectives as women. 
I place great importance on aligning my career with a thoughtful purpose as part of 'giving back'. It is essential to have mentors who can provide guidance and insights specific to the challenges women face in the business world. We must support each other to build connections and capacity through a peer network. By doing so, we can create a more inclusive and successful industry.
I draw on my experiences as a mother to guide young women seeking the next steps in their careers, whether it involves collaborating with other female leaders eager to share their talents, experiences and passions. I believe it's crucial to think about the future I want for my two daughters as they grow into their own careers in time to come. This idea helps me guide the next generation of female leaders in real estate and women entrepreneurs.
Authentic Connections & Collaborative Approach
Motherhood has given me a unique perspective on leadership and management. As a working mother, I have learnt to balance my professional and personal responsibilities with resilience and determination, traits that have proven invaluable in my career.
As someone who champions the progression of women in the workplace, I strongly believe that mothers especially, should receive recognition for their abilities and talent and the shared competencies in both areas of life that translate into the workplace, from collaboration and multitasking to resourcefulness.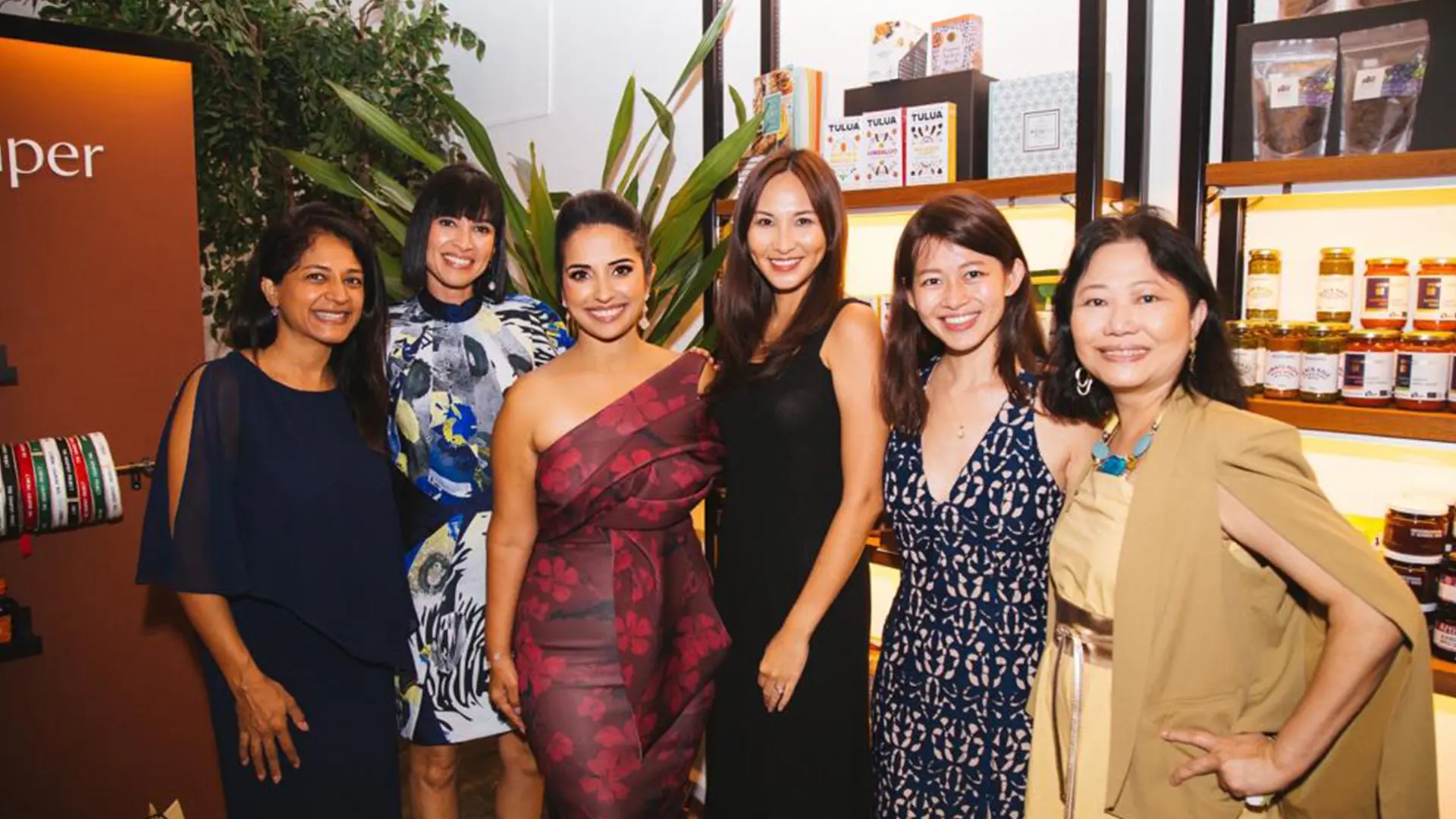 A McKinsey report revealed that diverse leadership teams perform better in profitability and women excel in the people-oriented 'soft skills' essential in an industry like real estate.
Empathy is one of these soft skills that I believe is inherent in women. It can be especially helpful when working with clients going through significant life transitions like selling a home, or investing in property. 
Women are known for their communication skills, and while this isn't to say that men can't communicate effectively, it's a societal norm that has been around for a while. As a mother, I've learnt the importance of active listening and helping my girls express themselves clearly. These skills have translated well into my professional life, particularly in negotiations and managing clients' expectations.
While some may view negotiation as adversarial, I see it as a form of collaboration that requires trust between parties. Bridging the gaps between homeowners, agents, lenders, and attorneys with competing priorities is a diverse skill that's essential for successful transactions.
Authenticity is key to building lasting relationships with clients. As a mother, my genuine desire to provide the best for my children translates into my work, creating a strong connection with my clients. The softer skills of building relationships with clients are crucial in my line of work. My natural attributes, like empathy and resourcefulness, allow me to connect with clients and anticipate their needs, leading to greater successful outcomes.
Inspire the Next Generation of Female Changemakers
As women become more financially empowered, they must also consider legacy planning. As a mother, I recognise the importance of securing my family's future. 
While there are many top female real estate agents, there are relatively few female real estate investors, which mirrors the gender disparity in stock market investing. According to DBS, women save better than men but invest less but hold more cash or low-yield deposit accounts. As a female property investor, I sympathise with the challenges many encounter in the intimidating world of investments, filled with intricate terminologies. Nonetheless, hesitation and apprehension towards investing can result in substantial financial losses for women.
To better advise clients, I pursued an International Coaching Federation (ICF) certification to enhance my ability to help my clients clarify their goals, make more informed decisions, and develop long-term investment strategies to help them build wealth. With this, it's no secret that women are on track to become on par with men in terms of wealth distribution (45 percent by 2030).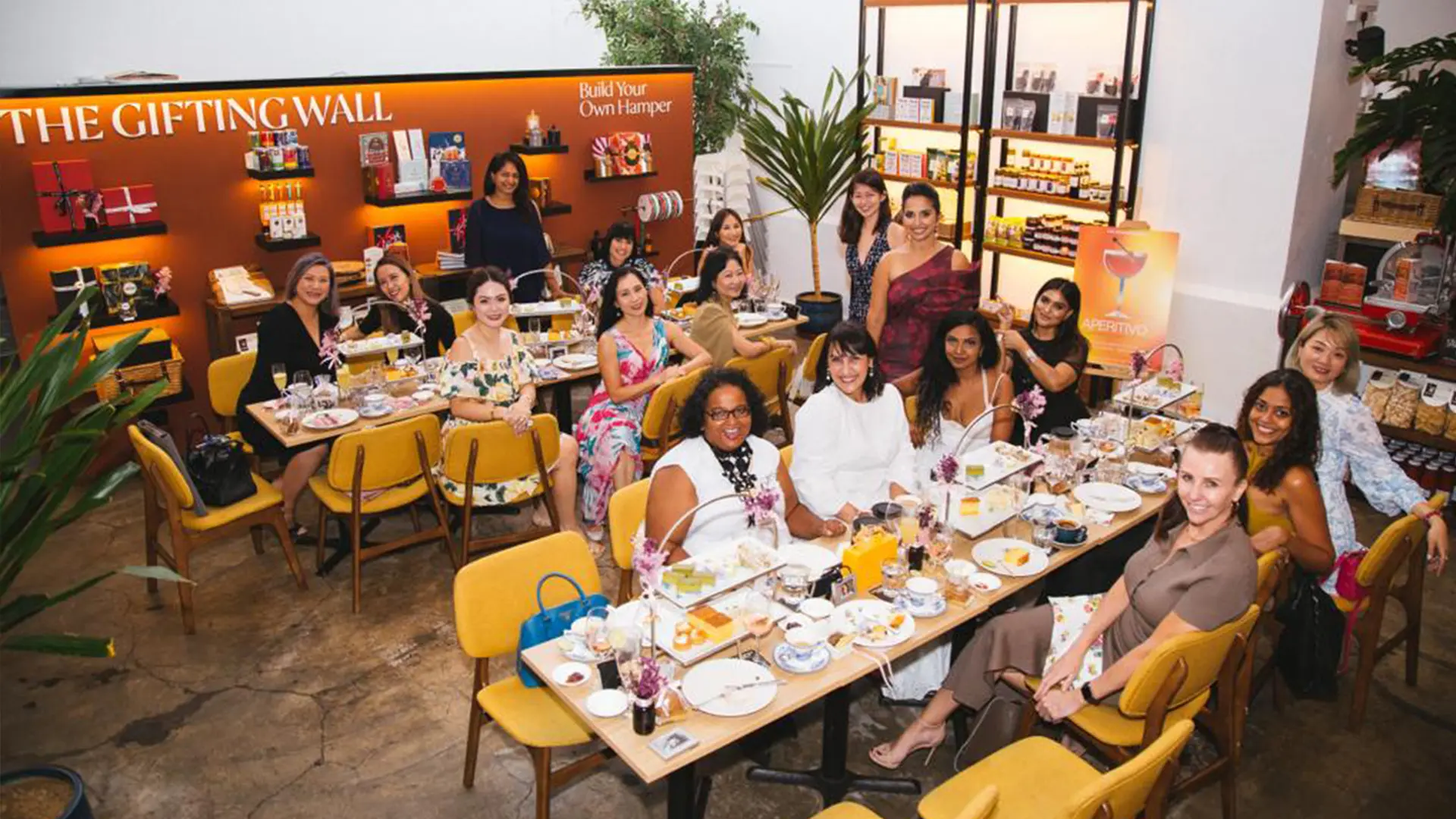 Women tend to invest with a sense of purpose that reflects their goals, values, and impact on society – a philosophy that resonates with my own purpose. I have observed, women typically view wealth as a means of security and prioritise financial stability. Women commonly define their legacy by passing down wealth to beneficiaries, or contributing to charities. However, legacy can encompass more than just wealth transfer. It also means having the ability to create positive change in the lives of others. 
I firmly believe it is our responsibility to leverage our influence, our voice and our shared wisdom to uplift the women entrepreneurs. We should unite the accomplished and emerging female leaders in the real estate industry, fostering authentic connections that ignite a spark of inspiration within the next generation of female trailblazers.
Respectfully,
Sunita Gill

Sunita Gill, COO and Co-Founder of Singapore Luxury Homes and Group Director at PropNex Realty, manages more than $1 billion in assets with clients worldwide seeking to grow their real estate portfolios. 
---
About Women Investors Series
This is the second in an ongoing multi-article series that will focus on inspiring stories about real estate investment for women. Each article will explore the unique journeys of different female investors, from their motivations for investing in real estate to the strategies they use to find and purchase properties to manage their investments.

Read the first article in the series: Women Investors Series: Real Estate Investing for Women Is Liberating.