How Is the Singapore Property Market? A Current Outlook
Let's talk about what's been happening in Singapore's real estate world during the first half of 2023. It's been a pretty lively time, with trends and shifting regulations shaking the property market up in all sorts of interesting ways. We're talking about how people are chasing their dream homes, how old shophouses are still holding their charm, and how the industrial scene is keeping its cool.
You see, this year's trends are like brushstrokes on a canvas, creating a colourful picture of what's possible. We're not just talking about numbers here – we're diving into the feelings that drive homebuyers, the stories behind commercial properties, and the rhythm of the non-landed home private home sector. And trust us, it's not just about buildings — it's about dreams, innovation, and the collective dreams of a nation. 
Singapore Luxury Homes (SLH) unravels the stories behind the numbers of H1 real estate trends and dives deep into property investment opportunities that are shaping the remainder of 2023 and beyond.
Insights into Q2 2023 Residential Real Estate Trends
The residential property market in Singapore is going through a period of change and adjustment. After a strong increase in property prices over the past two years and the implementation of measures to cool the market, there's now a more stable growth trend. The recent rise in interest rates has also exerted some downward pressure on home prices.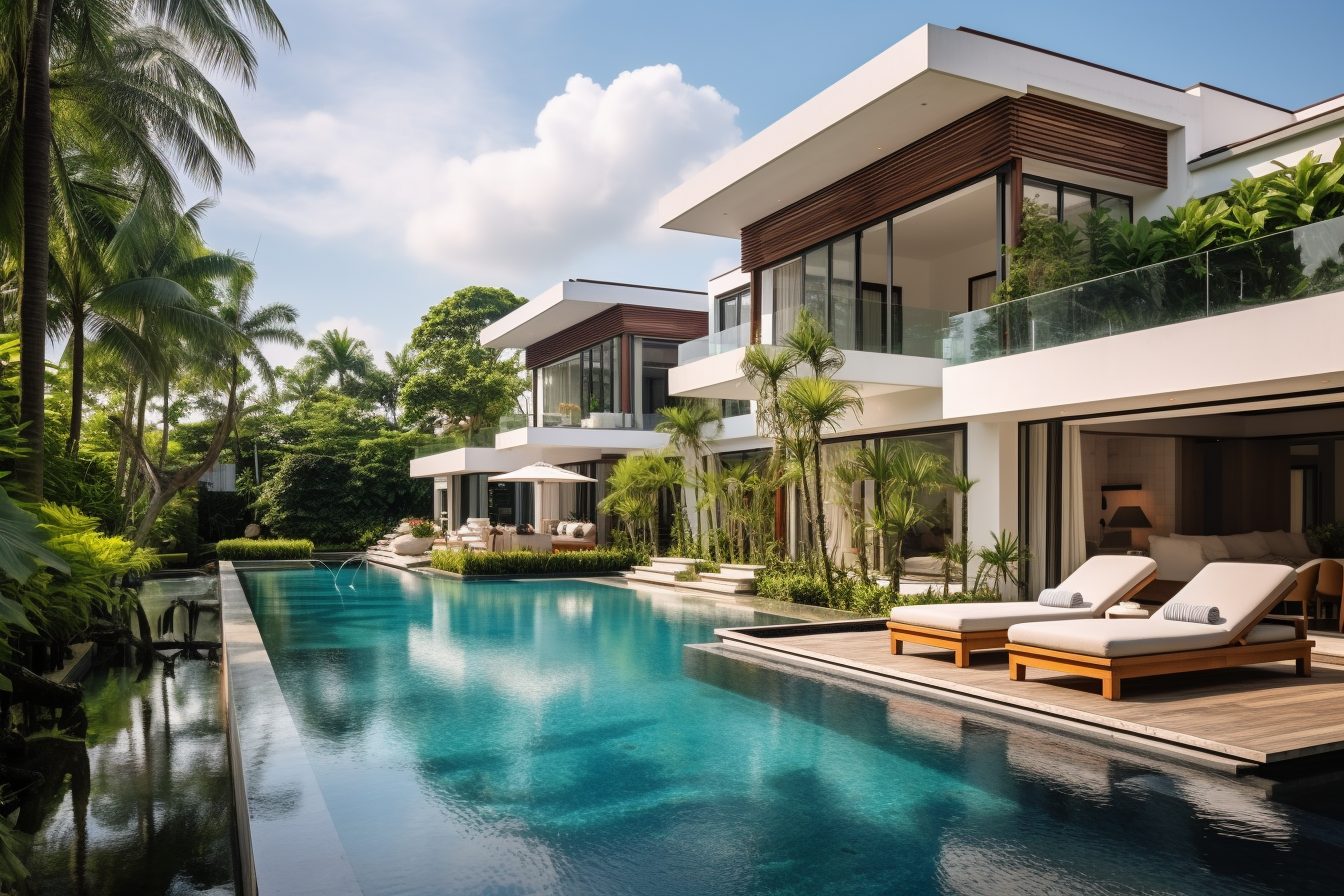 In the second quarter of 2023, the prices of private homes across all types of properties have shown a moderation in growth. This means that the pace of price increase has slowed down compared to the previous quarter. In fact, URA's flash estimates show that the overall prices of private homes have declined for the first time in three years, which is a departure from the consistent growth trend seen over the past few quarters. However, when compared to the end of 2022, there's still an increase in prices by 2.9%
Is the Singapore property market going down?  "We would say that different segments of the property market have experienced varying changes," says Sunita Gill, co-founder and COO of Singapore Luxury Homes.
The prices of landed homes have slightly increased, although not as rapidly as before decelerating from 5.8% in the previous quarter down to 0.1% QOQ.
PROPERTIES FOR SALE
On the other hand, homes in the Core Central Region (CCR) have seen a slower rate of price increase (0.3%) in the second quarter compared with the previous (0.8%), possibly due to fewer new property launches and some concerns about higher stamp duty rates for certain properties.
Looking ahead to the third quarter of 2023, there's anticipation for more new property launches, especially in areas with lower unsold stock. This could present good opportunities for buyers who have been waiting for suitable options, including Lentor Hills Residences, Grand Dunman, Pinetree Hill and TMW Maxwell.
TMW Maxwell is nestled at the very heart of the Central Business District. Explore the new property development.
Overall, experts predict that developers will sell approximately 7,250 new units this year compared to the previous year, while the resale market might experience slightly fewer sales due to higher interest rates and limited resale options. Despite the recent moderation in property prices, it's expected that they will continue to rise, although at a more modest rate, as the year progresses.
On the rental market front, the Singapore government's cooling measures are working to curb property speculation and stabilise the property market. These measures include higher stamp duties, stricter loan-to-value ratios and increased holding periods before resale. Such policies may deter potential buyers and investors, leading to a lower demand for luxury rentals.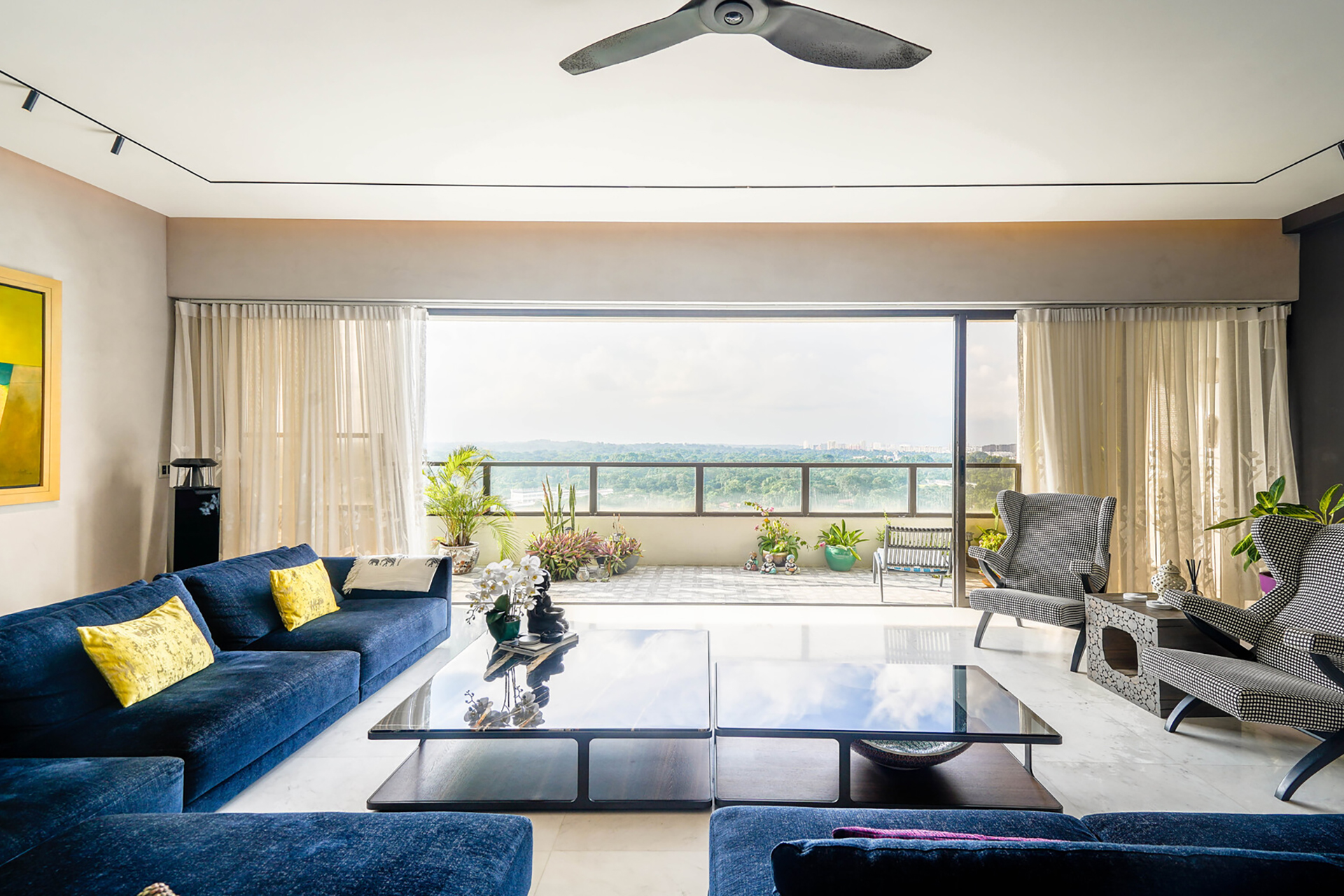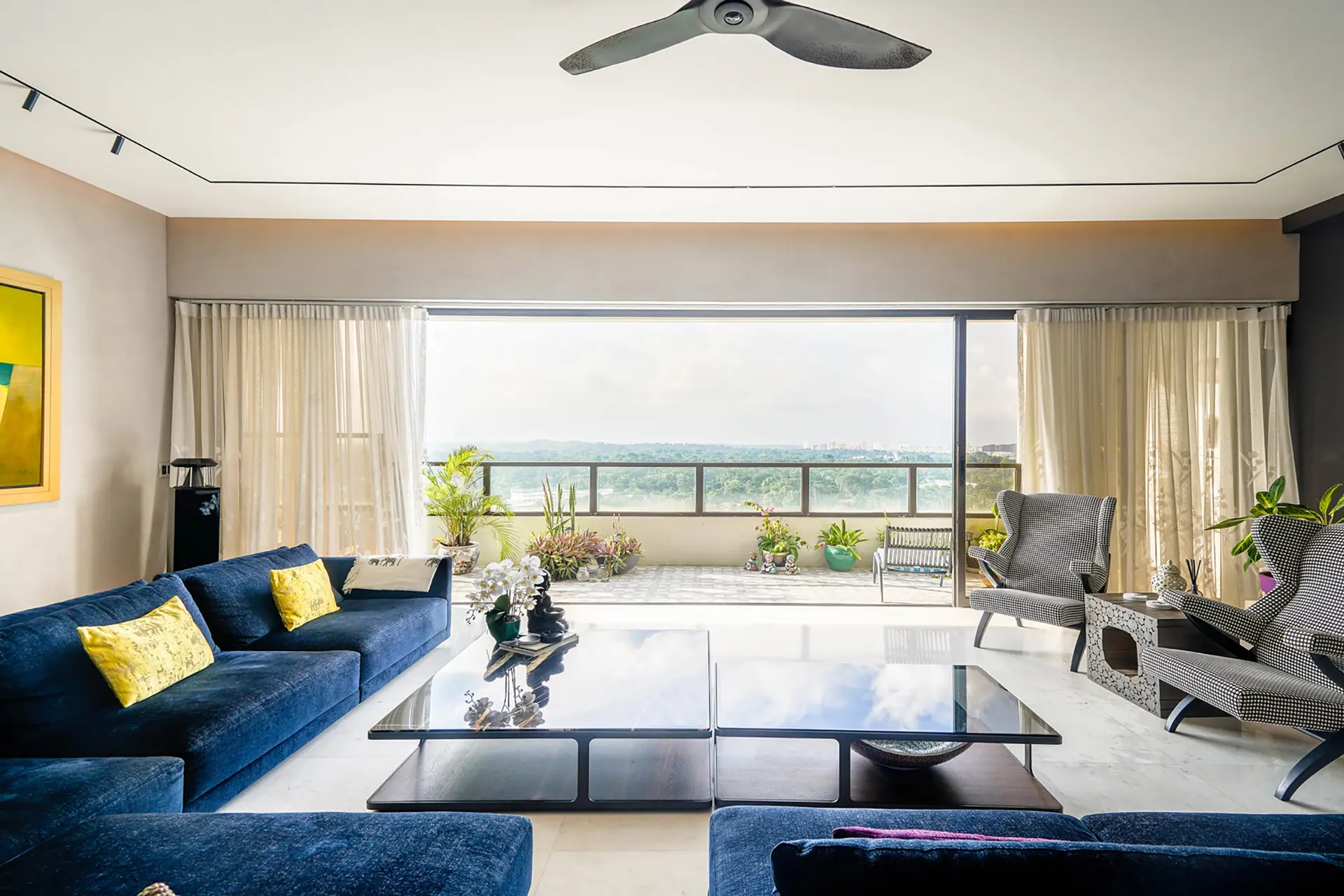 Wing on Life Garden Penthouse is a 7,050 sqft, 5-ensuite bedroom for lease in the prime district of Bukit Timah. Read more about the rental property.
Gill observes, "The luxury real estate market in Singapore may have become saturated recently with an abundance of high-end properties available for rent."
As the supply outstrips demand, property owners are compelled to lower rental prices to attract tenants, resulting in a downward trend in rental rates. "We are personally witnessing a reduction of 10-15% for properties listed for more than 2 months."
Homebuyer Sentiments Echo Caution and Confidence
With the overall residential trends in mind, let's shift this to take a glimpse into the minds of homebuyers, especially when the property market's waters aren't crystal clear. 
Interestingly, 56% of the individuals surveyed in a Home Buyers Sentiment Survey Report by PropNex are ready to dive into home-buying journeys, despite the market's air of uncertainty. The rest of the home buyers are considering holding off for a bit, driven mainly by concerns about elevated home prices and interest rates.
Zooming in on the city's various pockets, we've explored the price tags of homes. In the first half of this year, the going rate for new private homes in regions like the Rest of Central Region (RCR) averaged around $1.91 million. In the Outside Central Region (OCR), the ballpark was lower at roughly $1.62 million. The non-landed resale properties have followed a similar script with figures of approximately $1.60 million and $1.26 million, respectively.
If we turn back the clock and examine prices from 2016 to 2021, an intriguing pattern emerges: new 99-year lease homes have stood proudly at prices that overshadowed resale counterparts by quite a margin — around 33% to 47% pricier. Of course, this variance fluctuates based on location, market trends and ongoing interest in these types of homes.
What's pushing these prices higher? One of the key players is the increased costs of constructing homes, and regulations to secure land. In the first half of 2023, new 99-year lease homes were commanding a hefty price premium of approximately 67% over resale properties.
Respondents of the same survey also indicated that District 15, featuring gem neighbourhoods like Katong and Joo Chiat, was the most popular location. District 10, an ensemble that includes the likes of Bukit Timah, Holland, and Tanglin, also found favour in the eyes of respondents.
The picture might seem a bit mixed, but it gives us a vivid snapshot of what's brewing for homebuyers in Singapore's ever-evolving property scene.
Commercial Office Sales Rebound in Q2 2023 Amid Market Changes
The office real estate scene in Singapore witnessed a significant uptick in the second quarter of 2023, showcasing a rebound from a relatively subdued beginning of the year. The sluggishness observed in the initial quarter could be partly attributed to the introduction of higher Additional Buyer's Stamp Duty (ABSD) rates for foreigners when it comes to residential properties, possibly causing potential foreign investors to shift focus to commercial property investments.
The corporate landscape displayed a positive trend, even as the global economy continues to grapple with its own set of challenges. Notably, Singapore managed to steer clear of a technical recession during Q2 2023, recording a GDP growth of 0.7% compared to the same period the previous year. This growth was largely steered by the services sector, while the manufacturing domain continued to exert some drag on the overall economy.
Shifting gears to the domain of office space prices, there was a noticeable upswing in Q2 2023. This resurgence came on the heels of a phase where prices remained relatively stagnant in the preceding quarter. Analysis based on the URA office price index indicated a 1.0% rise in office space prices compared to the previous quarter, with a year-on-year increase of 1.9% from Q2 2022.
Delving into the specifics, the Fringe Area stood out as a notable contributor to the price surge, with office prices climbing by 2.5% in comparison to the previous quarter. This build-up followed a 2.3% growth witnessed in the prior quarter. Meanwhile, the Central Area observed a 0.7% uptick in Q2 2023, rebounding from a minor dip of 0.4% in the preceding quarter.
In terms of transactional activity, the second quarter marked a considerable resurgence, boasting 87 office deals — a substantial 38.1% increase compared to the first quarter. Impressively, the collective value of these deals surged by approximately 216% quarter-on-quarter, or a substantial $566 million, during Q2 2023.
Despite this resurgence, the PropNex property snapshot indicates sales for H1 2023 saw 150 deals worth $745 million, a slight drop from the 164 deals worth $880 million recorded in H2 2022. This performance also marks the slowest half-yearly performance since H1 2020.
PROPERTIES FOR SALE
Noteworthy deals include a standout transaction involving the sale of three office floors within the Solitaire on Cecil building, netting a total of $162.8 million. This project, having sold all 15 floors within a mere three months of its official launch, underscored the market's appetite for prime Grade A office buildings. Another remarkable deal rang at Liberty House, a five-story office edifice nestled between the bustling CBD and vibrant Chinatown, for a $92.2 million sale.
A significant shift unfolded in Q2 2023, as commercial properties for sale made a resounding comeback. Against a backdrop of change, this revival underscores the market's enduring strength and flexibility. As Singapore's real estate landscape embraces shifts, this renewed momentum hints at a promising future of investment opportunities.
Read related article: Grade A Office Buildings in Singapore: Long-Term Investment Asset
---
Shophouse Market Rebounds with Strong Q2 Performance
The market for commercial shophouses for sale in Singapore went from a quiet start to a busy period in the second quarter of 2023. In the first quarter, interest in these properties decreased a bit due to changes in how much tax foreigners have to pay when buying commercial properties. 
But things are changing again — starting from July 20, 2023, foreign individuals and entities will need the government's permission to buy land and properties that can be used for both business and living purposes. This might affect the availability of these properties for sale.
"However, not all shophouses will be affected by this change. Only a small portion of them fall under the 'business and living' category, like the ones in Tan Quee Lan Street, Liang Seah Street, Purvis Street, and Balestier Road," explains Kaizar Karkaria, co-founder and CEO of Singapore Luxury Homes. 
The increase in ABSD for foreigners buying residential properties in April 2023 made people look more at commercial shophouses. This change contributed to the increasing sale of these properties in the second quarter, with 43 transactions totalling $415 million.
Because there aren't many shophouses available, their prices are expected to stay strong for the rest of 2023. Karkaria says, "This might lead to more interest in 'fully' commercial shophouses, which could make their prices go up a bit due to limited availability."
Foreigners and investors are showing more interest in them, especially because the taxes on residential properties for these groups are higher now. However, the new rules from July 20 might make it harder for foreigners to buy shophouses that can be used for both business and living.
According to a shophouse research report, in the second quarter, District 8, which includes Little India and Jalan Besar, saw the most shophouse sales with 18 units. When it comes to the total value of sales, District 8 was also in the lead, with over $140 million worth of deals. District 14 (Geylang and Eunos) and District 1 (Raffles Place, Cecil, Marina) followed with 6 deals each. Interestingly, some of the deals in prime Districts 1 and 2 during Q2 were not caveated.
Read our related article: Additional Buyer's Stamp Duty (ABSD) Remissions & Exemptions for Foreign Investors
---
Demand for Industrial Spaces Rises, Despite Manufacturing Sector's Slowdown
The industrial property market in Singapore had a slow start at the beginning of 2023, but it gained momentum in the second quarter. These properties are the big spaces for manufacturing or storing goods. The demand for these spaces has increased, which is a positive sign.
However, the manufacturing sector, which is a significant part of the industrial scene, is faced with challenges. In the second quarter, it didn't perform well due to various difficulties and lower demand from other countries.
Interestingly, businesses in the manufacturing sector are feeling optimistic about the future. Despite concerns about rising costs, they expect business to improve in the next six months, mainly because of an anticipation of a boost in demand from China.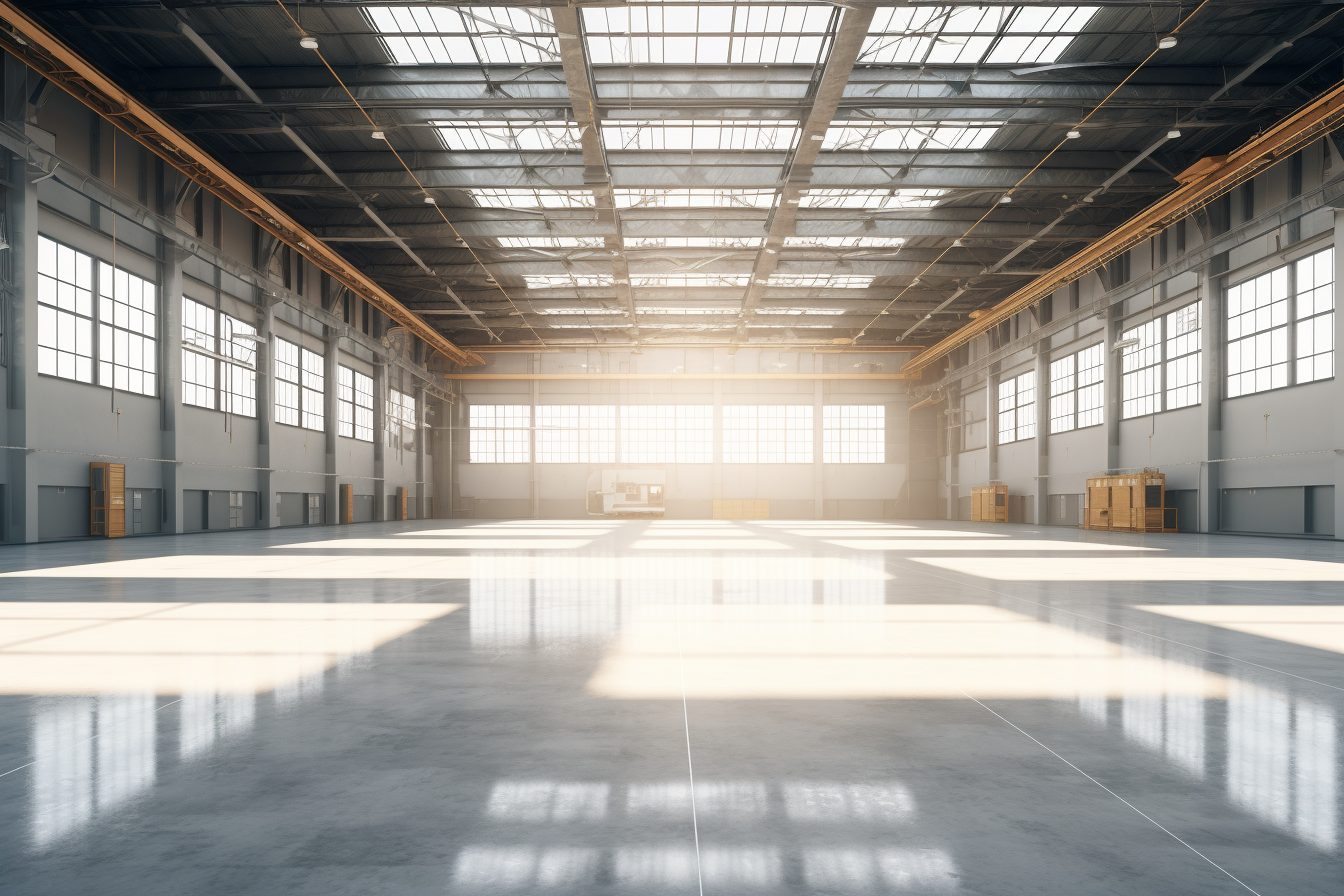 The sales of industrial properties rose by around 5.9% in the second quarter, with a total of 414 deals taking place according to the PropNex commercial property report for Q2 2023. However, when compared to the previous year, the number of deals actually decreased by about 28.6%. Still, it's a reasonable figure given the current economic conditions.
The majority of deals were for spaces shared by multiple companies, like large factory buildings, which accounted for approximately 85% of all transactions. Following that were deals for single-user factory spaces and warehouse spaces.
In terms of value, the total worth of all these deals crossed the $1 billion mark, marking a 6.7% increase from the previous quarter. When compared to the previous year, the value of deals went up by 4.8%.
Despite economic uncertainties, the demand for industrial properties remains strong. However, there's something to keep an eye on —  in 2024, there's expected to be a substantial increase in new industrial space with 1.94 million sqm expected to be completed. It might take some time for the market to fully absorb this influx of new properties.
Thoughts for Investors in this Property Market
Thoroughly understand the government's plans for urban transformation and land use. This will help to identify potential growth areas and assess the rental and housing demand for a given area in the future. For example,  decentralisation plans, and the establishment of new housing estates, could point to future HDB upgrading demand.
Go beyond rental yield. The prospects of capital appreciation over time should not be disregarded as the capital growth from asset price appreciation over the mid-to-long term may substantially boost total returns and justify a lower rental yield.
Have an exit plan in mind. This can mean an intent to sell the property after a certain holding period when the capital appreciation hits a certain threshold, or to pass the property on to future generations, particularly for freehold properties.
Latest Singapore Property Market Updates
As we enter into the second half of 2023, Singapore's real estate scene is far from static. This year has brought a whirlwind of changes across the private, commercial, and industrial sectors. The market has been a rollercoaster, with questions about its direction lingering in the air. 
While cooling measures and market shifts have raised eyebrows, the residential and resale markets have shown impressive resilience. Investors and analysts are keeping a watchful eye on this evolving story, as a multitude of factors shape the present and future of this complex landscape. The outlook for Singapore's property market in 2023 is a mix of hope, adaptation, and endless possibilities, making it a sphere of ongoing fascination and exploration.