In the ever-evolving landscape of real estate investment opportunities, Grade A office buildings in Singapore emerge as a compelling and sought-after alternative asset class that demands the attention of discerning high-net-worth individuals and investors. Against the backdrop of recent regulatory changes, such as the increased Additional Buyer's Stamp Duty (ABSD) rates implemented in April 2023, astute investors are turning their gaze towards the allure of luxury real estate and the global property markets.
The office market in Singapore is characterized by supply constraints, with more than 95% of the space not available for individual unit purchases (strata). Iconic buildings like Marina Bay Financial Centre, Raffles Place, and Tanjong Pagar, such as Asia Square, Republic Plaza and UIC Building, do not offer strata units. These buildings can only be rented, not bought.
Singapore, known for its thriving business environment and robust economy, has long been a magnet for investors seeking lucrative opportunities. With the recent revision of ABSD rates, which now stand at a notable 60% for foreigners and 65% for entities and trusts, the residential property market has faced increased challenges. This shift has paved the way for investors to explore new avenues, such as Grade A commercial office spaces, as a gateway to long-term wealth preservation and portfolio diversification.
There are only six Grade A buildings available for purchase in Singapore. These buildings, such as Prudential Tower, Suntec City, Samsung Hub, Plus Building, SBF Center, and Oxley Tower, offer strata spaces. However, the majority of older buildings fall into the Grade B category, including International Plaza, Shenton House, Maxwell House, Robinson Square, and newer additions like Eon Shenton and Oxley Tower.
In this second article in our series on commercial properties in Singapore, we delve head-on into the intricate world of Grade A commercial office investments. 
Allure of Grade A Commercial Office Spaces
Grade A office buildings embody the pinnacle in Singapore's commercial property sector. 
A PropNex report indicated the top transaction in Q1 2023 was the $14.95 million sale of three office units on the 7th floor of the 99-year leasehold Grade A commercial building, PLUS in the CBD. The sale price reflected a unit price of $2,955 per square foot (psf)  against a floor area of 5,095 square feet. 
In District 1, the highly sought-after CBD and financial district that includes Raffles Place, Marina Bay and Tanjong Pagar boast premium locations. Here's a list of Grade A buildings:
| | |
| --- | --- |
| Office Name | Addresses |
| 18 Robinson Road | 18 Robinson Road, Singapore 048547 |
| 20 Collyer Quay | 20 Collyer Quay Singapore 049319 |
| 30 Raffles Place | 30 Raffles Place Singapore 048622 |
| 61 Robinson | 61 Robinson Road, Singapore 068893 |
| 71 Robinson Road | 71 Robinson Road, Singapore 068895 |
| 79 Robinson Road | 79 Robinson Road, Singapore 068897 |
| ASB Tower | 79 Robinson Road, Singapore 068897 |
| Asia Square Towers | 8 Marina View, Singapore 018960 |
| Bank Of Singapore Centre | 63, Market Street, Singapore 048942 |
| CapitaGreen | 168 Robinson Road, Singapore 068912 |
| Capital Tower | 168 Robinson Road Singapore 068912 |
| CapitaSpring | 50 Market Street Singapore 048940 |
| Centennial Tower | 3 Temasek Avenue, Singapore 039190 |
| Chevron House | 30 Raffles Place Singapore 048622 |
| Fraser Tower | 182 Cecil St, Singapore 069547 |
| IOI Central Boulevard Towers | 2 Central Boulevard, Singapore 018916 |
| Marina Bay Financial Centre | 8, 10, 12 Marina Boulevard, Singapore 018981 |
| Marina One Office Towers | 7 & 9 Central Boulevard Singapore 018936 |
| Maybank Tower | 2 Battery Road, Singapore 049907 |
| Millenia Tower | 1 Temasek Avenue, Singapore 039192 |
| MYP Centre | 9 Battery Road Singapore 049910 |
| Ocean Financial Centre | 10 Collyer Quay, Singapore 049315 |
| One George Street | 1 George Street, Singapore 049145 |
| One Marina Boulevard | 1 Marina Boulevard Singapore 018989 |
| One Raffles Place | 1 Raffles Place, Singapore 048616 |
| One Raffles Quay | 1 Raffles Quay, Singapore 048583 |
| OUE Bayfront | 50 Collyer Quay, Singapore S049321 |
| PLUS | 20 Cecil Street, Singapore 049705 |
| Prudential Tower | 30 Cecil Street, Singapore 049712 |
| Republic Plaza | 9 Raffles Place, Singapore 048619 |
| Samsung Hub | 3 Church Street, Singapore 049483 |
| Six Battery Road | 6 Battery Road, Singapore 049909 |
| Suntec City Towers | 5, 6, 7, 8 & 9 Temasek Boulevard, (S) 038989 |
| Tokio Marine Centre | 20 Mccallum Street Singapore 069046 |
| UIC Building | 5 Shenton Way, Singapore 068808 |
| UOB Plaza | 80 Raffles Place, Singapore 048624 |
These premier properties, strategically located in prime business districts as well as the city fringes, offer a host of compelling advantages for investors. From prestigious addresses to state-of-the-art facilities and sustainable architectural design, investing in Grade A office buildings in Singapore provide a multitude of benefits beyond their aesthetic appeal. 
Serving as a robust income-generating asset class, these properties have the potential for long-term capital appreciation. During the quarter, there were no building sales recorded based on URA caveat data, but it is worth noting that a significant transaction took place without any lodgements. The 12th floor of the upcoming development, Solitaire on Cecil, was reportedly sold for $52.3 million, making it the largest deal in terms of quantum in 2023. The transaction amounted to approximately $4,196 per square foot based on the strata area.
Singapore's Core CBD Steers Office Rental Market in 2023
Grade A properties command the highest rents and are usually occupied by prestigious tenants with above-average rental rates. According to CBRE in 2023, modest rental growth led by Core Central Business District (CBD) Grade A office buildings with vacancies inching down further to 3.9% in Q1 2023 from 4.2% in Q4 2022 as supply remained tight.
Grade A properties, known for their exceptional quality and prime locations, attract top tenants who are willing to pay above-average rental rates. CBRE's office market research reveals that Singapore's Core CBD Grade A office buildings are expected to experience modest rental growth, while vacancy rates have decreased further. In Q1 2023, vacancies in the Core CBD dropped to 3.9%, down from 4.2% in Q4 2022, as the limited supply continued to contribute to a tight market.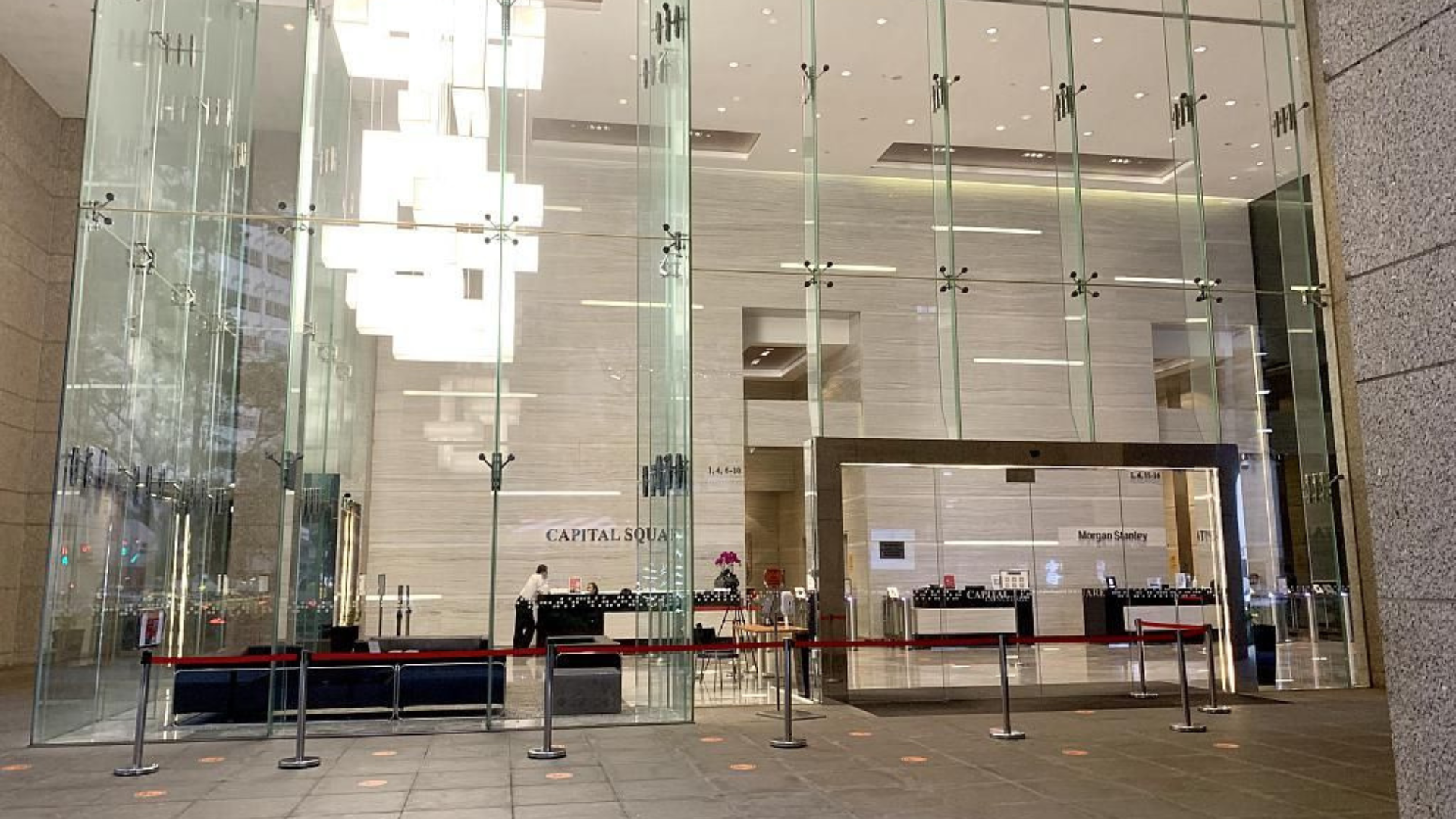 Robust leasing activity in the Singapore office market remains strong, driven by professional services, FMCG, and government agencies, despite subdued tech industry demand. In times of economic slowdowns and recessions, Grade A buildings often demonstrate greater resilience due to their ability to attract tenants from Grade B offices at comparable rental rates.
The availability of such spaces provides opportunities for occupiers looking to upgrade, as high-quality office spaces have traditionally been scarce. Tenants interested in reducing their footprint for a hybrid workplace model can seize this opportunity to upgrade to smaller yet superior premises with low vacancy rates, appealing to small- to mid-sized enterprises.
In the first quarter, median monthly rentals in the Central Area surged to $7.16 per square foot (psf), reflecting a notable growth trend. Similarly, office spaces in the Fringe area experienced an increase in rental rates, reaching $5.29 psf during the same period. Rental data indicates that rents in the Outside Central Region also experienced a slight uptick, reaching $4.60 psf in Q1.
The limited number of office completions during the quarter played a significant role in maintaining stable occupancies and driving rental growth, particularly in the CBD Grade A office space segment. 
| | | |
| --- | --- | --- |
| Location | Median Rental ($psf pm) | QOQ% |
| Anson/Cecil | $7.03 | 14.3% |
| Marina Boulevard / Marina View | $13.20 | 12.0% |
| Fringe area | $5.29 | 9.5% |
| Raffles Place | $10.17 | 1.1% |
| City Hall | $6.51 | -1.4% |
In today's evolving market, it is essential for individuals and businesses seeking office spaces to stay informed about median rental rates and industry trends. Accessing the Urban Redevelopment Authority's (URA) website and its extensive database provides stakeholders with valuable insights into the median rental of office spaces, enabling them to make informed decisions when it comes to commercial investment properties.
The scarcity of prime office spaces, coupled with robust demand, drives rental rates upwards, resulting in attractive rental yields. 
Mitigating Risk: Key Considerations for Investors
Grade A commercial office investments in Singapore present a world of untapped potential for local and foreign investors.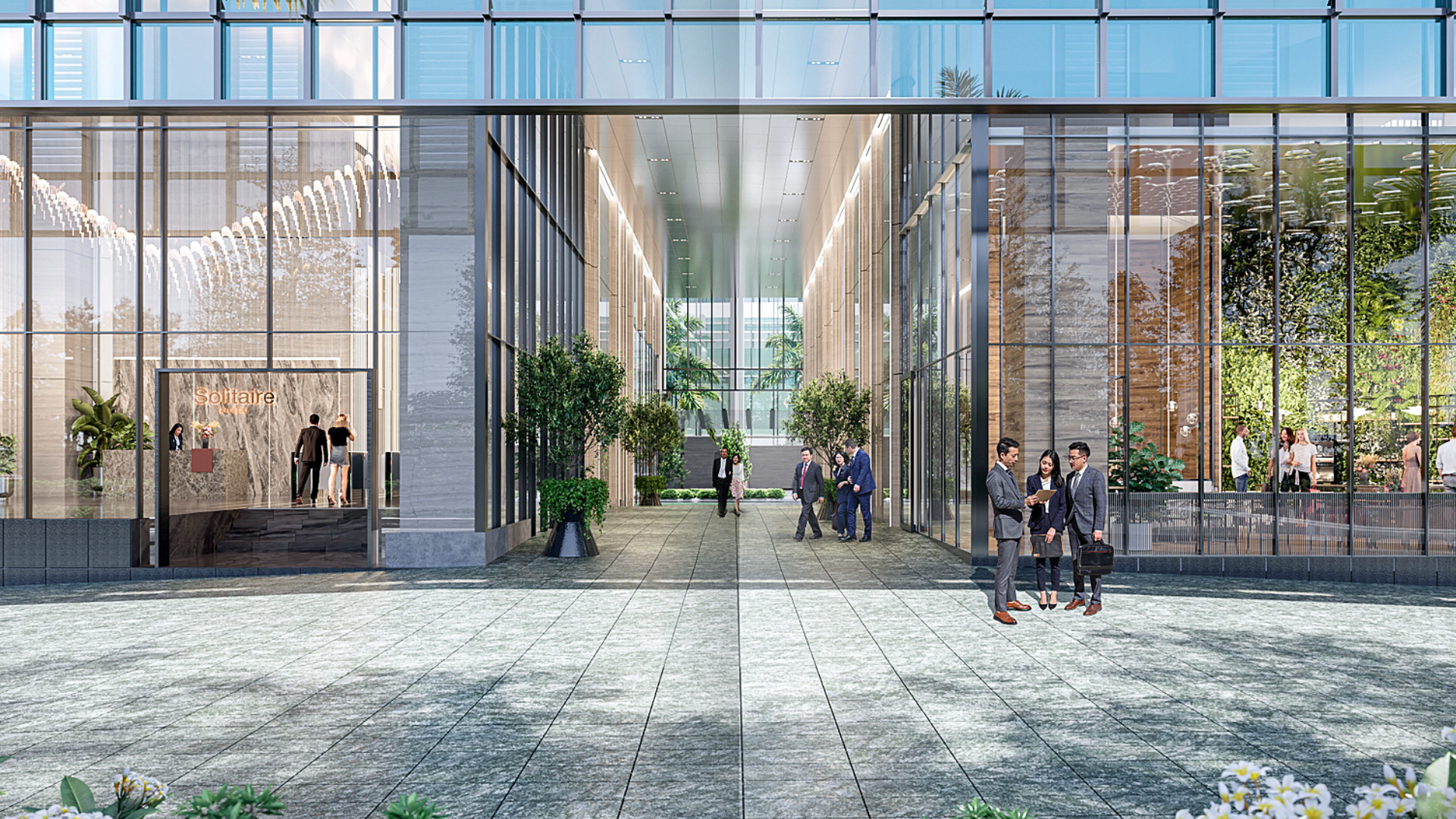 While Grade A commercial office investments offer lucrative prospects, it is essential for investors to navigate the market with prudence and diligence. Here are key considerations to mitigate risk:
Thorough Due Diligence: Conducting comprehensive due diligence is crucial to evaluate the property's financials, lease agreements, tenant profiles, and potential risks. Engaging experienced professionals and leveraging their expertise ensures informed investment decisions.
Long-Term Lease Agreements: Investing in commercial office spaces with long-term lease agreements provides stability and minimises tenant turnover risks. Examining lease terms, tenant creditworthiness, and lease renewal clauses are paramount.
Economic Fundamentals: Keeping a pulse on Singapore's economic indicators, market trends, and government initiatives helps investors make data-driven decisions and identify emerging opportunities.
Expert Guidance: Collaborating with reputable real estate advisors who possess in-depth market knowledge and a track record of successful commercial property investments is invaluable. Their insights and guidance enhance the investment process and optimise returns.
Regulatory Landscape and Tax Considerations Understanding the regulatory framework and tax implications is essential for commercial office investors. Singapore's investor-friendly policies, transparent legal system, and attractive tax regime make it an appealing investment destination. However, seeking professional advice from tax experts and legal advisors is crucial to ensure compliance and optimise tax efficiency.
Singapore's Thriving Commercial Real Estate Market
The demand for premium office spaces remains strong, driven by multinational corporations, financial institutions, and high-growth industries that seek to establish their presence in Singapore's thriving business hub. Moreover, Grade A office spaces offer unparalleled opportunities for diversification and risk mitigation. As part of a well-rounded investment portfolio, these properties provide stability and resilience, even in times of market volatility. Their strong rental yields and occupancy rates contribute to a stable income stream, further bolstering their appeal as an attractive investment proposition.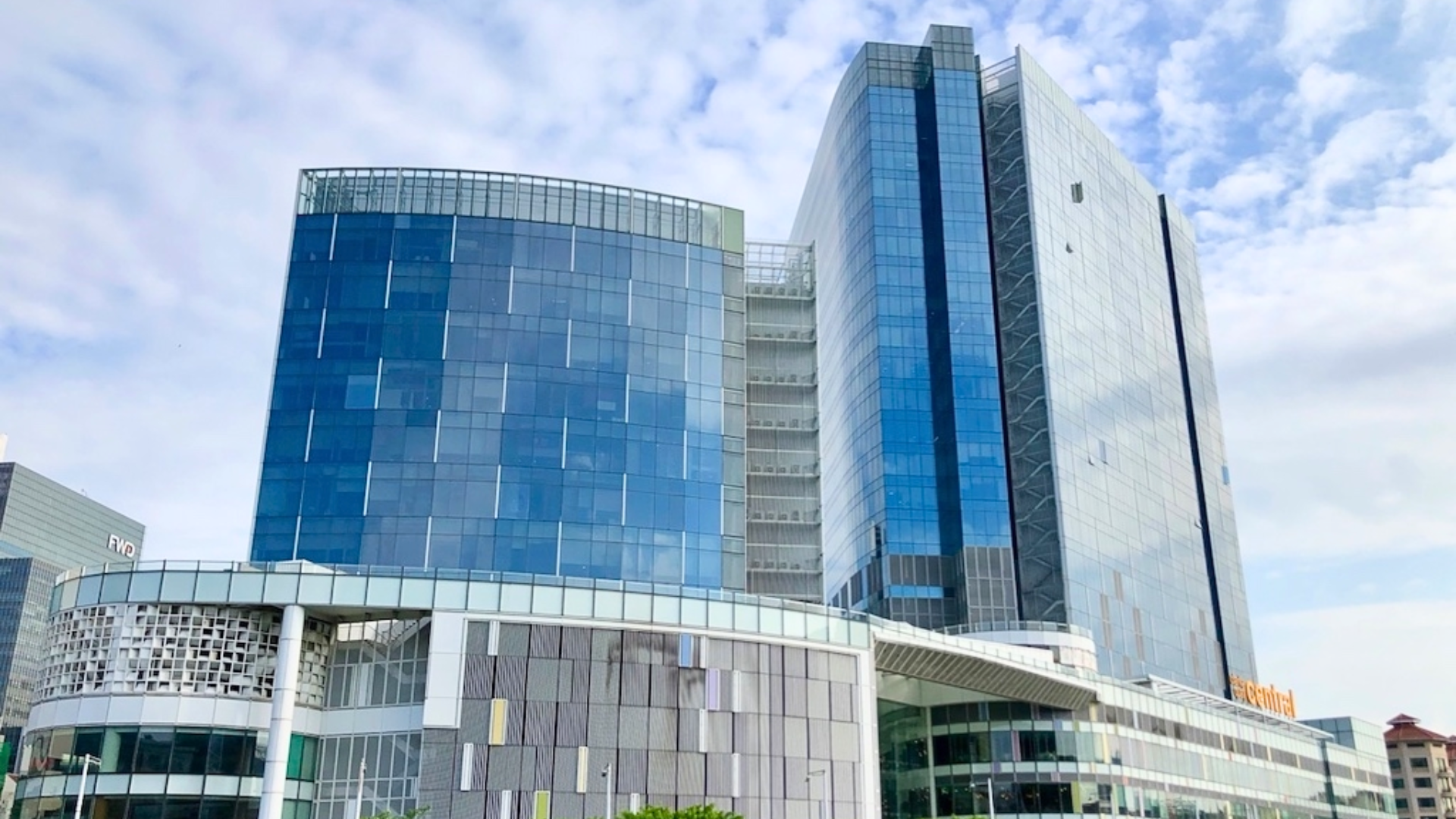 According to PropNex Research, in 2022, Singapore attracted a record $22.5 billion in fixed asset investments, which is a good sign that Singapore continues to be a highly attractive destination for companies, given its business-friendly policies and ease of connection across the region. 
Further, the supply in the pipeline of new development and redevelopment projects for office spaces is set to increase almost fourfold to 837,000 square metres (sqm) in total by 2027, up from the current 178,000 sqm under construction this year, indicating strong tailwinds backed by government actions.
Singapore Luxury Homes (SLH), with a remarkable sales record of $2 billion and a diverse portfolio spanning office, restaurant, hospitality, industrial spaces and luxury residential, is uniquely positioned to guide and support investors throughout their commercial real estate journey to best suit their investment needs.
---
Multi-Series Commercial Property Chronicles