Singapore's upscale new condo developments are a blend of heritage and tradition with a nod towards modernity. These gleaming new condo towers seamlessly merge the city's colonial roots with its forward-thinking vision.
Each luxury condo development in Singapore, from the historic areas of Tanjong Pagar to the coasts of Sentosa, represents a distinct facet of the city's architectural evolution. As more of these structures map across the city's skyline, they further cement Singapore's reputation for premium urban living.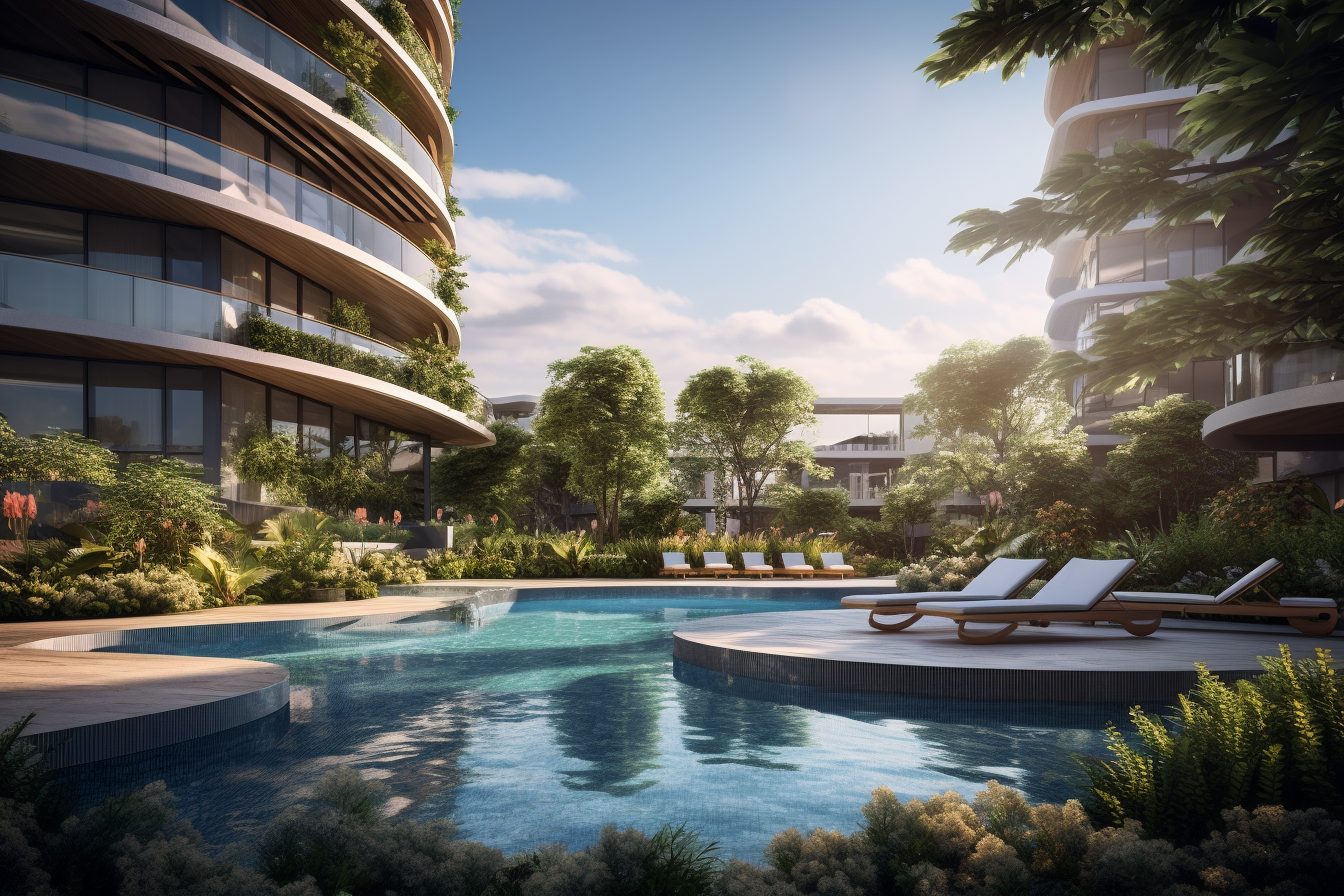 These new developments are fueling investor confidence. However, they also highlight concerns about an excess of available properties and the possibility of rising costs surpassing growth, which might influence market demand. But with more than half of buyers still looking to purchase a property, the staggered long-term repayment structures may mitigate the effects of current higher mortgage rates on their loans. 
To maintain a stable housing market, the Singapore government consistently oversees and adjusts housing condo developments to match demand.
Singapore's Condo Sector in Q4 2023: Rising Above the S$2,000 psf Benchmark
As we head into the final quarter of 2023, there's a brewing transformation in Singapore's condominium sector. Prices are eclipsing the S$2,000 per square foot (psf) threshold, including 99-year leasehold developments in non-prime areas that are selling for an average of S$2,400 psf, levels that were unheard of until recently.
From 2013 to 2023, average psf prices rose by 41% for Core Central Region units to S$3,020.99; 80% for Rest of Central Region units to S$2,681.62; and, 69% for Outside Central Region units to S$1,805.79. 
Market dynamics for the rest of this year and into 2024 will be significantly influenced by the Monetary Authority of Singapore's (MAS) decisions on interest rates, which are often closely linked to the shifts in global rates. Industry experts and potential buyers are wondering if the psf is a sign of being too pricey or truly a benchmark of affordable investment in the current market landscape.
Throughout the past year, the residential development land market has shifted significantly, transitioning from a highly competitive landscape to one marked by prudence and selectivity. Several developers have communicated a strategic pause in their immediate plans to expand their land assets.
If rates do inflect, we might see a renewed interest in major purchases by prominent private equity investors looking to acquire older commercial properties to transform them into contemporary mixed-use projects, like Green-certified structures, or to repurpose them for residential purposes. This trend towards residential conversion is further bolstered by the Central Business District (CBD) Incentive Scheme.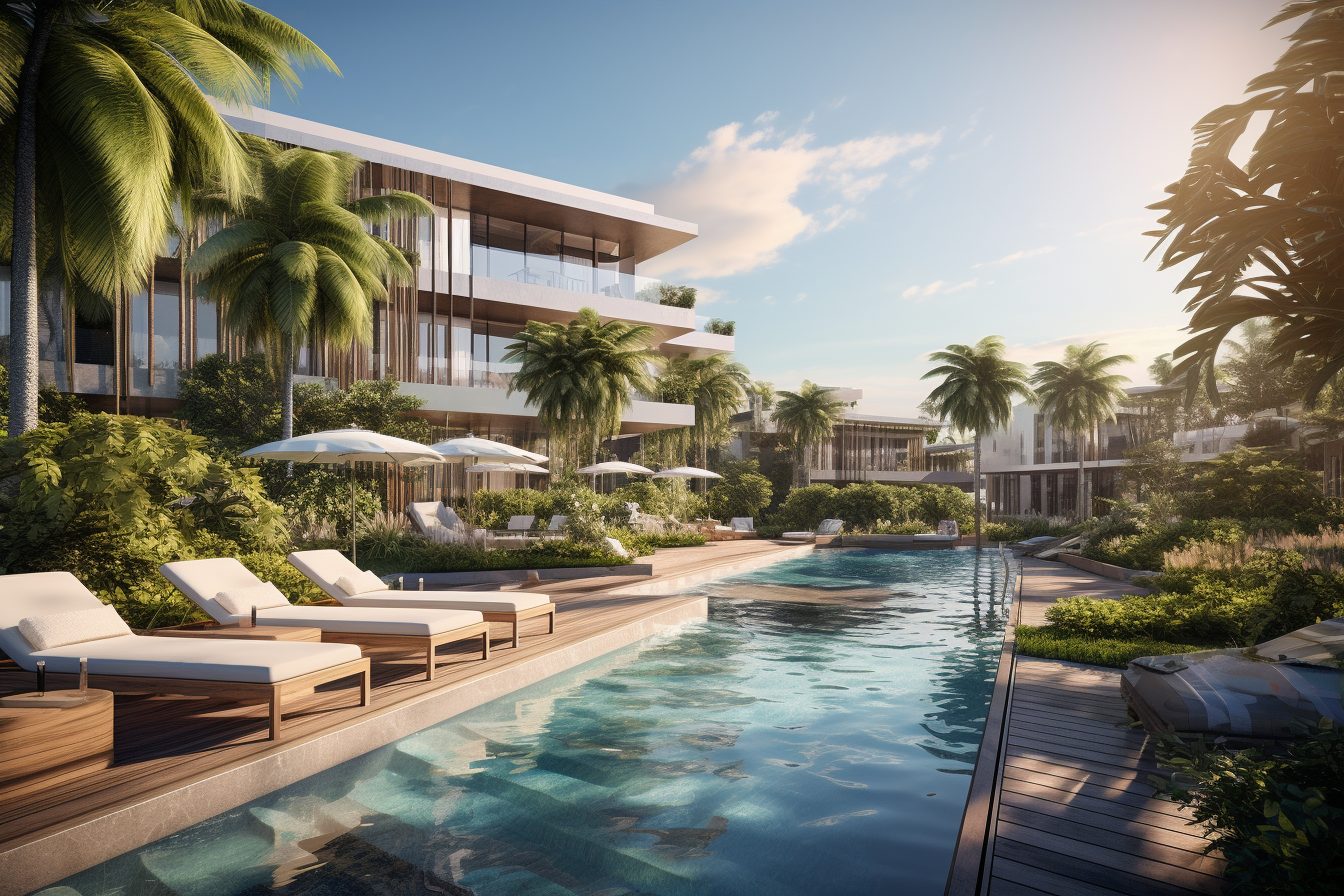 Since the recently- and yet-to-be-built properties are often paid for progressively, buyers and investors don't feel the full weight of the prevailing mortgage rates on the entire loan upfront. According to a PropNex Homebuyers' Sentiment Survey 2023, approximately 56% of respondents do not intend to delay their property purchases, even amid market uncertainties; and, the remainder indicated that higher psf prices and interest rates are the main reasons to delay purchases.
So for those still in the market for their dream home or as an investment condo, let's explore some of the top new condo developments by neighbourhood.
CBD for Urban City Dwellers Who Want It All Within Reach (District 2) 
Singapore, often hailed as a modern city, merges its luminous present with a rich cultural past. The Central Business District (CBD) is no different as it buzzes not just with colossal investment deals but also with the promise of panoramic city and sea views that are as global as the businesses anchoring the streets.
Downtown, the rhythm changes slightly. Modern skyscrapers cradle pockets of green and cultural hotspots, crafting a living experience that's both cosmopolitan and rooted. In Tanjong Pagar, the stories of yesteryears whisper amidst contemporary condo designs,  offering new condos that echo tales of the past while embracing the future. It's not just about finding a space; it's about finding an experience that's uniquely Singaporean.
Gone are the days of rigid boundaries between home, work and leisure. Multi-use developments are no longer a luxury but a standard. These integrated spaces, blending the comfort of home with the vibrancy of commercial hubs, are shaping the future of urban living.
1. Newport Residences Blends Heritage and Modern Luxury
Newport Residences presents a blend of luxury, convenience and heritage in the bustling heart of Singapore's CBD. This freehold mixed-use gem, crafted by the meticulous City Developments Ltd (CDL), promises more than just a residence but a well-rounded lifestyle directly in the city centre.
Spanning an expansive 655,000 square feet, Newport Residences exudes an architectural grace that complements its premium offerings. The development seamlessly integrates Grade A office spaces, primed for global enterprises, with a selection of retail and gourmet dining. 
For those in pursuit of a live-work-play balance, the development seamlessly merges 256 exquisitely designed residential units, ranging from sleek one-bedroom apartments to expansive four-bedroom suites — all taking in vistas of the dynamic city skyline. 
But, Newport Residences offers more than just views. The property's amenities are strategically designed, catering not just to luxury but also to the modern urbanite's demands. The swimming pool offers a serene escape, while the state-of-the-art gym caters to health enthusiasts, ensuring a balanced lifestyle amid the urban rush. The development, with its Newport Tower, Newport Plaza, and its array of serviced apartments, is poised to be a vibrant hub in the city's core.
Location-wise, Newport Residences hits the sweet spot. Nestled conveniently between Tanjong Pagar Road and Anson Road, it offers direct access to business hubs like Marina Bay Financial Centre, Raffles Place and Asia Square. For those reliant on public transport, the nearby MRT stations are a boon, simplifying commutes.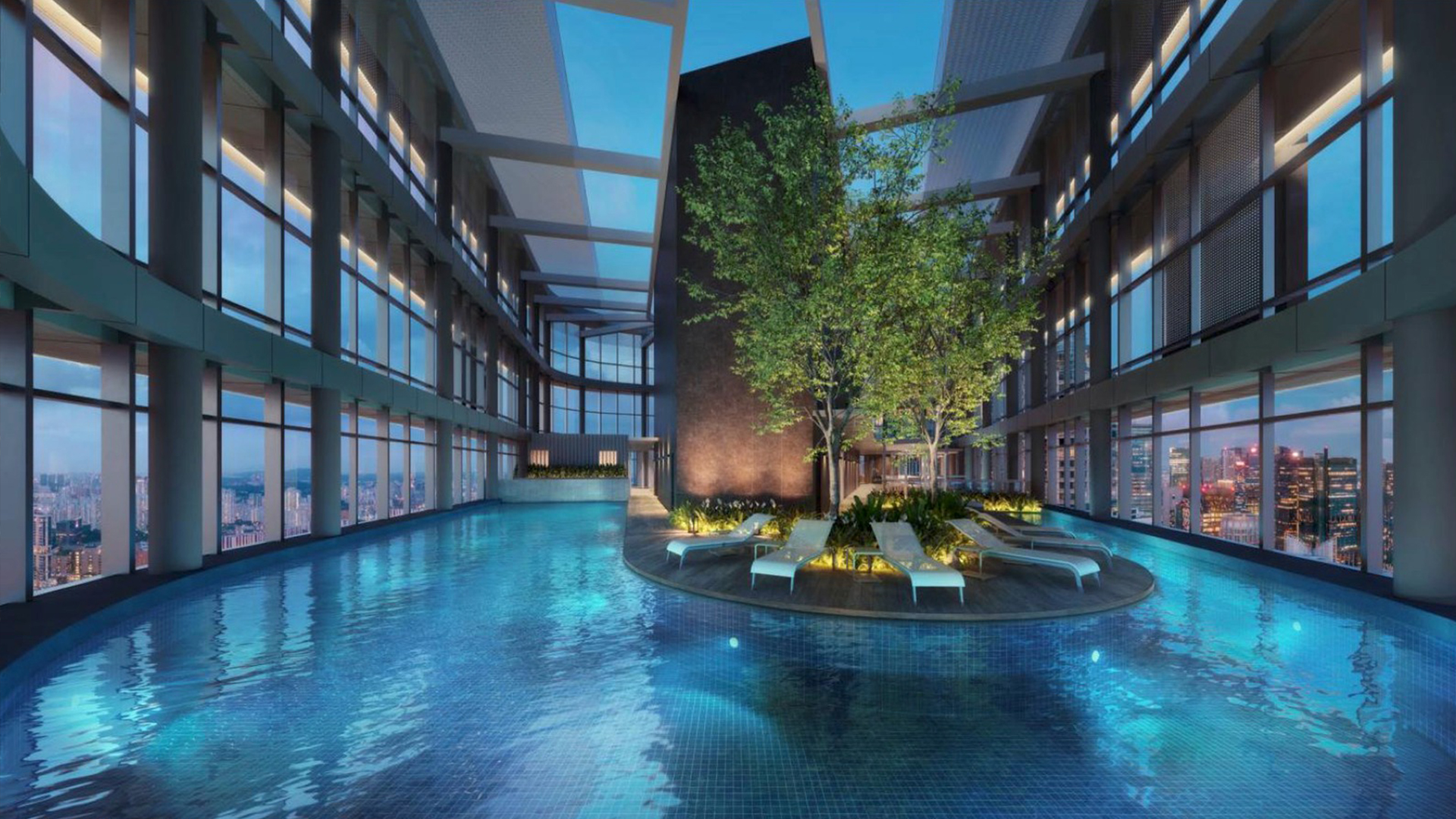 Beyond its walls, the area marries modern conveniences with heritage. Established medical centres such as Everton Medical Clinic and Shenton Medical are a stone's throw away, ensuring the residents' well-being. The historical narrative remains intact with the conservation shophouses below.
In a real estate market that's forever on the move, Newport Residences stands out, offering both tangible luxury and intangible cultural wealth. Newport Residences, in essence, captures the spirit of modern Singapore – where tradition meets innovation, and luxury is interwoven with practicality. It's not just a property, it's a legacy.
Learn more about the property: Discover Newport Residences
Location: 80 Anson Rd, Singapore 079907
Tenure: Freehold
Developer: City Developments Ltd
Completion TOP: 2030
Units: 256 units
Unit Types: 1 to 4-bedroom condominiums
2. TMW Maxwell Where The Future of City Living Begins
The future of city living begins at TMW. TMW Maxwell offers versatile spaces designed for the modern globalist, individuals whose passion, curiosity and occupation transcend traditional boundaries.
Embracing a new way of living and thinking, this development seamlessly integrates home, office, park and galleria — a place to wander. It's more than just a residence, it's a nexus for the next generation, connecting to places, people and, of course, purpose.
Units at TMW Maxwell are ingeniously designed with versatile living spaces, allowing for seamless transitions to accommodate diverse needs. Spanning 474 to 861 sqft, the spaces cater to tomorrow's hybrid lifestyle. Designed especially for urban professionals, or transient business travellers who choose Singapore as their base, these 324 units are tailored to fit your life. Experience urban living where spaces fluidly transform from a tranquil day to lively nights, accommodating everything from solo work sessions to gatherings.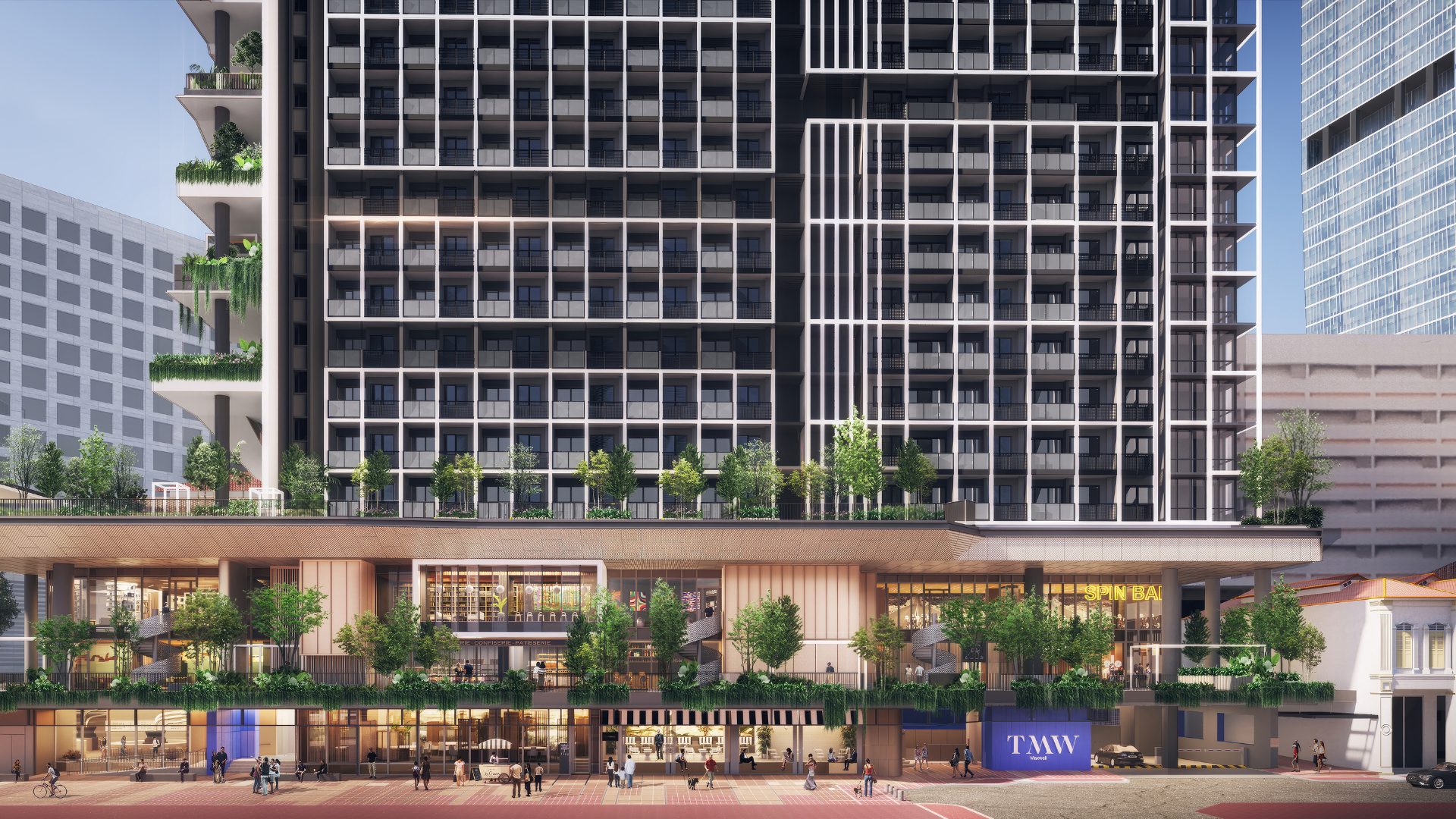 Situated in the heart of the city, TMW Maxwell is not just another residential development; it stands uniquely alone against the historic urban landscape of shophouses. Residents also have immediate access to 11 commercial F&B and retail spaces, integrated within the development. 
The Courtyard, positioned on the 4th floor, provides a serene escape, while floors 9 and 10 host sophisticated outdoor living. A sky pool, social garden and rooftop sanctuary are the finishing pièce de résistance.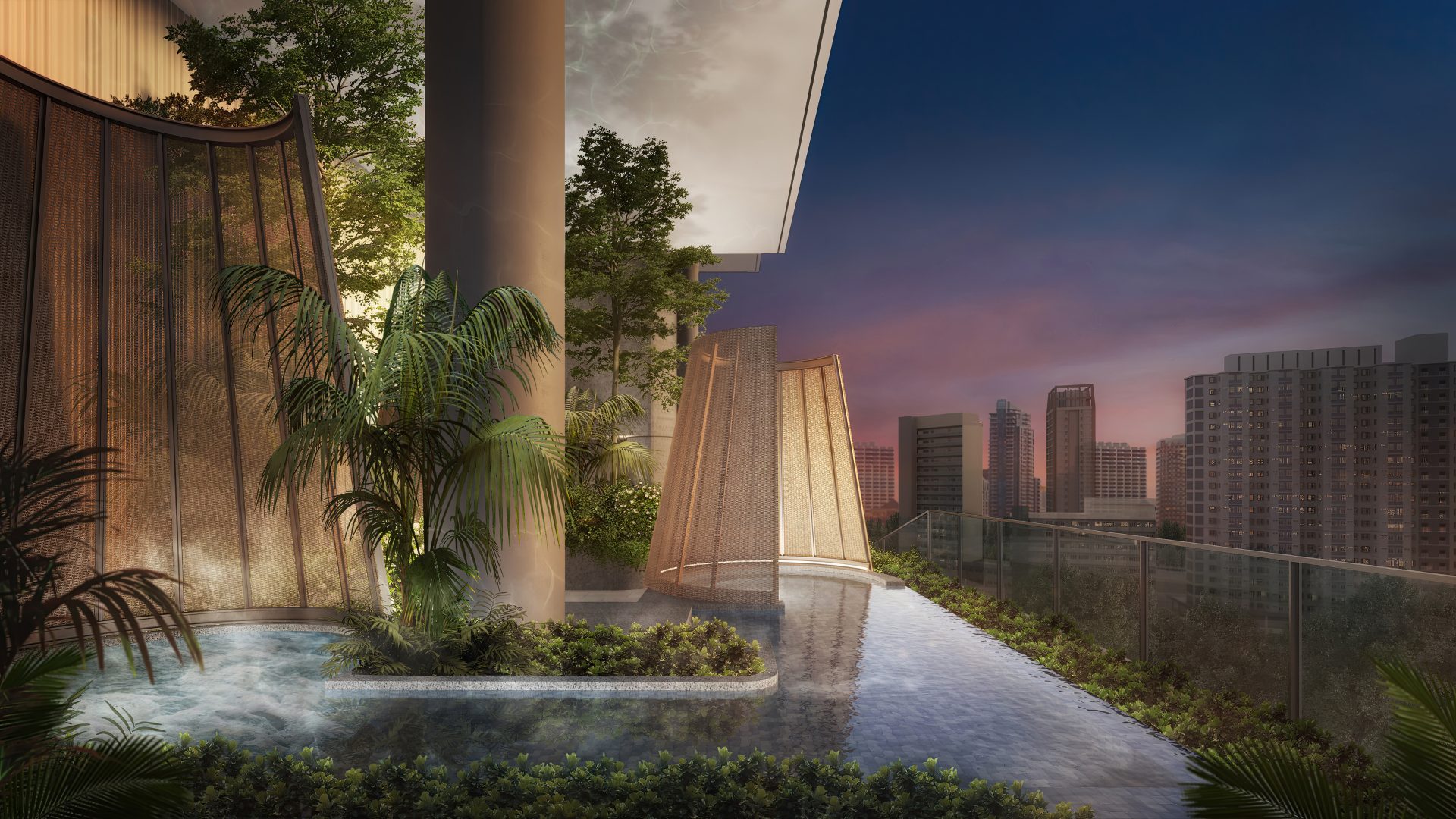 In terms of transportation, TMW Maxwell's strategic location is unparalleled. With six MRT stations within easy reach, residents benefit from optimal connectivity. The adjacent Maxwell MRT provides direct access to the new Thomson-East Coast Line. A short stroll away, the Tanjong Pagar MRT station offers swift connections to notable business and leisure districts, including Raffles Place, City Hall, and the bustling Keong Saik Road F&B scene.
Learn more about the property: Discover TMW Maxwell
Location: 20 Maxwell Rd, Singapore 069113
Tenure: 99 years
Developer: JV between CEL Development, Sing-Haiyi Investments and Chuan Investments
Completion TOP: 2028
Units: 324
Unit Types: 1 to 2 dual-key bedrooms
Orchard Is Always a Sound Investment (District 9) 
Orchard Road, with its tree-lined avenues and bustling promenades, is more than Singapore's premiere shopping district — it's an investment magnet. Historically recognised for its retail wonders, Orchard Road has seamlessly integrated luxury living into its identity. 
As global investors broaden their horizons, this iconic boulevard remains an undeniable favourite, offering both stability and appreciation. 
Throughout the years, while retail has been its cornerstone, the development landscape of Orchard has evolved. Modern condo developments now punctuate its skyline, reflecting the changing aspirations of a global clientele and ensuring Orchard Road's reputation as not just a shopping haven, but a complete lifestyle destination.
3. KLIMT Cairnhill Elevates Living in Orchard
Elevating Singapore's prime District 9 to new heights is KLIMT Cairnhill, a 36-storey freehold development, poised to become a significant landmark against the Orchard skyline. As the cityscape evolves, the luxury condominium rises to embody the essence of what high-end real estate is meant to be, right in the heart of Singapore.
With design at its core, each unit provides a breath of space, presenting interiors that echo both comfort and sophistication. Comprising 138 homes, this development seamlessly merges form with function, presenting options from finely-appointed, artfully designed 2-bedroom residences with select units having private lifts.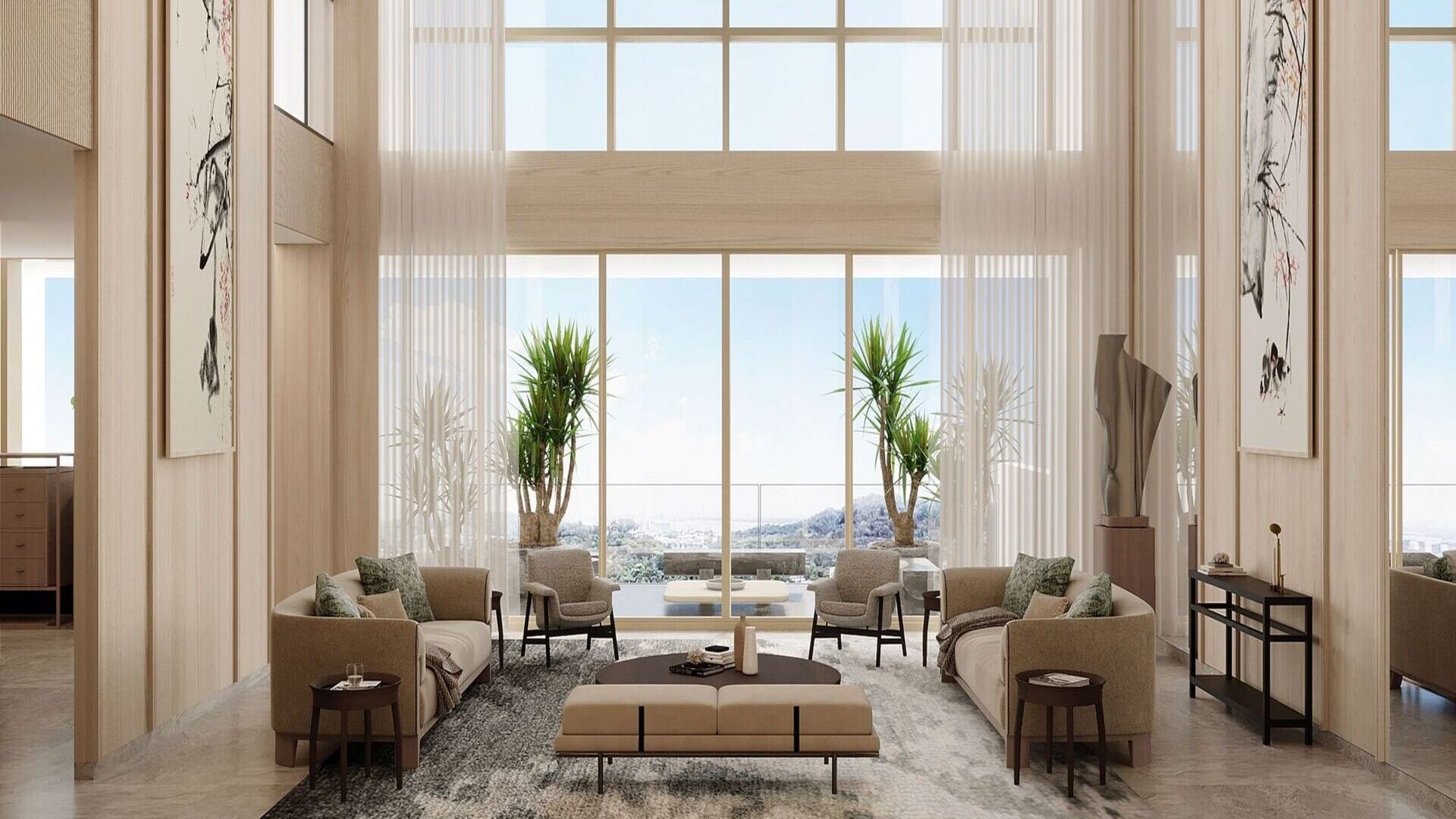 The new condo development's flagship offerings are its two palatial penthouses: One features a signature dramatic double-height living area, while the other occupies an expansive single-floor layout. Both, designed with six plush bedrooms, reflect the luxury and spaciousness that has become synonymous with upscale living.
KLIMT Cairnhill offers a fresh take featuring a conserved bungalow turned grand clubhouse. Within this historic setting, residents can savour bespoke lounges and dining areas. Beyond its iconic clubhouse, the development offers a mix of dynamic amenities and peaceful retreats, allowing residents to find reprieve amid the city's hustle or take a rejuvenating dip with panoramic views.
For families prioritizing education, KLIMT Cairnhill's location is prime, being a short walk from the Anglo-Chinese School (Junior) and EtonHouse International Pre-School. Additionally, top-tier healthcare facilities, including Mount Elizabeth Hospital and Paragon Medical, are right around the corner.
Learn more about the property: Discover KLIMT Cairnhill
Location: 71 Cairnhill Rd, Singapore 229725
Tenure: Freehold
Developer: Low Keng Huat
Completion TOP:  2025
Units: 138
Unit Types: 2 to 3 bedrooms and penthouses
4. Sophia Regency Melds Boutique Living with Lush Landscapes
Sophia Regency redefines boutique living. As a freehold marvel on Sophia Road, it harmoniously melds the bustling vibrancy of its surroundings with the tranquillity of lush green landscapes.
Limited to an exclusive collection of 38 units, Sophia Regency invites homeowners with lavish design and marvellous detailing. Sprawling one- to two-bedroom with studies are housed within a private 4-storey, low-rise new condo development, set in the heart of Singapore's coveted District 9.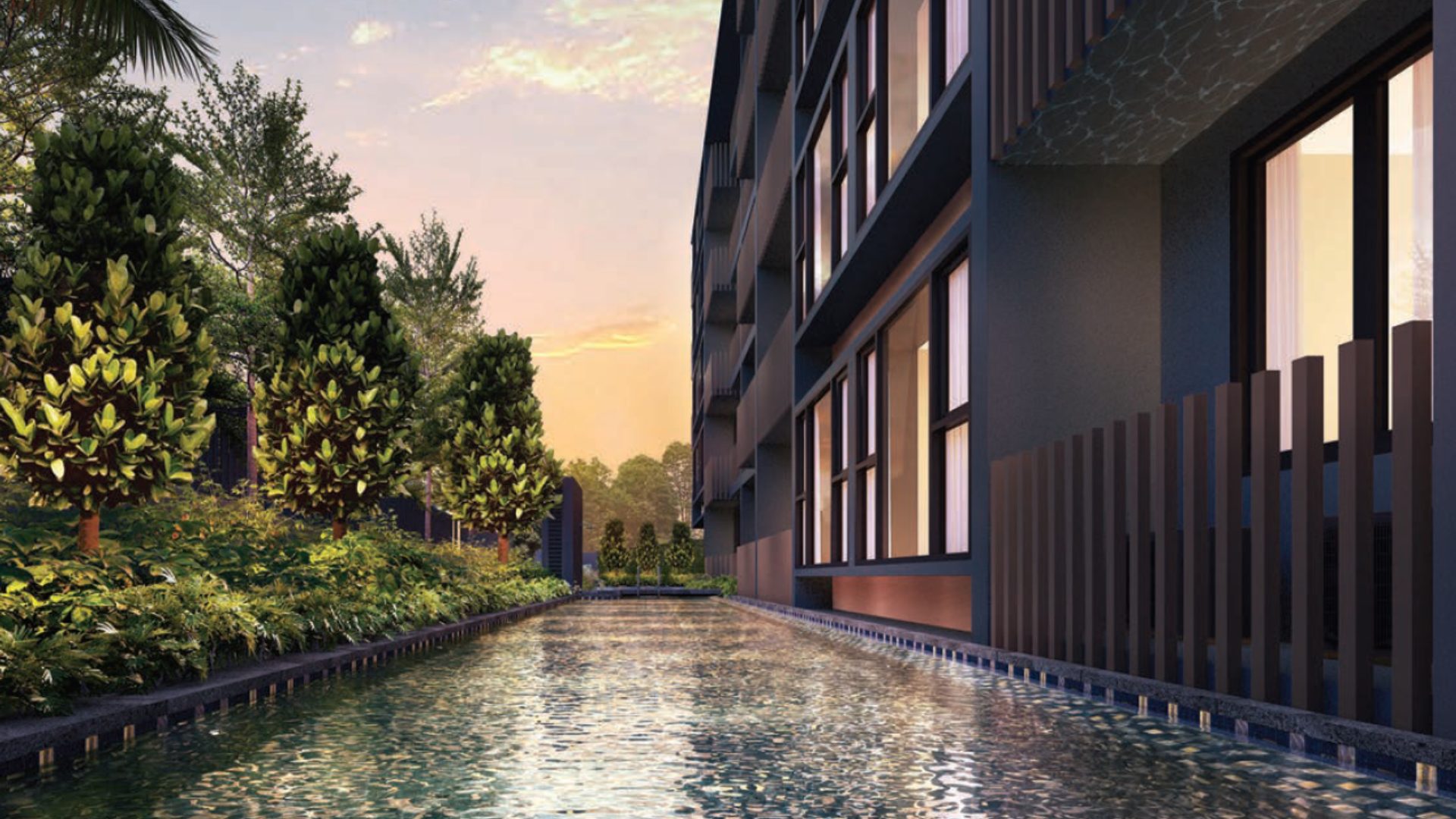 Within each residence, unparalleled craftsmanship meets sophisticated finishes and cutting-edge appliances, creating an ambience of refined living. For those who demand an uncompromised lifestyle, the assurance of top-tier security and dedicated parking rounds off the Sophia Regency experience.
Learn more about the property: Discover Sophia Regency
Location: 105 Sophia Rd, Singapore 228170
Tenure: Freehold
Developer: East Asia Sophia Development Pte Ltd
Completion TOP: 2025
Units: 38
Unit Types: 1 to 2 bedrooms + study
5. The Atelier Offers Bespoke Amenities a Minutes from Orchard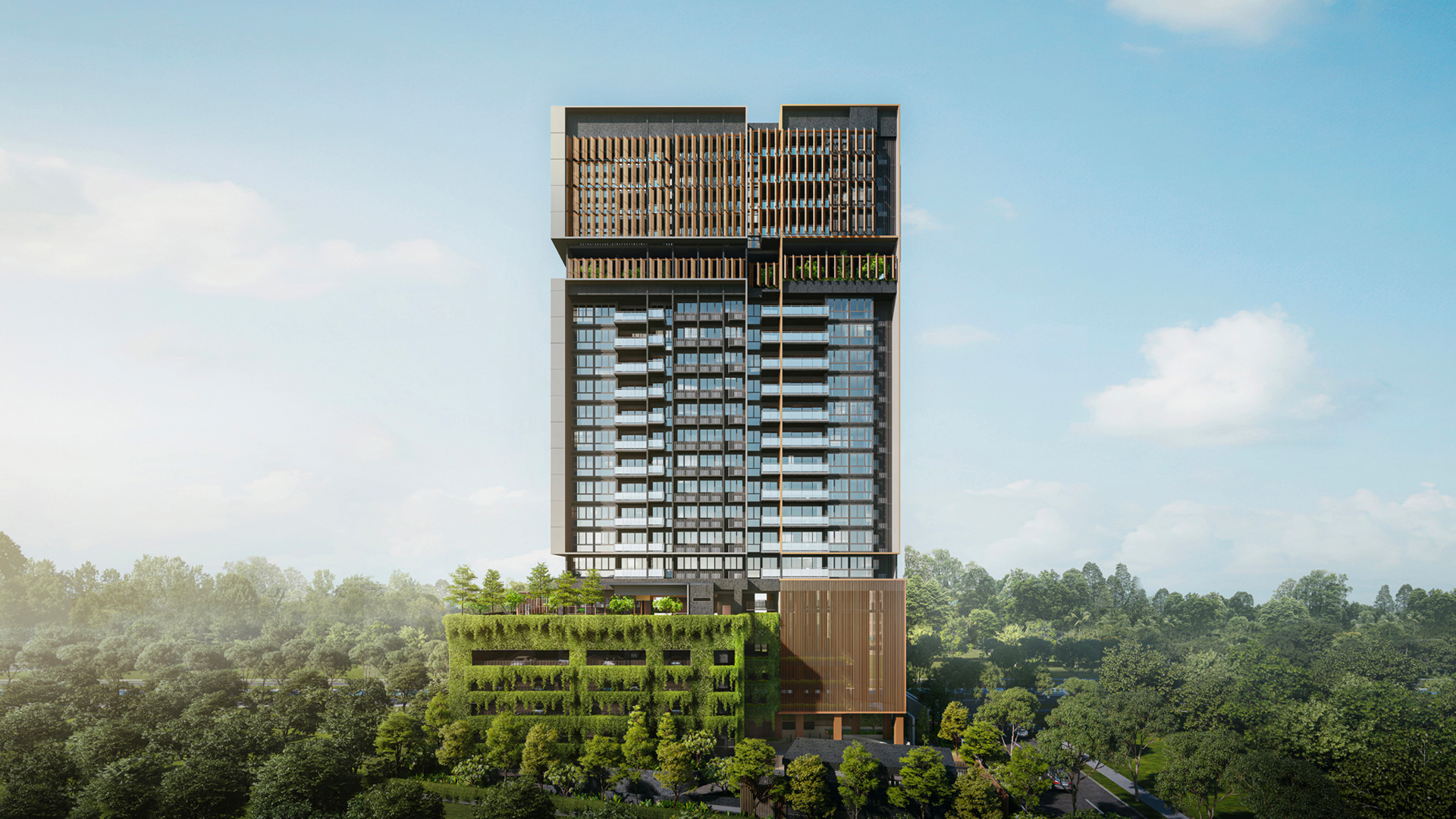 The Atelier is defined by its forward-thinking design in Newton area, just a few minutes away from the energy of Orchard Road. This residence is not just another upscale address, but a testament to architectural dedication with modern flair. 
Catering to buyers who prioritise distinction, The Atelier stands tall with its singular residential tower comprising 120 units, spanning one to four bedrooms, ranging from 549 to 1,496 sqft. Situated strategically as the district undergoes transformative developments, The Atelier is a sophisticated addition to a hidden neighbourhood on the rise.
Nestled within Makeway Avenue, The Atelier is equipped with a trifecta of bespoke amenities from garden courtyards to a lap pool and rainfall showers.
Geographically advantaged in the uptown Newton neighbourhood, the proximity to the Newton MRT Interchange, which services both the North-South and Downtown Lines, coupled with easy access to significant roadways such as Bukit Timah Road, Dunearn Road, Scotts Road, and Newton Road, underpins its prime location. For those seeking a confluence of luxury and convenience, The Atelier answers the call.
Learn more about the property: Discover The Atelier
Location: 2 Makeway Ave, Singapore 228599
Tenure: Freehold
Developer: Bukit Sembawang Land Pte Ltd
Completion TOP: 2024
Units: 120
Unit Types: 1 to 4 Bedrooms
Bukit Timah Where Green Landscapes Meet Urban Sophistication (District 10) 
Bukit Timah, often hailed as Singapore's green lung, encapsulates the vision of living amidst nature without compromising on ease of access to the city centre. The district, known for its leafy nature reserves and serene hiking trails, is now making headlines for another reason: expansive new condo developments. 
As the modern investor leans towards spaces that breathe, Bukit Timah stands out with developments that offer larger living areas, set against a backdrop of natural beauty. It's here that sustainable luxury living finds its true definition, making Bukit Timah the green luxury choice in urban Singapore.
6. Watten House Intertwines Elegance with Modernity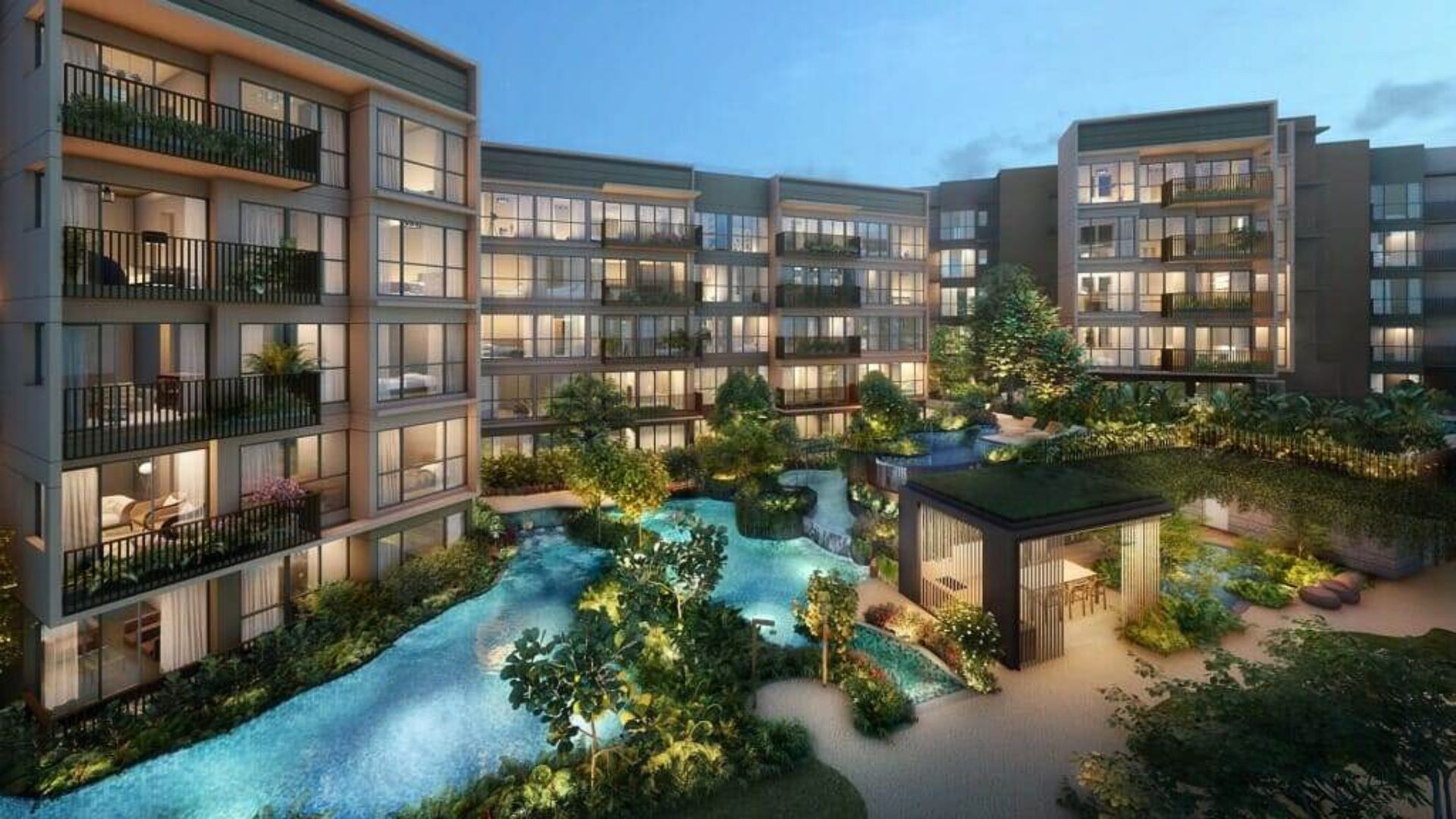 District 11's Shelford Road hosts a masterpiece: Watten House. As you approach, be embraced by a plaza echoing nature's tranquillity, reminiscent of the finest resorts and signalling a departure from the urban frenzy.
A collaboration between the UOL Group and Singapore Land Group, anticipations are high for the metamorphosis set to be unveiled in 2026 into a sleek condominium, presenting 180 spacious units.
Elegance intertwines with modern practicality. The interiors are a canvas of smart home integrations and avant-garde amenities, while heritage-inspired features like chevron canopies pay homage to Singapore's storied past. Set within its five regal storeys, the distinct facilities offer residents an array of experiences, from rejuvenation to recreation.
Its strategic location is also undeniable. Its prime location is minutes from the Tan Kah Kee MRT station and a stone's throw from elite hubs like Dempsey Hill, Orchard Road and Holland Village. Motorists enjoy swift connectivity to Orchard Road, while families can expect the proximity to top-tier educational establishments. For young couples or families with children, the condo development is directly in the education belt with reputable schools – Raffles Girls' Primary, and other high schools and junior colleges – a short distance from home.
Learn more about the property: Discover Watten House
Location: 32B Watten Rise, Singapore 287334
Tenure: Freehold
Developer: UOL Group and Singapore Land Group
Completion TOP: 2026
Units: 180
Unit Types: 3 Bedrooms to Penthouses (expected)
7. The Giverny Residences Blends Contemp0rary Aesthetics With A Touch of Nature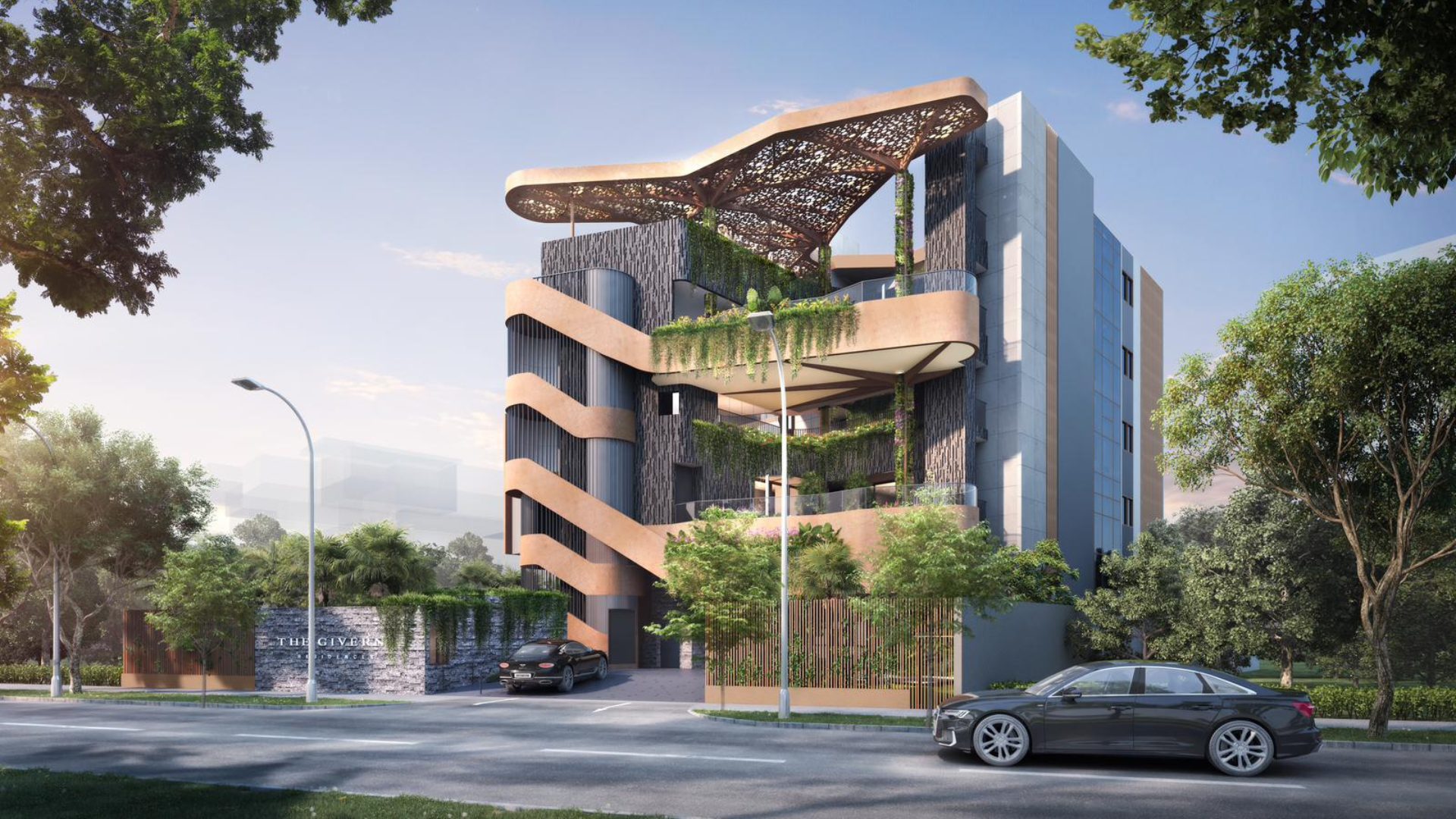 The Giverny Residences is a mid-rise condominium that seamlessly blends modern aesthetics with a touch of nature. With a portfolio of just six residences ranging from three to four-bedroom sanctuaries spanning 1,636 to 2,756 sqft, this development stands truly as a decadent home.
It's not merely about space; it's about experience. Each residence revels in tranquil garden pools gracing every floor, the curated reading room for the literary connoisseur and a rooftop garden that captures the lush greenery surrounding.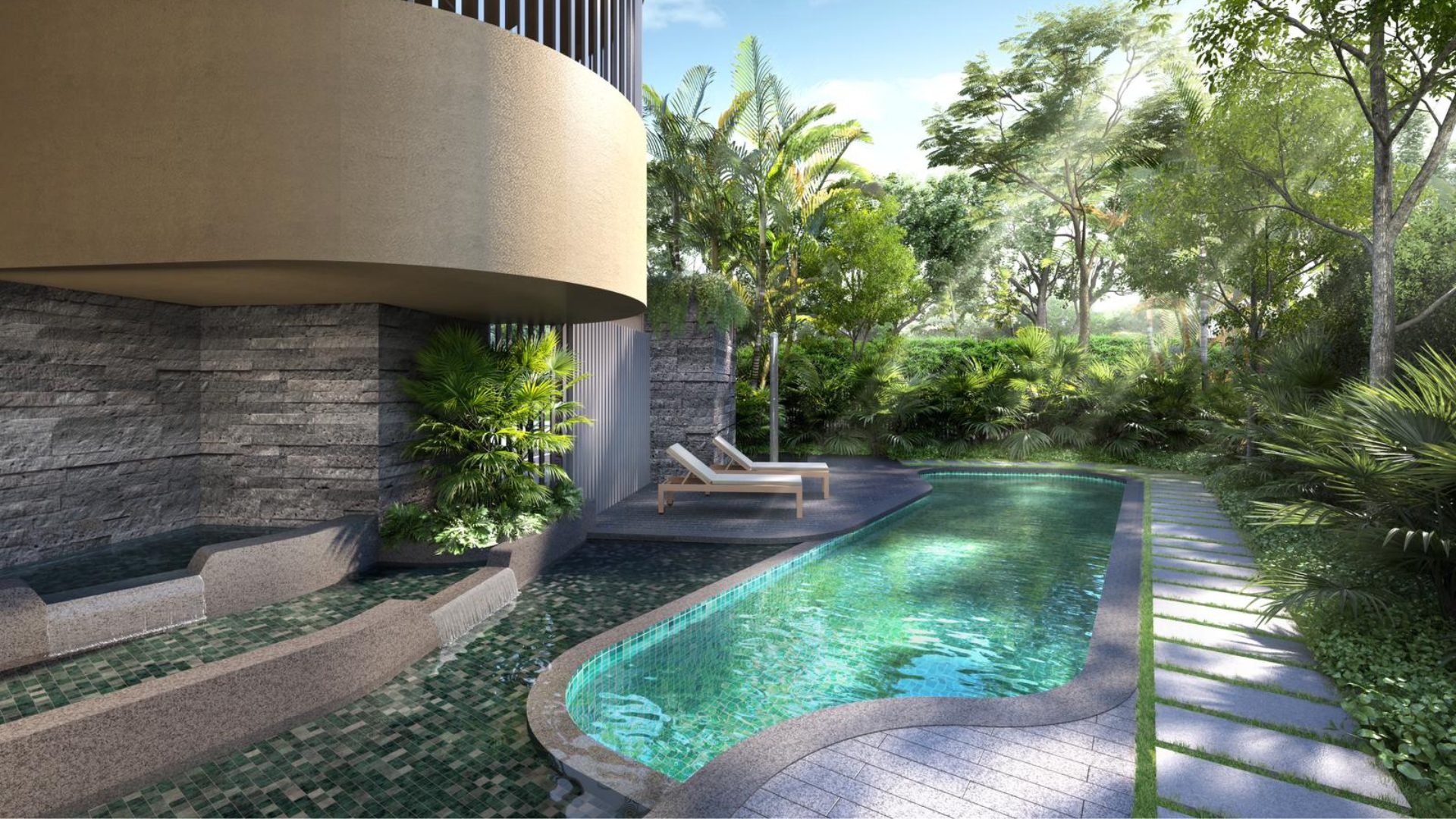 Strategically poised, The Giverny offers immediate access to Singapore's iconic shopping, gourmet dining and cultural hotspots. The cherry on top is its proximity to academic pillars and seamless transportation links.
Every corner of The Giverny Residences reflects a meticulous design philosophy. Those yearning for the private embrace of nature's luxury are invited to an exclusive tour.
Learn more about the property: Discover The Giverny Residences
Location: 6 Robin Dr, Singapore 259035
Tenure: Freehold
Developer: Lian Huat / Robin Development Pte Ltd
Completion TOP: 2027
Units: 6
Unit Types: 3 to 4 Bedrooms
Sentosa Cove Area Where Family Values Meet Coastal Lifestyle (District 4) 
Far from being just a tourist haven, Sentosa has living experiences that place family values at its core. It's more than just picturesque vistas and upscale resorts. It's where families find a sanctuary that speaks to both the heart and the senses. It's where the laughter of loved ones meets the backdrop of ocean waves and where every day feels like a retreat. Sentosa Cove crafts a life that's as rich as shared moments.
8. The Reef at King's Dock Brings Waterfront Living Home
Presenting The Reef at King's Dock, where architectural brilliance meets waterfront luxury. Dominating its features is an awe-inspiring 180-meter sun deck, an innovation in Singapore's residential tapestry, promising residents an immersive oceanic experience reminiscent of King's Dock's grandeur when it was the largest drydock in the world.
Embodying the luxury of the world's premium resort spas and avant-garde hotels, The Reef at King's Dock houses 429 homes, each with its own indulgent experience. The residences, ranging from one to three bedrooms, are not just homes, they are statements of art and function.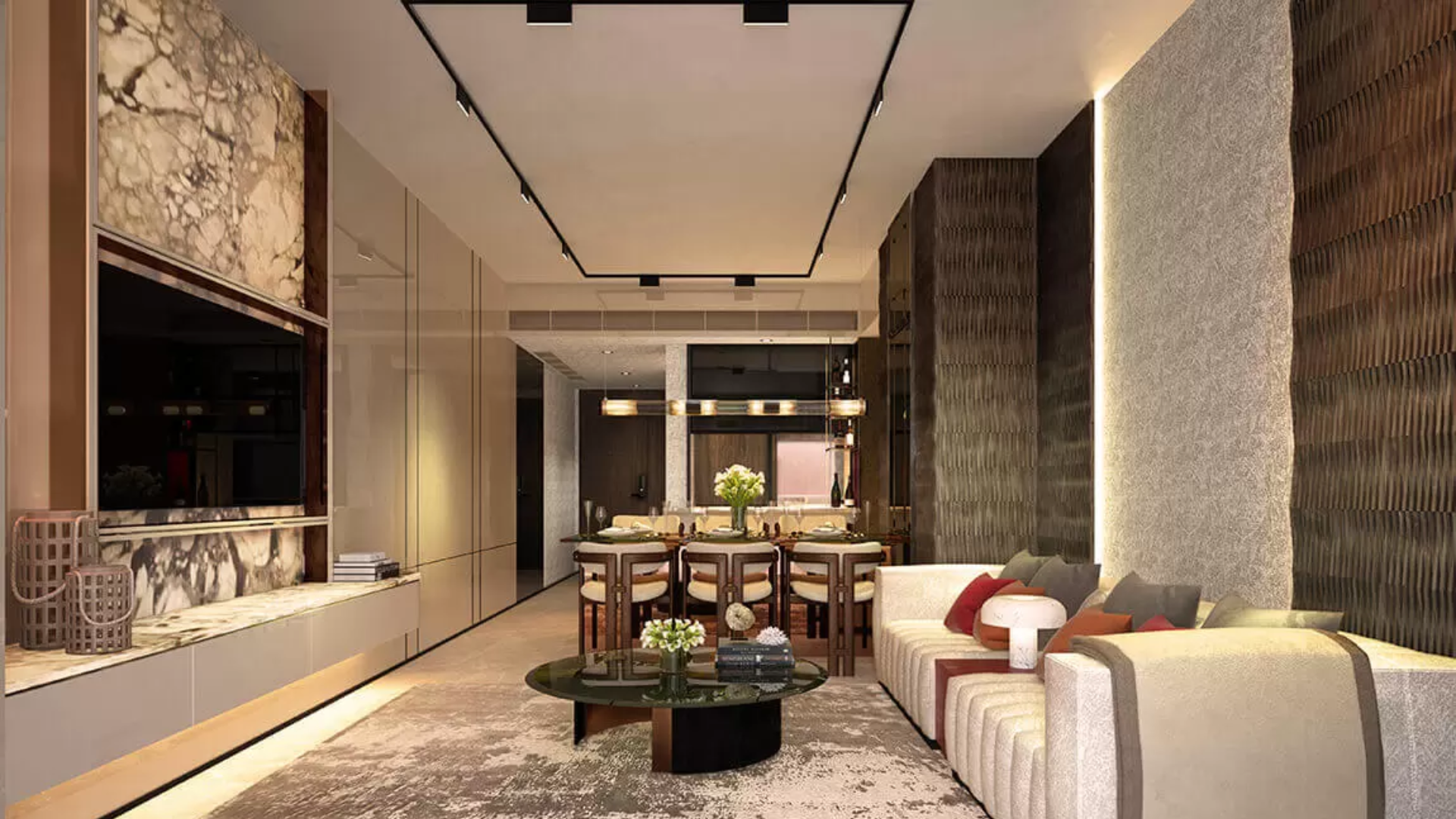 The two-bedroom spaces, ideal for young couples, present a modern haven, while the three-bedroom sanctuaries are envisaged keeping in mind the rhythm of growing families. The villas, set apart, speak the language of pure exclusivity. Every corner at The Reef tells a tale – from the fusion of aesthetics with pragmatism to the convertible wardrobe that seamlessly transitions into a contemporary study.
The genius of Kees Christiaanse from Rotterdam's KCAP Architects & Planners shines through this development. The ten edifices of The Reef at King's Dock stand as symbols of modern art, a serene enclave in the vibrant Greater Southern Waterfront, and just across the glistening bridge to Sentosa Cove. 
Learn more about the property: The Reef at King's Dock
Location: HarbourFront Ave, Singapore 097993
Tenure: 99 Years Leasehold
Developer: Harbourfront Three Pte Ltd
Completion TOP: 2025
Units: 429
Unit Types: 2 Bedroom Premium to 3 Bedroom Villas
---
Read related article: Discover the Allure of Sentosa Cove Houses & Waterfront Bungalow Living
---
Evolving Urban Landscape 
As urban landscapes continually evolve, the anticipation surrounding new condominium developments is invigorating. The real estate market in Singapore welcomes these architectural wonders offering innovative designs, coveted amenities and unparalleled luxury.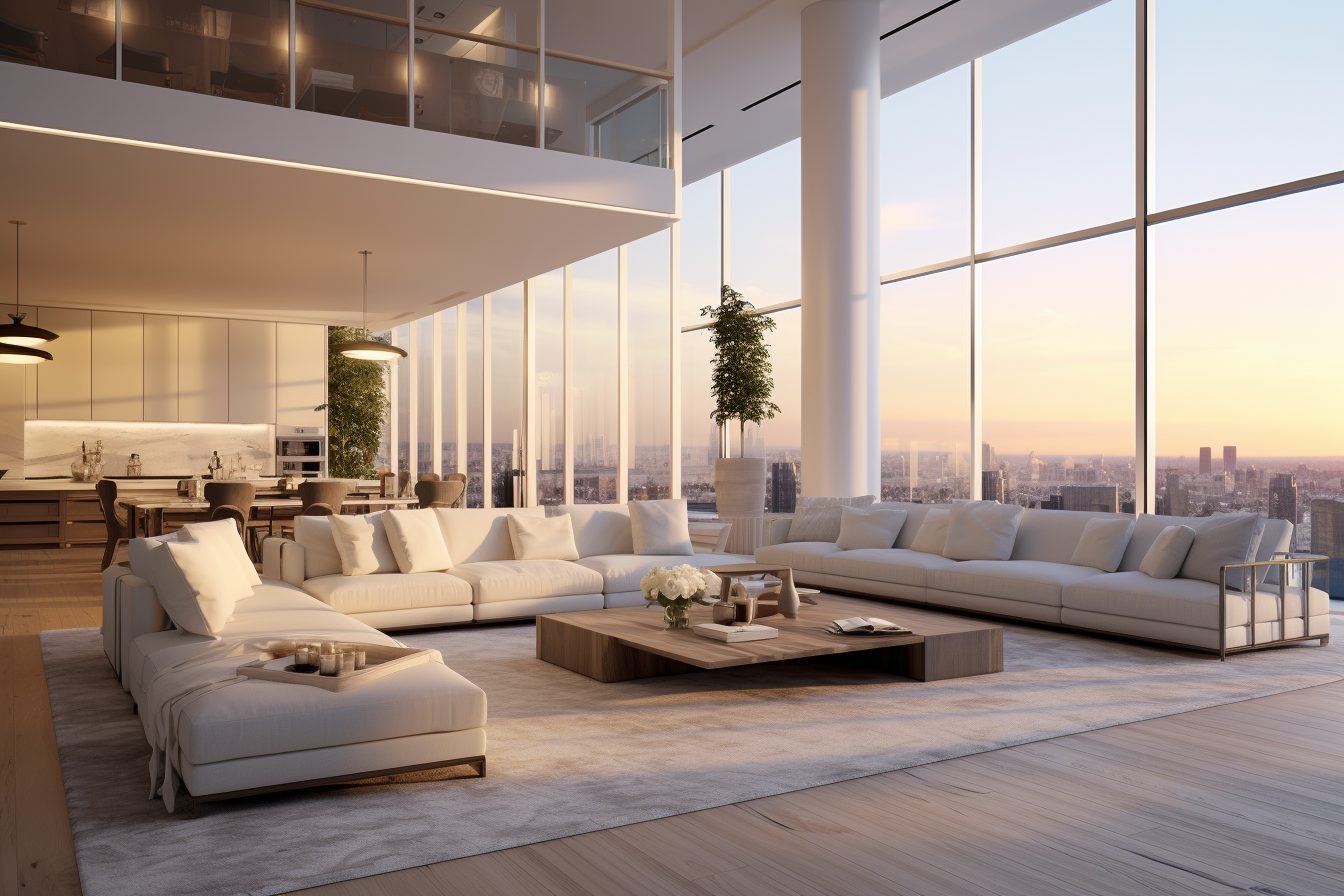 These upcoming properties, representative of both cutting-edge engineering and artful aesthetics, promise not only to redefine city skylines but also to reshape the way residents experience urban living. Investors and potential homeowners alike should keep a watchful eye on these game-changing properties that stand testament to the future of real estate.
Singapore Luxury Homes offers homebuyers unparalleled guidance, drawing from personal experiences in navigating the intricacies of the Singapore luxury real estate market.
---
Read related article: Real Estate Trends: Deep Dive into Property Market in Singapore for 2023
---