Article by Sunita Gill, COO and Co-Founder of Singapore Luxury Homes and Group Director at PropNex Realty, manages more than $1 billion in assets with clients worldwide seeking to grow their real estate portfolios. 
Financial Freedom Is True Luxury
On International Women's Day 2023, the team at SG Luxury Homes (SLH) wants to embrace the role that real estate can play in wealth creation to build financial equity. When it comes to true luxury, it's not about Calacatta marble countertops and the latest trend-forward spaces. It's about the freedom to live life the way you choose and take control of your financial future by making smart investments. Luxury real estate properties can help to ensure this security.
This article kicks off our 'Women Investors Series' to celebrate female empowerment.
Singapore has a strong local real estate market and high demand from foreign buyers who already have a base here. Despite having investable assets, many women still lack confidence in their ability to participate in the real estate market. 
UBS reports that women now hold 33% of global personal investable wealth, growing 8.2% compared with 5.9% for men. If women invested at the same rate as men, an additional $3.22 trillion could be generated to invest globally. In Singapore, 34,000 women have investable assets of more than S$2M, yet property investment is an underutilised vehicle for female investors versus male investors as part of financial portfolios.
OCBC Financial Wellness Index (2021) revealed that the proportion of women with investments in Singapore increased from 60% (2020) to 79% (2021), yet a disparity in investing for women persists, contributing to a wealth gap.
The investing gap can cost women more than $1 million throughout their lifetime, further exacerbated by longer life expectancy and higher healthcare costs post-retirement. Although there are many female real estate agents, women are underrepresented in its investing, mirroring the gender disparity in stock market investing. A Fidelity Investments study found that only 29% identify as women investors, and fewer than 25% feel confident in their investment knowledge. Generally, women are less likely to invest due to perceived risk and complexity.
As a woman real estate investor and property consultant myself, I completely understand this fear; it's one of my goals to increase the number of women investors. And because of this, women may be missing out on potential wealth-building opportunities by keeping their money in savings accounts rather than investing in alternative assets like real estate.
I advise my female clients not to prioritise paying a mortgage and focusing on material success, but rather to be more strategic by choosing the right investment vehicles, like property.  This is the true sense of luxury when it comes to the financial freedom to invest in yourself.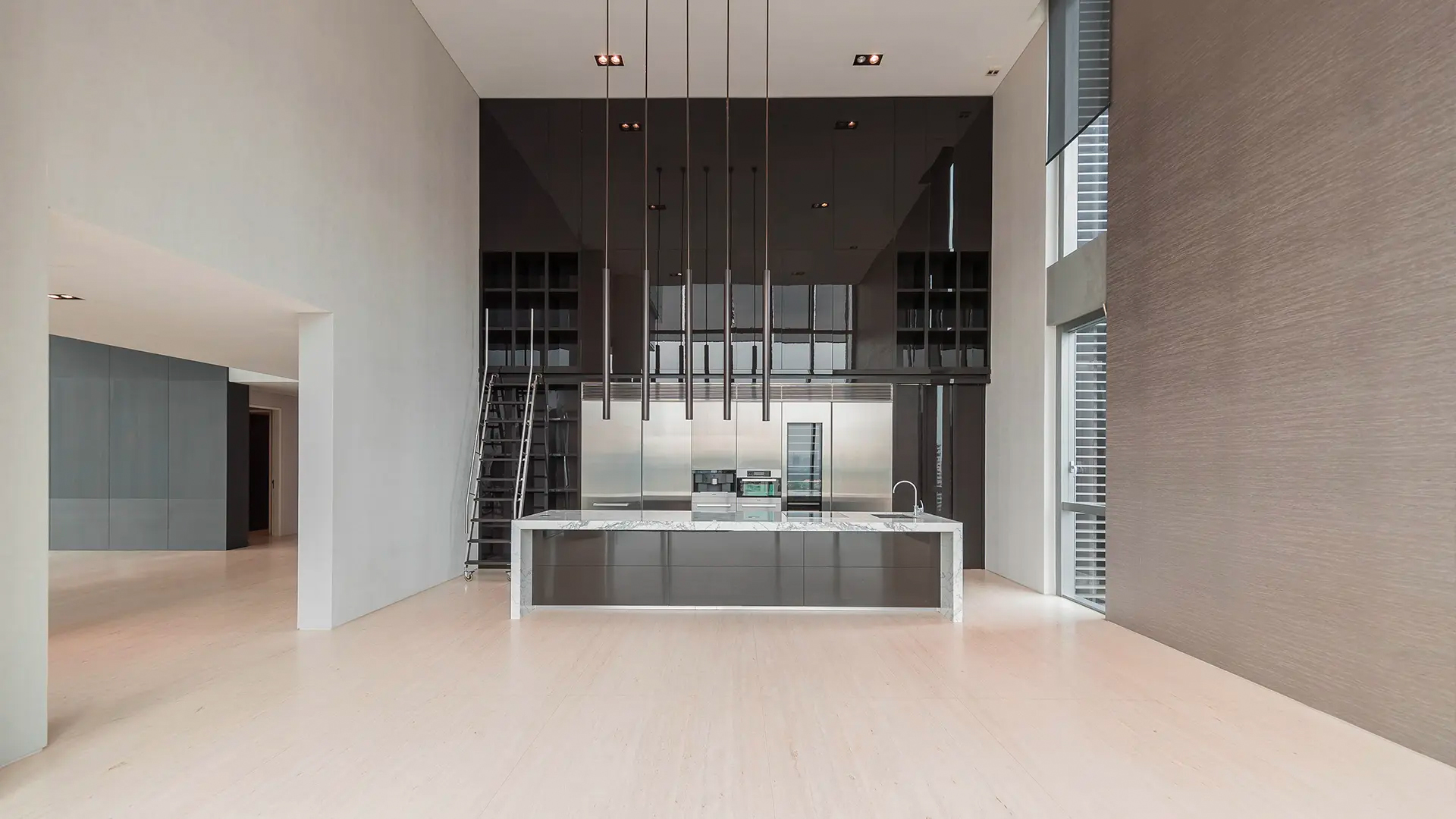 Featured Property | The MARQ on Patterson Hill
Singapore's luxury property market offers investment opportunities in the $1 to $3 million range, providing buyers with exclusivity, privacy and spaciousness — and a sound financial future. We're also starting to see more and more women transact on real estate products in the $5 to $15 million luxury market range as an investment vehicle.
As Singapore launches roughly 40 new developments this year, it might prove to be the right time to make a smart real estate investment with the right advice from a property consultant that understands market dynamics.
Luxury Real Estate as an Alternative Investment Vehicle
Luxury real estate may be a viable and secure investment if timed correctly. According to Deloitte Global, 13.1% of Singapore's CEO roles are held by women. Many of these female titans use luxury home purchases to diversify their portfolio — which is typically more stable than traditional stocks, gold and currency — making the vehicle one of the best investments for women. 
Owning properties in the top 10% of the market can allow female investors to diversify their portfolios with an asset that is less volatile compared with gold and currency, especially in a 'protected' market like Singapore.
Investing in higher-end properties can be a highly volatile endeavour, making the timing of one's entry into the market vital. Despite this, luxury real estate may be more attractive to investors who lack extensive knowledge of the industry. With the help of a trusted real estate consultant, an informed decision can be made, thereby reducing downside risks.
As the post-pandemic real estate market continues to shift, luxury investors must keep a close eye on their alternative investments in order to ensure that they are not over-leveraged and are able to hold onto their properties for the long term. Buyers are increasingly looking for larger spaces and flexible lifestyles as we continue to transition work schedules between the office and our homes, yet it is important to remember that with real estate, being able to ride out any volatility and not being forced to sell your property at the wrong time will protect your future retirement.
For example, what we've seen change is where the buyers are coming from, and a foreign shift to purchasing properties in key areas of Singapore where the average per square foot price continues to appreciate at a higher rate, such as in Districts 9 and 10, compared with local buyers investing in areas outside the central regions.
Property Feature |  KLIMT Cairnhill Penthouse
It is essential to get the entry point correct when investing in real estate. By examining past trends specific to a certain area and staying apprised of shifts in the city at large, you can see when things are trending, and anticipate when a price correction might take place. Even if in the immediate future, the trending prime residential market bubble seems flat, the correction could still be 1 to 2 years away as there is often a significant rise in prices during the latter part of the market cycle.
Looking beyond macroeconomics, Singapore still remains a top spot for real estate investment as it offers a good lifestyle,stable currency,  stable government, and transparent rules as well as strong health care which matters more than ever. There's been a consistent interest from across Asia (China, Malaysia, Vietnam and Indonesia), as well as a deluge of high-earning foreign and local female techpreneur, fund managers and property developers, and across all industries from Fintech to fashion.
When the borders were closed, it was a completely different market, which affected the transaction rates due to a lack of products launched in the market. As the momentum builds from the end of 2022, higher-end luxury sales are being fueled by the influx of foreign investments. This serves as a great opportunity for women with investable incomes to plan for their future.
Future Returns: Benefits of Luxury Rentals
Though real estate is considered a historically safe investment product, defining what market segment you want to focus is essential to your future success when making investment decisions. By taking the 'emotions' out of investment decision-making, understanding short- and longer-term liquidity needs should be first and foremost when considering a luxury real estate investment. Investors should keep certain principles in mind, first and foremost being your financial goals and your willingness or aversion to risk to make timely sales. 
The reality is, most investors seek liquidity especially when emotions are driving the decisions. No matter your investing style, when deciding to be a luxury investor and making a luxury real estate purchase, the key is to be able to sustain an investment purchase and whether you can carry the long-term cost.
While there may be amazing property deals in the S$15 to $20 million range, there's also going to be a smaller pool of people who can rent these properties. A property is either rented or remains vacant, affecting its investment value.
Foreign female investors looking to capitalise on the lucrative high-end rental market should consider not only the potential financial gains, but also the cross-border legal and tax implications to ensure that the risk levels match with comfort levels when investing abroad in Singapore, for example, repatriating earnings from rental income aboard can add to the overall cost of your purchase.
Final Thoughts …
As women continue to strive for wage parity and equal opportunity in the workplace, it is essential that we also take the initiative to educate ourselves about investment opportunities, talking openly about money and investing and taking control of our own financial futures. For those new to investing, it's essential to become well-versed and comfortable with numbers; the foundational key of your investment portfolio is rooted in the basics of maths. 
As both a woman entrepreneur and investor, I encourage women to bet on themselves by pushing past their comfort zones and seeking out other women who have invested in property to help them learn as they grow. 
About Women Investors Series
This is the first in an ongoing multi-article series that will focus on inspiring stories about real estate investment for women. Each article will explore the unique journeys of different female investors, from their motivations to get involved in real estate investing to the strategies they use to find and purchase properties, to how they manage their investments. 
Through in-depth interviews and profiles, we hope readers will gain a better understanding of the opportunities and challenges when it comes to real estate investing. This series is meant to serve as a guide and an inspiration for anyone looking to get into real estate investing and provide insight into how today's female investors are changing the industry.
Read next article in our Series: Women in Real Estate: Unleashing Purpose & Authenticity